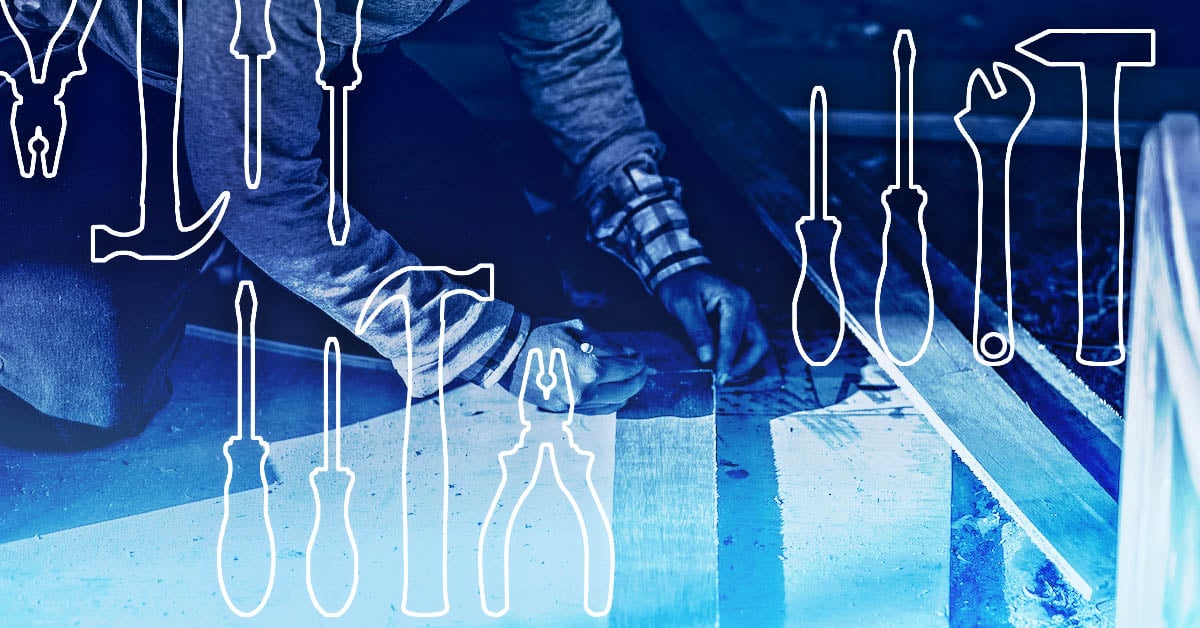 They may be called "home improvement projects", but not all renovation or remodel projects necessarily improve your home's worth on a long-term basis.
Unfortunately, there are some home renovation projects that may help you to enjoy your home more for the foreseeable future, but can turn out to be a burden years from now when you decide to move.
In fact, some of the worst home renovation projects can actually decrease the value of your home.
Avoid 5 of the worst home renovation projects
The additions and upgrades you've chosen to help create your dream home can have wildly fluctuating returns on investment. Return on investment is an estimate of how effective and valuable your investment will be, based on the initial cost.
Some of the worst home renovation projects won't reveal their financial shortcomings for years. What you might think is a smart home upgrade now could end up as a deal-breaker for a potential buyer later.
If you haven't done your research on how your renovation will affect your home's value, you may be in for a rude awakening when the time comes for you to put your house on the market.
These are five of the worst home renovation projects when it comes to adding value to your home and delivering a desirable return on investment.
1. Sunroom
For anyone with a green thumb and an itch to create more room in their home to accommodate their horticulture hobby, a sunroom is very enticing. The truth is, however, that a sunroom is considered one of the worst home renovation projects when it comes to return on investment.
Experts estimate that somewhere between 45-50% of your investment in a sunroom is recouped when your house eventually sells. That's considered a poor return. Sunrooms can get quite expensive to build and maintain, especially if you opt for more of a greenhouse-style design that features floor-to-ceiling windows.
A recurring theme with many of the worst home renovation projects is the fact that some of the additions you make to your home won't appeal to everybody. A potential buyer might love the rest of your home, but have no interest in a green room.
When deciding on a home renovation, just be sure you're fully committed to what it will bring to your home because you're potentially shrinking your pool of prospective homebuyers.
2. Swimming pool
Speaking of pools, putting a swimming pool in your yard is considered another of the worst home renovation projects you can do. A new pool can cost anywhere from $15,000-$60,000 to install.
If you live in a northern climate and won't even be able to use the pool for a significant part of the year, the already-low return on investment from a pool (less than 25%) drops even further. And owning an above-ground pool is something that many experts agree actually decreases your home's worth.
While a pool is a welcome addition to your home when the weather is hot, here's a few more reasons they're still considered such a bad investment:
pools are notoriously time-consuming and expensive to maintain
they leave less space in your yard for gardens and non-swimming recreational space
many prospective homebuyers have no interest in owning a pool
3. Bathroom addition
Bathroom additions tend to provide a high level of satisfaction for homeowners who choose to undergo this renovation. With a relatively poor 50-60% return on investment, however, it's worth thinking twice before moving forward with this project.
Adding a bathroom will require expensive plumbing and electrical work, in addition to the expense of whatever fixtures you purchase.
For a more cost-effective option that delivers a higher return on investment, a bathroom remodel is considered the wiser choice.
4. Converting the garage into a living space
A recent survey of 12,000 Canadian homebuyers by the Canadian Home Builders' Association found that a two-car garage was one of the top 10 assets buyers valued.
Another survey by American real estate investment firm Crescent Communities showed that 74% of the respondents believed having a garage was "extremely or very important".
Because garages are so highly valued by most homebuyers for the parking and extra storage space they provide, converting your garage into a living space is considered a bad idea.
And if you wanted to convert your existing garage into a living space and build a larger garage, consider this: a garage addition delivers a low return on investment of around 60%.
Conversely, buying new garage doors are commonly thought to be one of the best ways to add lasting value to your home. New garage doors that boost curb appeal deliver an outstanding return on investment in the 85-90% range.
5. Home theatre
Building a home theatre is another of the worst home renovation projects you can do. This is a home improvement project that offers limited niche appeal to prospective homebuyers and a downright ugly 25-35% return on investment.
A state-of-the-art home theatre can undeniably enhance your TV and movie watching experience significantly. Just be aware that not everybody is a cinephile. A dedicated viewing room will be seen by most homebuyers as space that could be better utilized.
If you're looking to create a high-end entertainment room, a less permanent solution might be wiser. A high quality custom entertainment center for your family room or basement is one option.
Save yourself from future headaches
Avoiding any of the worst home renovation projects listed here will save you from future headaches when the time arrives for you to put your home up for sale.
If you're looking to make a smart investment in your home, improving your garage is a great place to start. Garage Living has the right products and expertise that can help you get a lot more from your garage space.
Schedule your free design consultation with us to get a detailed quote.
See also: