Transform your unused garage space into a year-round fitness room that looks fabulous! If you are a fitness enthusiast and lead a healthy lifestyle, get your garage working for you!
The Washington Post reported that most public gyms are "teeming with bacteria and other infectious germs." These days, it's a lot safer working out in your home than a gym that is used by thousands of people.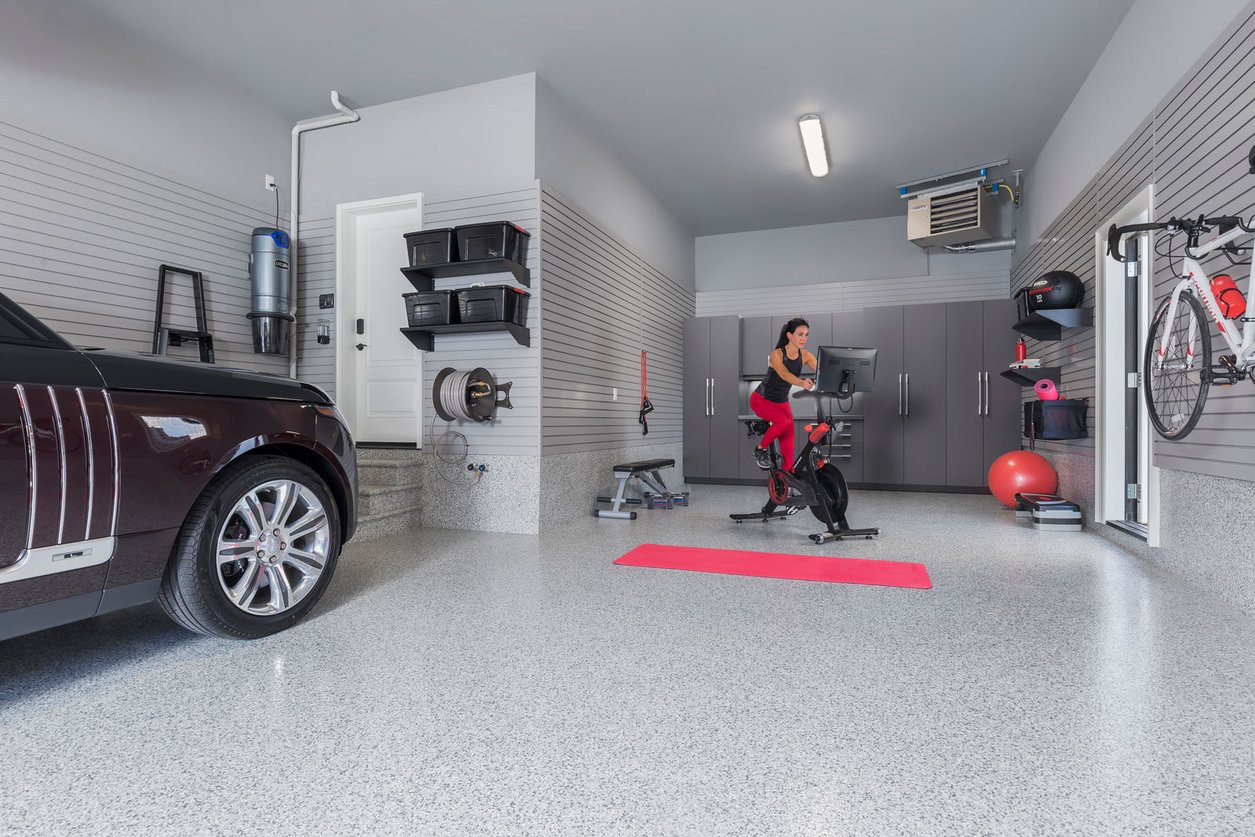 No commute. No membership. No more excuses. Work out in the comfort of your own home whenever you want.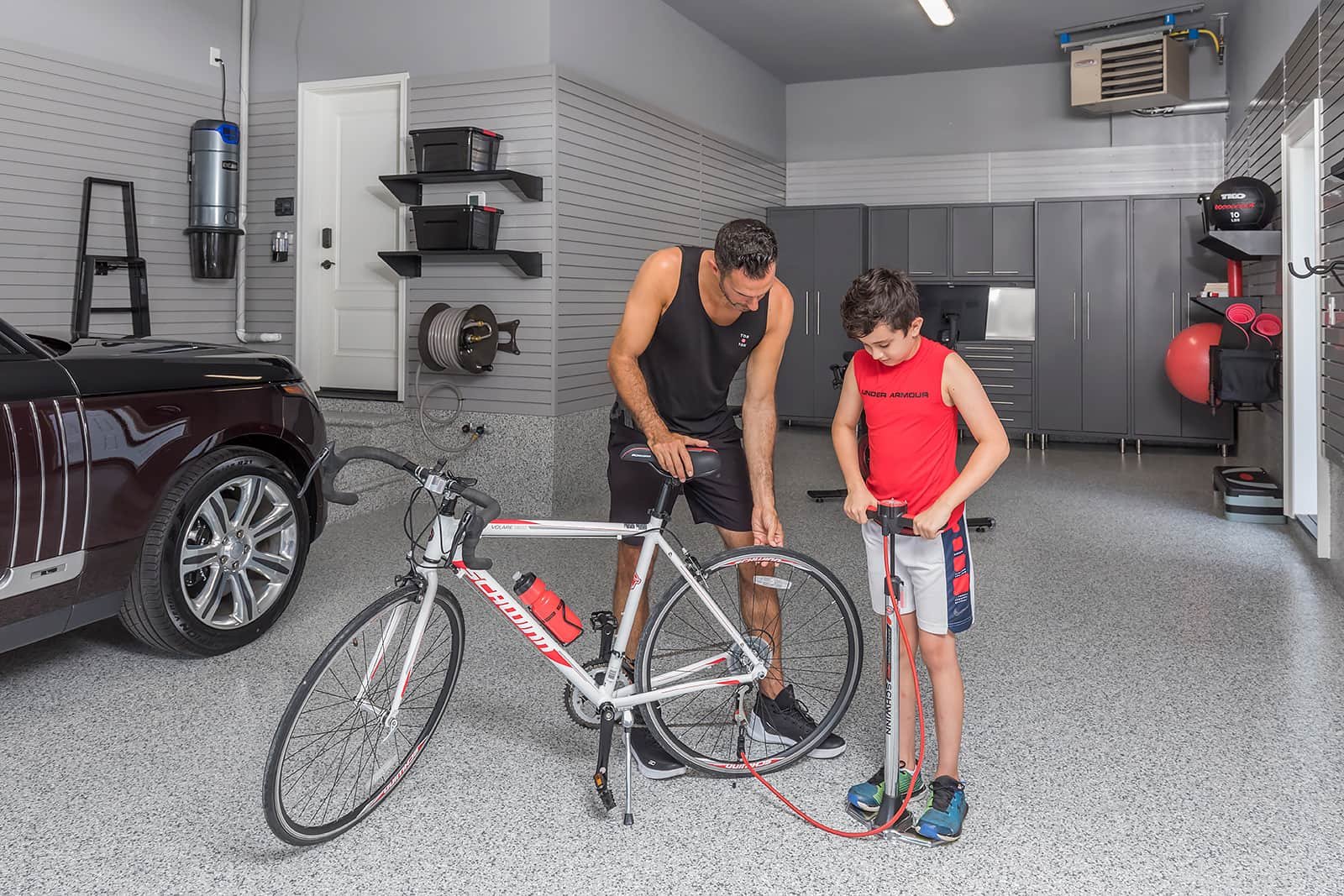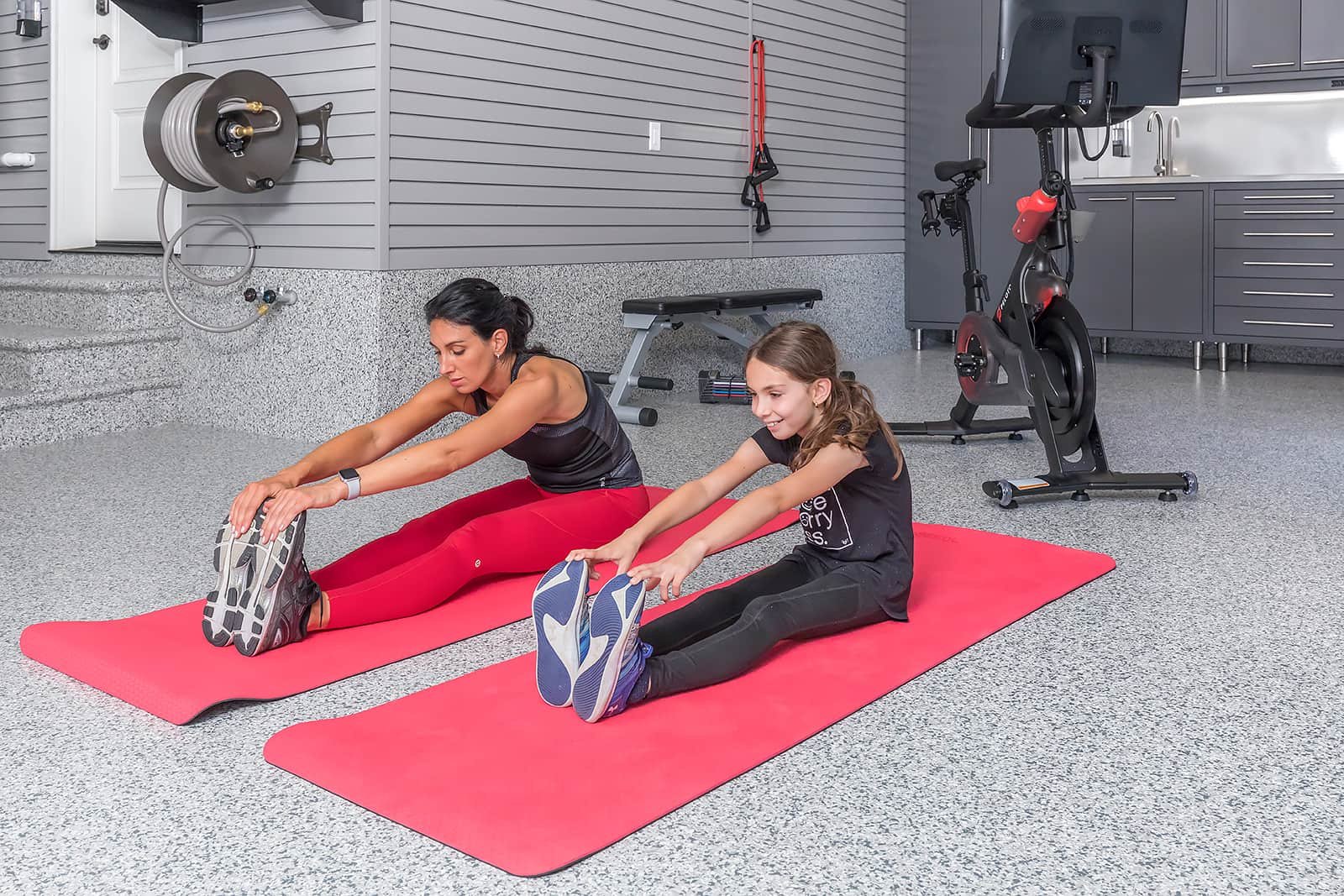 Beautiful clean floors and bright lighting create an inviting space to exercise in. You'll wonder why you didn't remodel your garage sooner.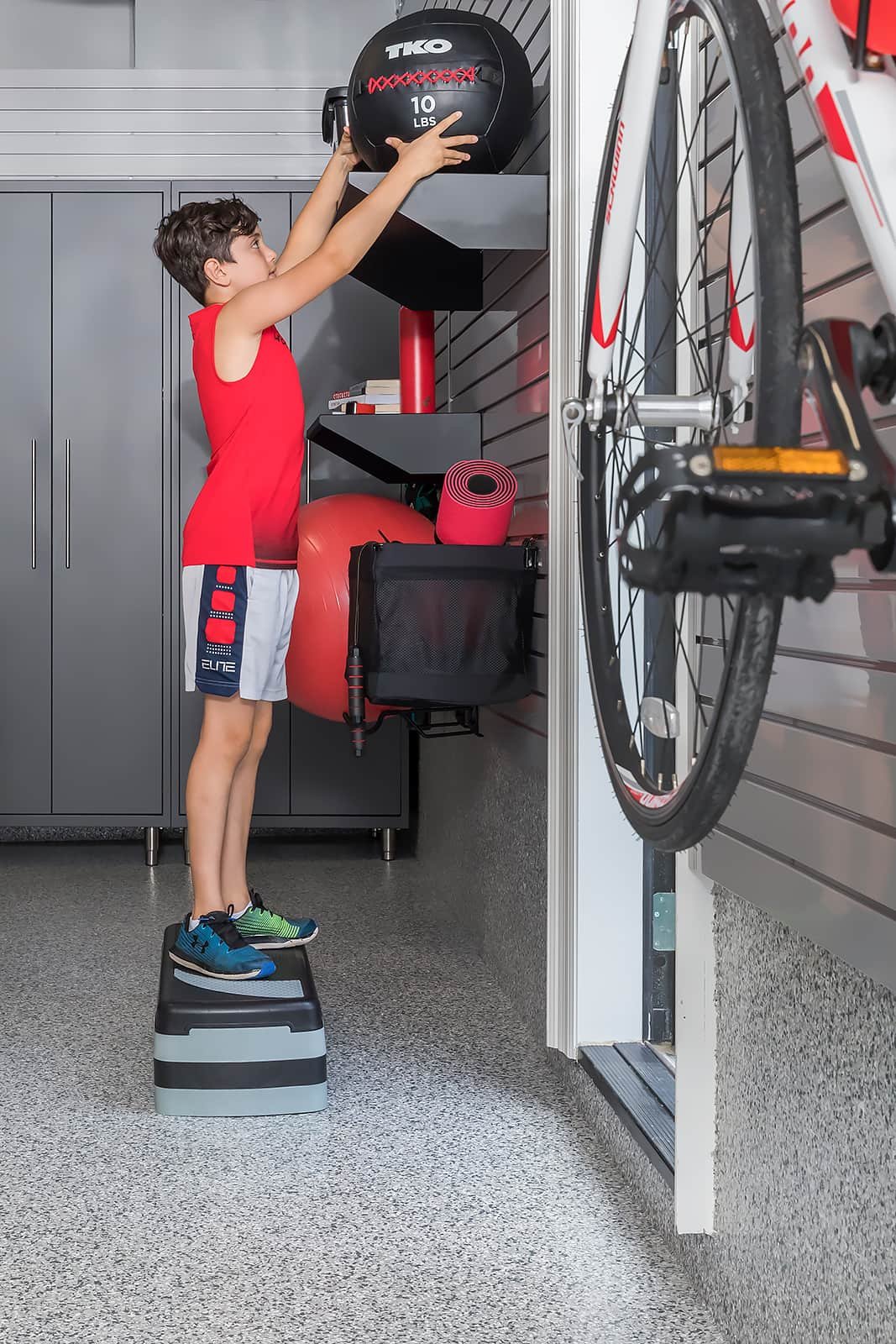 Heavy-duty shelving can is perfect for large objects like this 10 lb medicine ball.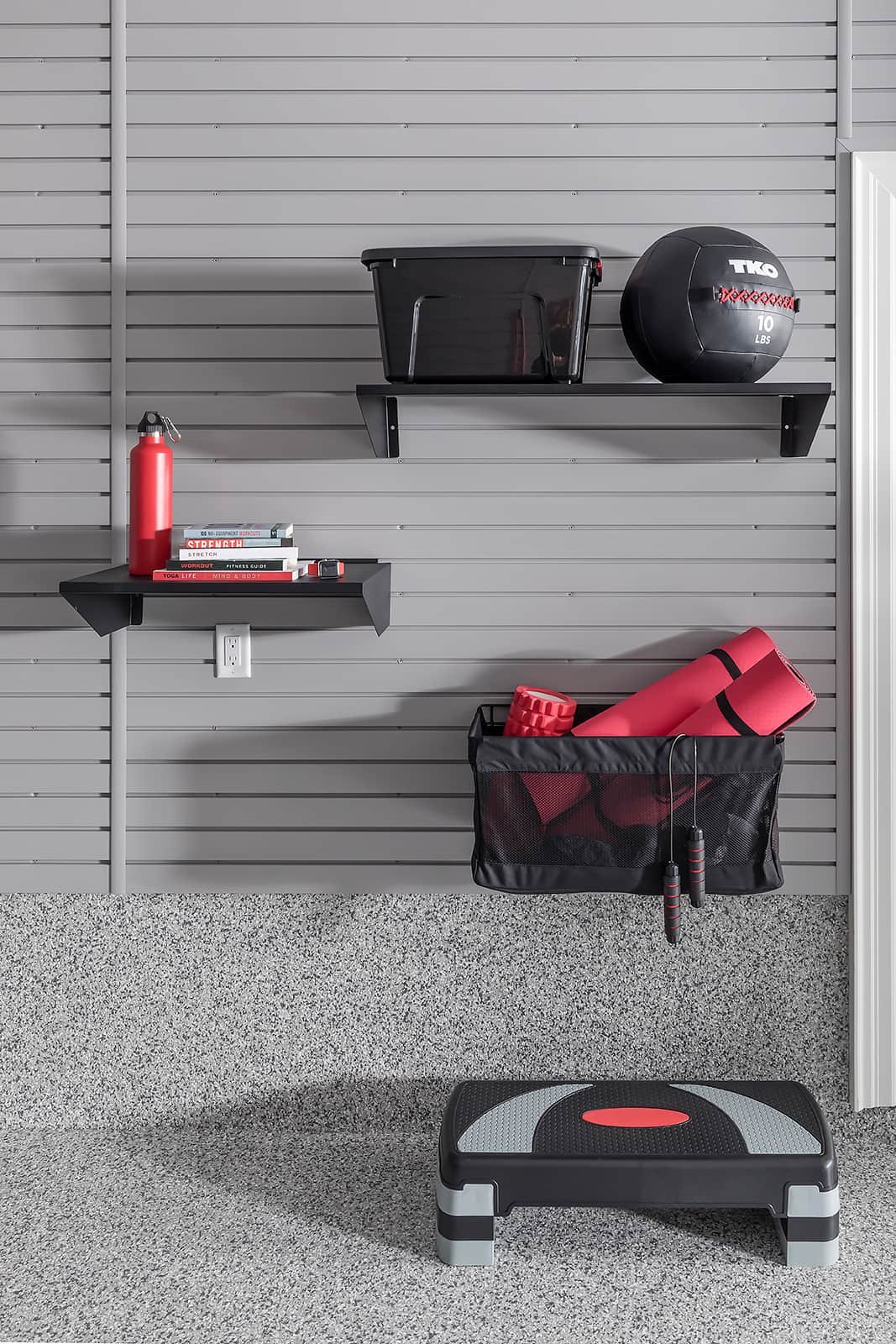 With 40+ slatwall accessories, you have plenty of storage options to keep everything tidy.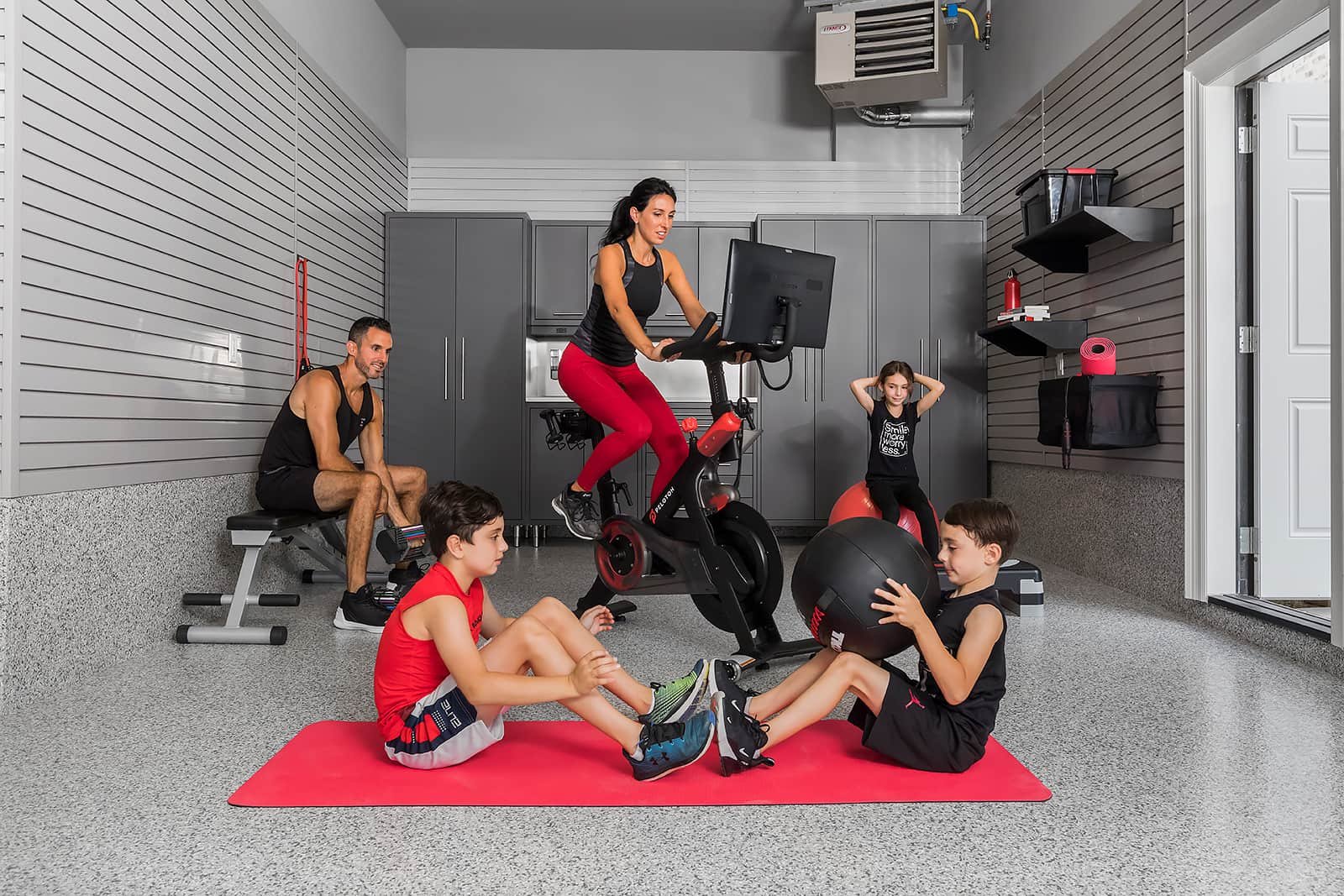 Rain or shine, the whole family can workout together.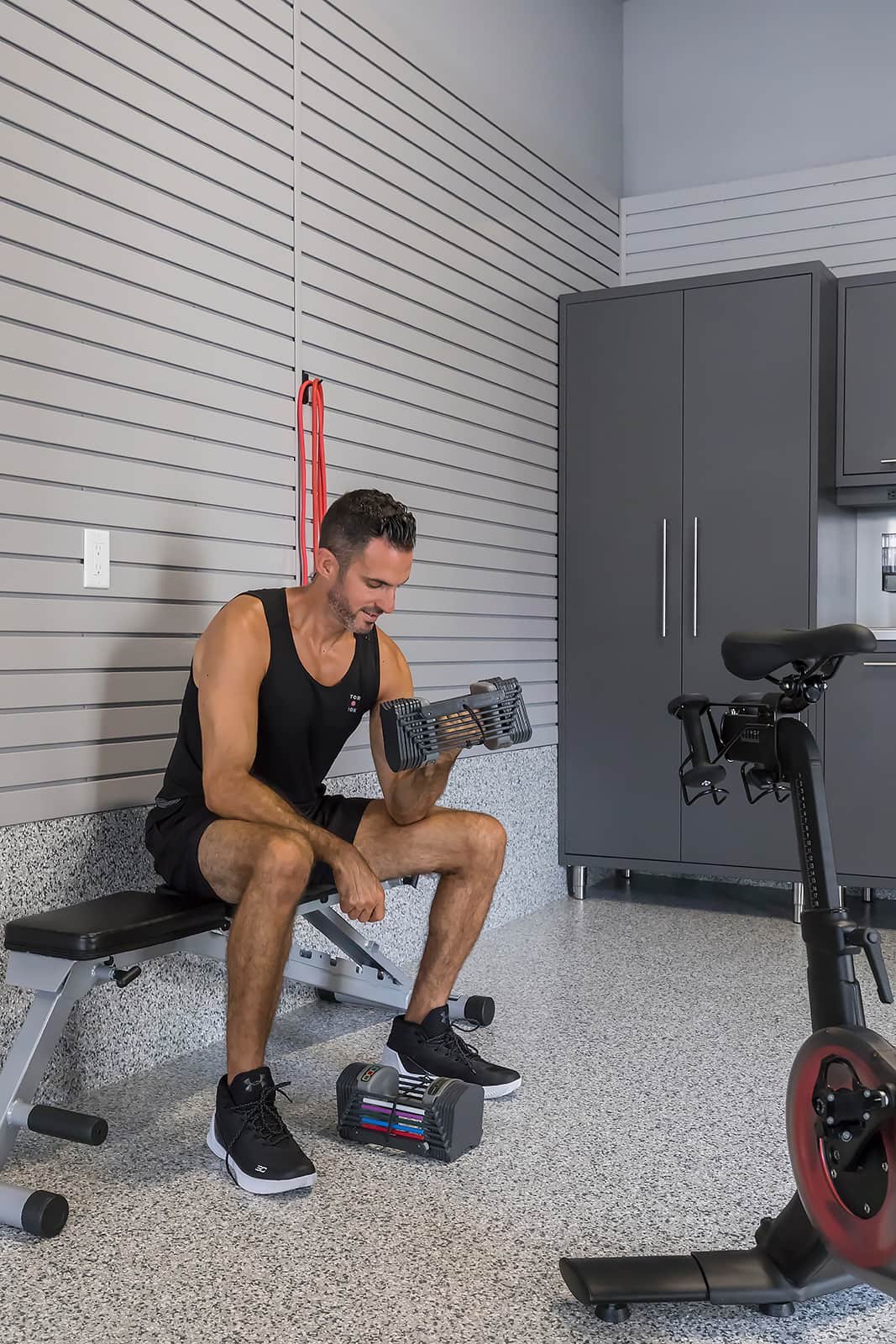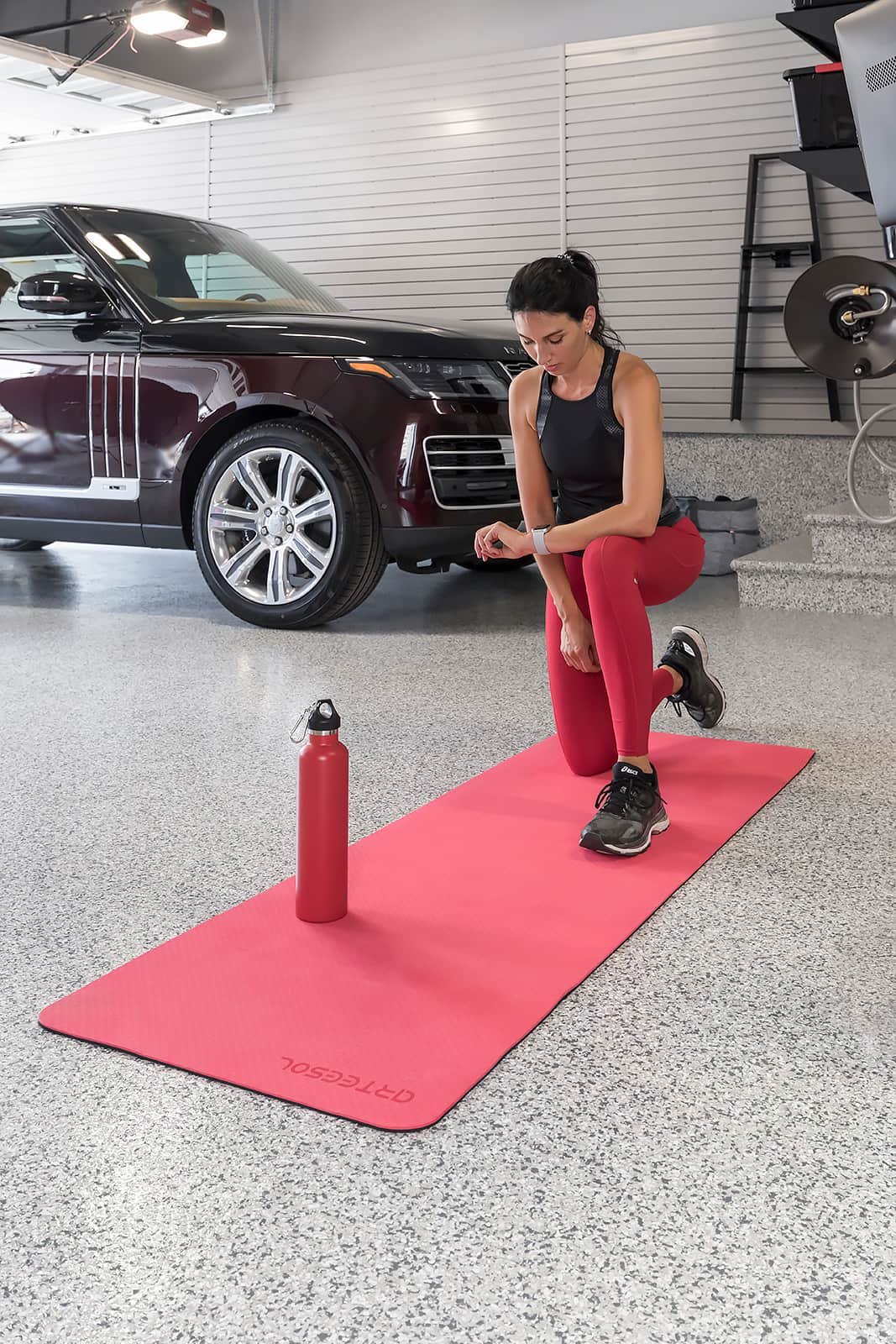 Floortex™ garage floors are very easy to maintain and keep clean.
This 2-car garage has plenty of room for parking and working out.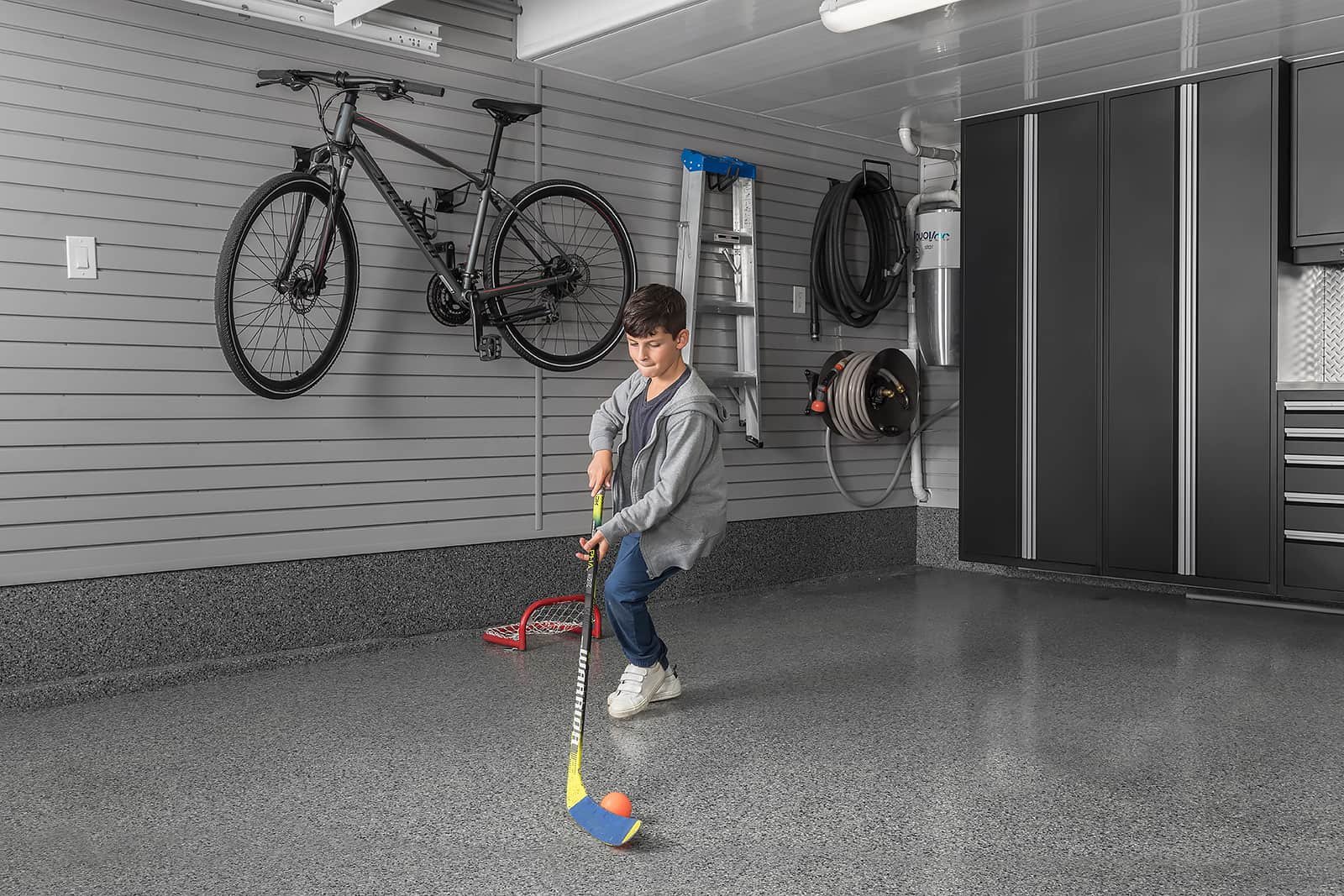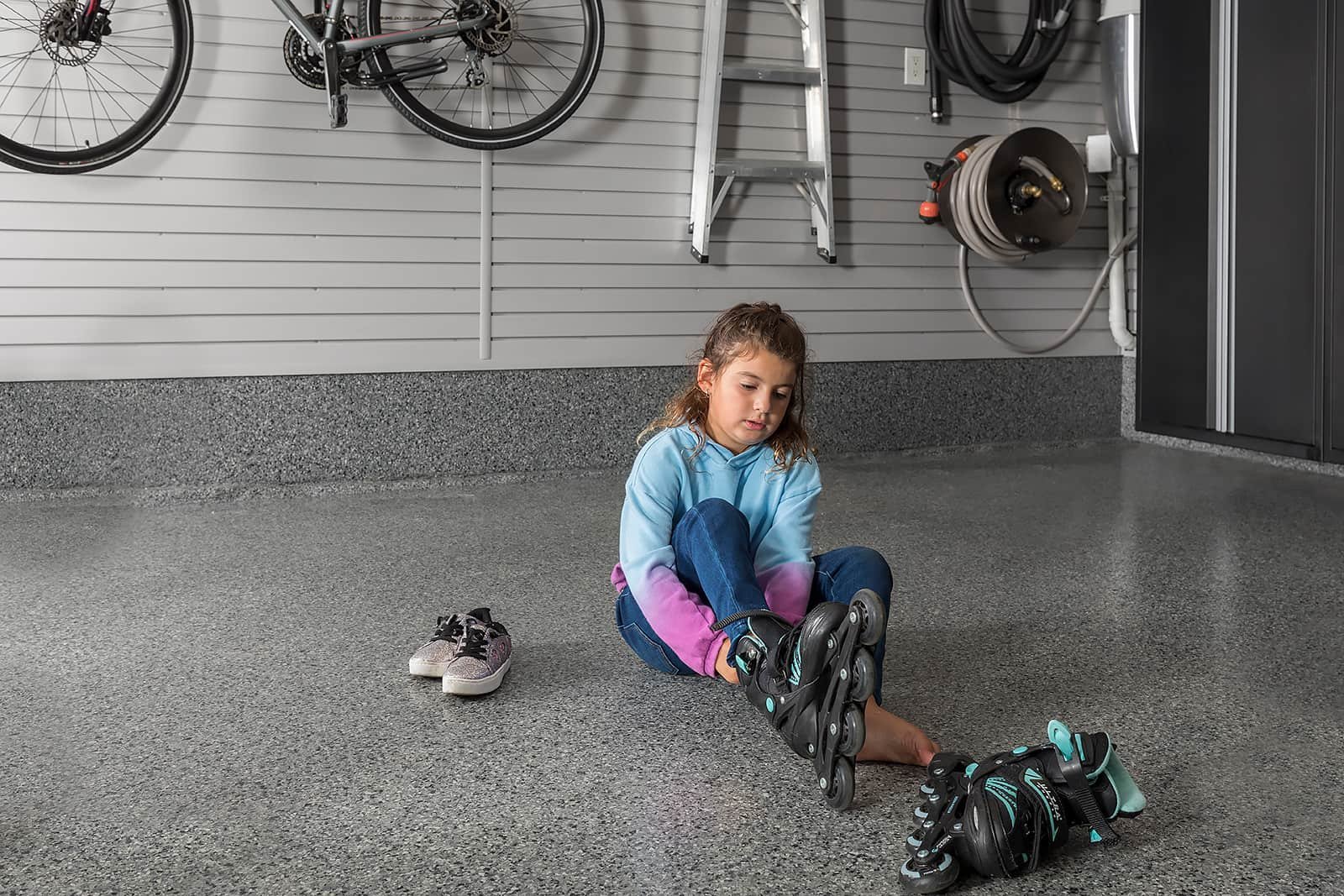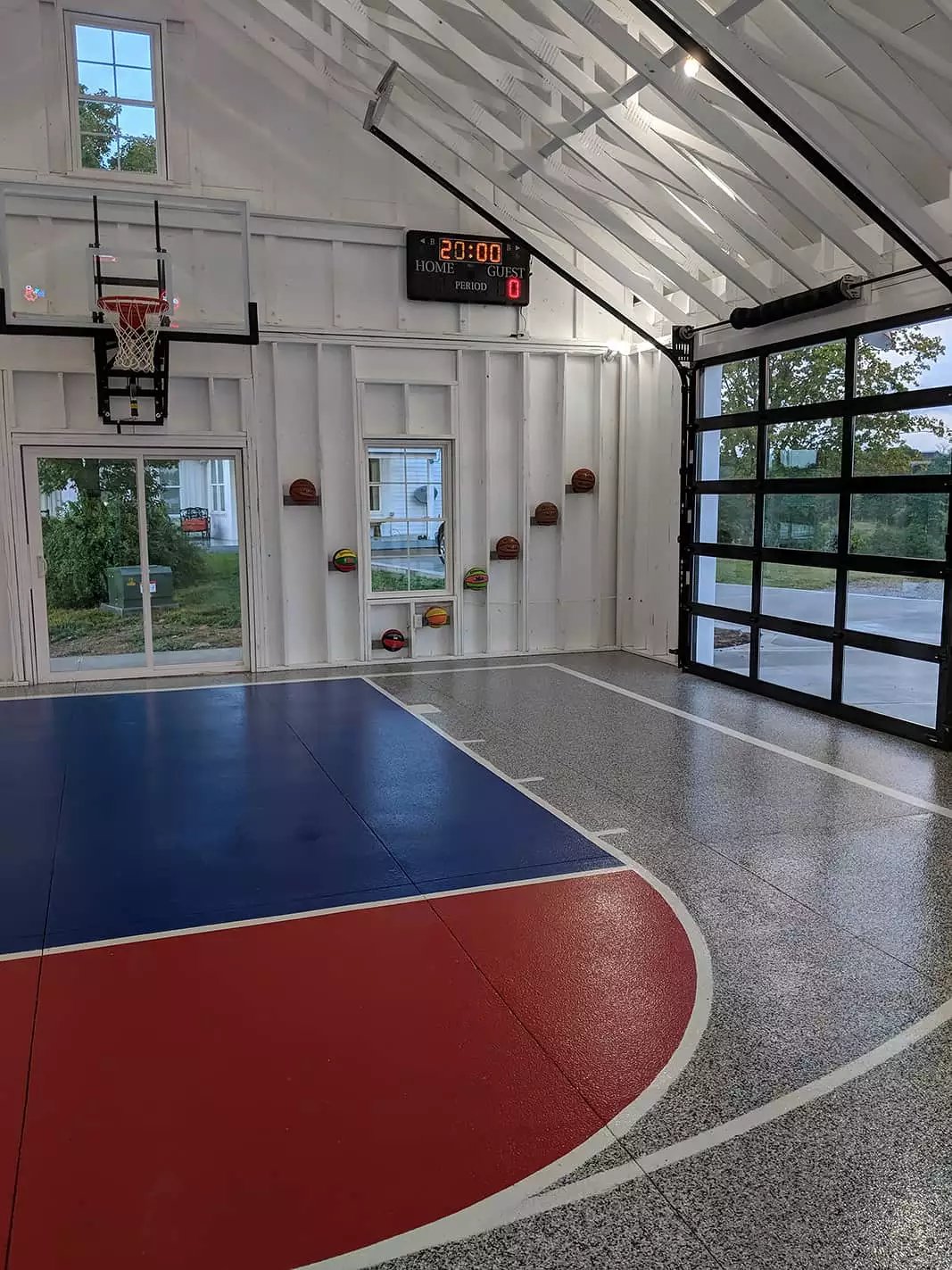 Who says a garage has to be used for parking vehicles? Game on!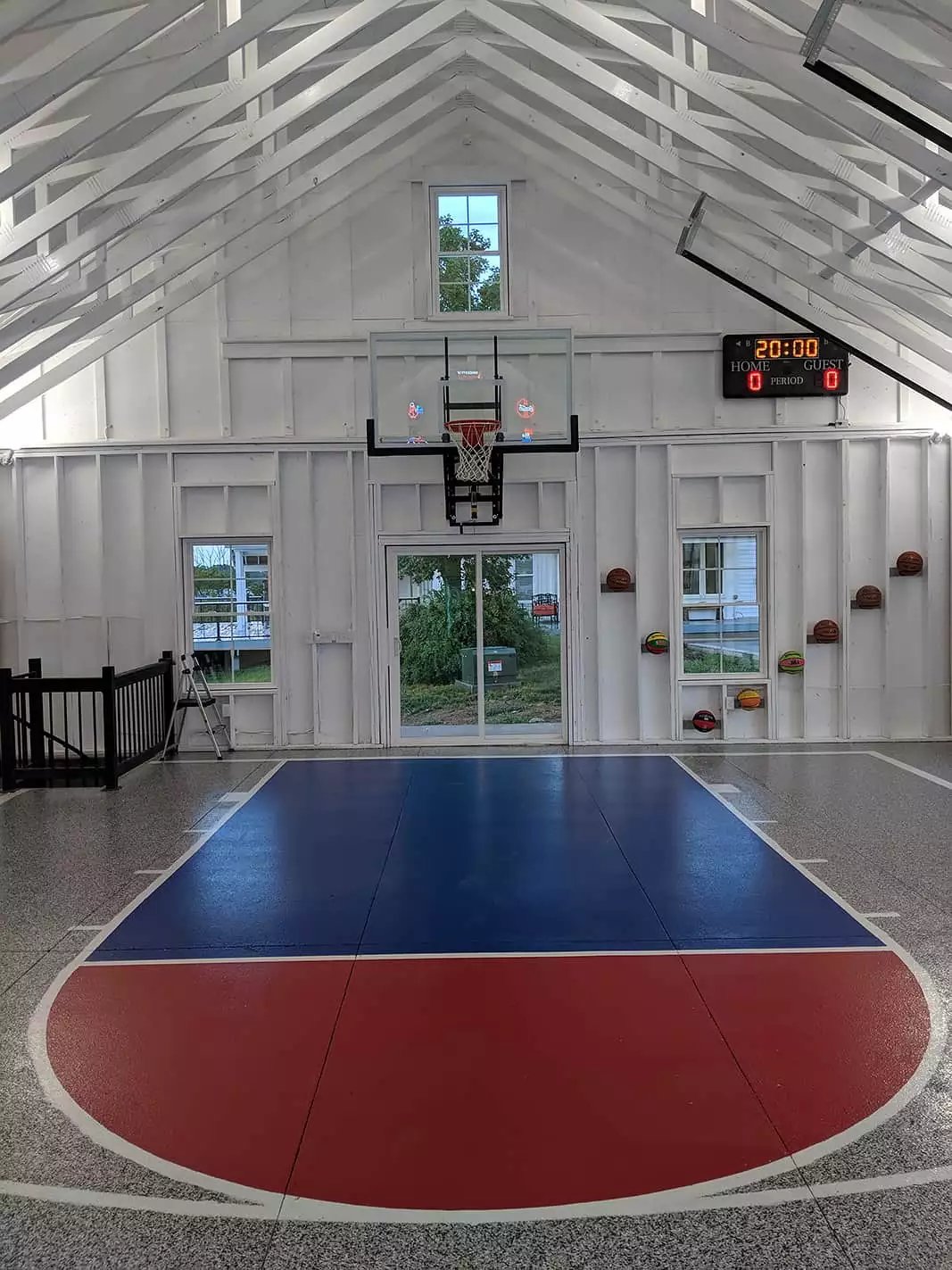 A Floortex™ floor coating can be painted for a basketball court or whatever your needs may be.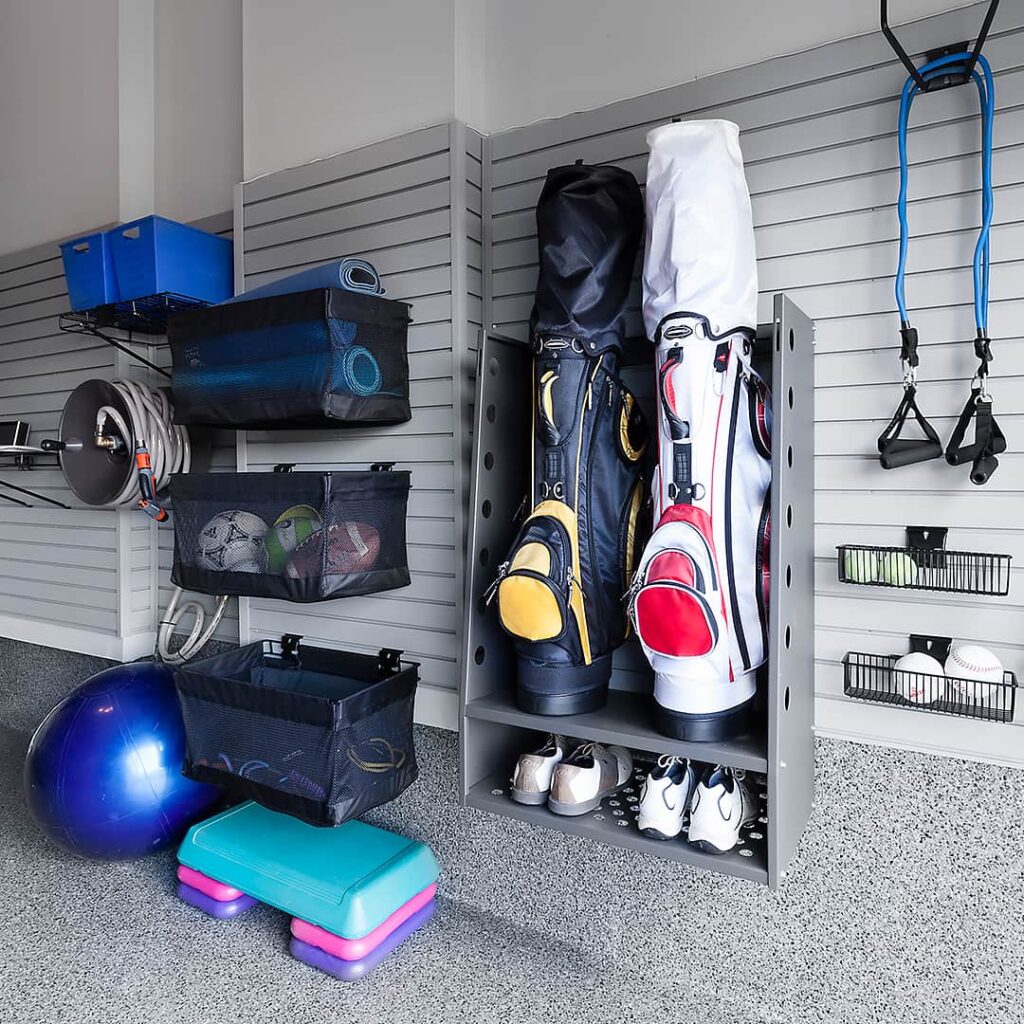 Slatwall storage provides a place for everything, including your golf clubs.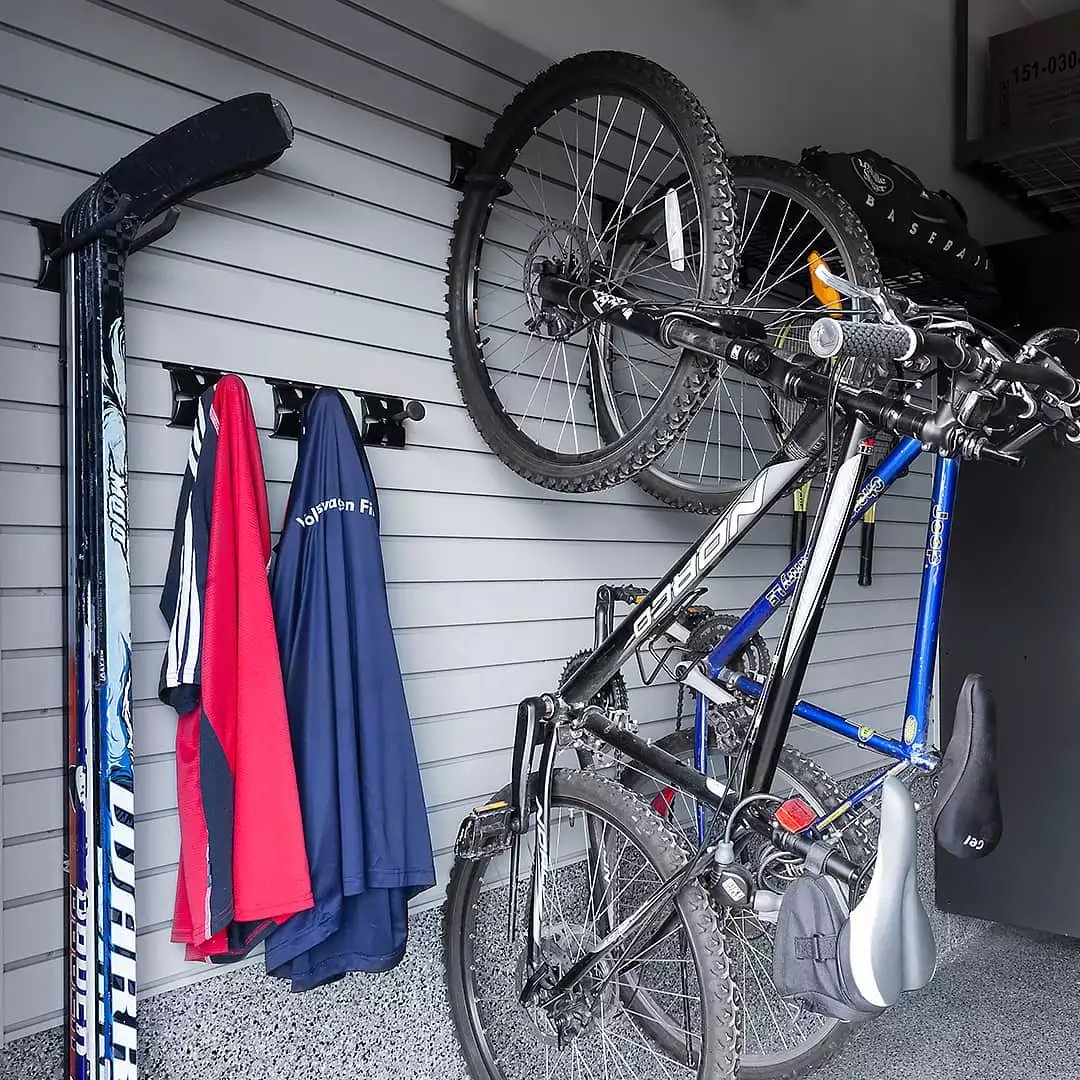 A 4" double hook is usually used for shovels but it's also perfect for organizing hockey sticks.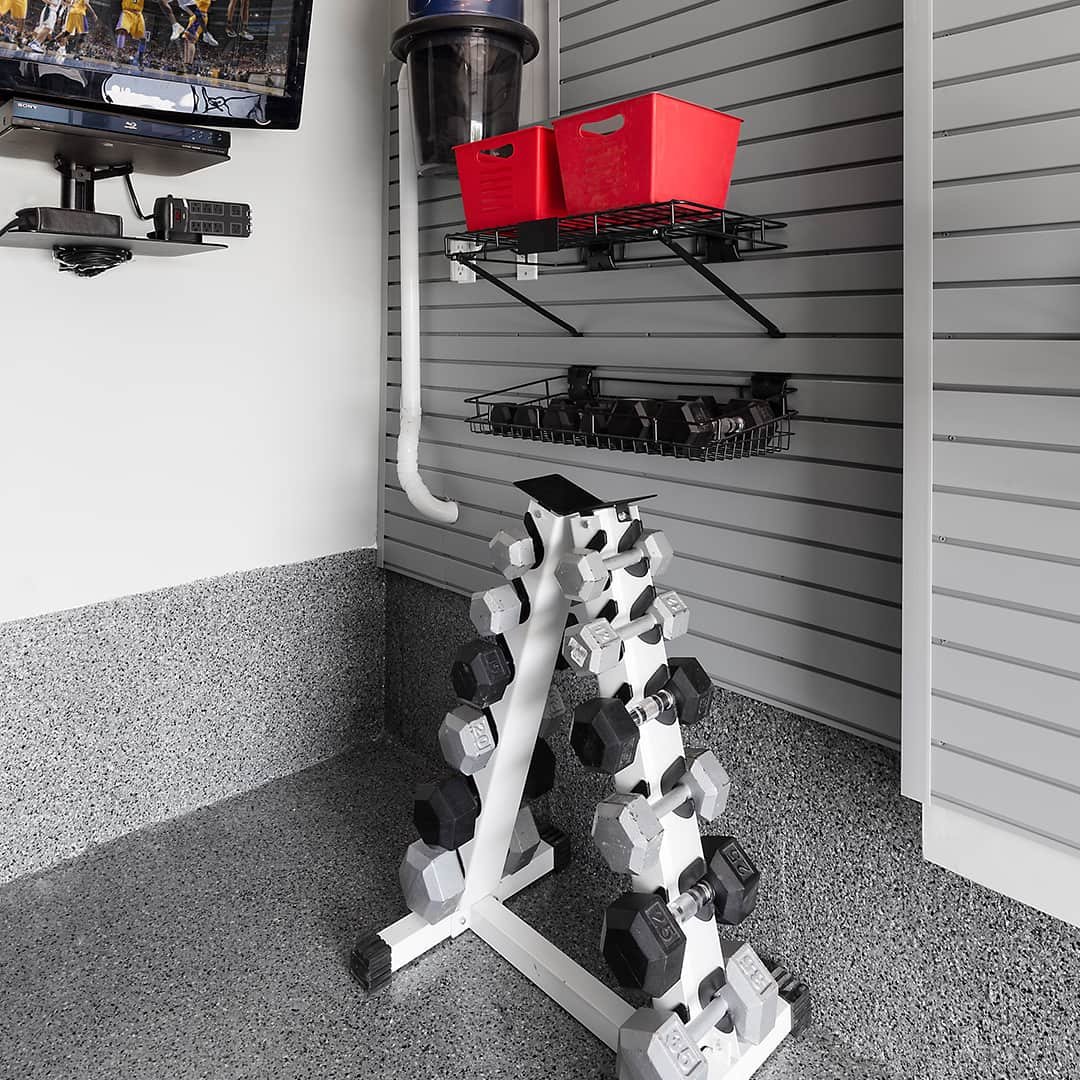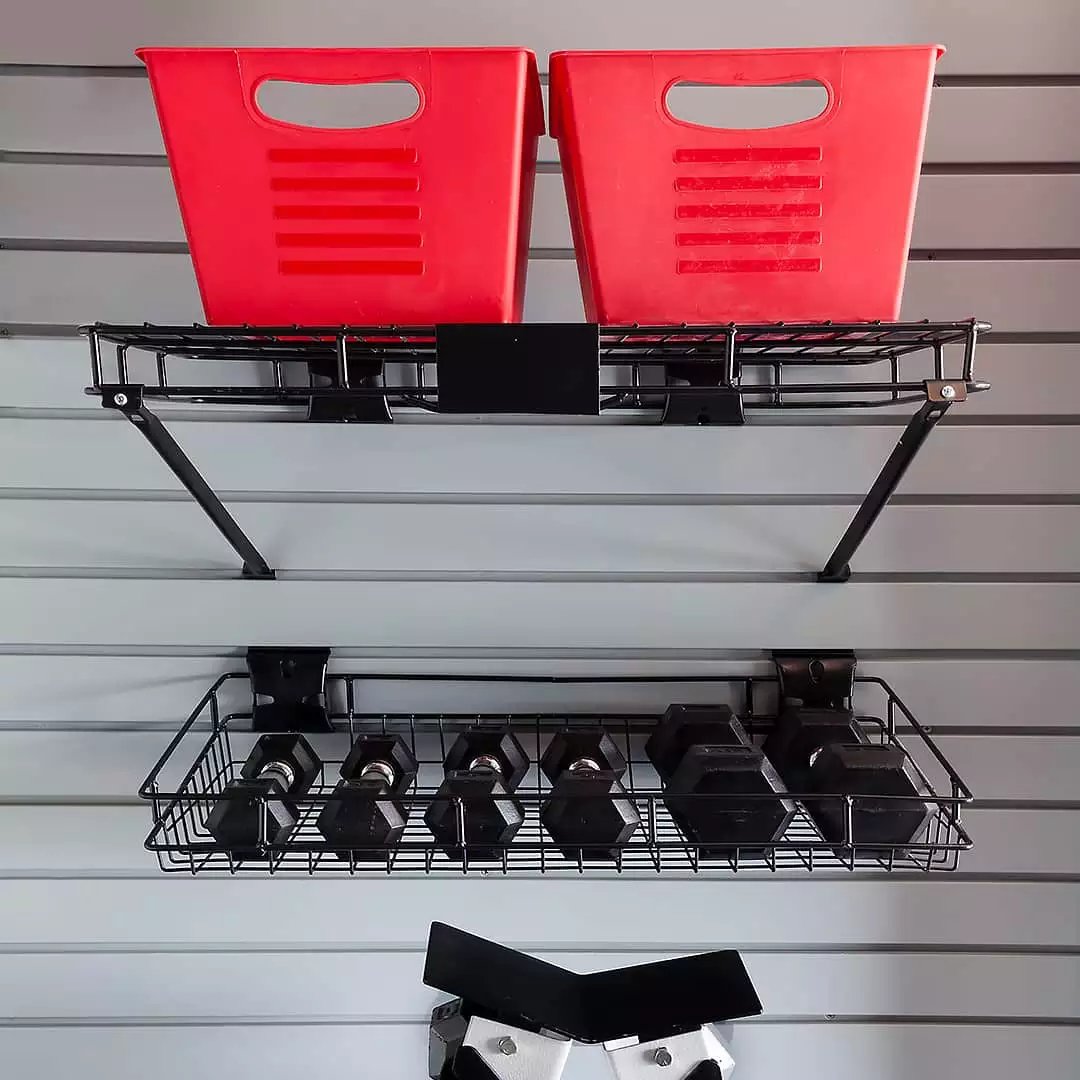 Our slatwall system supports up to 40 lbs/sq. in.
All text, images, and graphics on garageliving.com are the property of Garage Living Inc. and are protected by copyright, trademarks, and other intellectual property rights. View our Terms of Use for more information.
COMPLIMENTARY IN-HOME DESIGN CONSULTATION
Let's talk about your garage remodel project.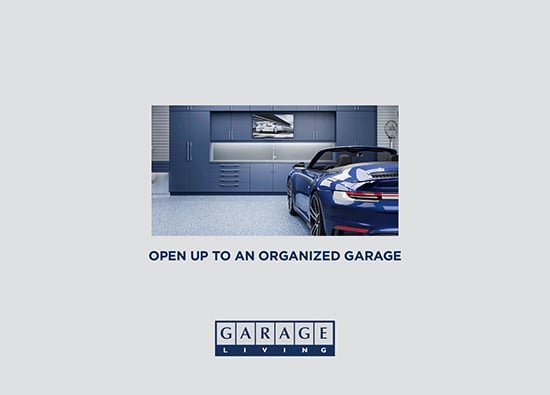 IDEA BOOK DOWNLOAD
Get inspired with a complimentary 28 page idea book.