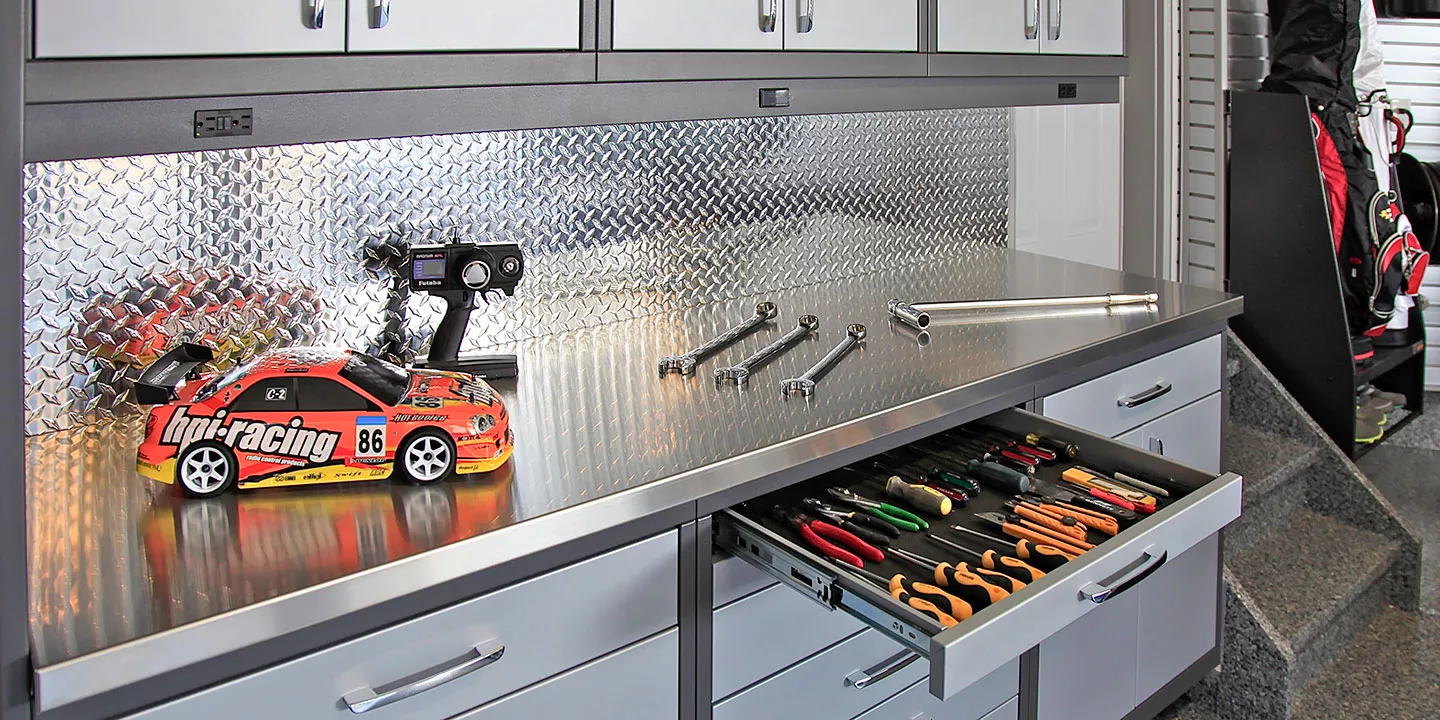 Garage Storage To Keep You Organized
Are you looking to transform the perpetually cluttered state of your garage? With modular storage or custom-fit cabinet systems, Garage Living can help you succeed in getting your garage organized and much more functional.
There are a multitude of colour, style, and component design combinations to choose from to fit your exact needs and tastes. All of our cabinet systems are strongly built with high quality materials to withstand the rigours of the garage. That sturdy construction also comes sleekly designed, enhancing the aesthetic value of your garage.
Compare Garage Living's different lines of garage storage cabinets today for the system that's right for you.
WHICH CABINETRY SYSTEM IS RIGHT FOR YOU?
MODULAR CABINETRY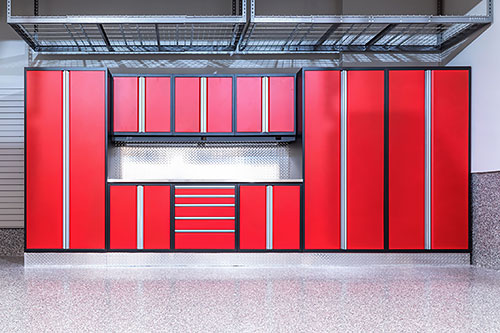 GL Signature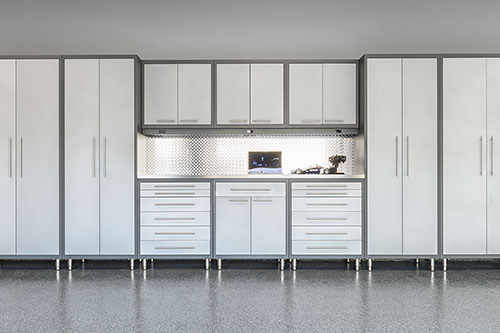 GL Premium
SEMI-CUSTOM CABINETRY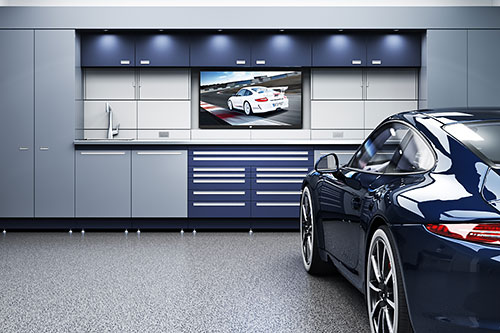 GL Neos Elite
CUSTOM-FITTED CABINETRY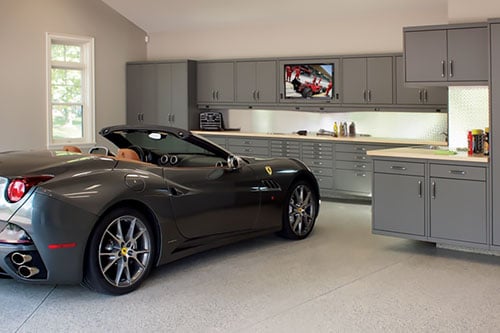 GL Custom Steel