MINIMALIST GARAGE MAKEOVER
Minimalism is in and the garage presents the perfect home space to implement an understated, yet bold design aesthethetic. This client wanted a minimalistic design style with clean lines, neutral colors, and efficient storage systems to exude order and cleanliness in their garage, without feeling sterile.
There's a genuine beauty in simplicity. This doesn't mean minimalist garage design choices are plain or boring. Look at the photos below and we think you'll agree – there's nothing dull about this clean, highly organized, modern-looking garage!
If you appreciate the "less is more" approach to interior design, we can bring your minimalist garage makeover to life.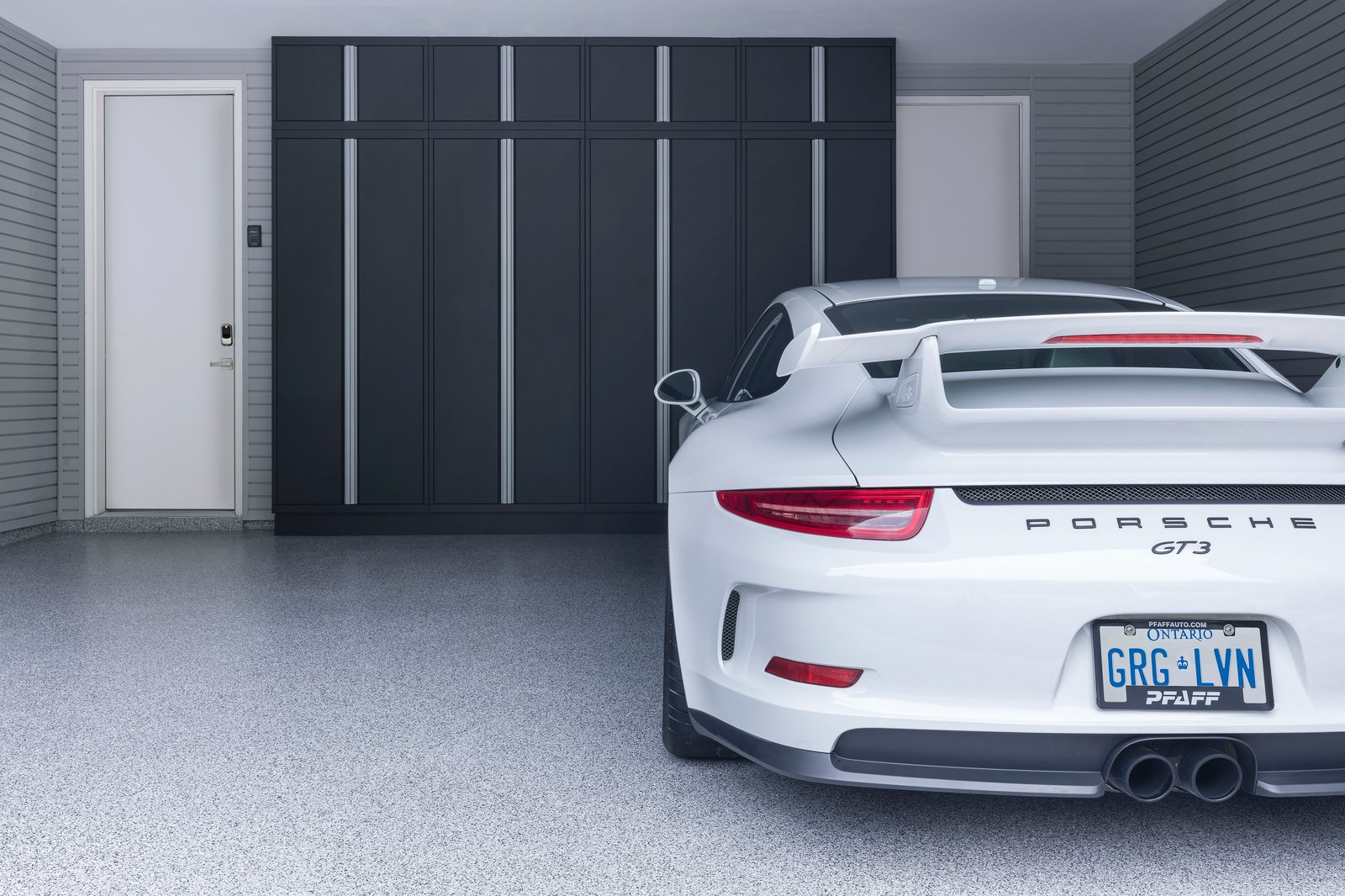 The minimalist grey, black, and white color scheme provides an effective blend of neutral tones that ties the whole room together.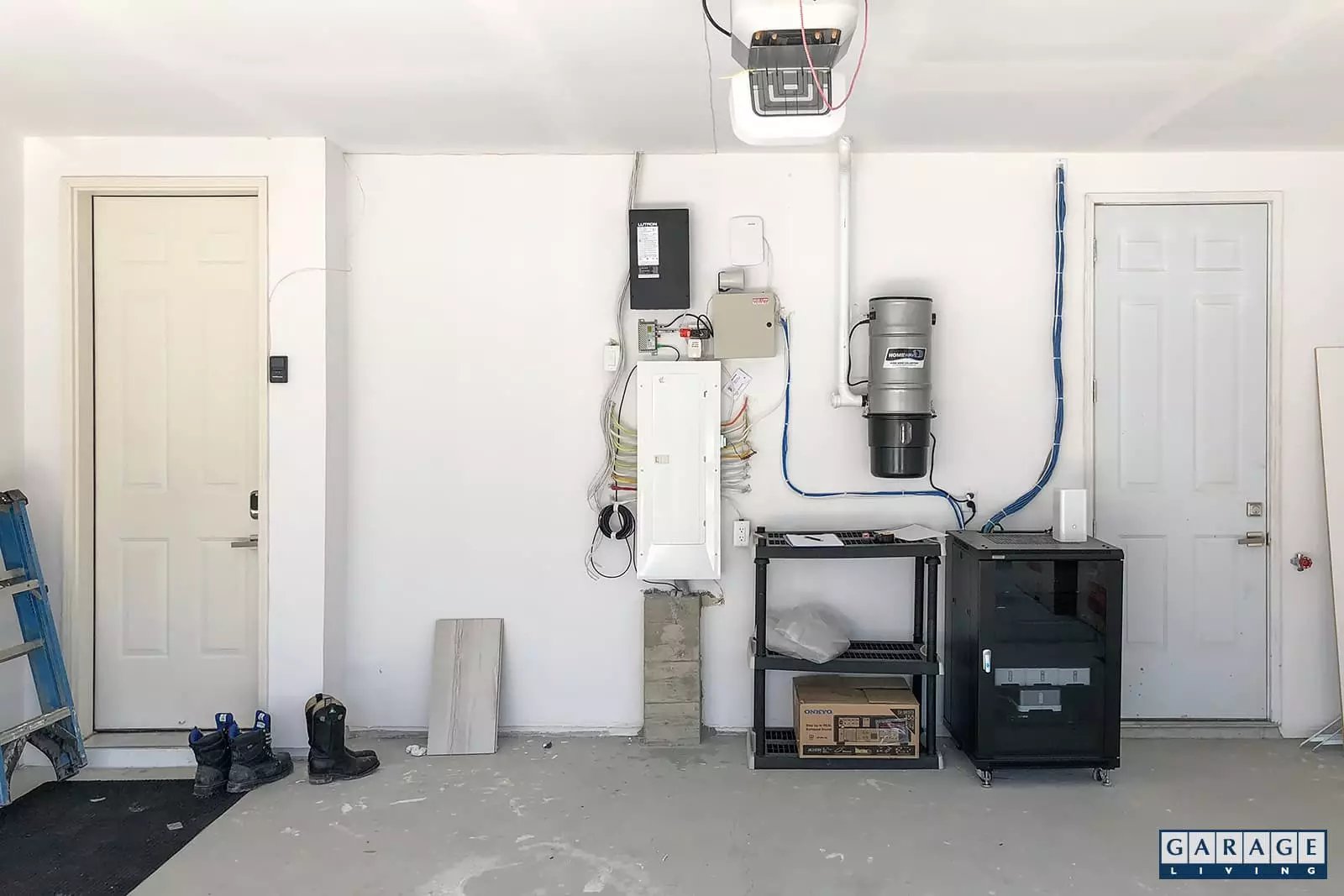 Before:
the garage's old ceiling, drywall, paint-stained and scuffed concrete floor, and exposed circuit panel and central vac contributed to a visually unappealing appearance that left the homeowner unsatisfied.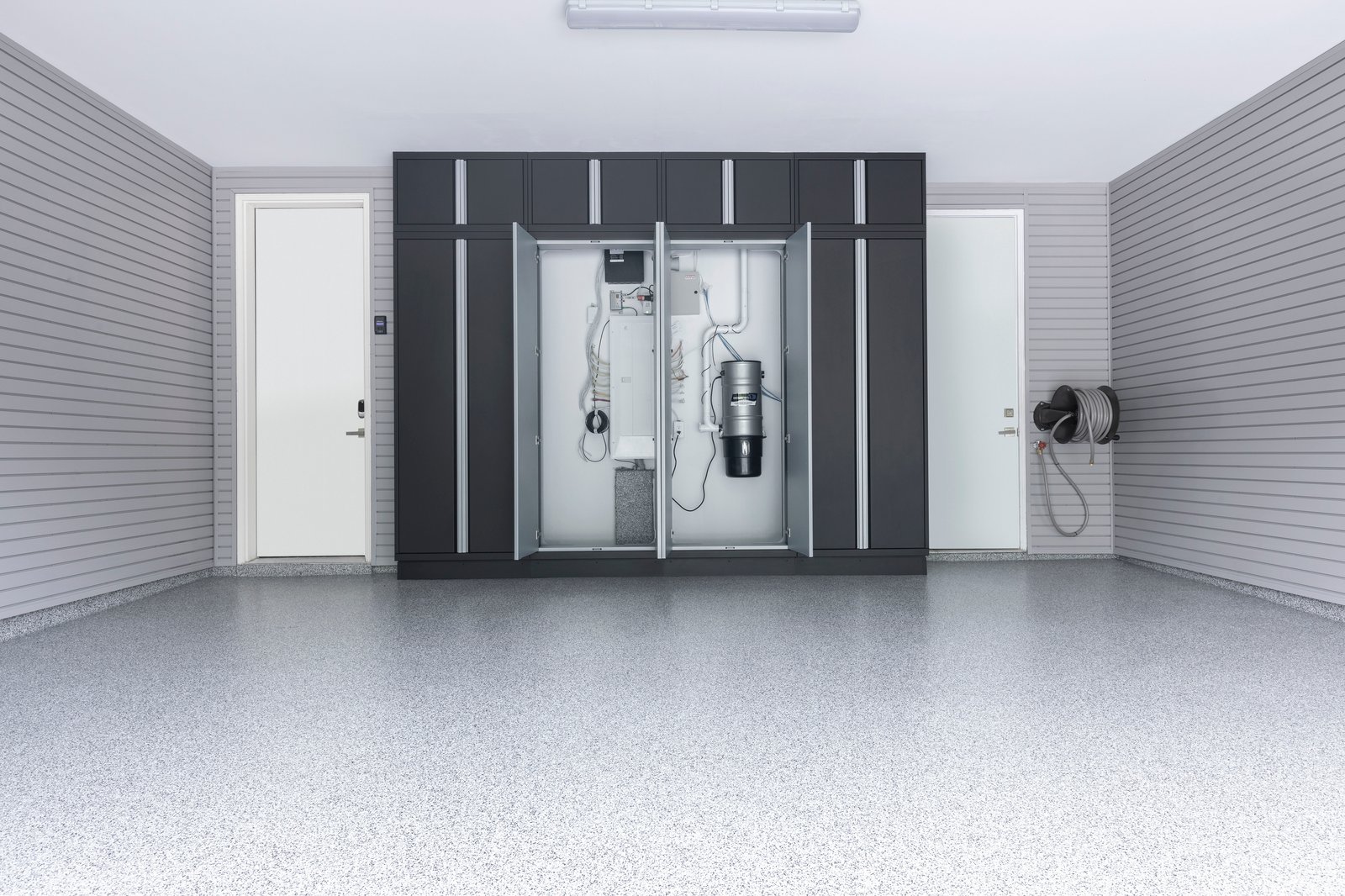 After:
the cabinet system was customized to keep the circuit panel and central vac system hidden from view, which maintains the tidy look of the garage's design.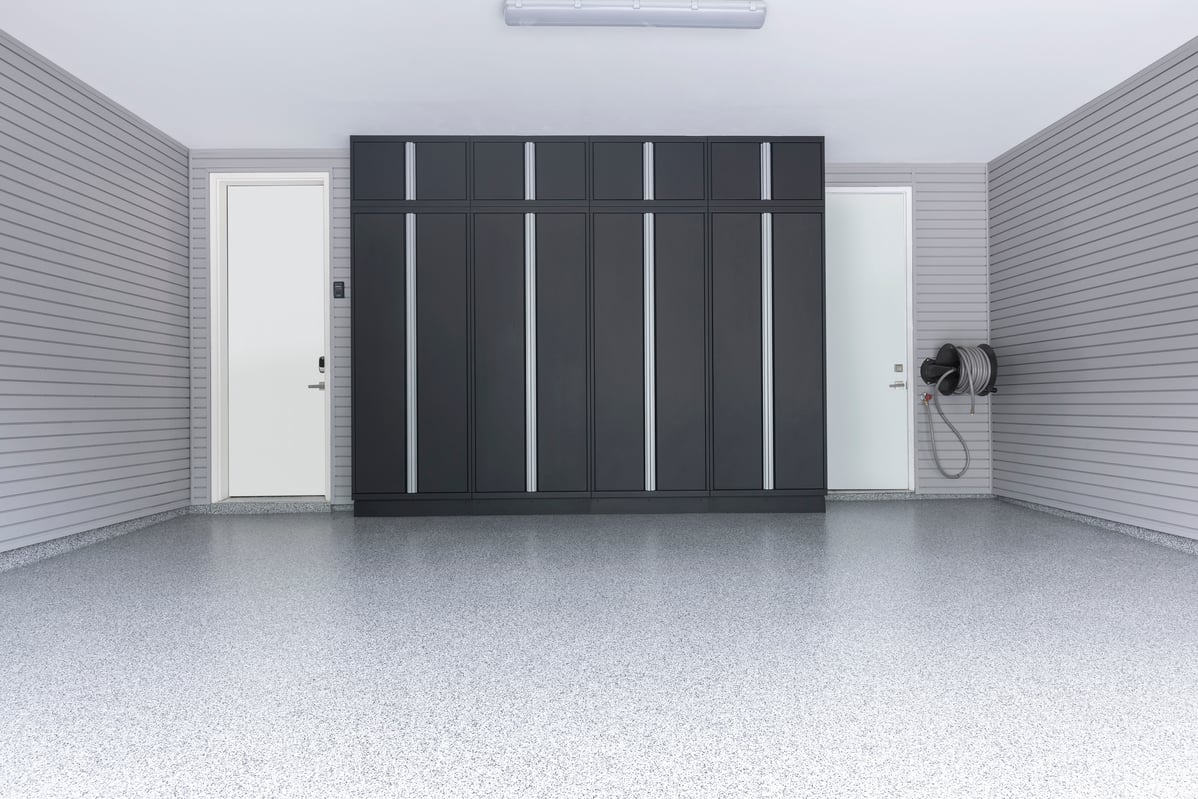 A wall-mounted
hose reel
and hose are added for convenient water access that can be used for quickly cleaning the floor with a squeegee. Surrounding PVC
slatwall panels
provide a clean and finished look to the walls. They also provide a clean slate when it comes to garage wall storage.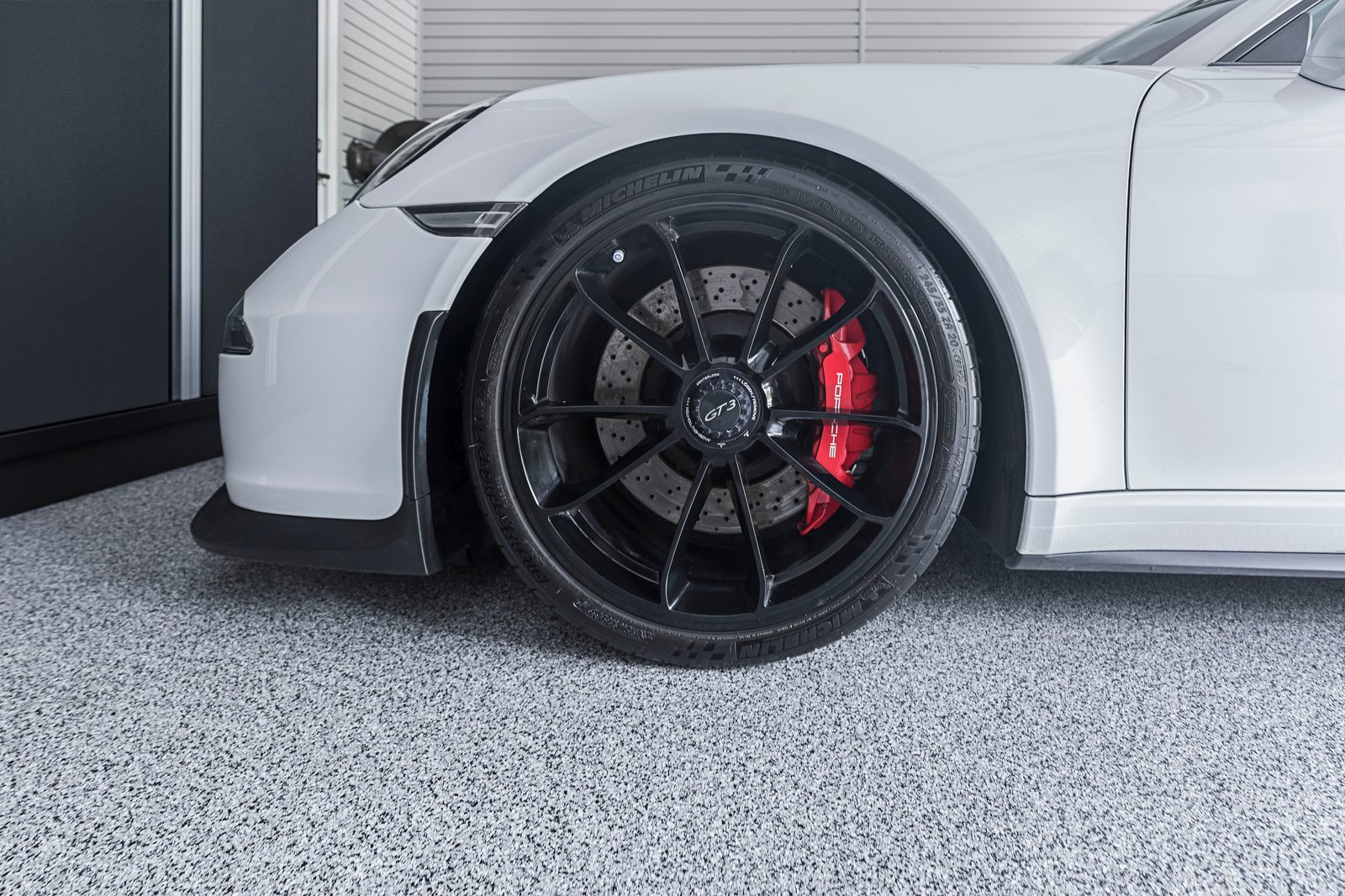 A durable
Floortex™ floor coating
transforms the garage's flooring into a surface that's well-protected and stylistically perfect for the room's décor. A
charcoal finish
was used in this garage.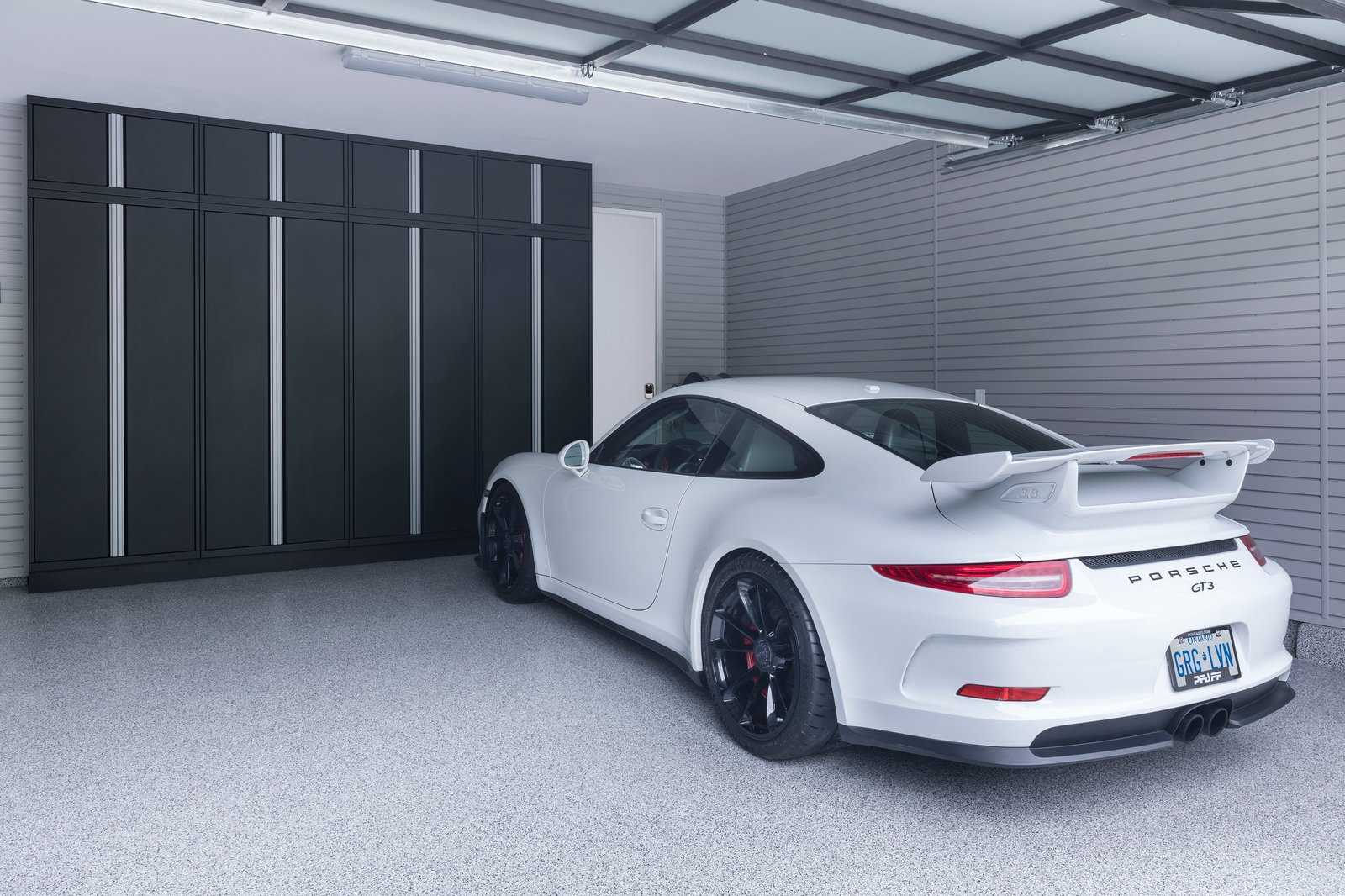 Storage cabinetry is ideal for any garage that aspires to a minimalist aesthetic. Keeping many of your stored items behind doors eliminates not just physical clutter, but visual clutter that detracts from a garage's appearance.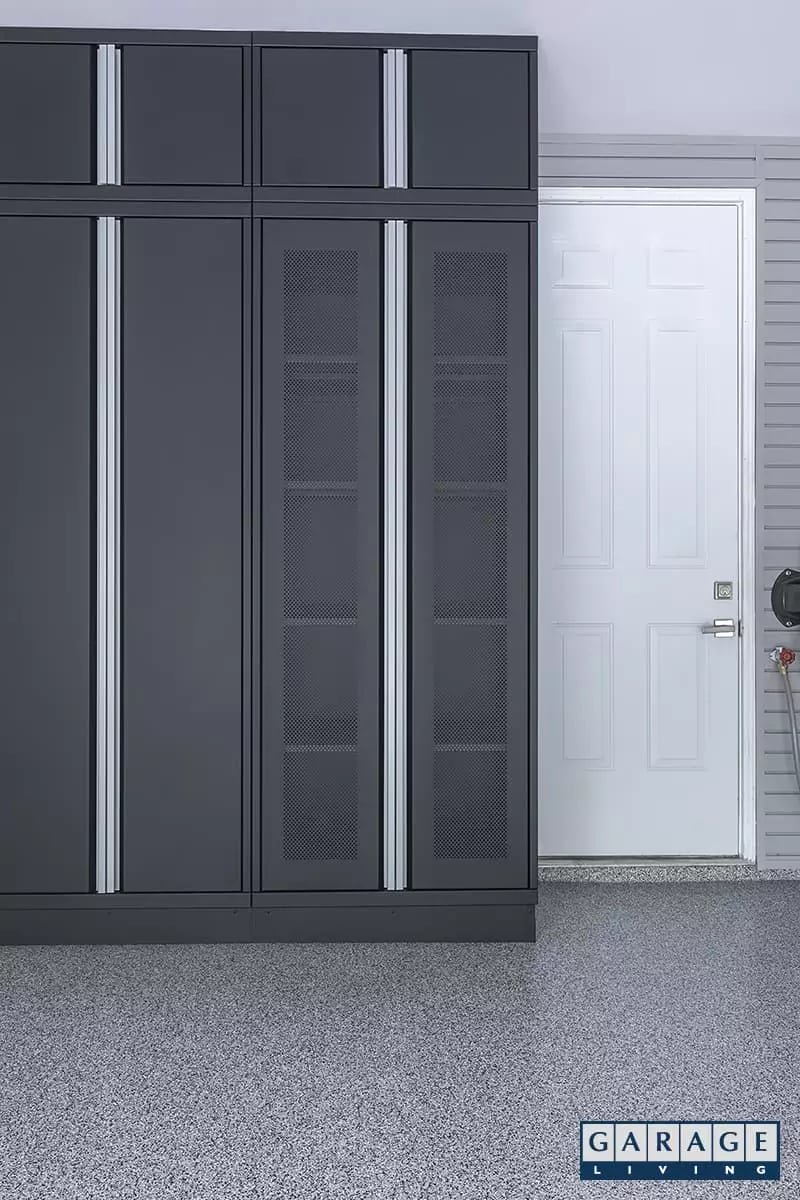 Garage Living installed black
GL Custom Steel
cabinets that provide plenty of extra storage space, in addition to keeping the home's utility systems hidden.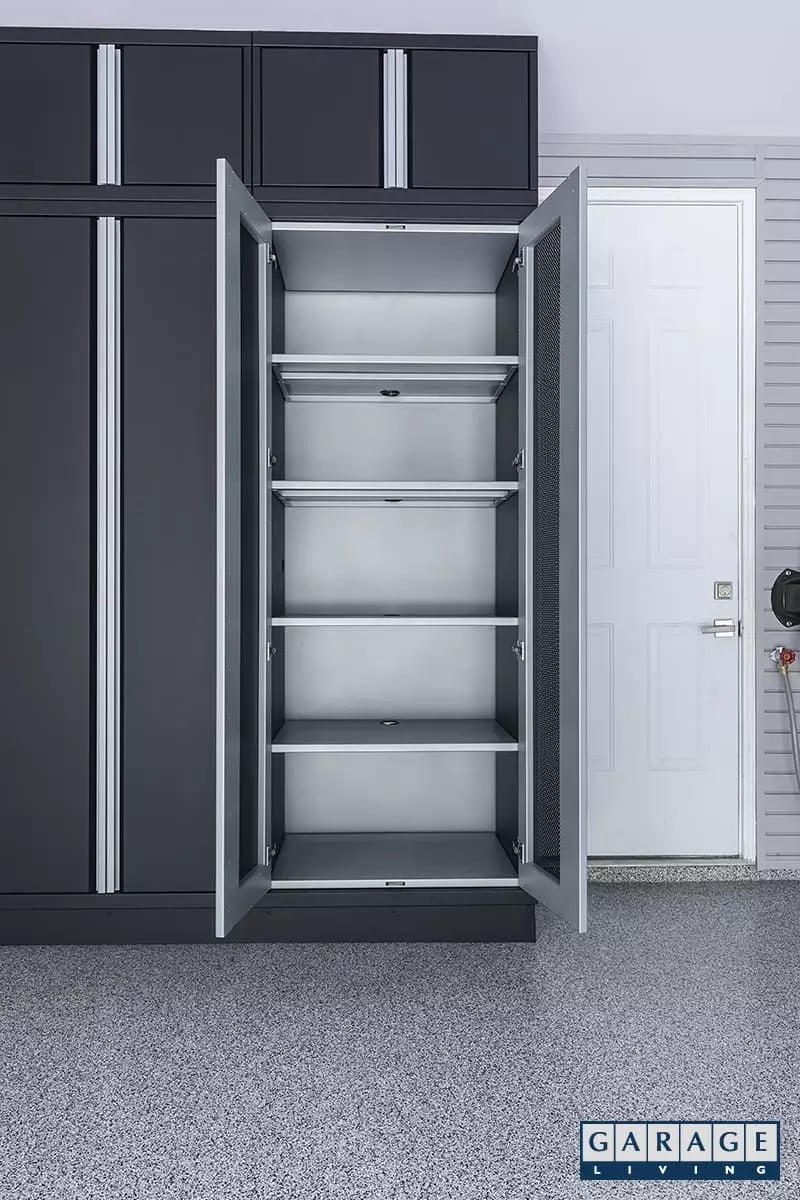 Home theatre components are sometimes hidden in a closet or a separate room. This homeowner decided to put them in a garage cabinet. Genius!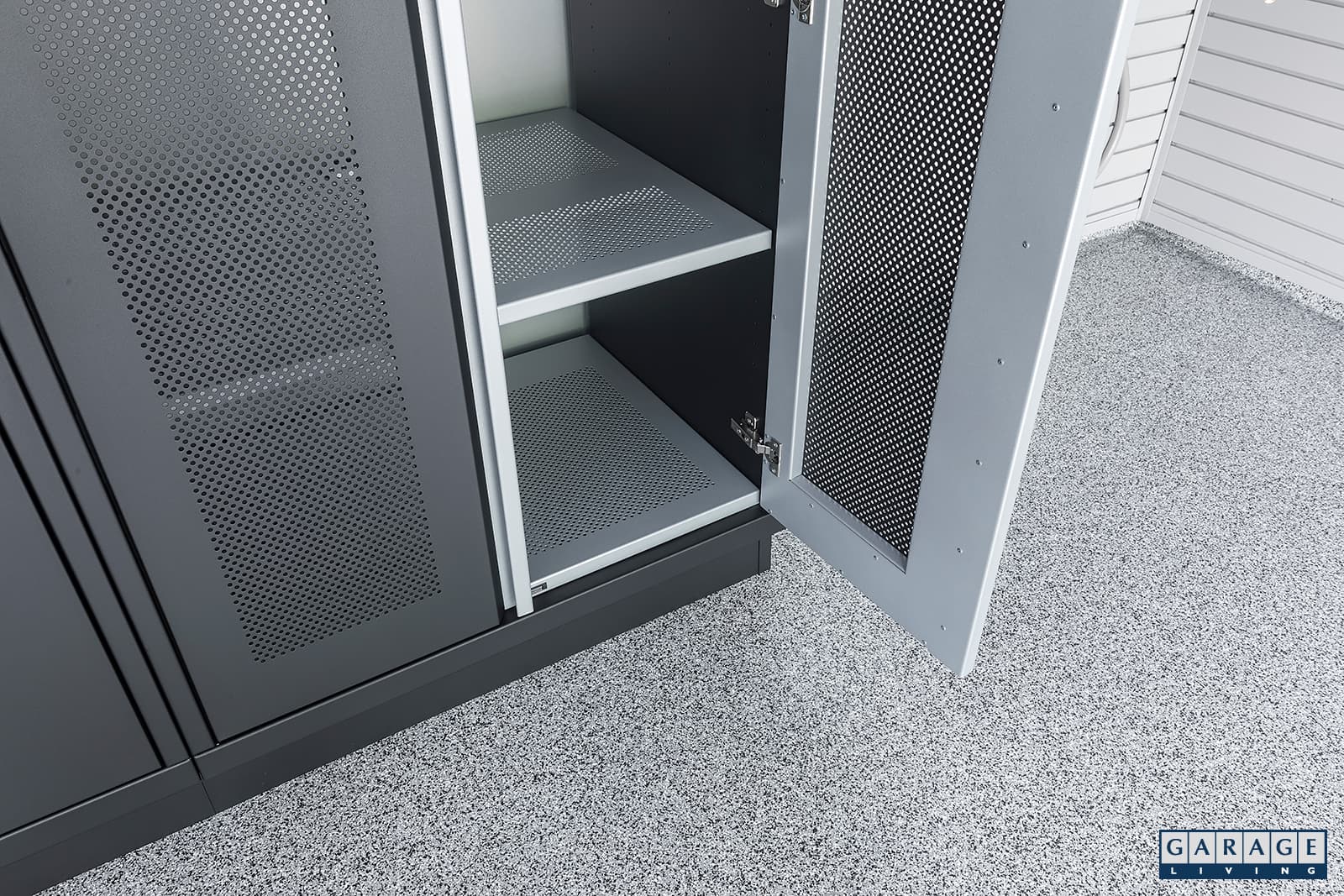 Garage Living customized the cabinet doors and shelves of this cabinet to ensure proper airflow – perfect for audio components that generate heat. Vented doors are also a good idea when storing solvents and cleaning materials, or sports equipment that needs to air dry.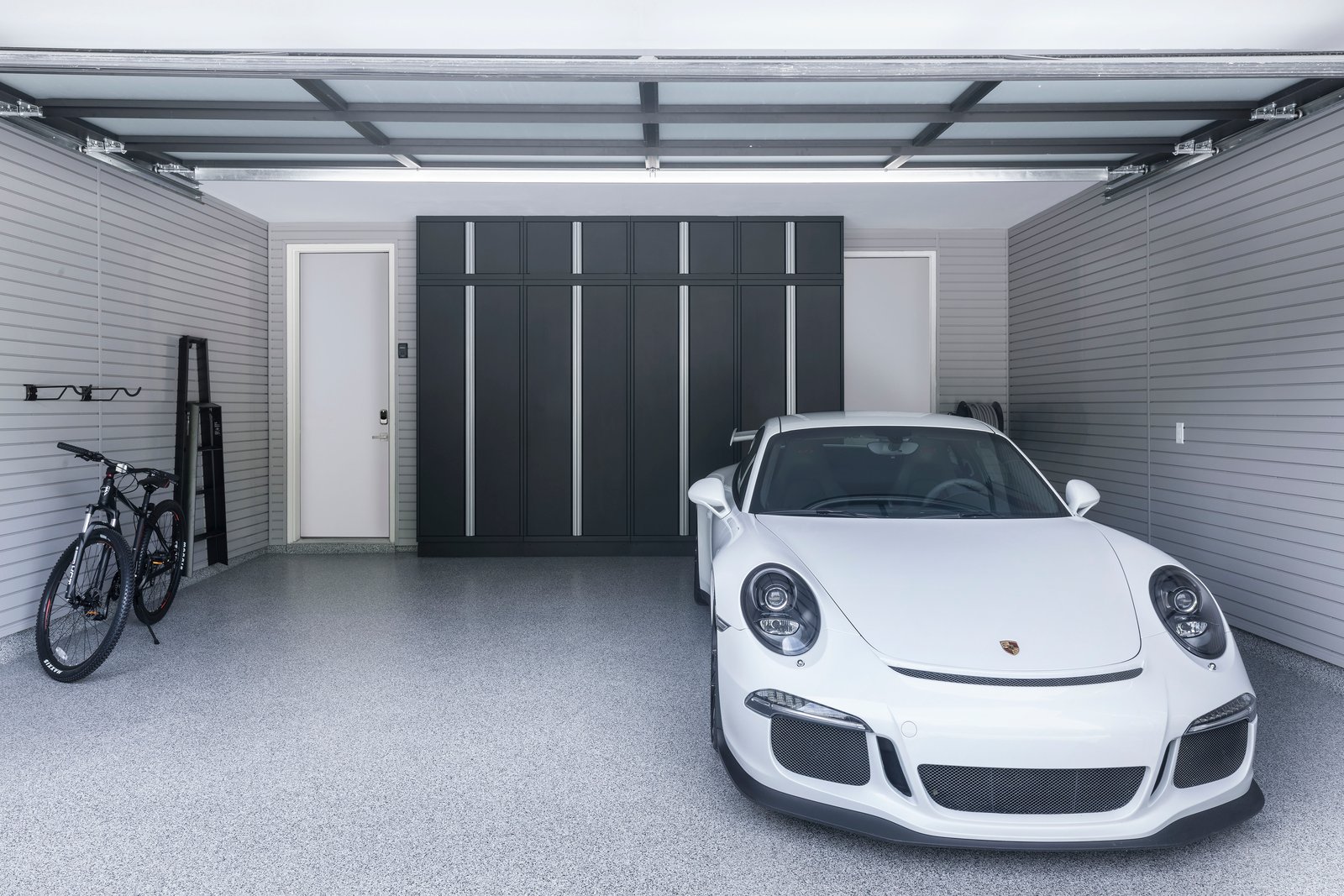 Your garage's design colors can be chosen to effectively complement the colors of your vehicles. This Porsche looks right at home when parked in this garage!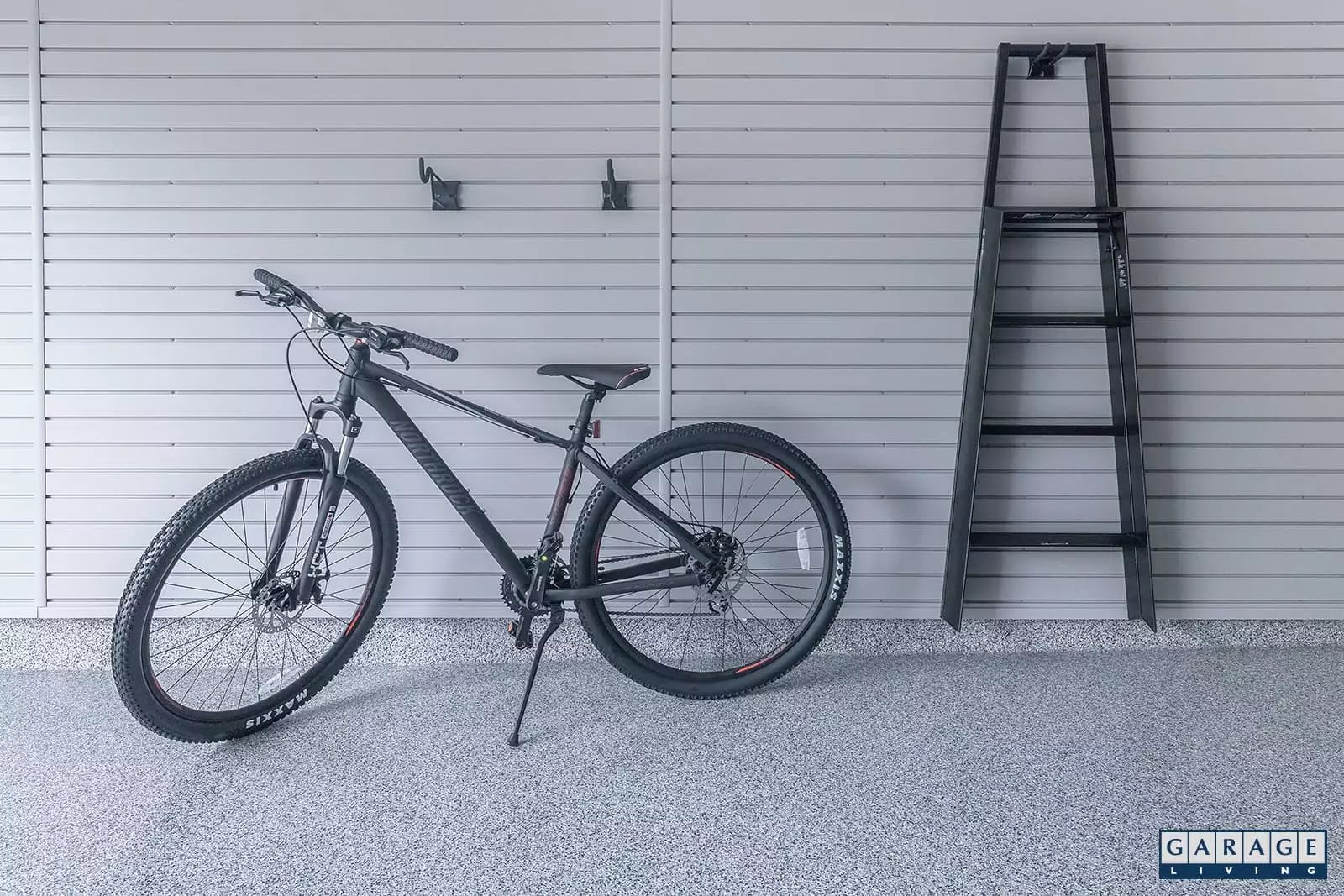 Items like bikes, ladders, and tools create floor clutter and tripping hazards. Slatwall panels with hanging accessories allow you to move that clutter up off your garage floor and onto the walls, opening up valuable floor space.
All text, images, and graphics on garageliving.com are the property of Garage Living Inc. and are protected by copyright, trademarks, and other intellectual property rights. View our Terms of Use for more information.
COMPLIMENTARY DESIGN CONSULTATION
Let's talk about your garage remodel project.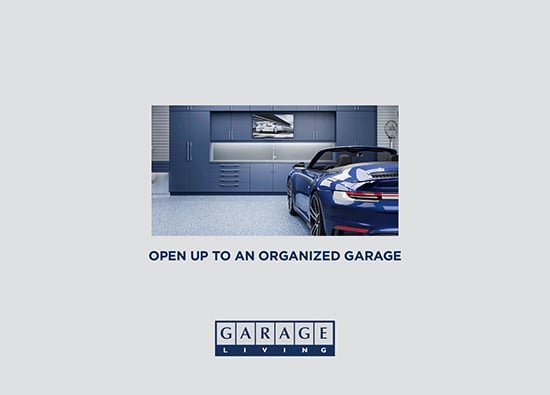 IDEA BOOK DOWNLOAD
Get inspired with a complimentary 28 page idea book.