For 55% of homeowners, the garage door is the main entryway into the home*. The homeowners in this remodelling project enter their home via the garage every day, which is why they wanted it to look nice.
Piles of empty boxes, garbage bins, and items requiring proper storage had become an eyesore. The concrete floor had some settling cracks that needed repair.
The garage was the last room in this house to be finished. The owners wanted a space that fit with the rest of their home, looked nice, and had plenty of storage.
*Chamberlain Group online study conducted by Zoomerang of 1,024 homeowners
A short time-lapse video shows the efficient transformation of this 3-car garage over two days.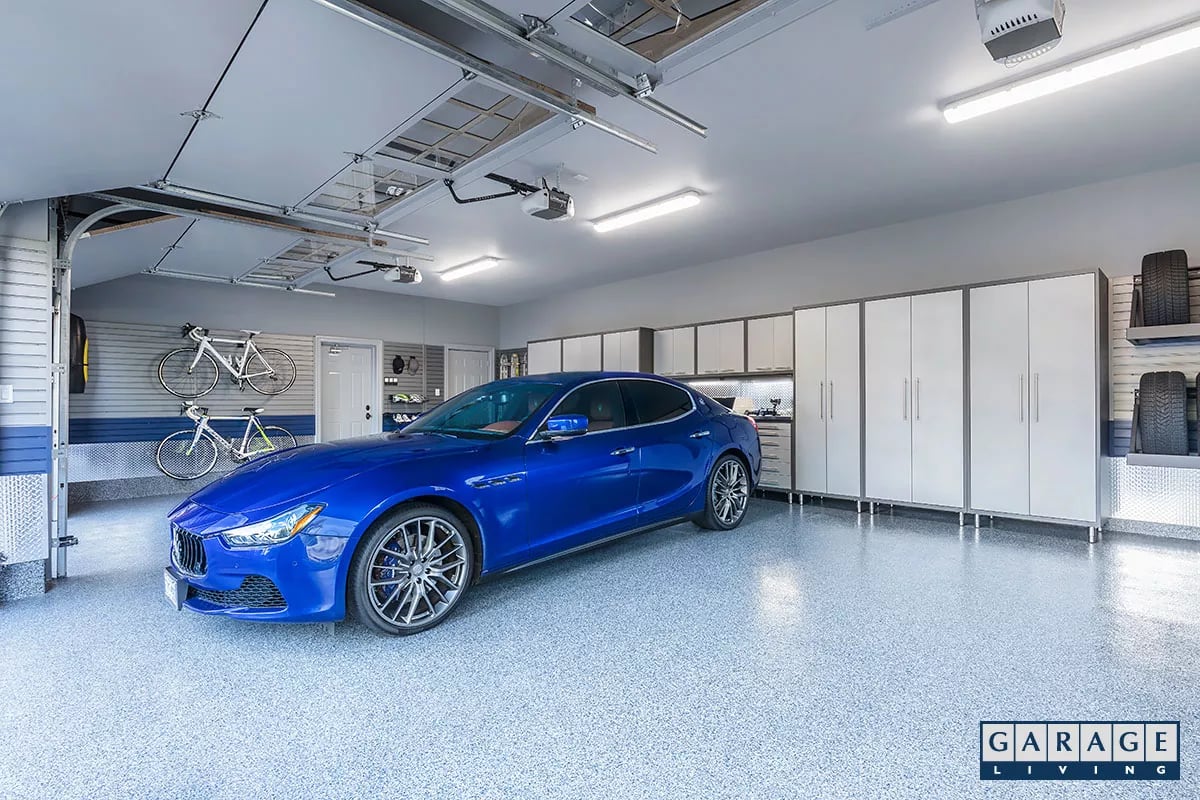 Coming home to a bright and clean garage is much more welcoming than returning to a cluttered, messy space every day.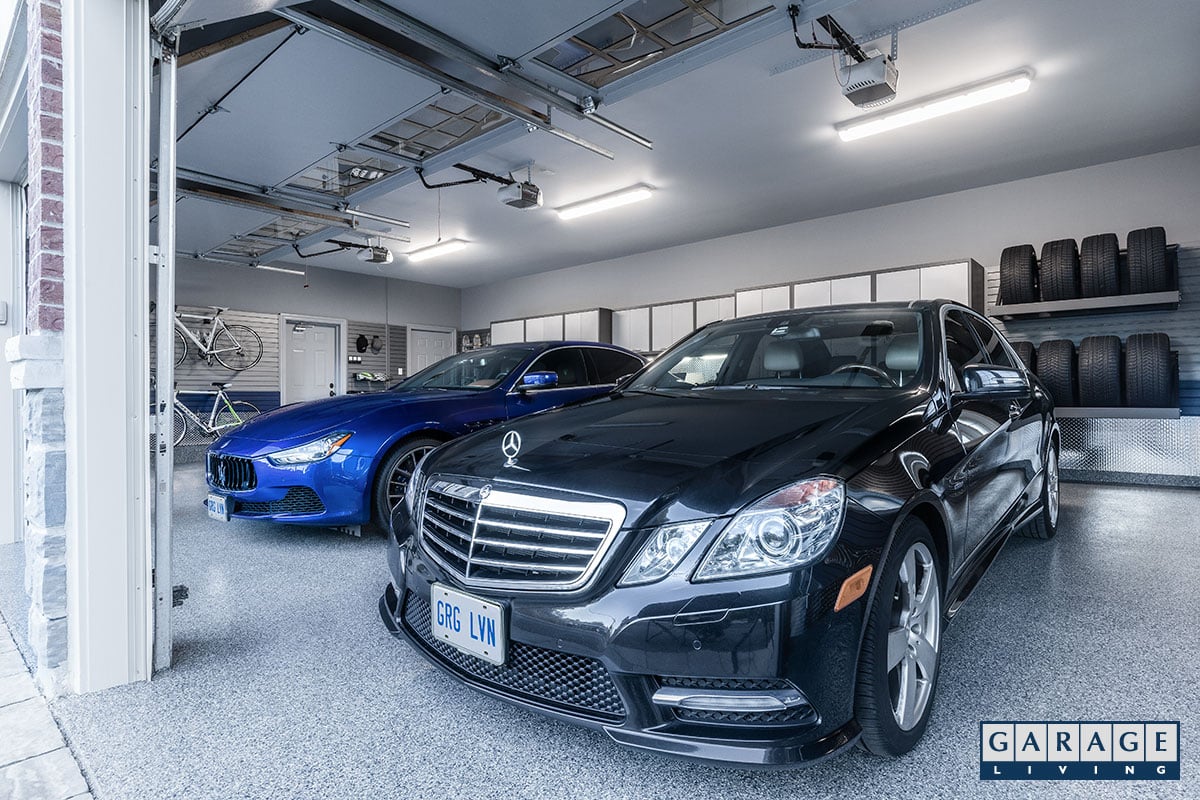 A luxurious space that complements the Maserati and the Mercedes.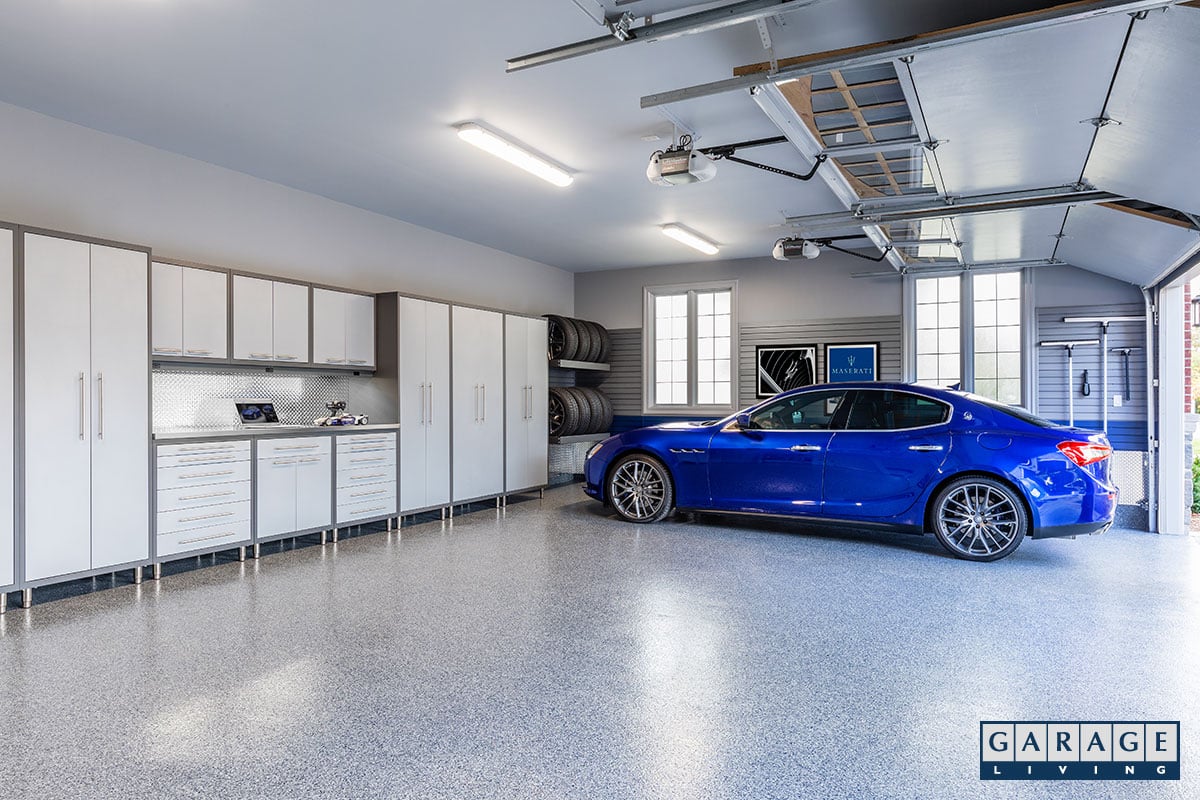 Settling cracks in the concrete floor were diamond cut and filled with polyurea filler. The end result is a clean, even floor.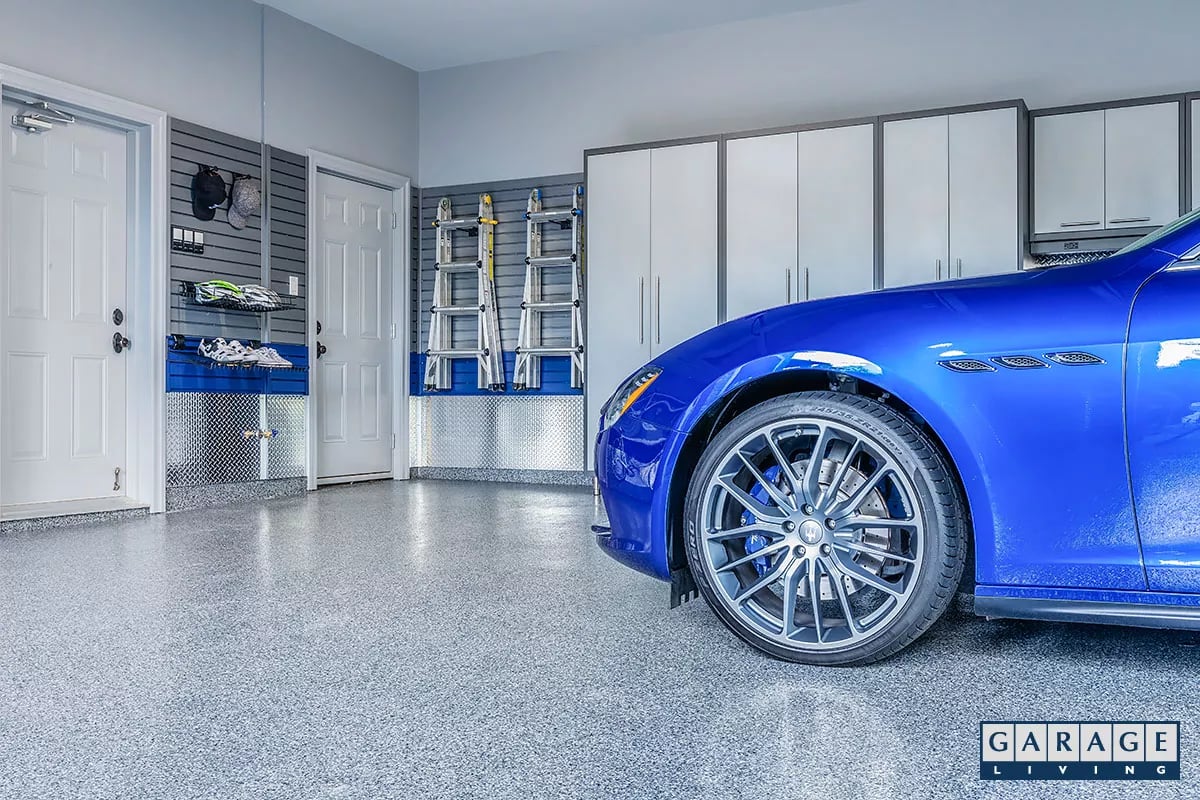 Floortex™ is a polyaspartic floor coating system that is superior to epoxy, with better abrasion and chemical resistance. It comes with a 10 year limited warranty.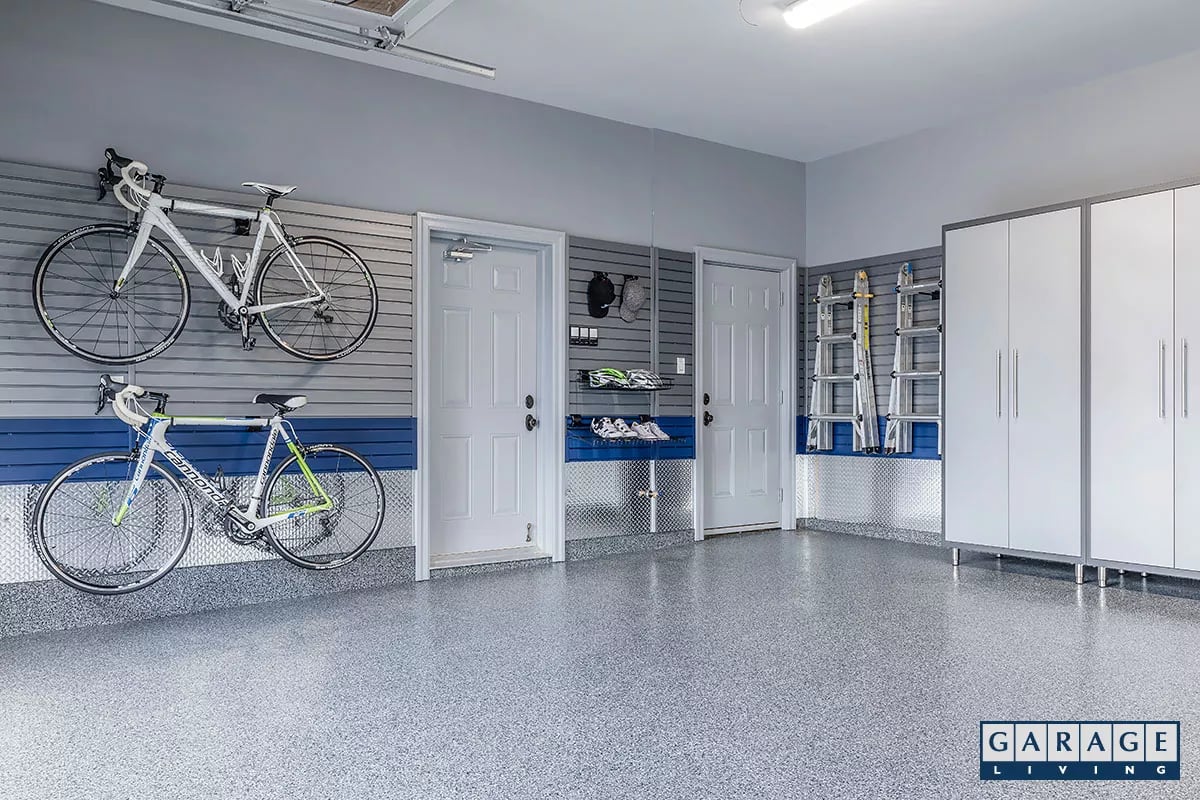 PVC slatwall panels
(in gunmetal and blue) provide custom wall storage for bikes, ladders, shoes, etc. An aluminum diamond plate baseboard provides a rugged finish throughout.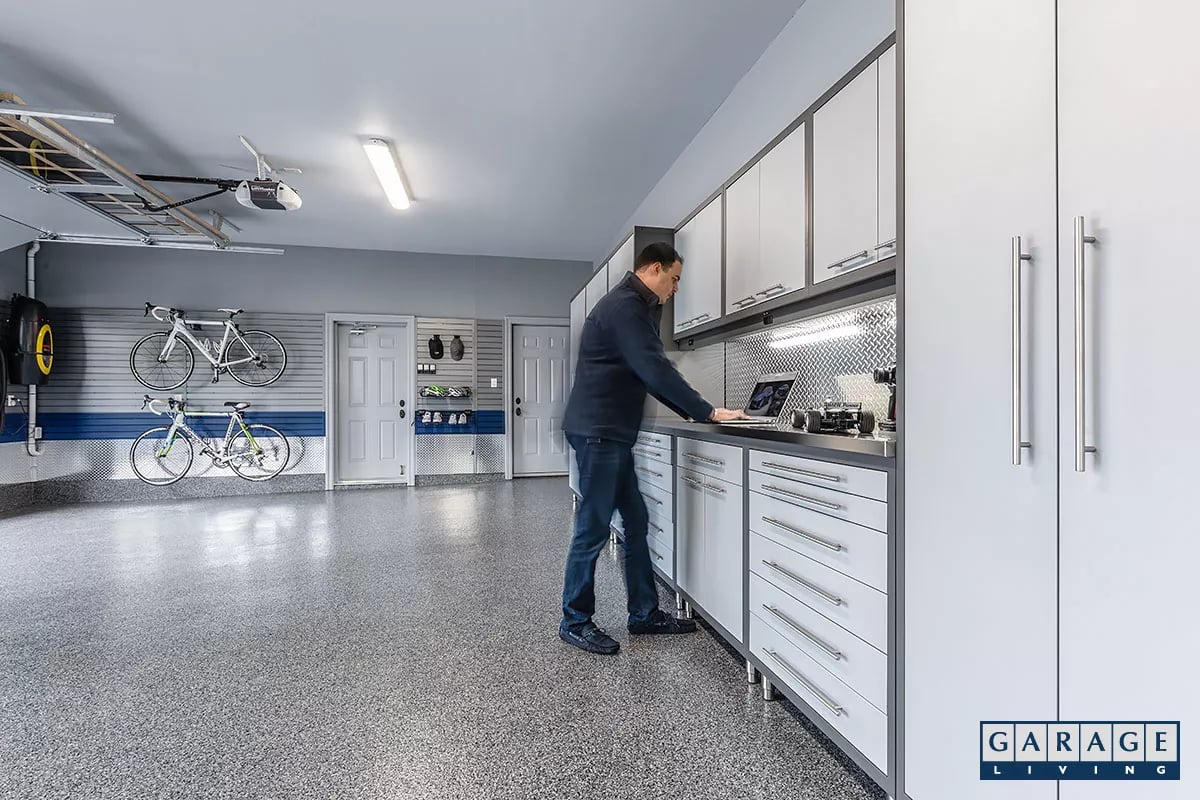 GL Premium cabinetry
provides plenty of storage space and a stainless steel countertop provides a sturdy workspace.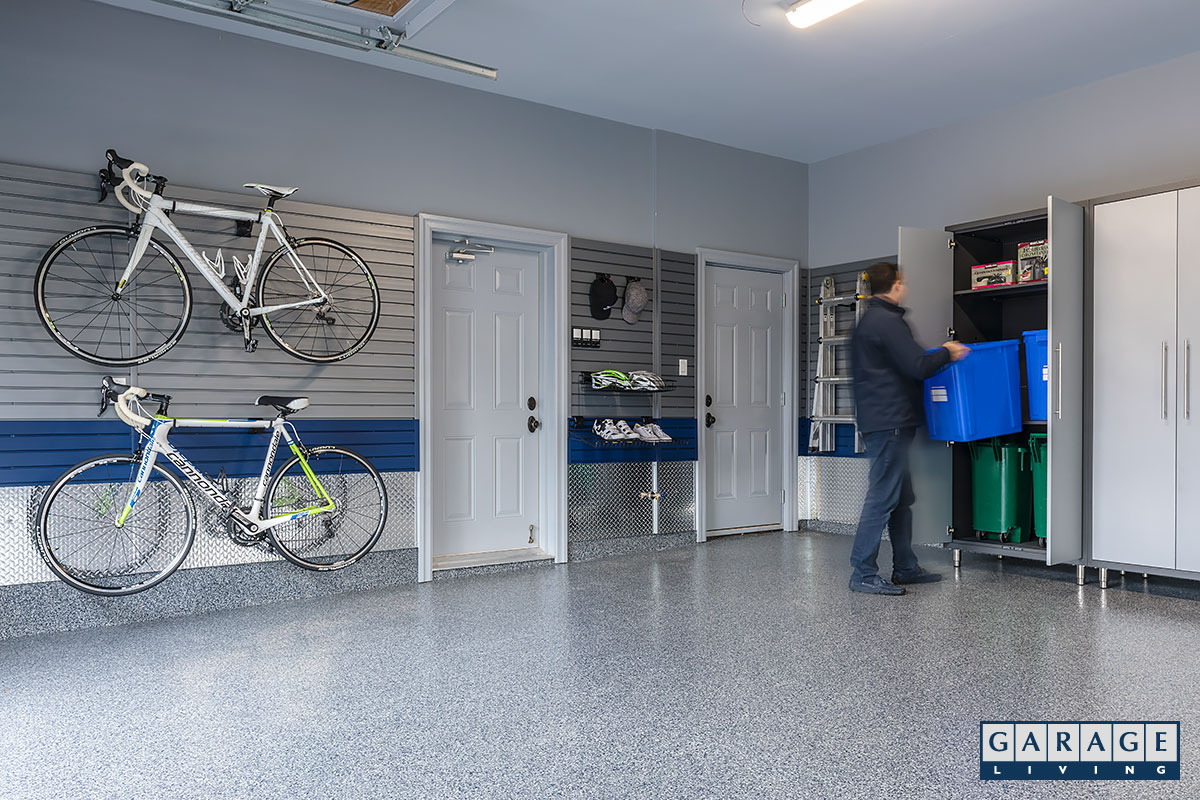 Deep storage lockers provide ample space for larger items like recycling bins. All of the storage solutions keep the garage and entryway doors to the home clutter-free.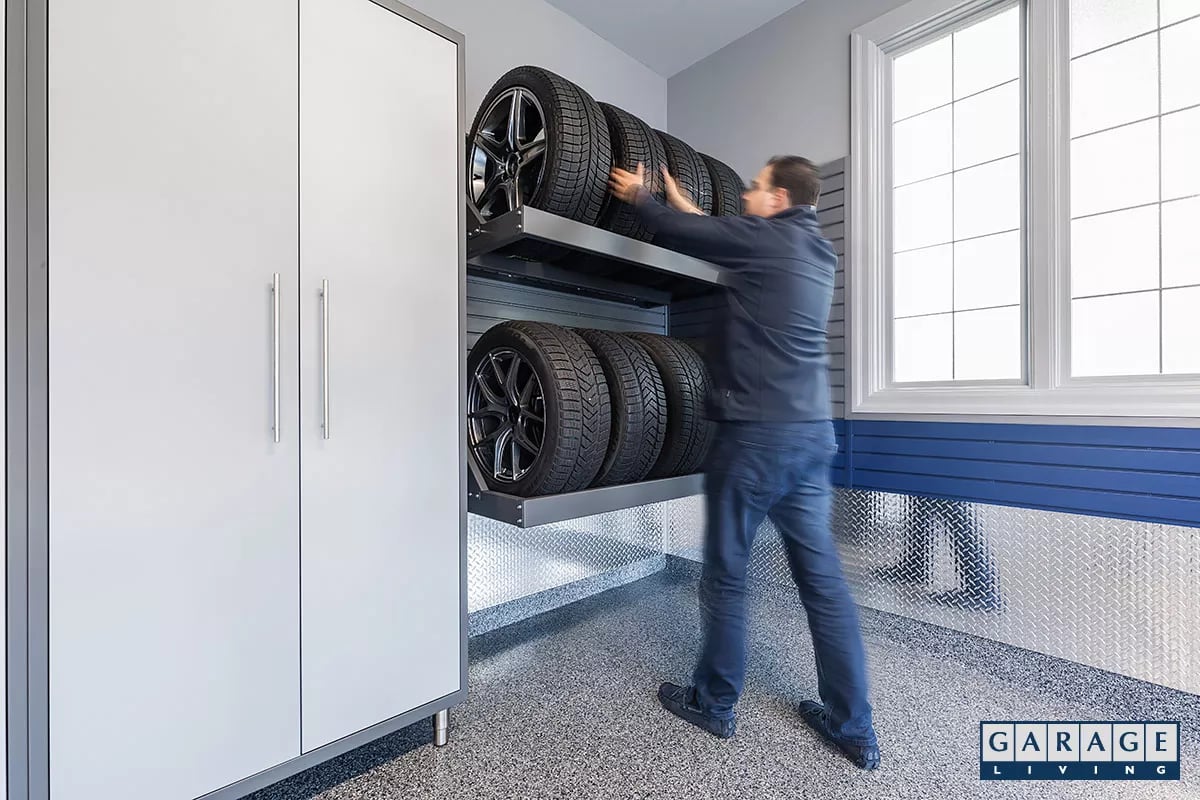 Heavy-duty tire racks provide easy access to a second set of tires and eliminate dealership storage fees.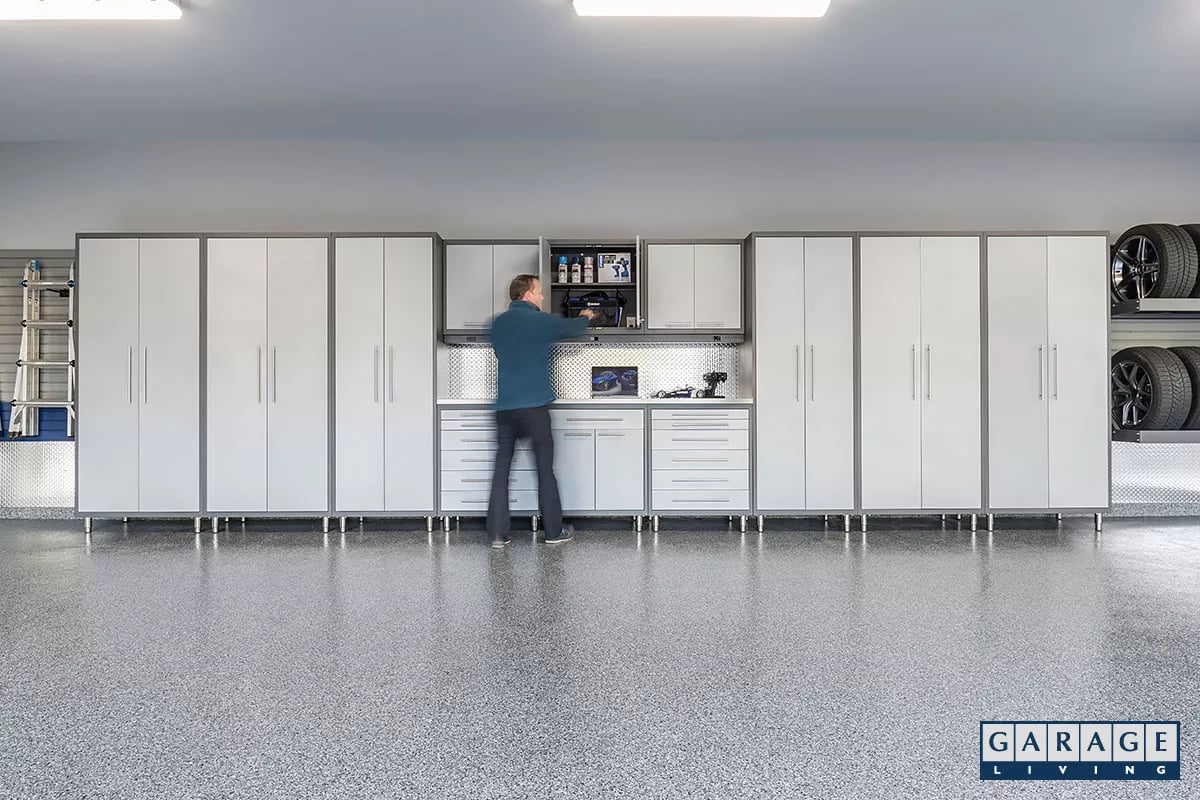 GL Premium cabinetry shown with silver doors and granite grey trim can be fully customized for your storage needs.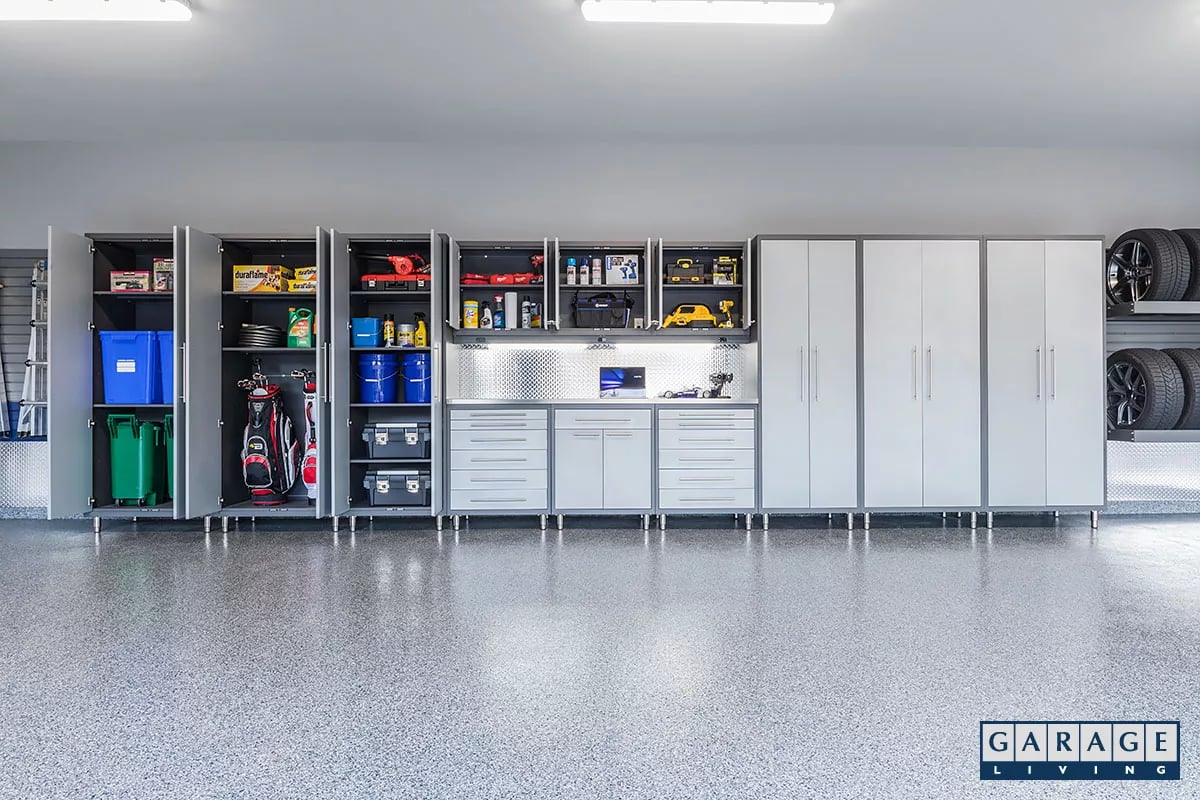 Tall storage lockers can hold bulky items like golf clubs and toolboxes. Overhead cabinets provide storage for cleaning supplies, which keeps the countertop clear.
I initially contacted a number of garage makeover companies for designs and quotes. By far, the most knowledgeable and professional individual was Daniel, the owner of Garage Living. After reviewing all of the quotes, the obvious choice was Garage Living because of the overall design, quality of materials and expertise displayed during the consultation.
Scheduling and installation was a breeze. The work was started and completed on time, exactly according to schedule. The installation process went incredibly smoothly with a very professional and conscientious team. I want to thank Jeff and Alex for briefing me on what to expect and answering my questions as the floor was being installed.
We thought it couldn't get much better and then Greg and Vince came in to install the cabinets. The entire team was courteous and did beautiful a job with a fine attention to detail and quality workmanship. After the project was completed, Daniel himself followed up to ensure that we were completely satisfied.
It's been a long time since I've dealt with a company and individuals that have left me with such an overall positive experience.
I would highly recommend Garage Living to anybody considering any work on their garage!
– STEPHEN MCGARVEY
All text, images, and graphics on garageliving.com are the property of Garage Living Inc. and are protected by copyright, trademarks, and other intellectual property rights. View our
Terms of Use
for more information.
COMPLIMENTARY DESIGN CONSULTATION
Let's talk about your Designer Series garage.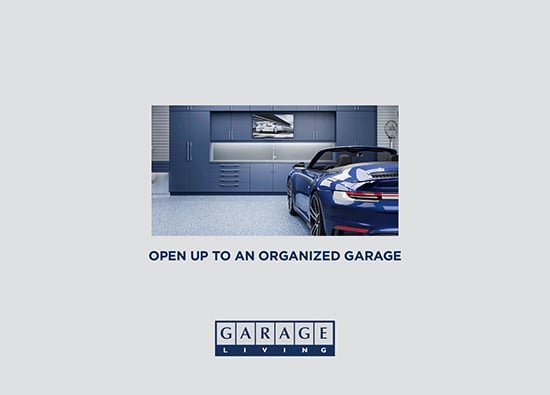 IDEA BOOK DOWNLOAD
Get inspired
with a complimentary 28 page idea book.