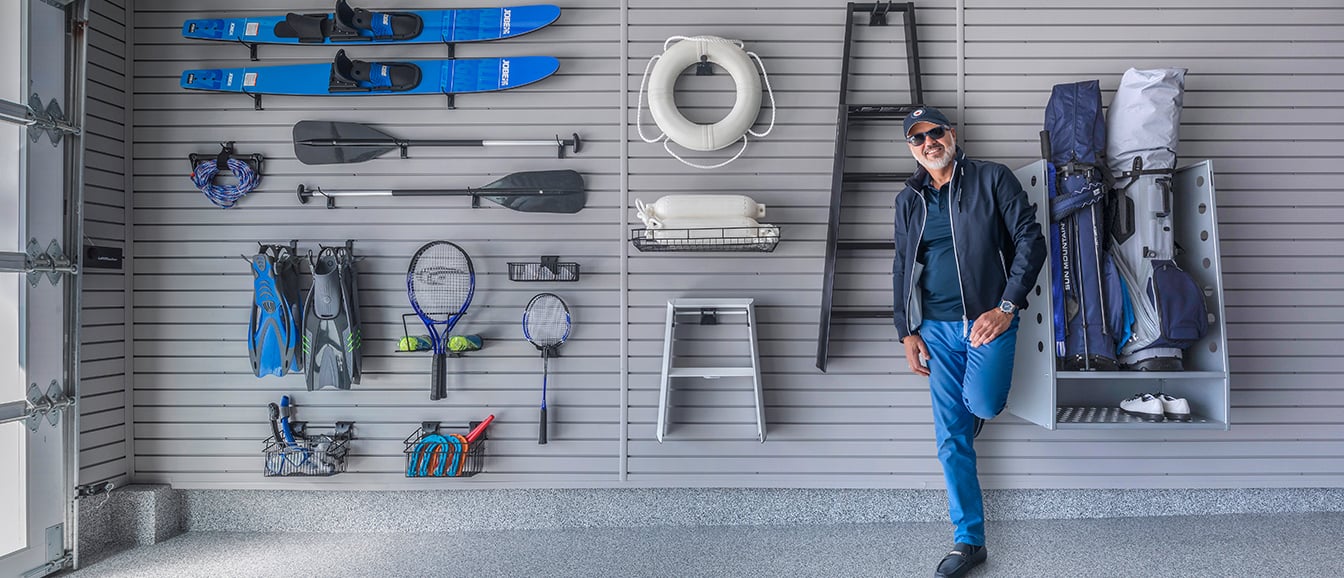 CUSTOMIZE YOUR GARAGE WALLS WITH SLATWALL PANELS
PVC slatwall panels are a great way to maximize the storage space in your garage. Our versatile slatwall system can be configured to organize tools, cleaning supplies, and sporting equipment – anything that needs to be put away can be stored on the wall.
FINISH AND PROTECTION FOR YOUR GARAGE WALLS
Slatwall panels are ideal for organization, but they also provide a finished look for your garage. The cellular foam PVC construction has a durable finish that protects your walls and they're easy to clean.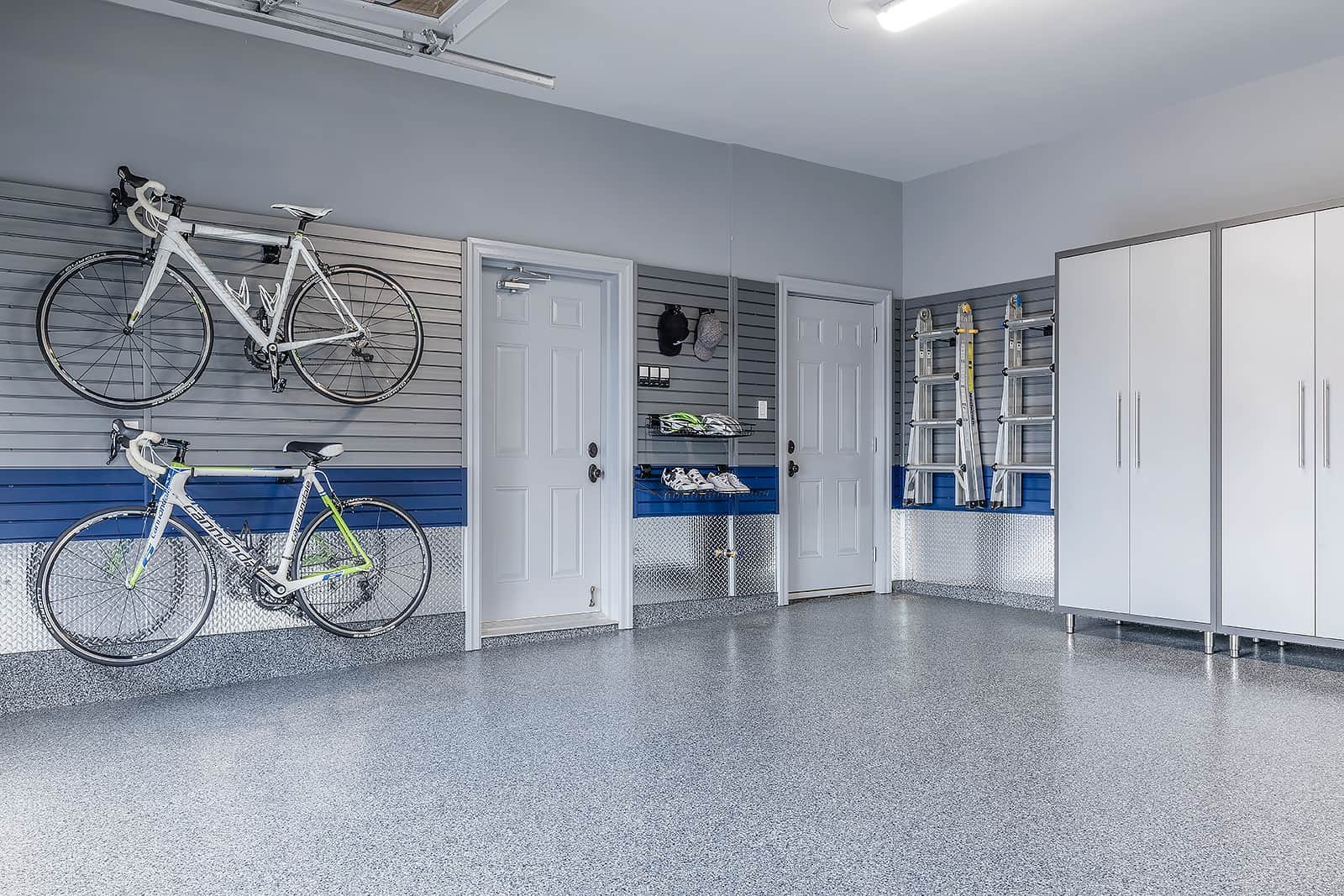 During installation, Garage Living will cut the slatwall panels to accommodate light switches, receptacles, conduit pipe, and any obstruction on the walls. Our installers also scribe and cut the panels to account for the slope of a garage floor or unevenness in the ceiling.
Finishing touches include color matched screws and trim for ends, corners, and any gaps between panels. The end result is a dramatic improvement over the average garage that typically has unfinished drywall.
Slatwall panel features:
8 colors to choose from
increase garage floor storage space
installs onto bare studs, unfinished/finished drywall, and concrete
industrial rigid cellular PVC construction
load capacity of 40 lbs/sq in, 300 lbs/panel
over 40 accessories available

(hooks, shelves, brackets, and bins)
panel sizes are 96"W x 12"H x 5/8"D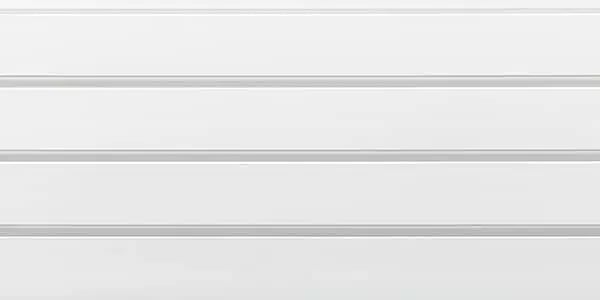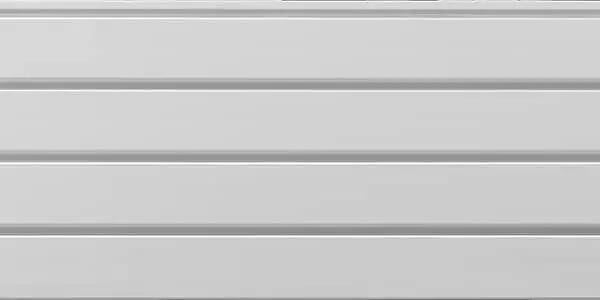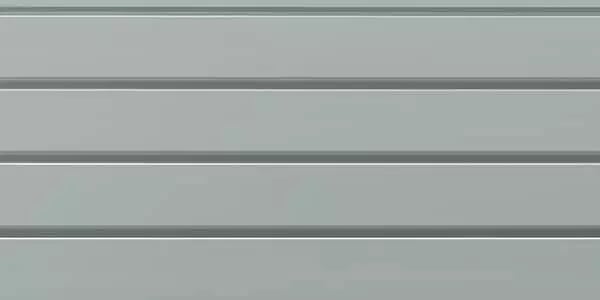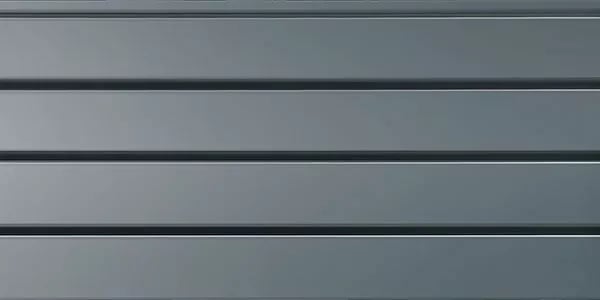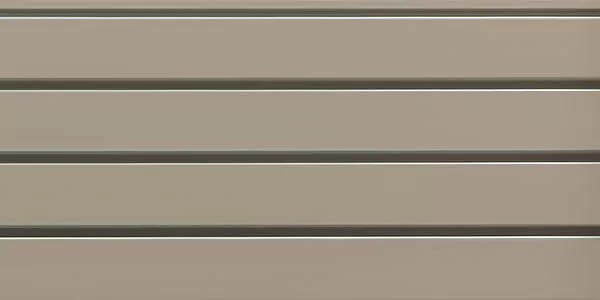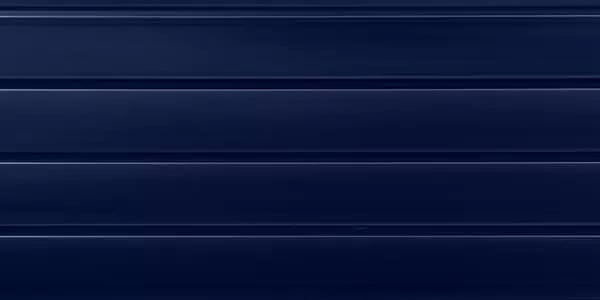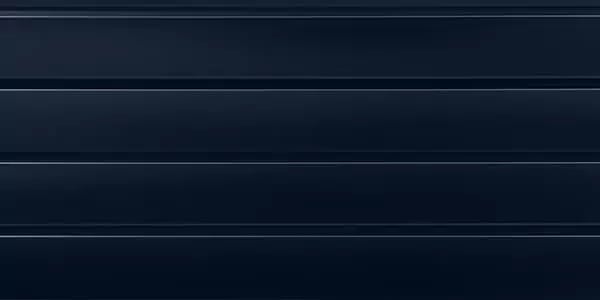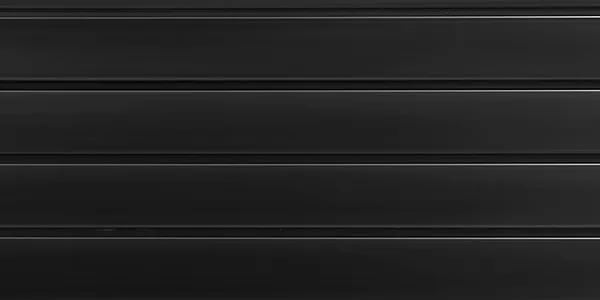 Visit your Garage Living showroom for material samples as print and/or digital display colors may vary.
COMPLIMENTARY DESIGN CONSULTATION
Let's talk about your garage remodel project.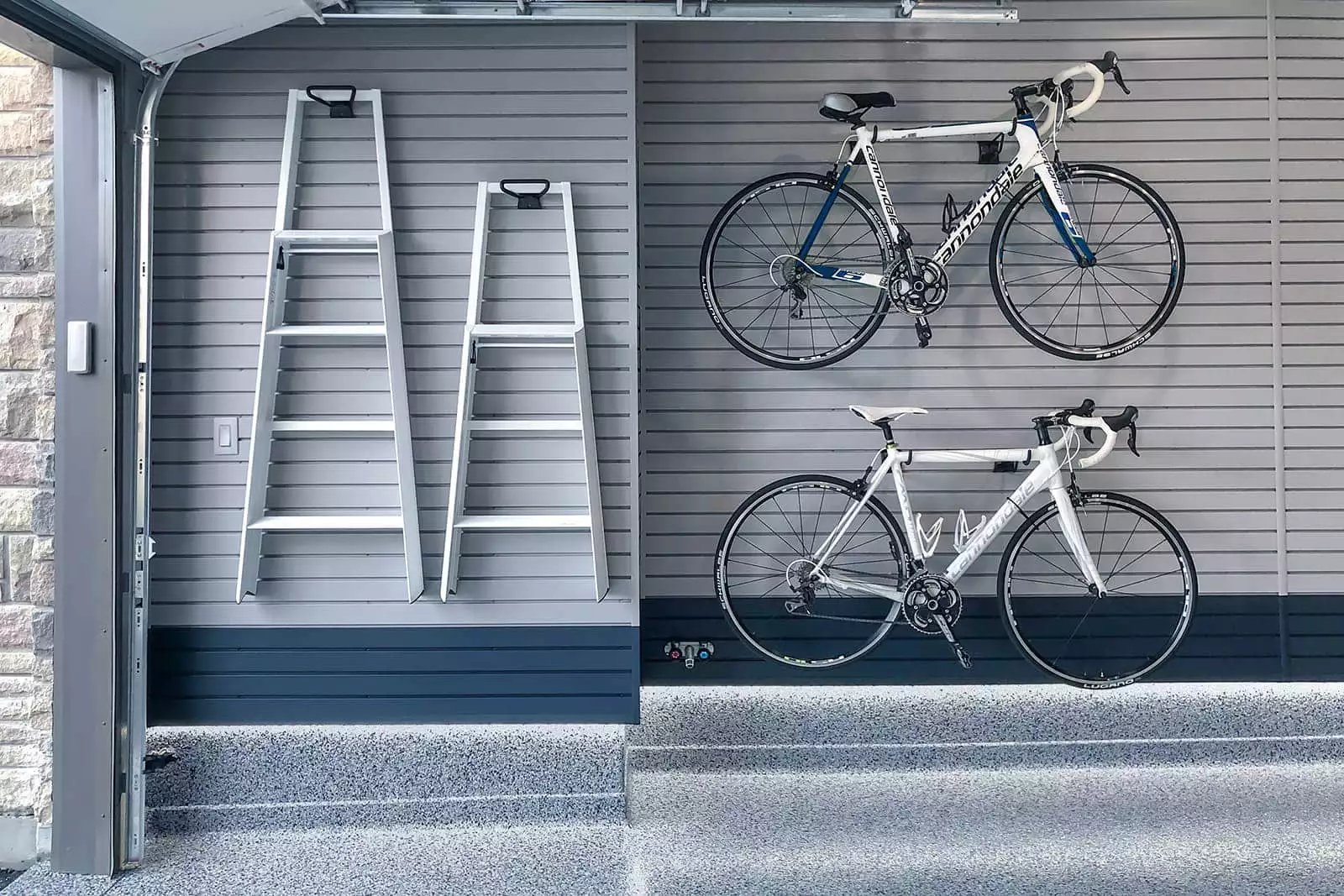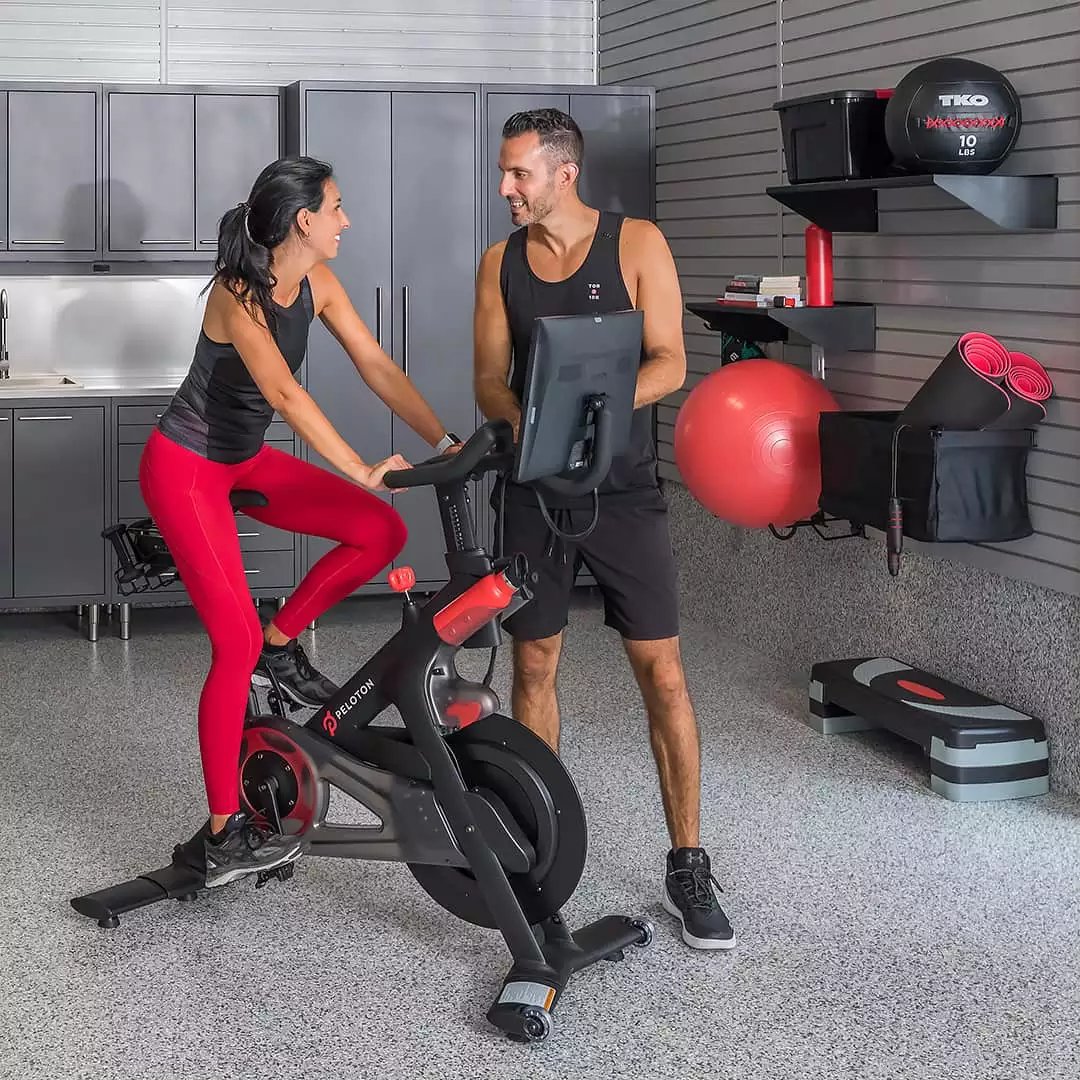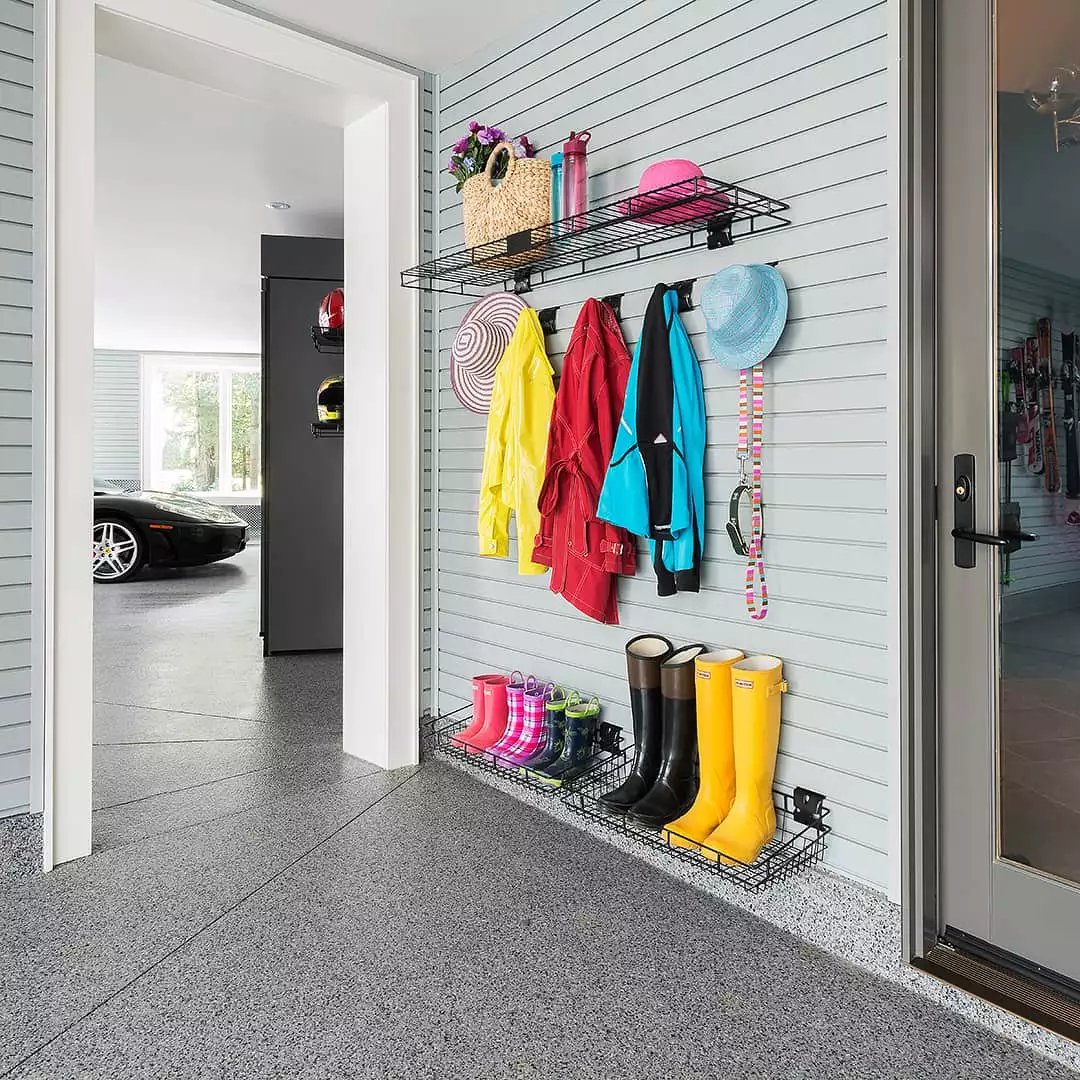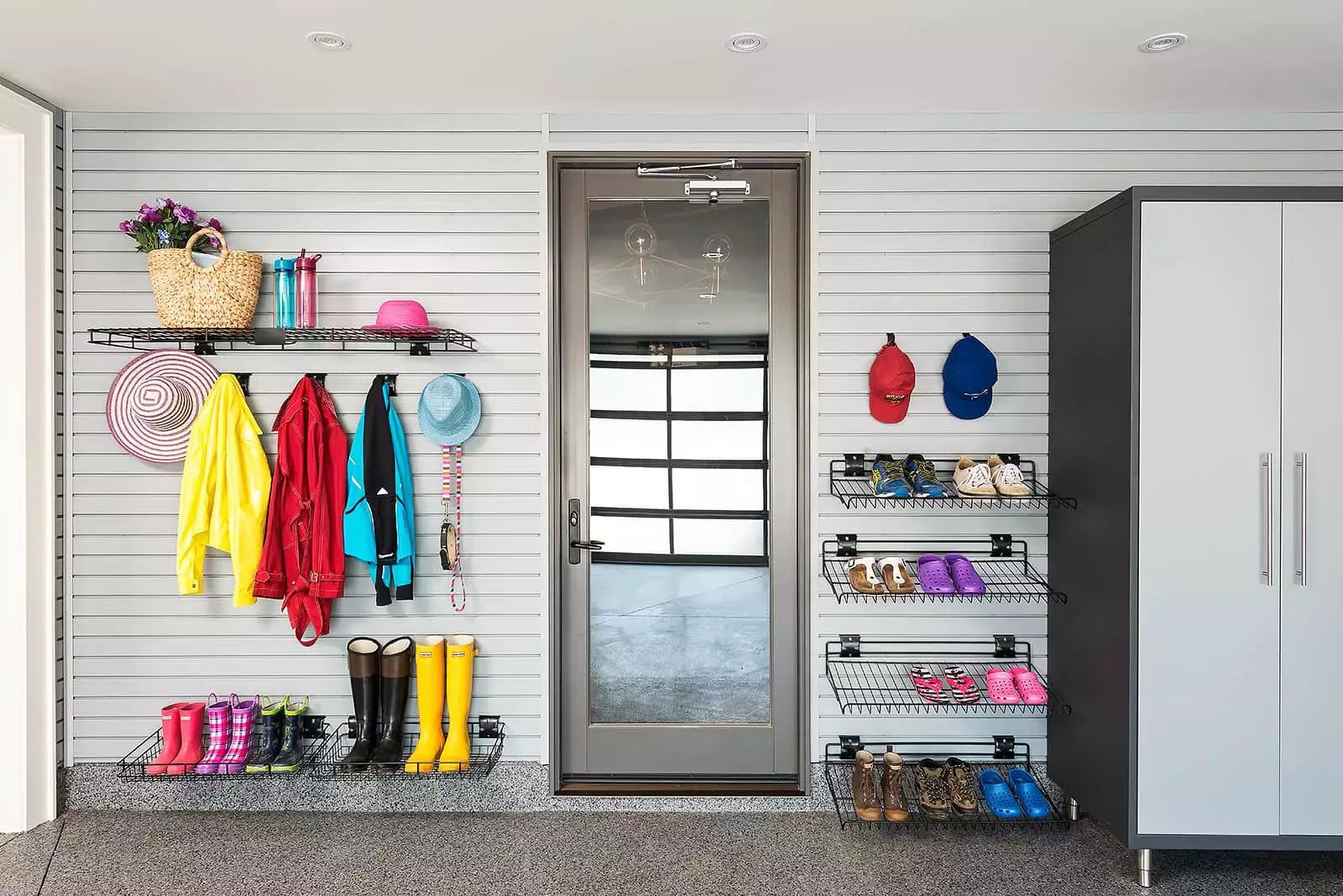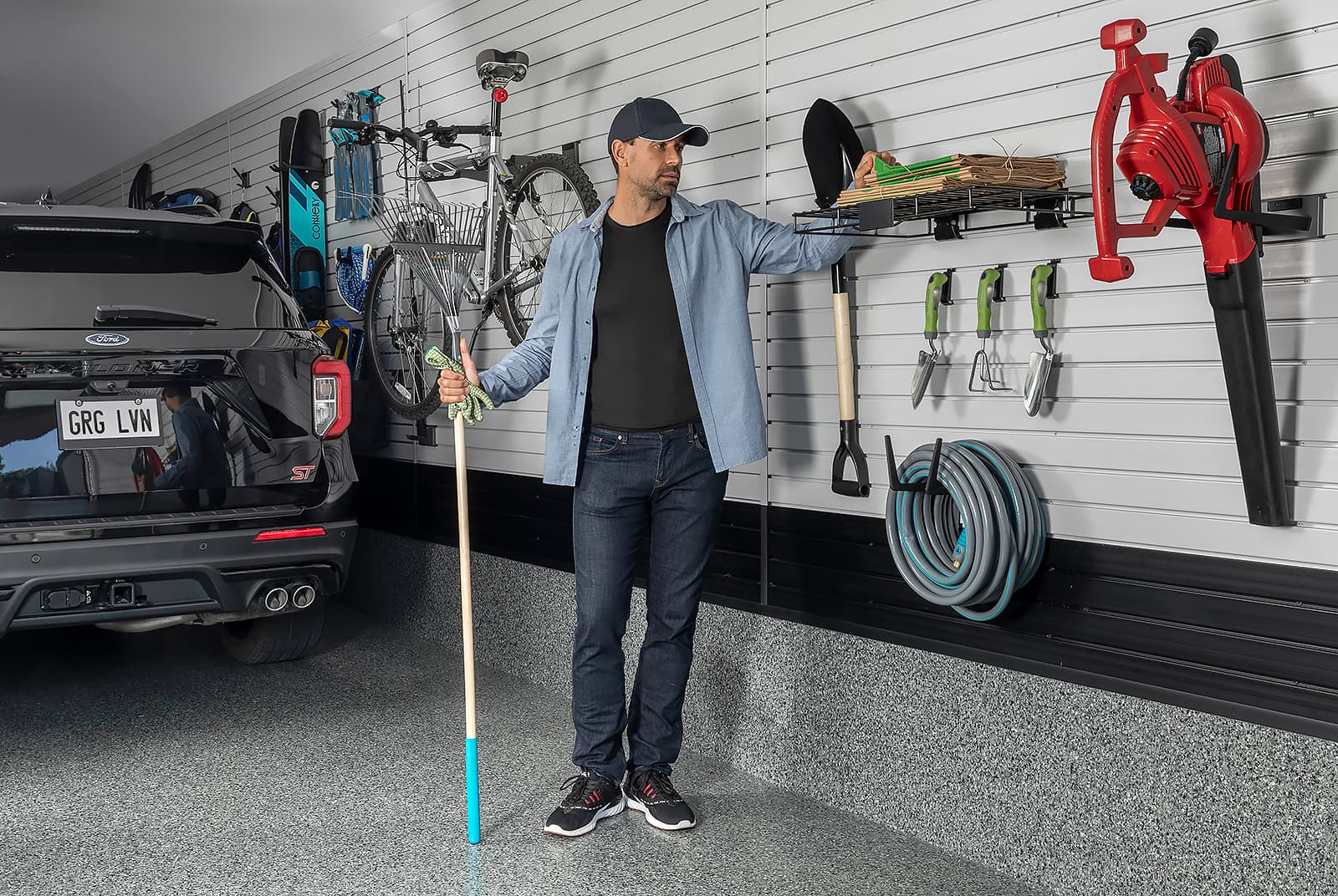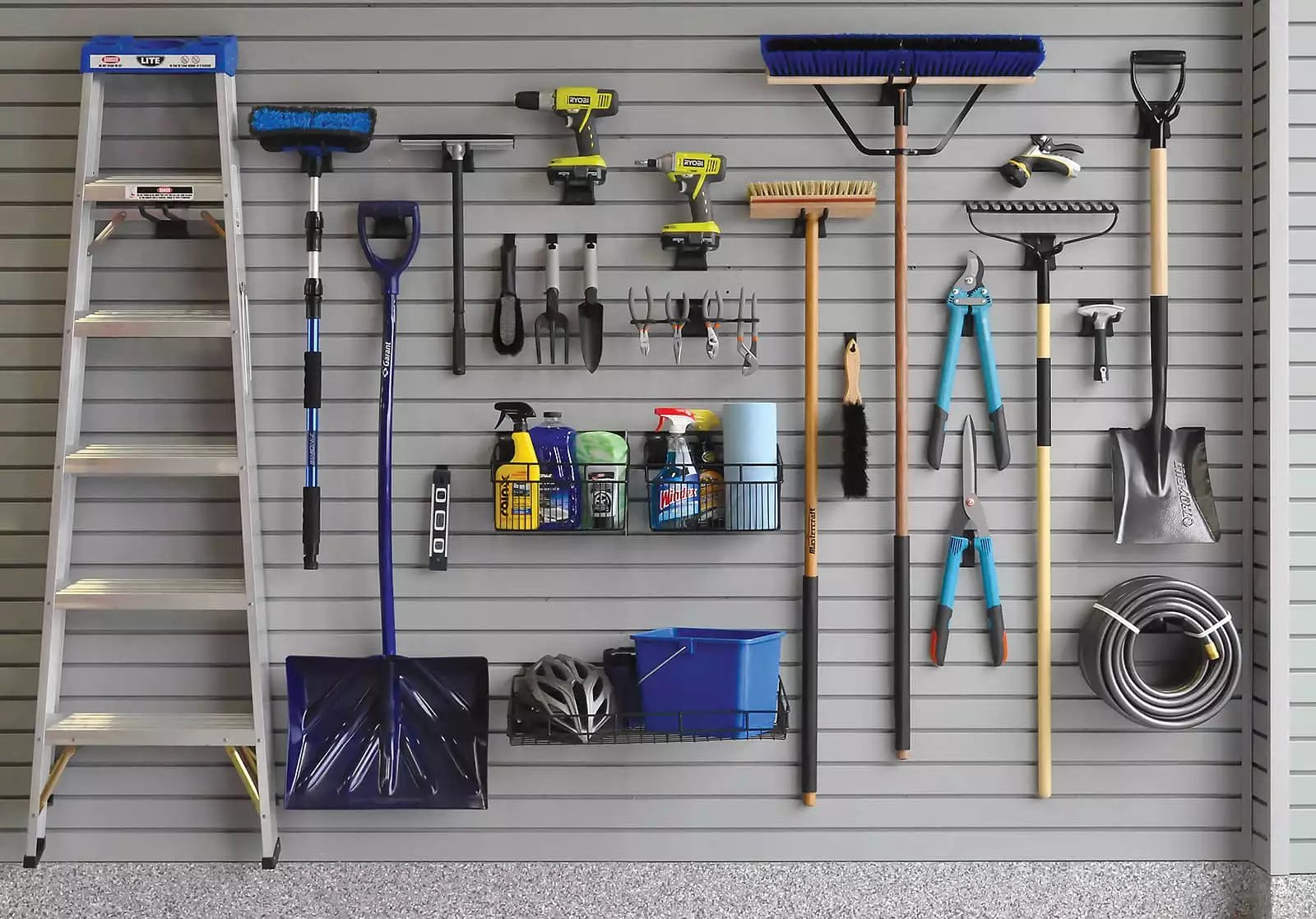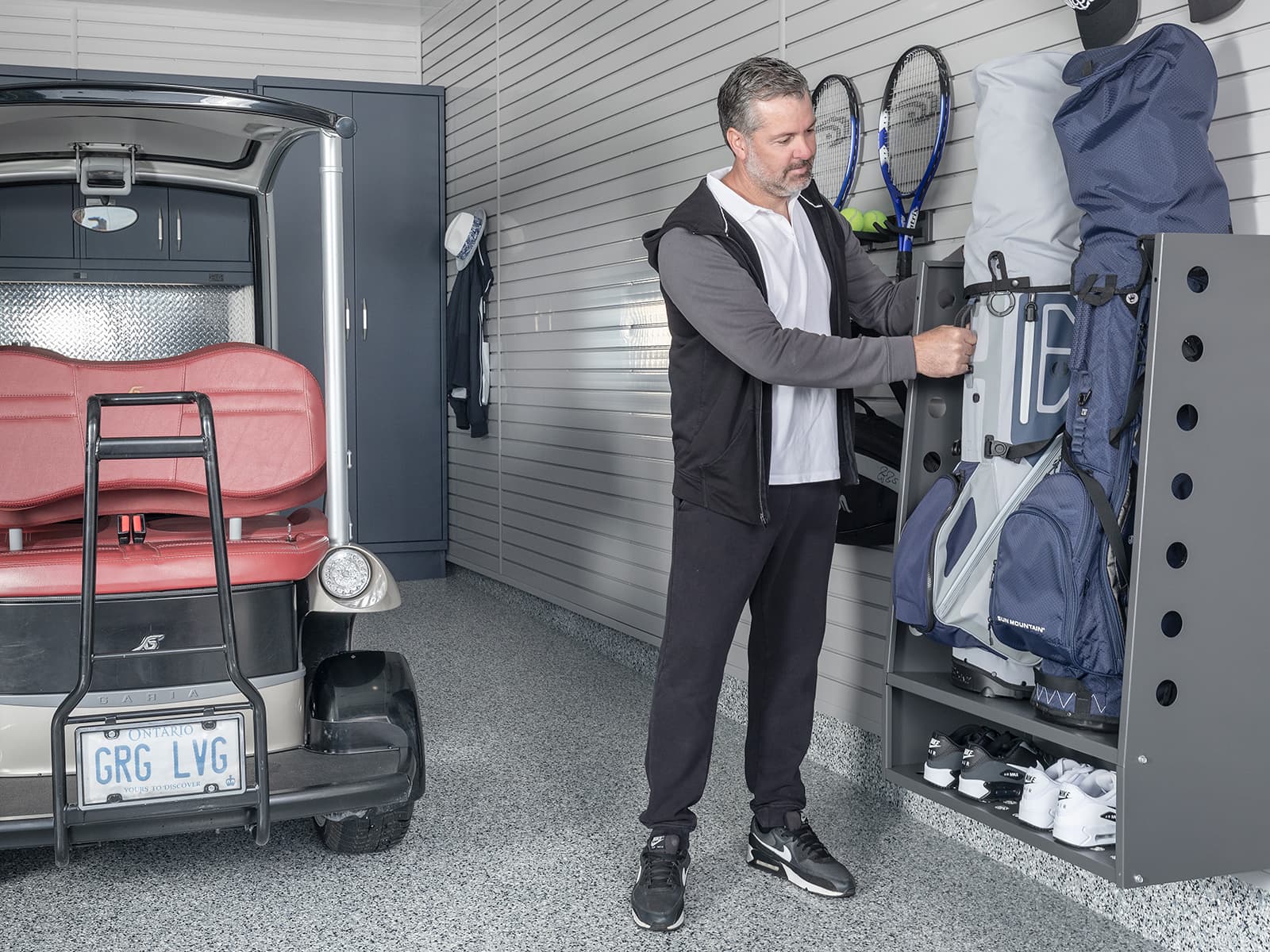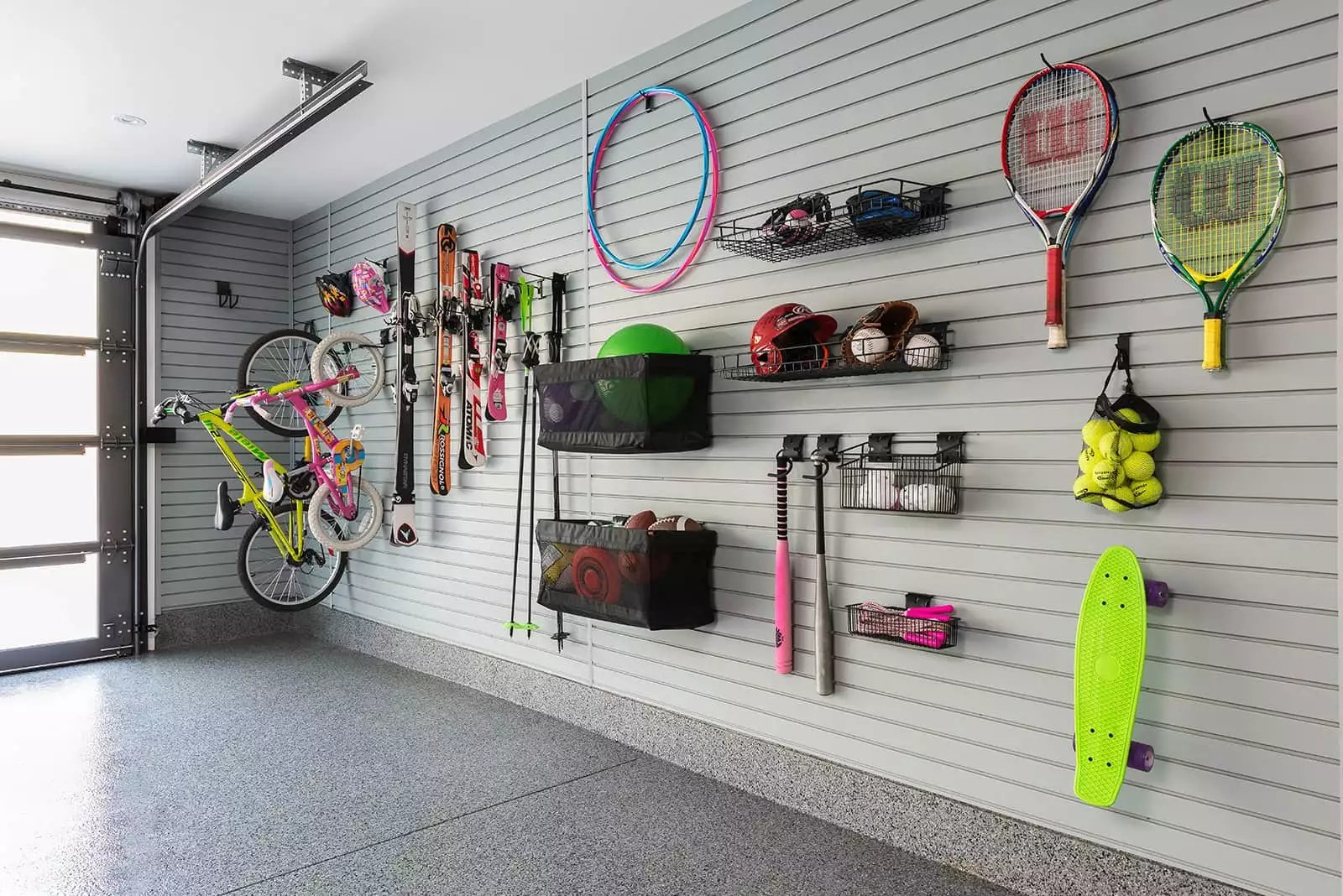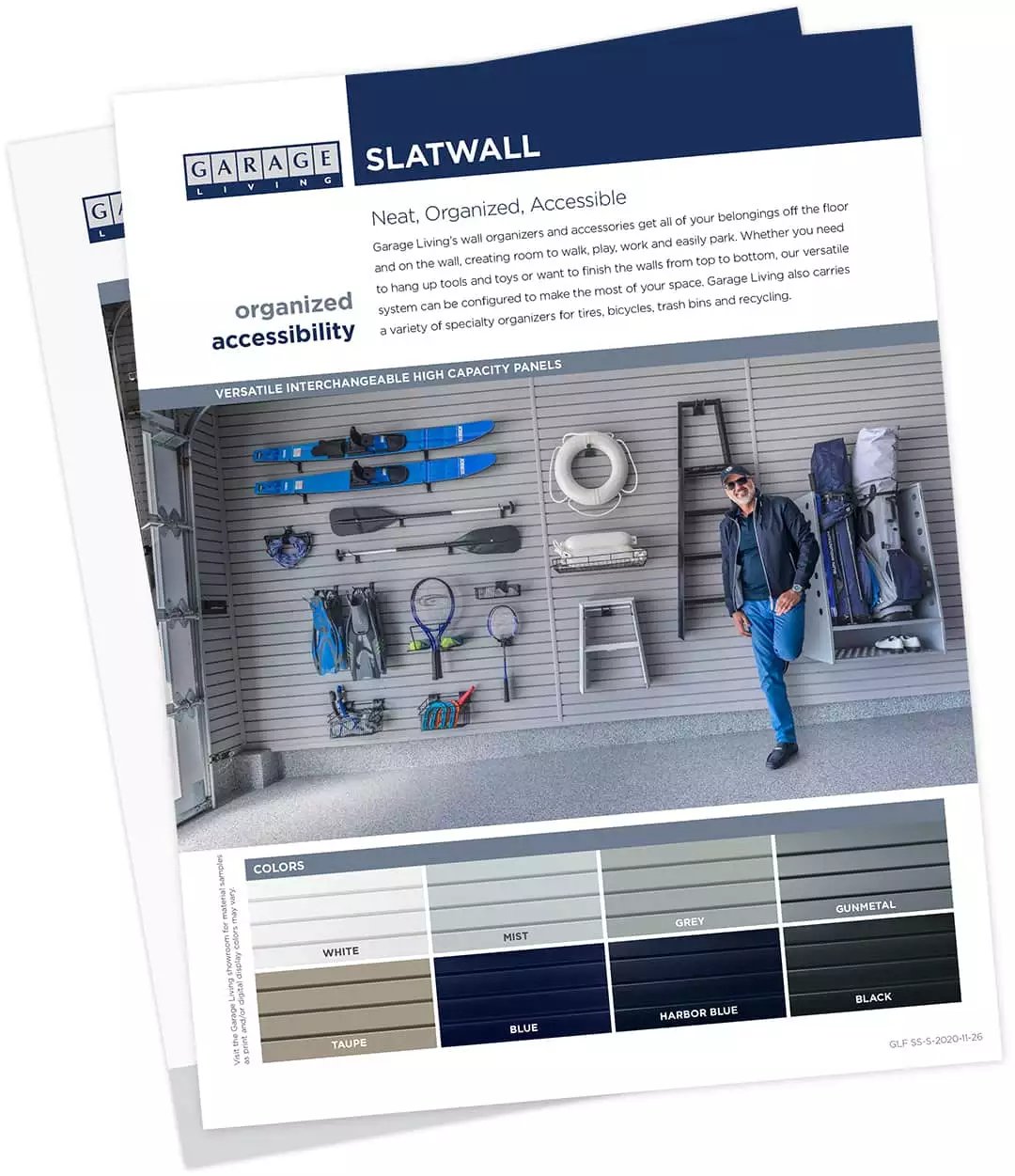 SLATWALL BROCHURE
Download a copy of our slatwall panels brochure.
COMPLIMENTARY DESIGN CONSULTATION
Let's talk about your garage remodel project.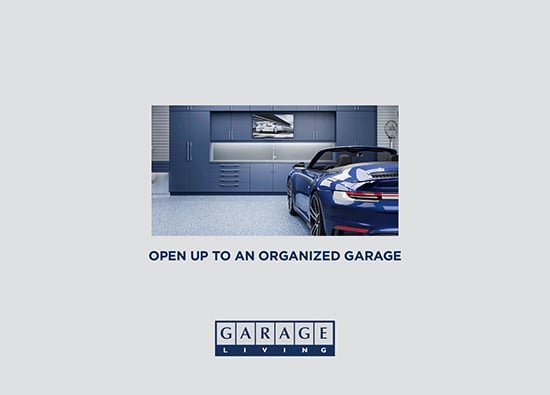 IDEA BOOK DOWNLOAD
Get inspired with a complimentary 28 page idea book.