EXCLUSIVE GARAGE SLATWALL ACCESSORIES
LINEA is a collection of professionally designed garage slatwall accessories. Crafted with a modern approach, the line provides a stylish and sleek custom storage solution for your lifestyle.
INNOVATIVE
Premium storage system that simplifies the process of organizing your garage.
ORGANIZED
Designed for flexibility, optimal organization, and maximizing wall storage space.
SLEEK
Stunning granite color complementing all Garage Living slatwall colors.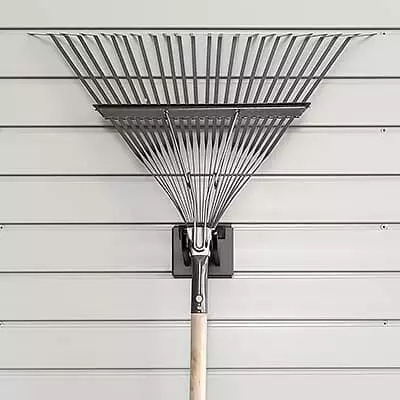 LINEA 4" Double Hook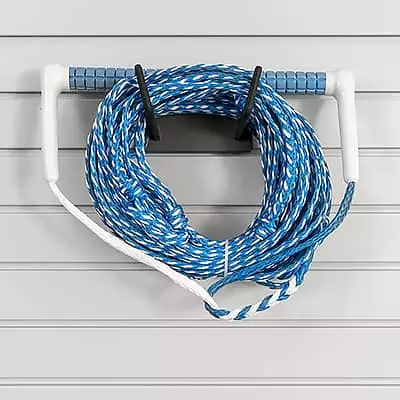 LINEA 5" Utility Hook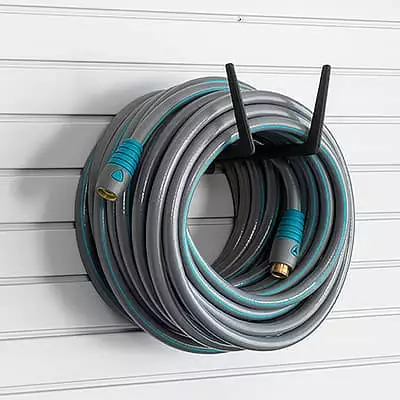 LINEA 10" Utility Hook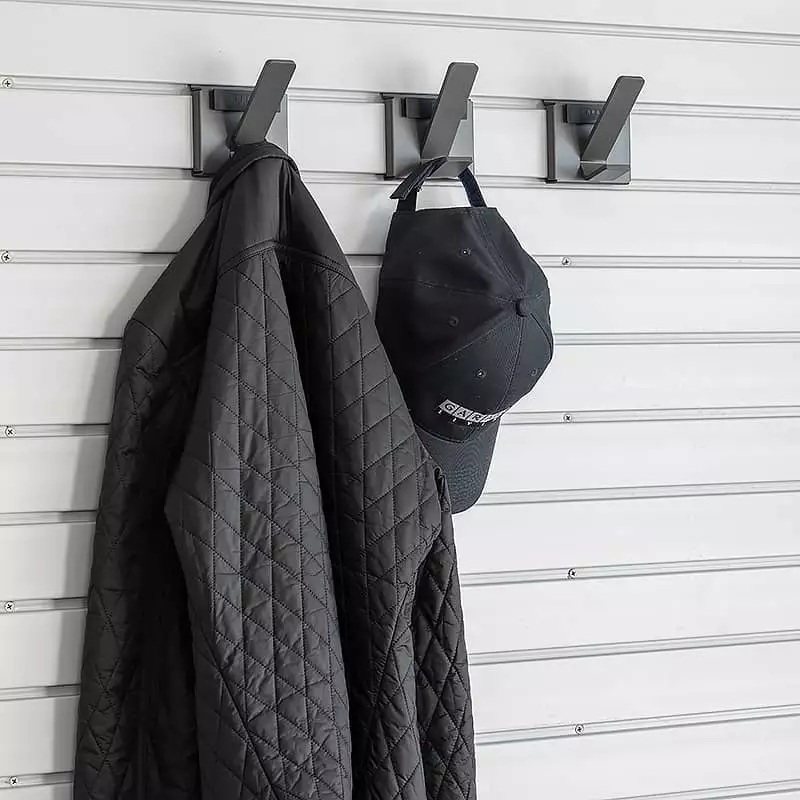 LINEA Coat Hook
LINEA Picture Frame Hook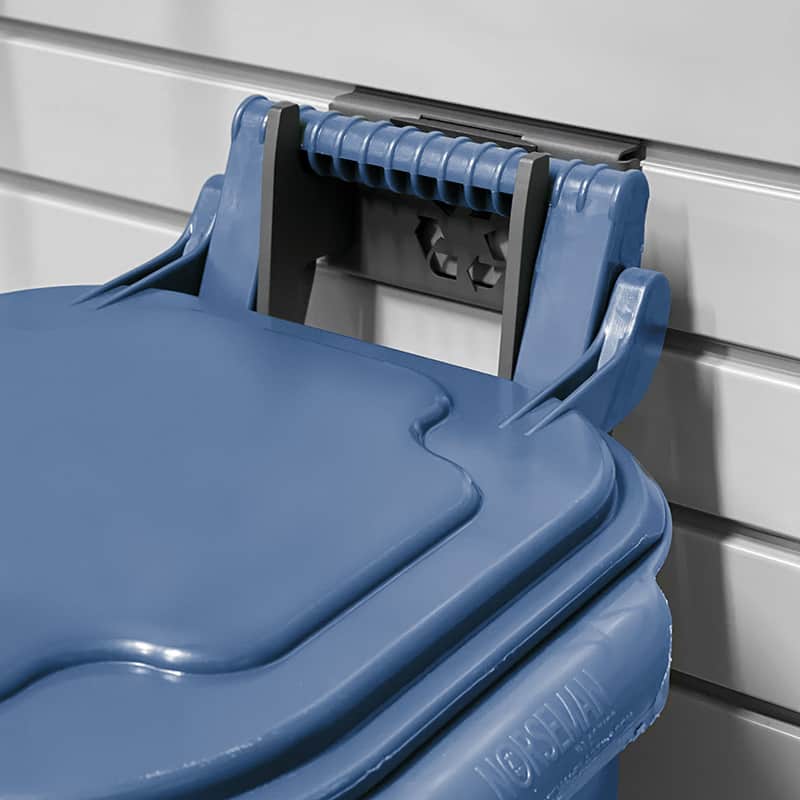 LINEA Recycling Bin Hook
HOLDERS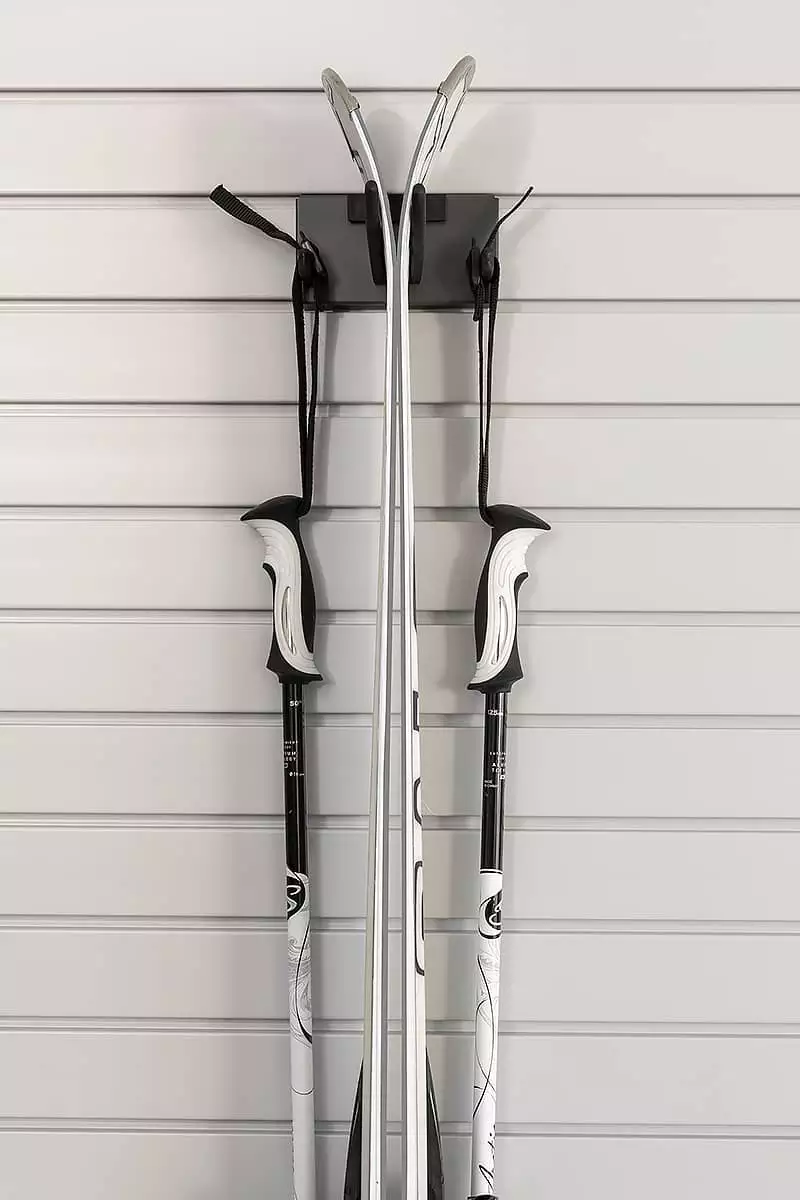 LINEA Ski Holder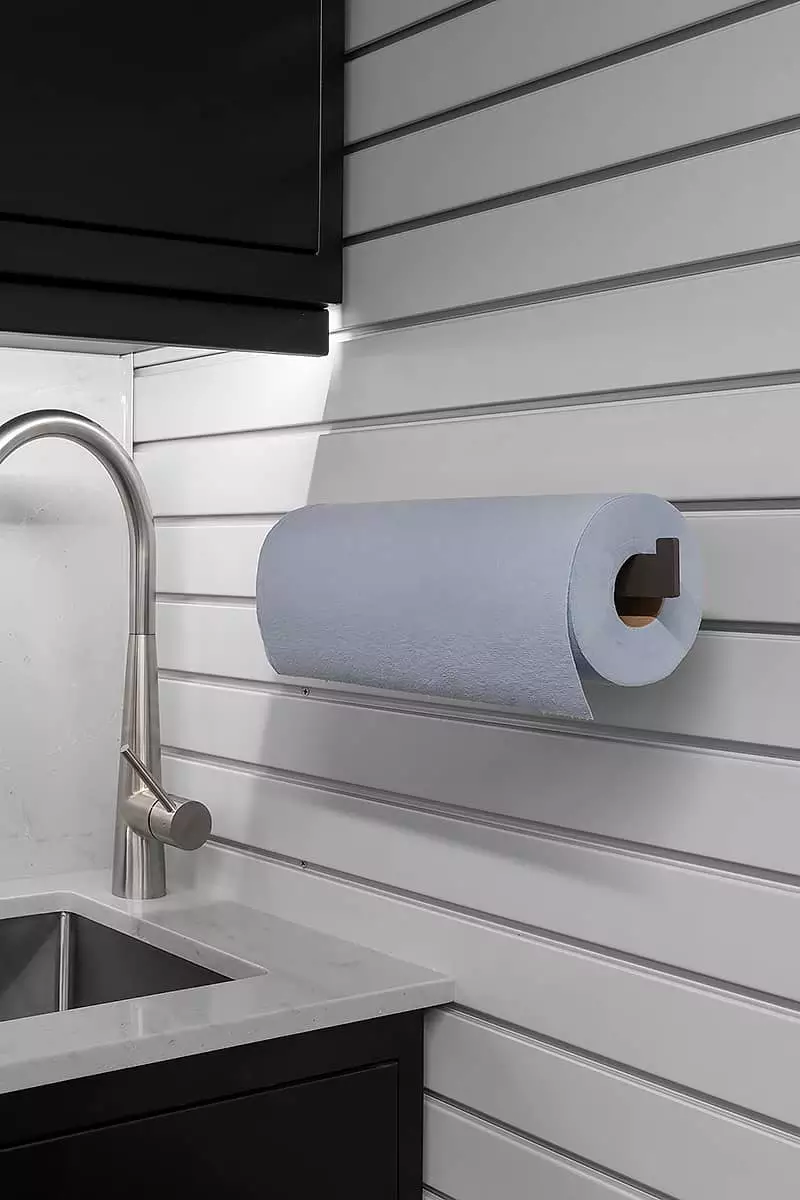 LINEA Paper Towel Holder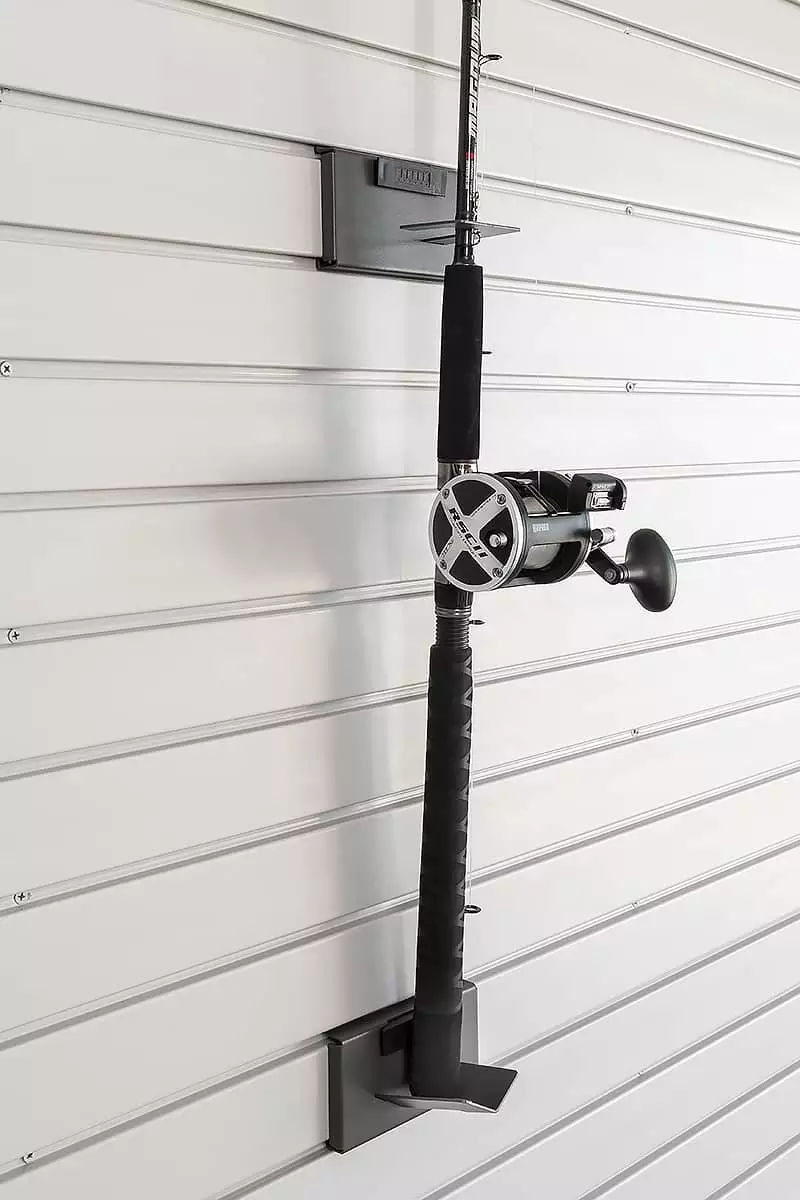 LINEA Fishing Rod Holder
Locking System
Fast and easy locking of slatwall accessories to prevent shifting and sliding.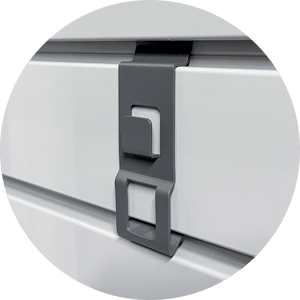 Material and Finish
Durable metal with a powder-coated finish in grey granite.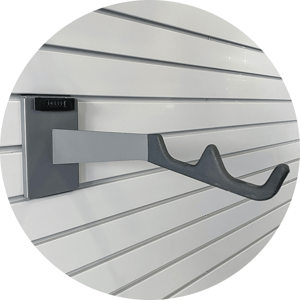 Added Protection
A strong rubber coating provides extra grip and protection for stored items.
Garage Living is constantly adding new and innovative accessories to the product lineup.
LINEA products are compatible with all Garage Living slatwall accessories.