EXCLUSIVE GARAGE SLATWALL ACCESSORIES
LINEA is a collection of professionally designed garage slatwall accessories. Crafted with a modern approach, the line provides a stylish and sleek custom storage solution for your lifestyle.
INNOVATIVE
Premium storage system that simplifies the process of organizing your garage.
ORGANIZED
Designed for flexibility, optimal organization, and maximizing wall storage space.
SLEEK
Stunning granite color complementing all Garage Living slatwall colors.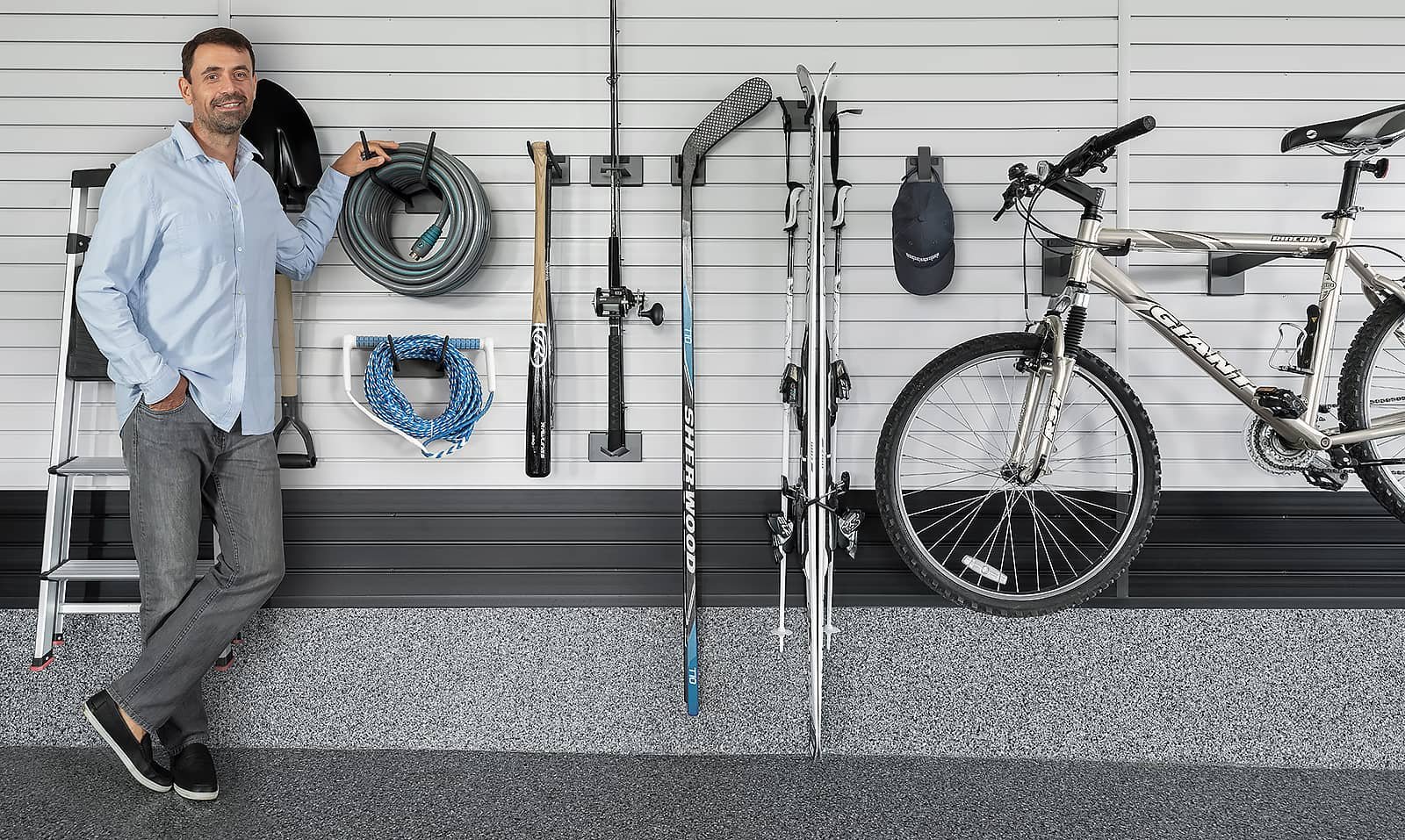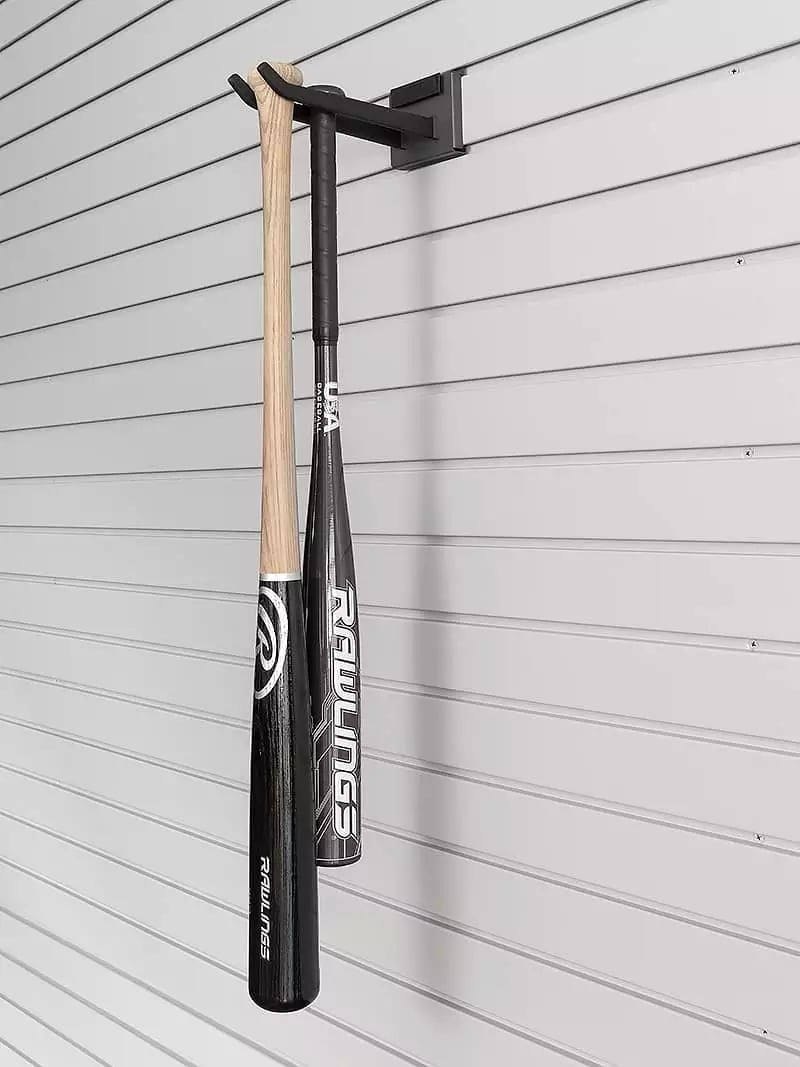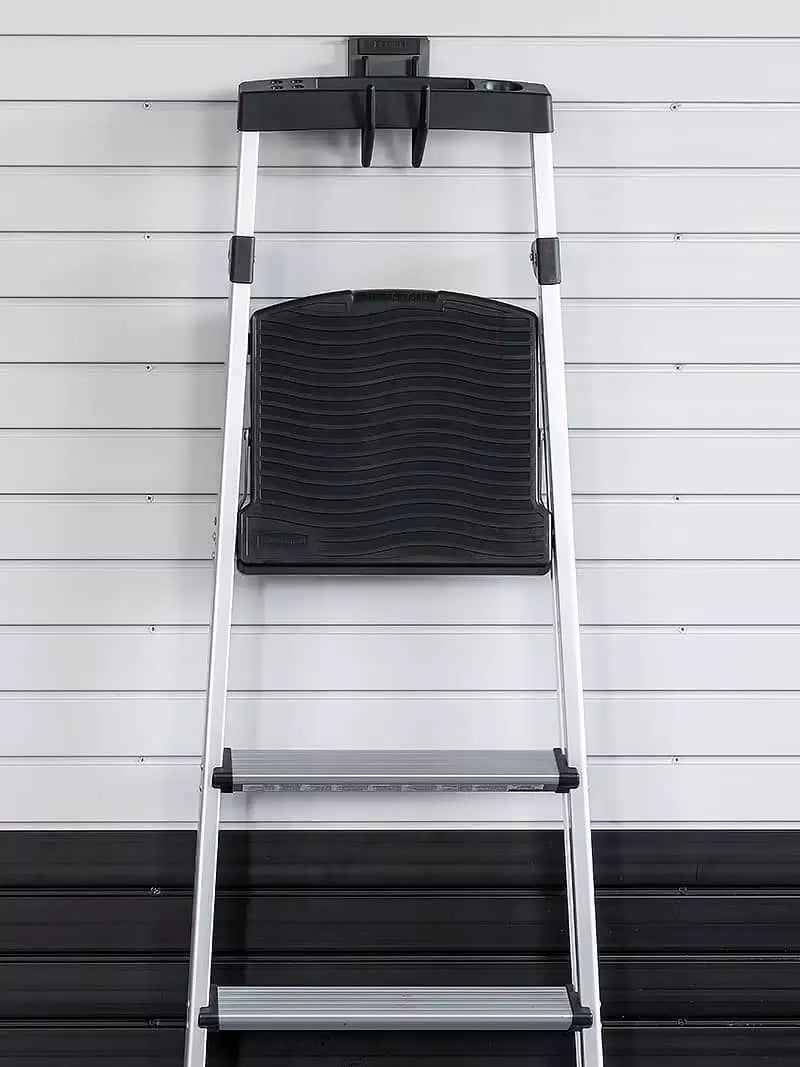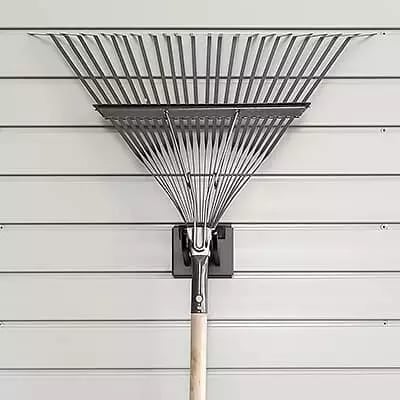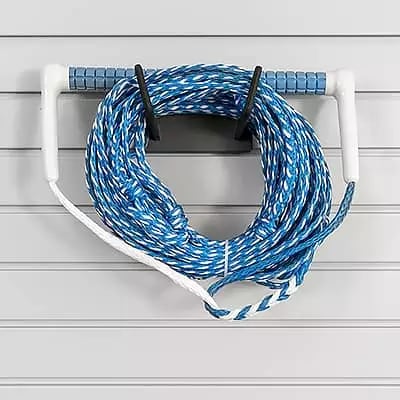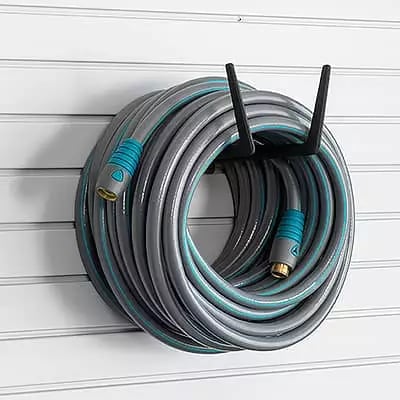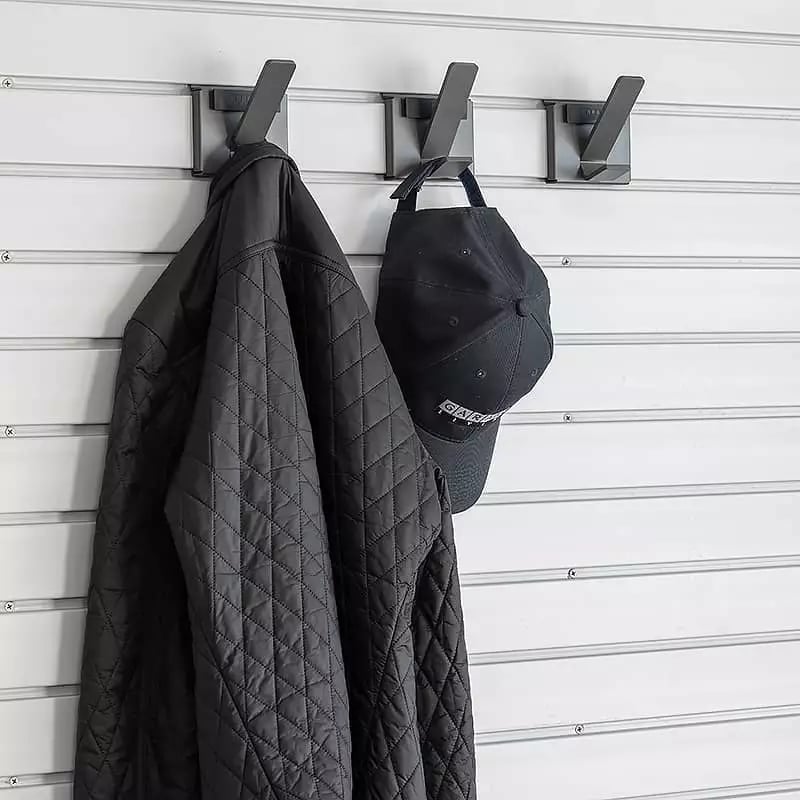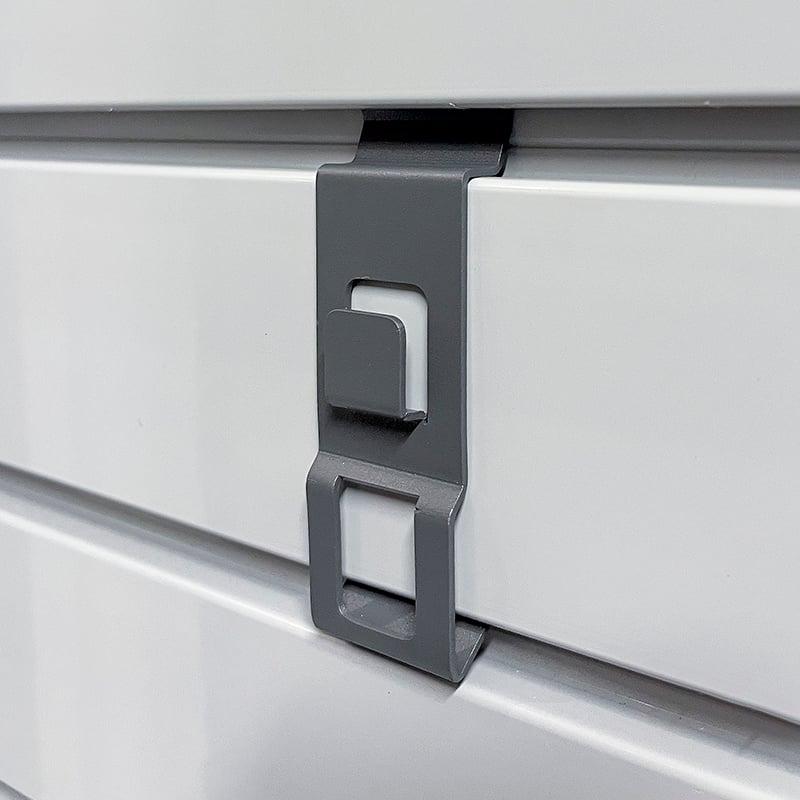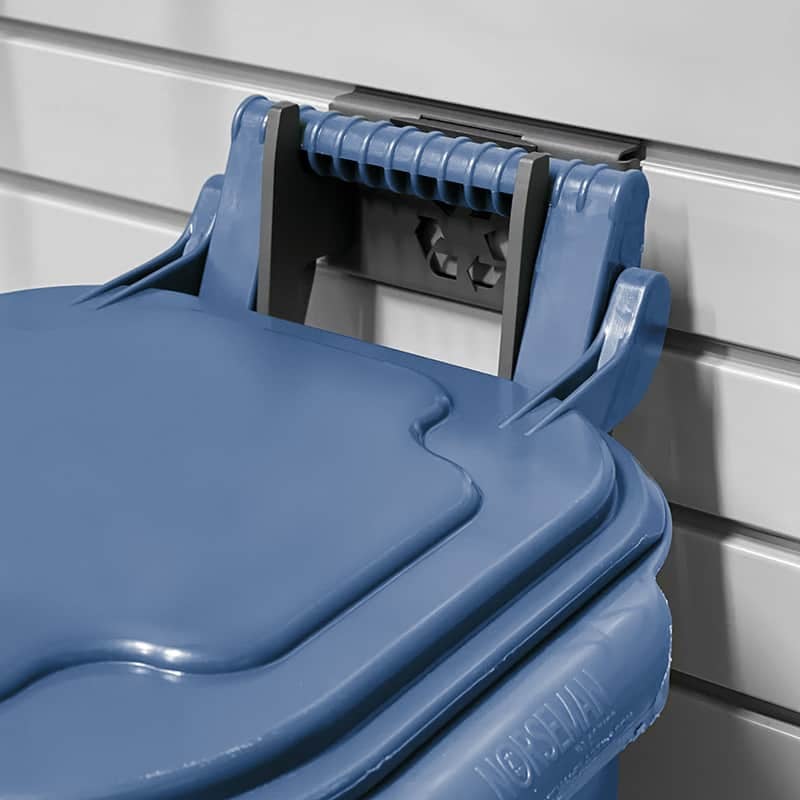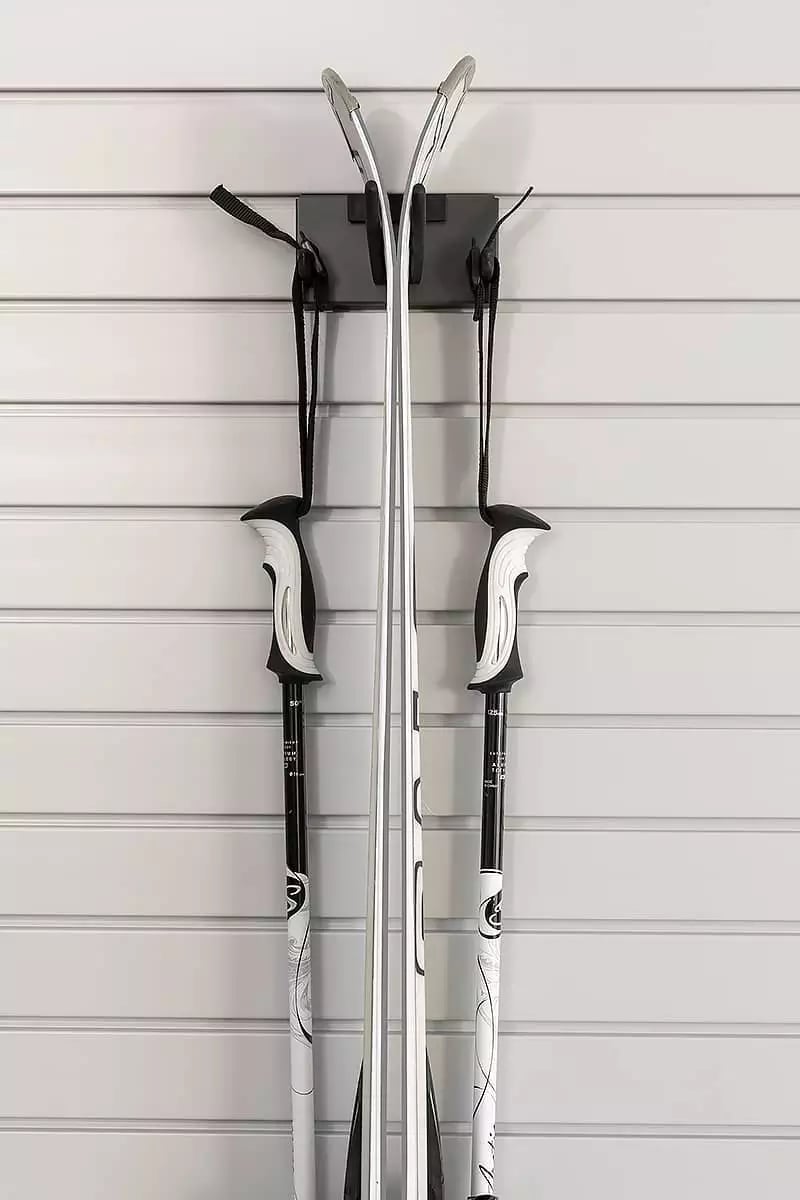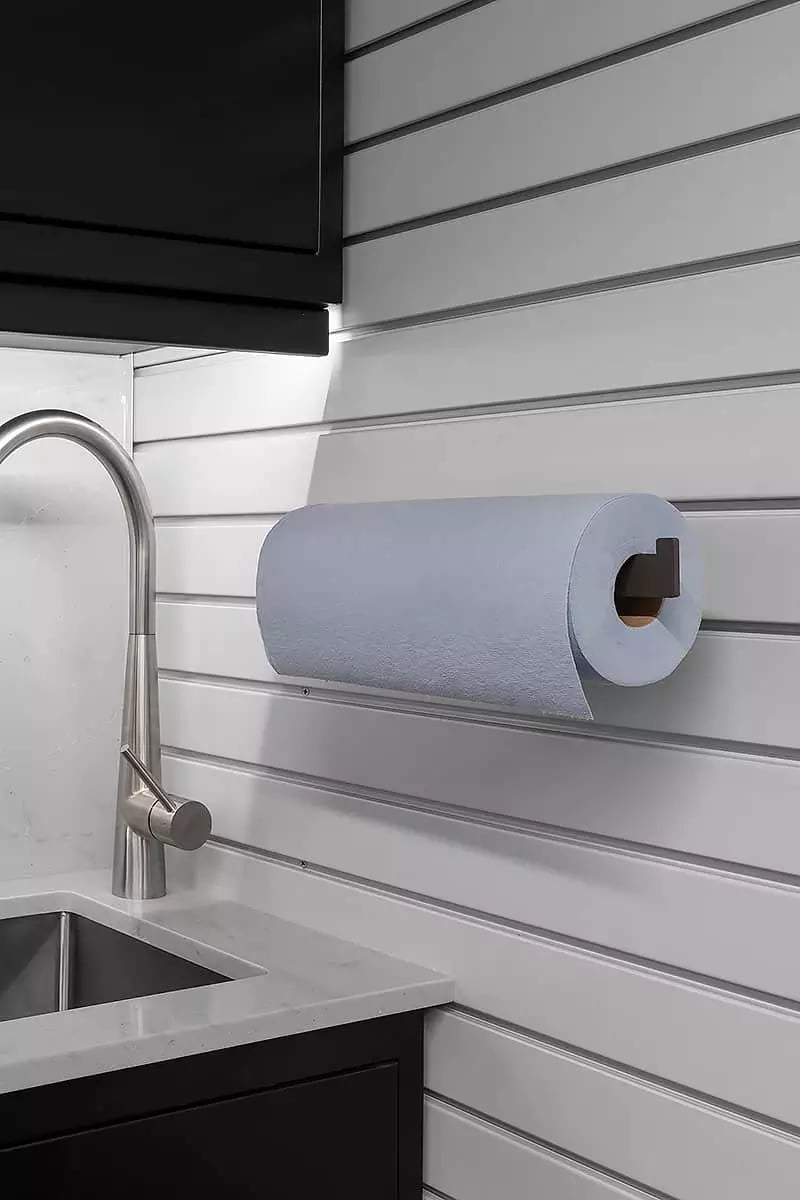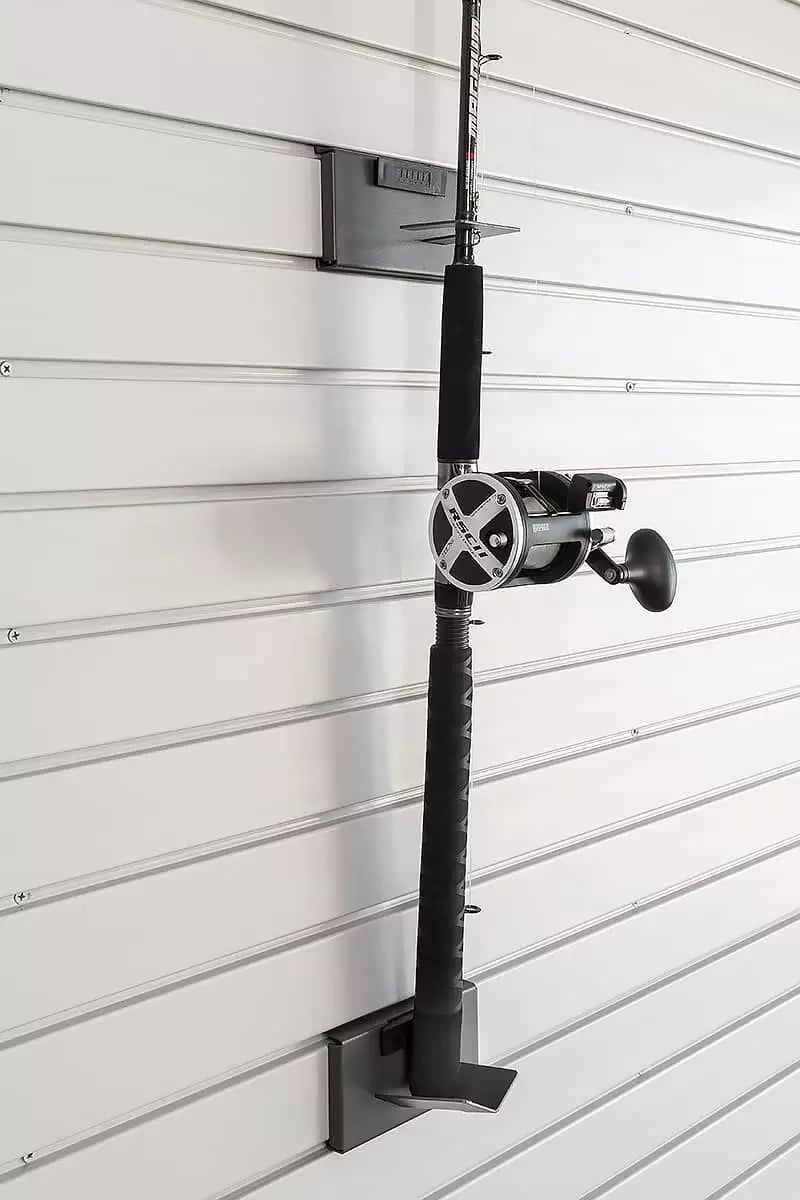 BRACKETS, BASKETS, RACKS, SHELVES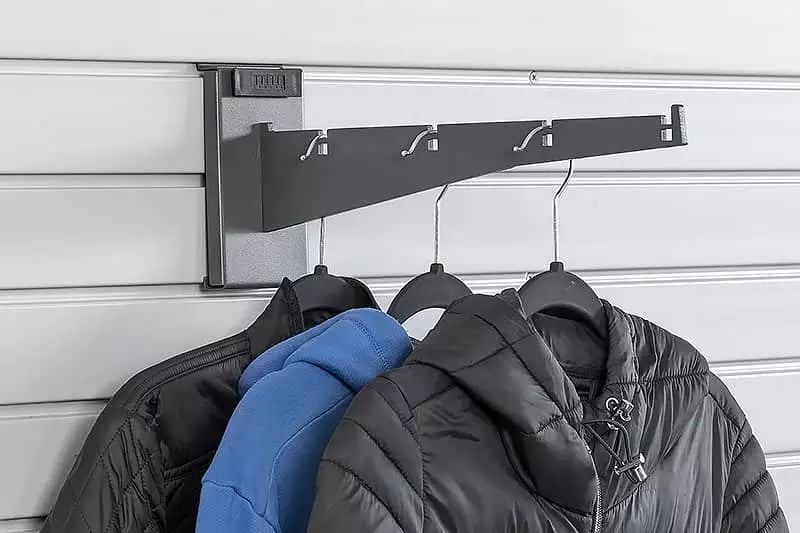 LINEA Versatile Shelf Bracket
Each bracket accommodates three or more hangers. Use a pair of brackets to create a shelf.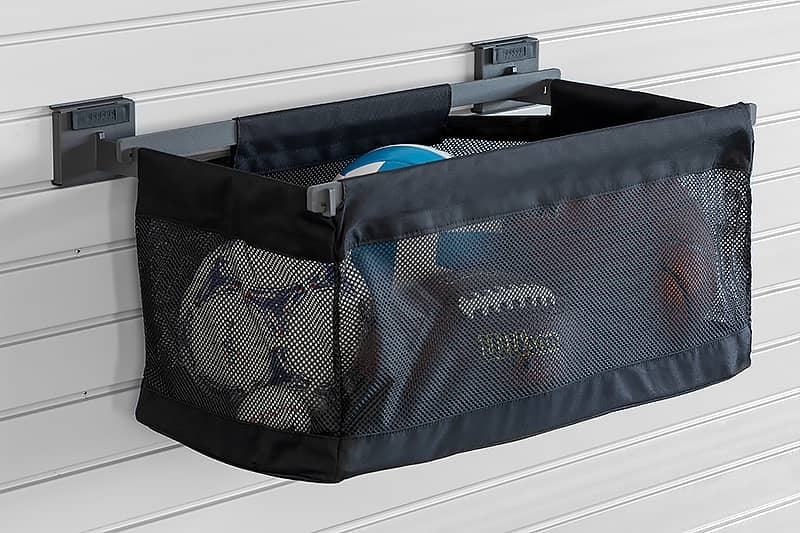 LINEA Deep Mesh Basket
Ventilated basket great for storing items such as toys, sports equipment, boots, shoes, and more.

LINEA Universal Bike Rack
Securely holds all bicycle frame sizes from child to adult, and styles from racing to mountain bikes.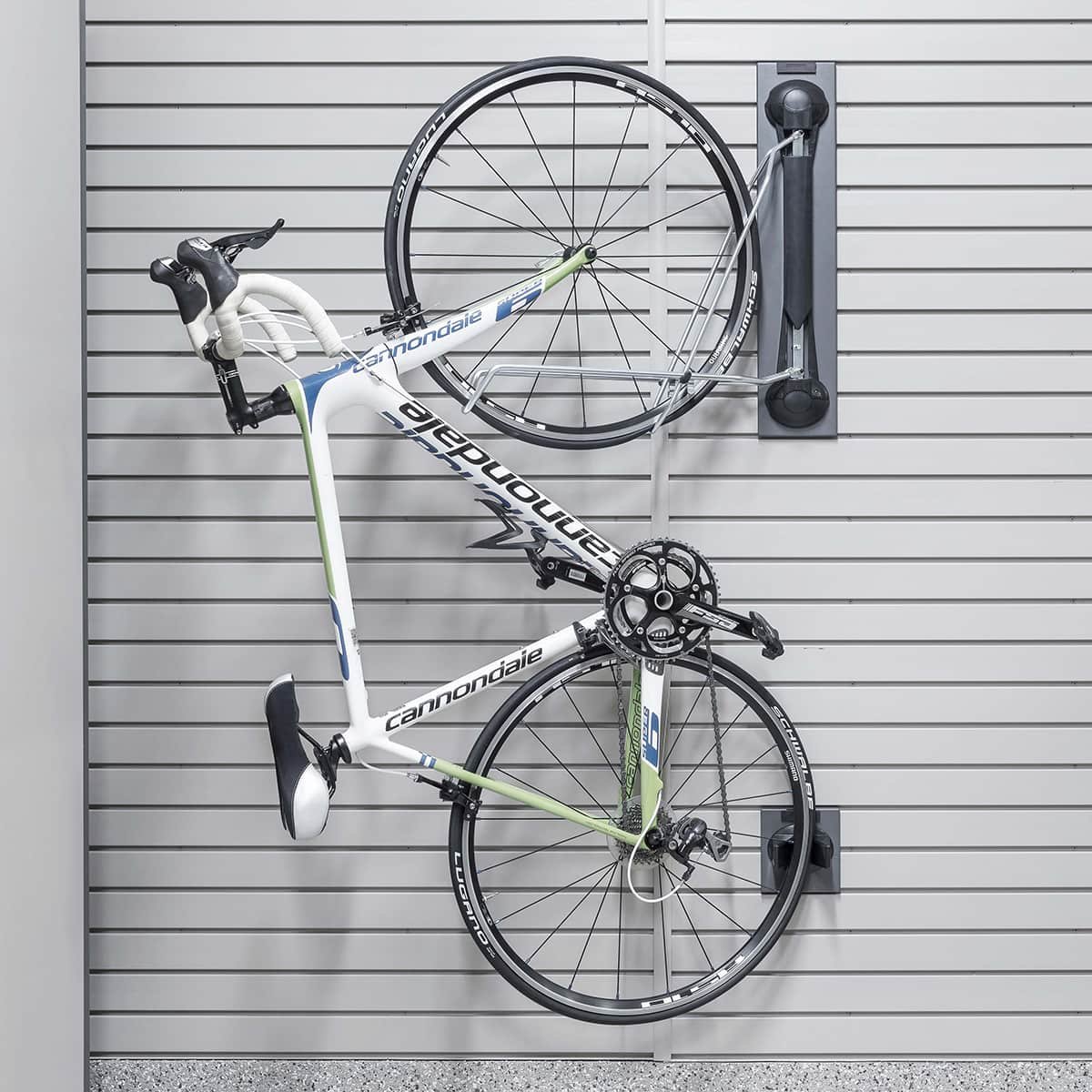 LINEA Vertical Bike Bracket
A two-part adapter to secure LINEA vertical bicycle storage racks to Garage Living slatwall. Each rack hangs one bike from the front wheel, off the wall, while supporting the back wheel in alignment. Works with the following racks: ClassicBike, FatBike, FenderBike, and MountainBike.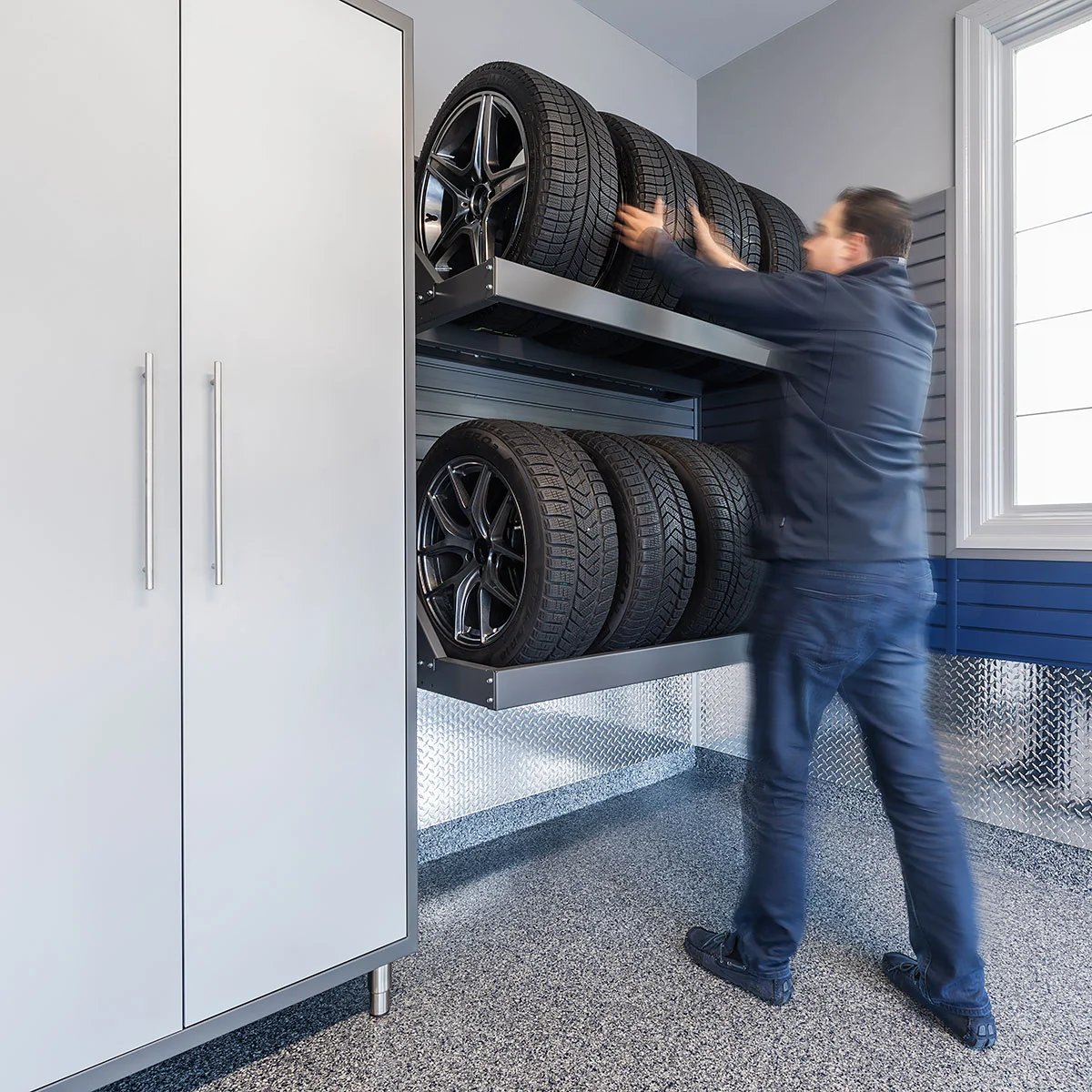 LINEA Wall Mounted Tire Rack
The heavy-duty wall-mounted tire racks are great for organizing your seasonal and spare tires. Available in 46" and 52" widths.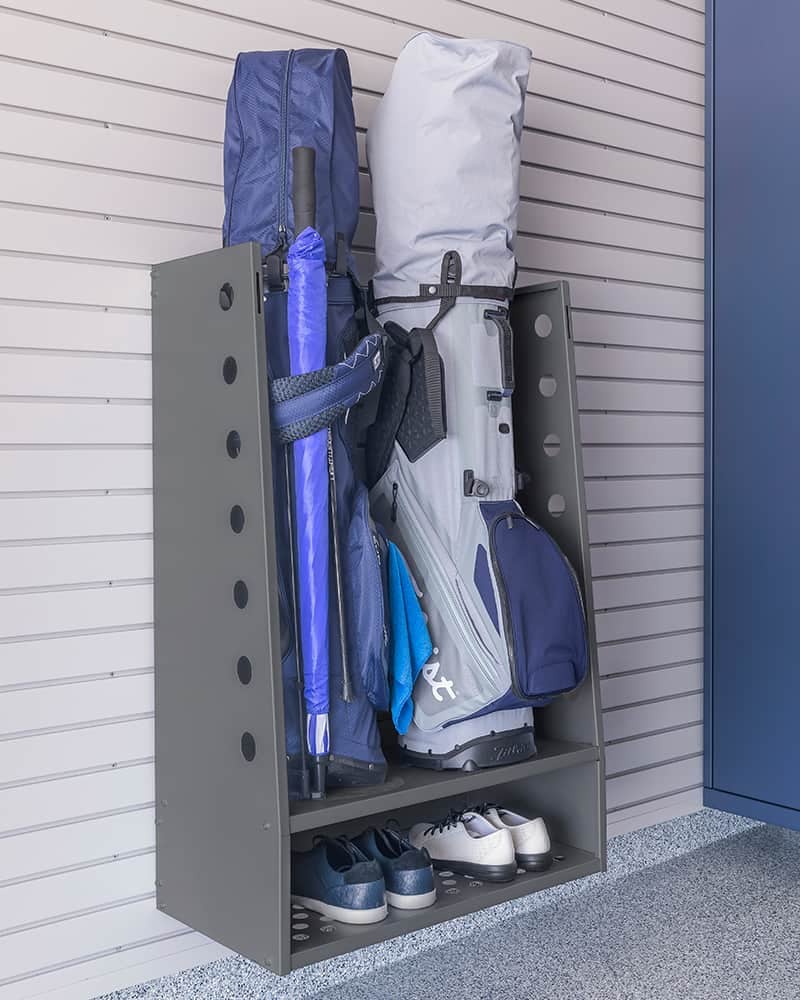 LINEA Golf Caddy With Shoe Shelf
Holds one or two golf bags on the top shelf, and shoes on a ventilated shelf beneath. Mounts on our slatwall system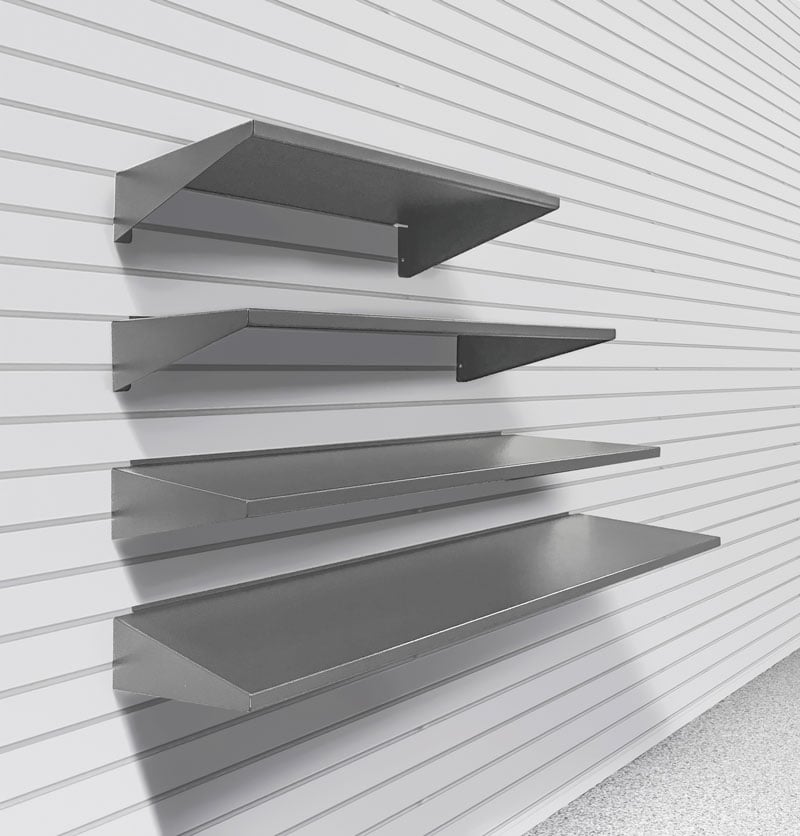 LINEA Solid Shelf
Available in 23", 30", 36", and 46" widths.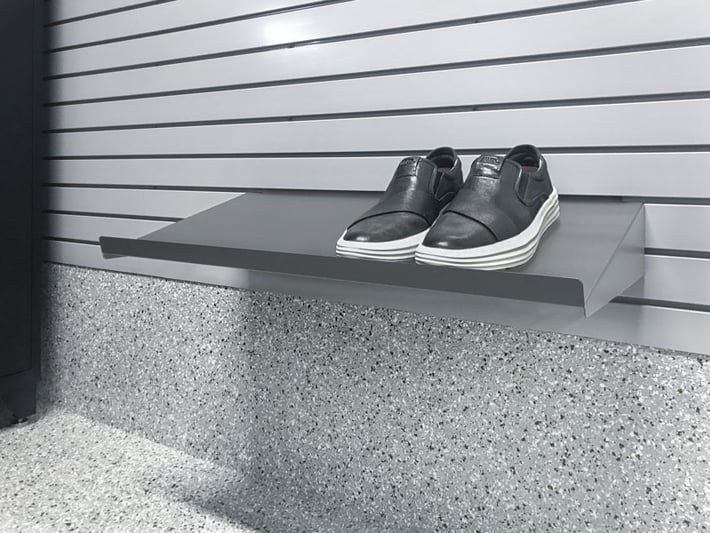 LINEA Solid Angled Shoe Shelf
30" wide.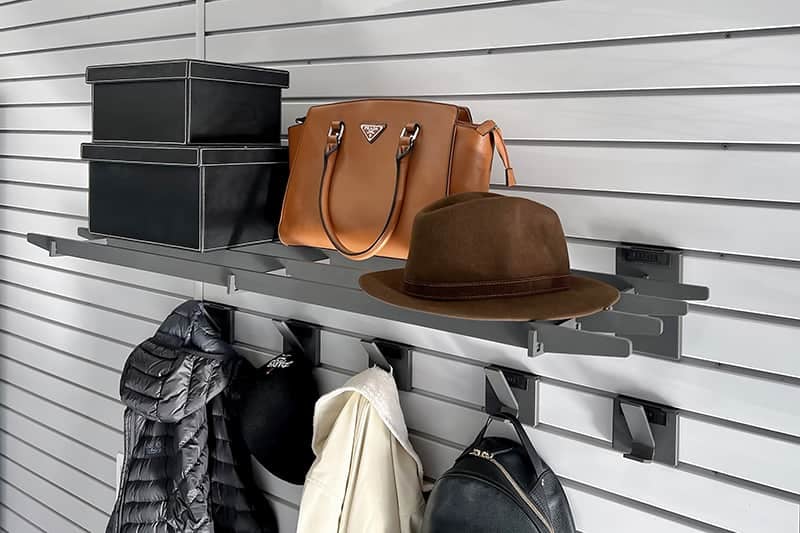 LINEA Versatile Rail Shelf
Available in 23", 30", 36", and 46" widths.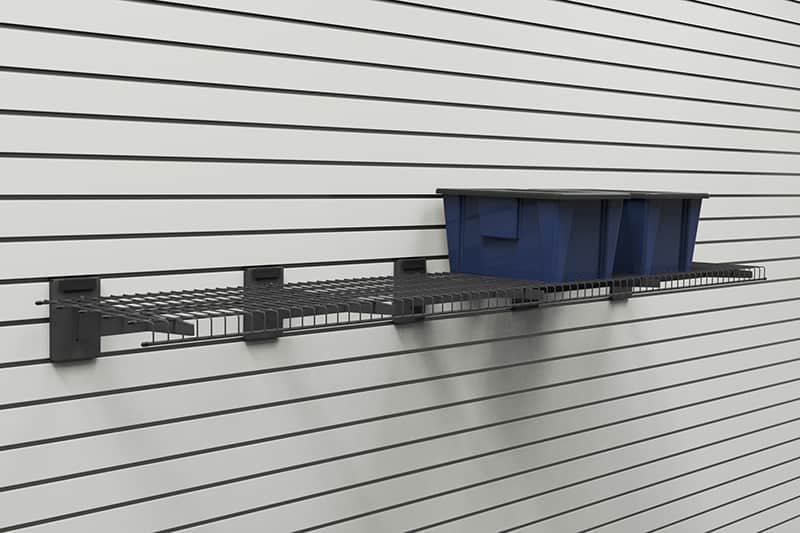 LINEA Wire Shelf
72" x 16" open wire shelf.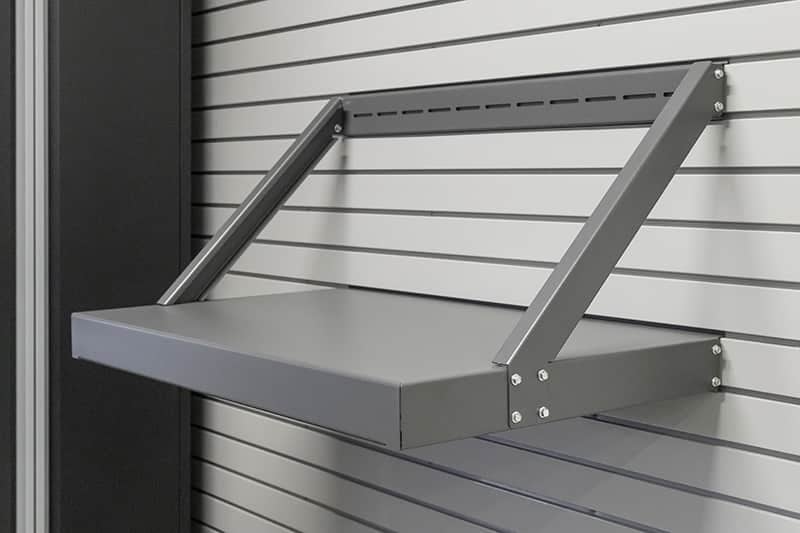 LINEA Heavy Duty Shelf
Open shelving solution for heavy items. Available in 36" and 46" widths.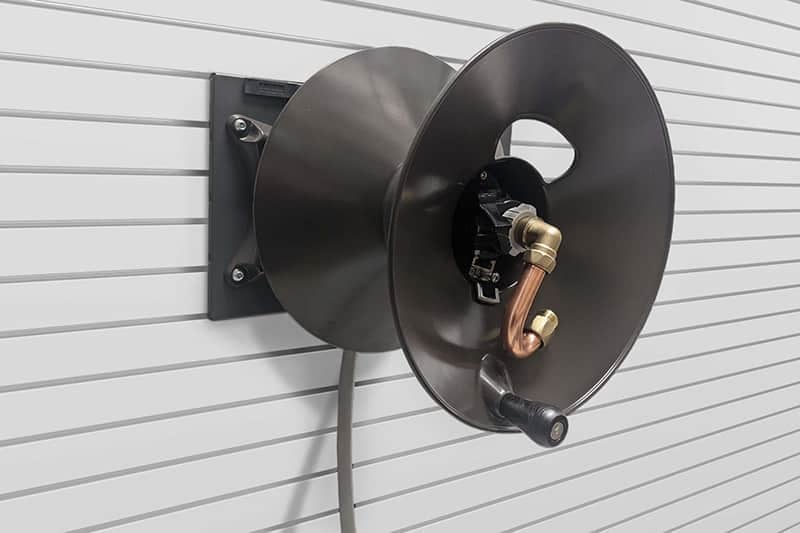 LINEA Hose Reel/Universal Mounting Bracket
A universal mounting bracket for easy hose reel placement on your slatwall.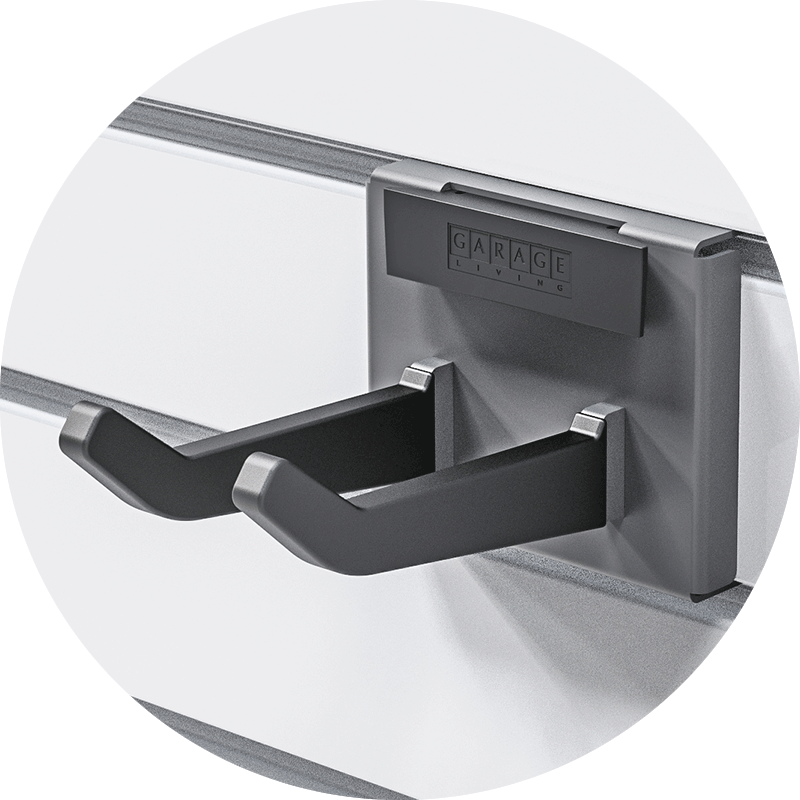 Locking System
Fast and easy locking of slatwall accessories to prevent shifting and sliding.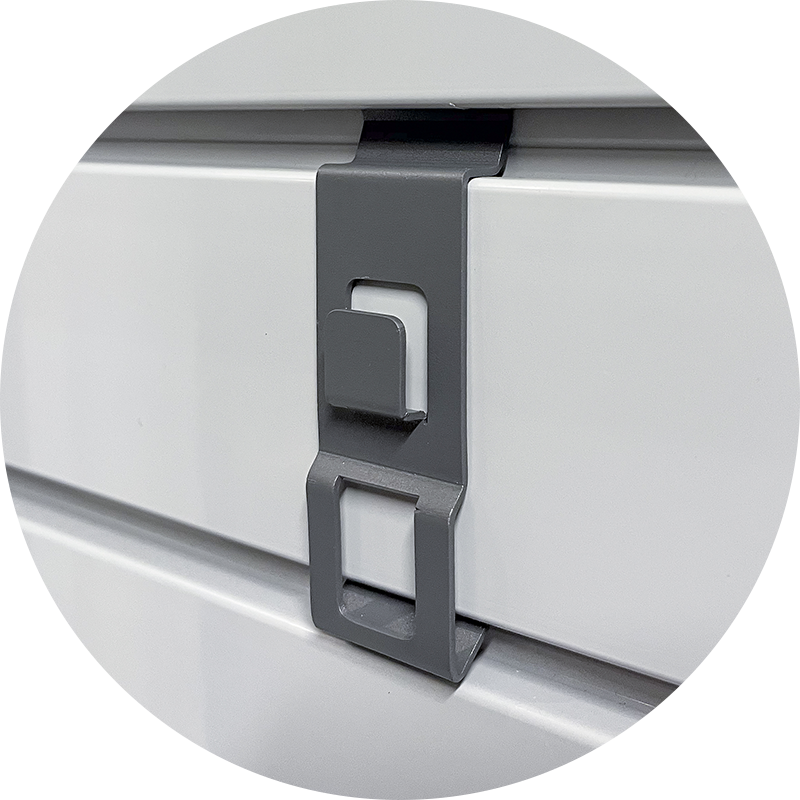 Material and Finish
Durable metal with a powder-coated finish in grey granite.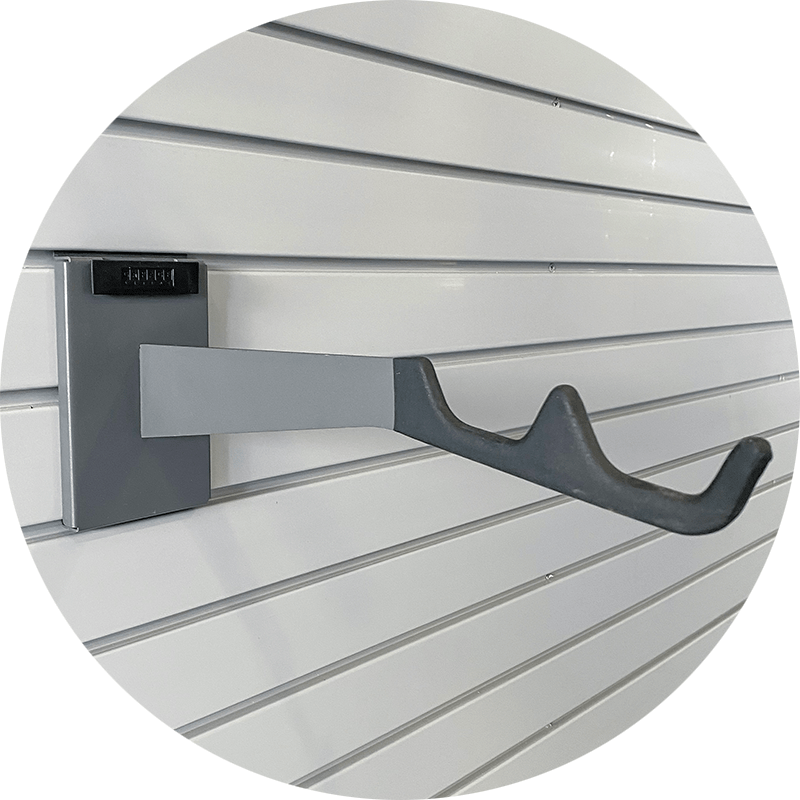 Added Protection
A strong rubber coating provides extra grip and protection for stored items.
Garage Living is constantly adding new and innovative accessories to the product lineup.
LINEA products are compatible with all Garage Living slatwall accessories.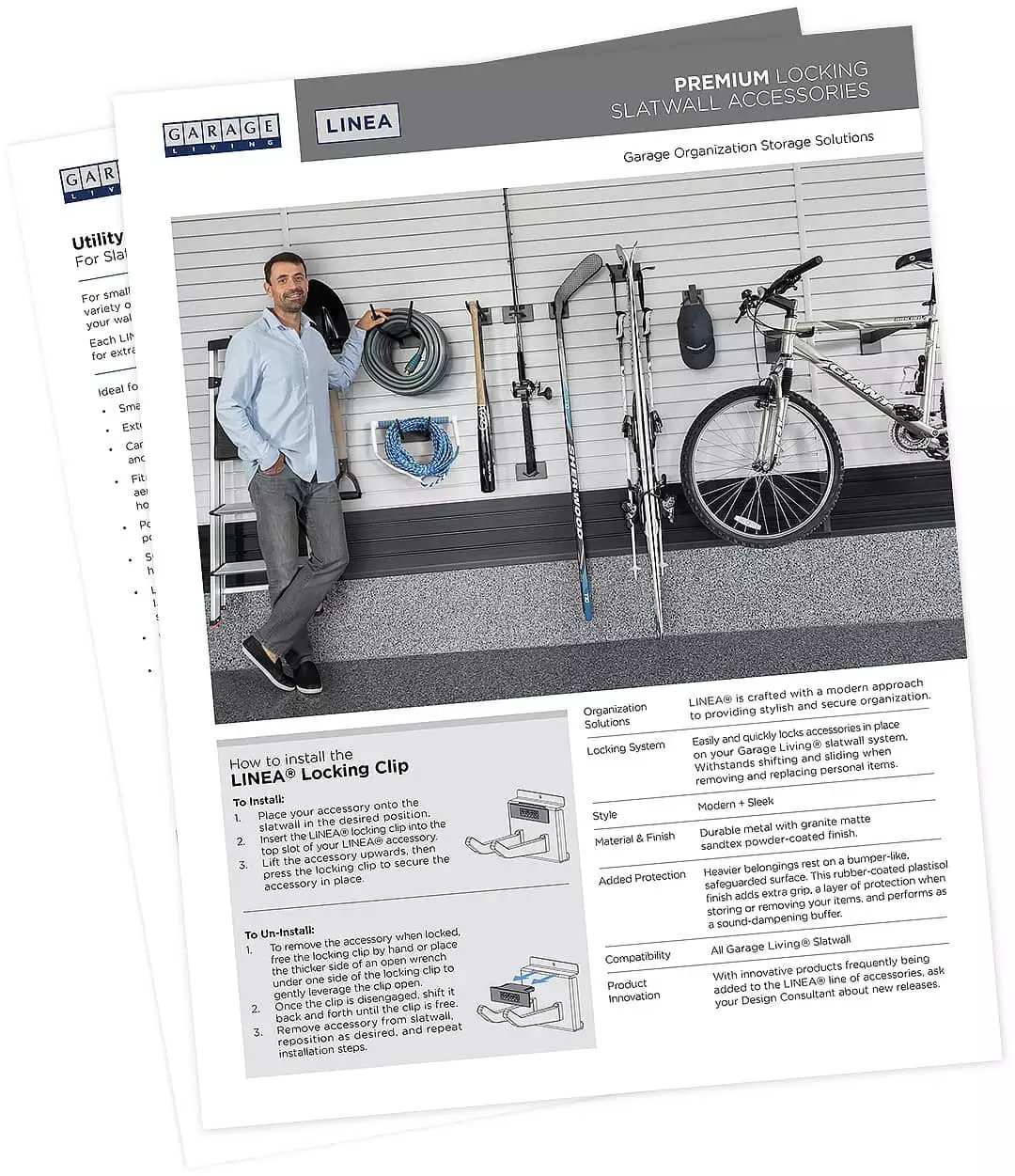 LINEA
Download a copy of our LINEA accessories brochure.
COMPLIMENTARY DESIGN CONSULTATION
Let's talk about your garage remodel project.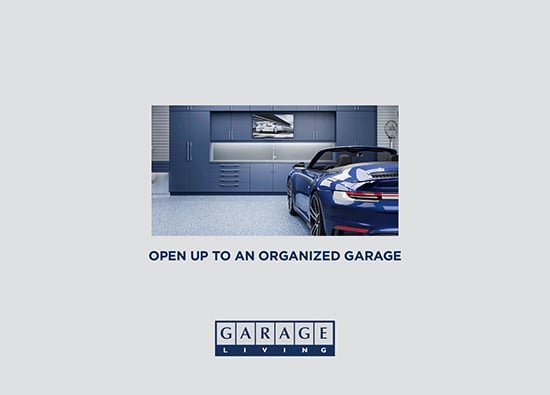 IDEA BOOK DOWNLOAD
Get inspired with a complimentary 28 page idea book.