UNDERGROUND GARAGE REMODEL
This was a unique remodelling project where the garage was underground, below an existing above ground garage. By adding custom cabinetry, diamond plate backsplash, and a polyaspartic floor coating, this dull looking garage was transformed into something that looked like a movie set.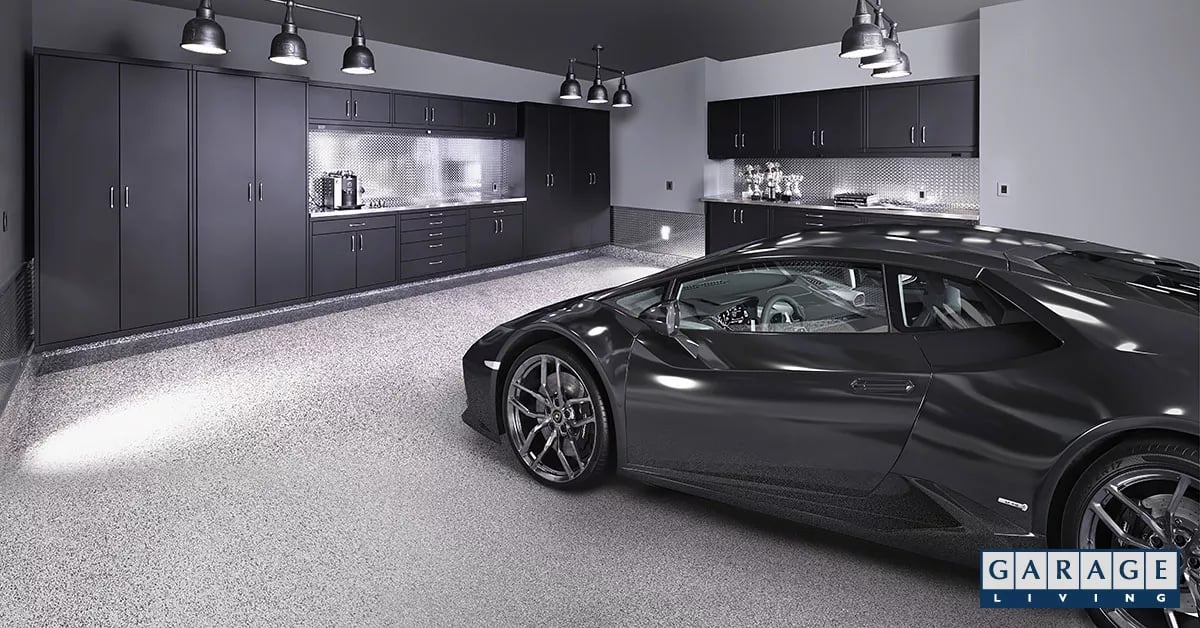 Black matte GL Custom Steel cabinetry, a Floortex™ floor coating (Charcoal), and a 2016 Lamborghini Huracán Spyder.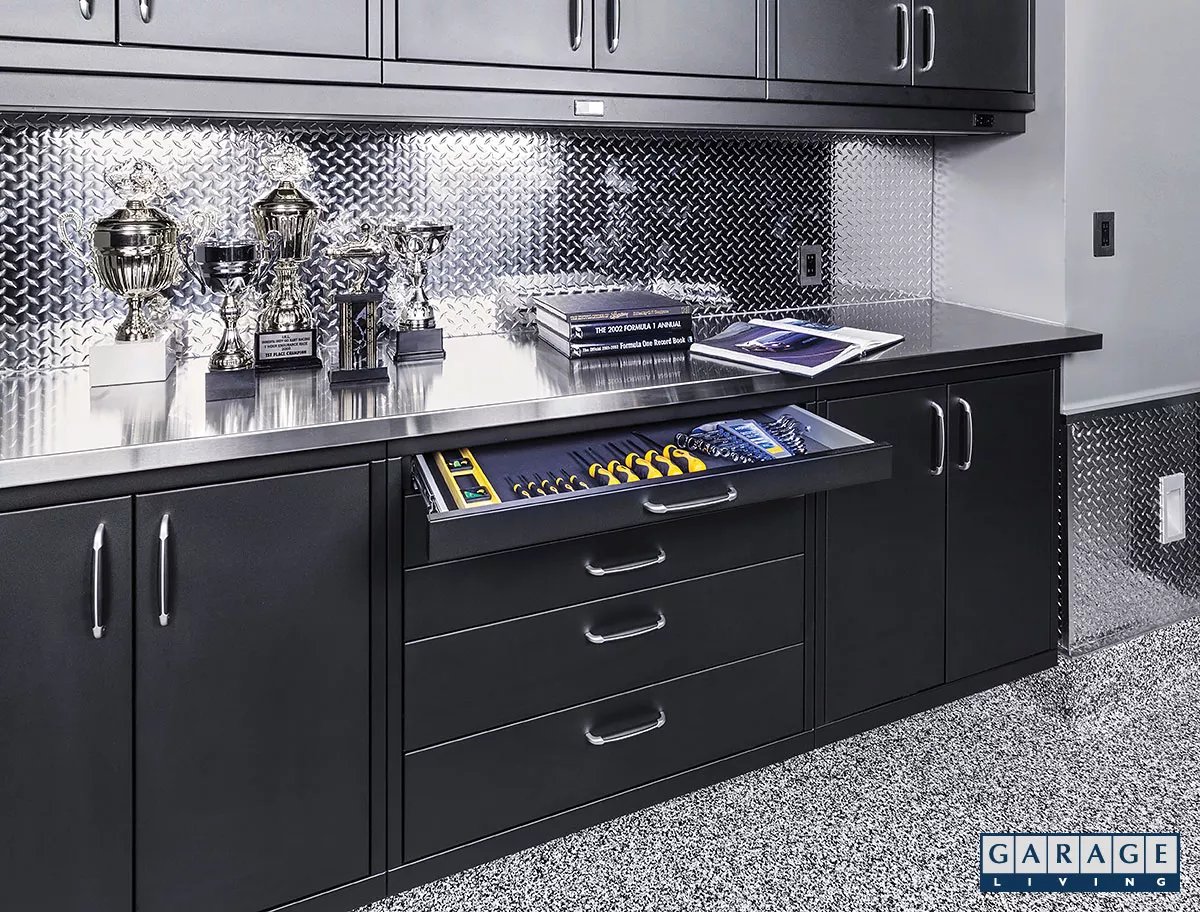 GL Custom Steel cabinetry in a black matte finish provides plenty of storage room for tools, cleaning supplies, and more.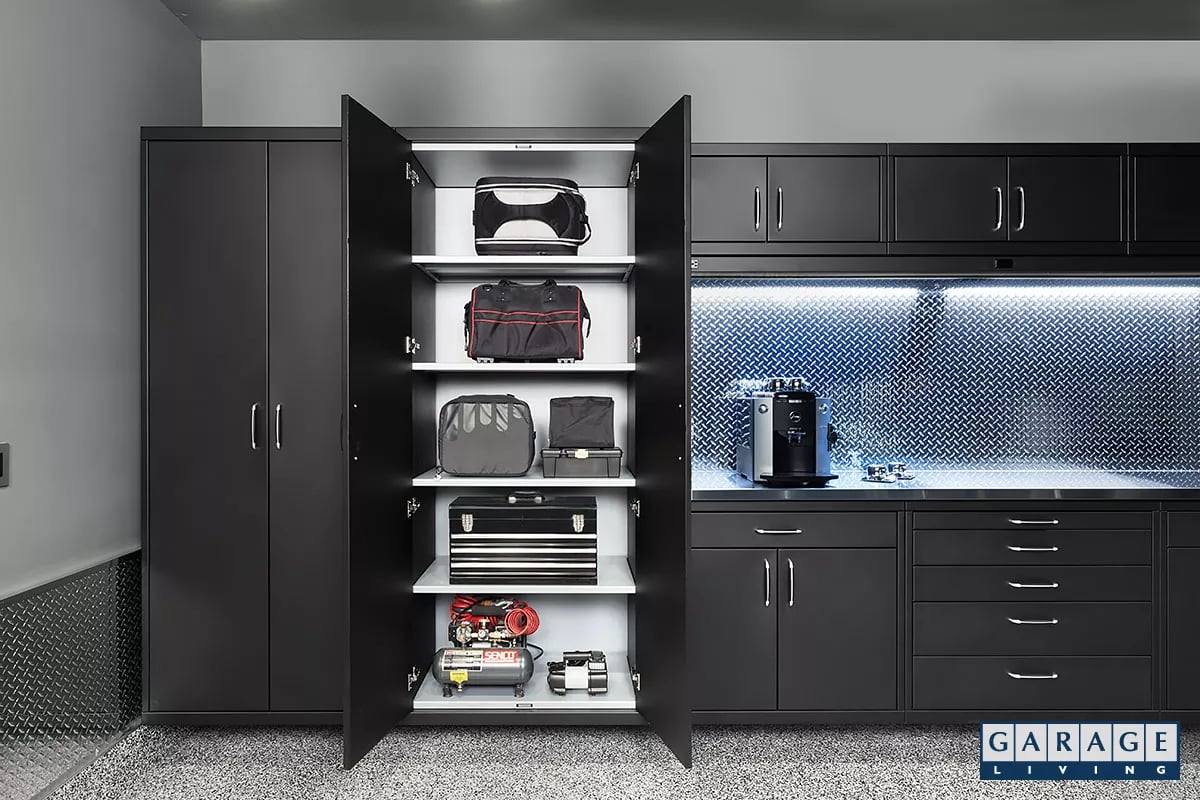 Large storage lockers hide bulky items and keep the garage looking neat and tidy.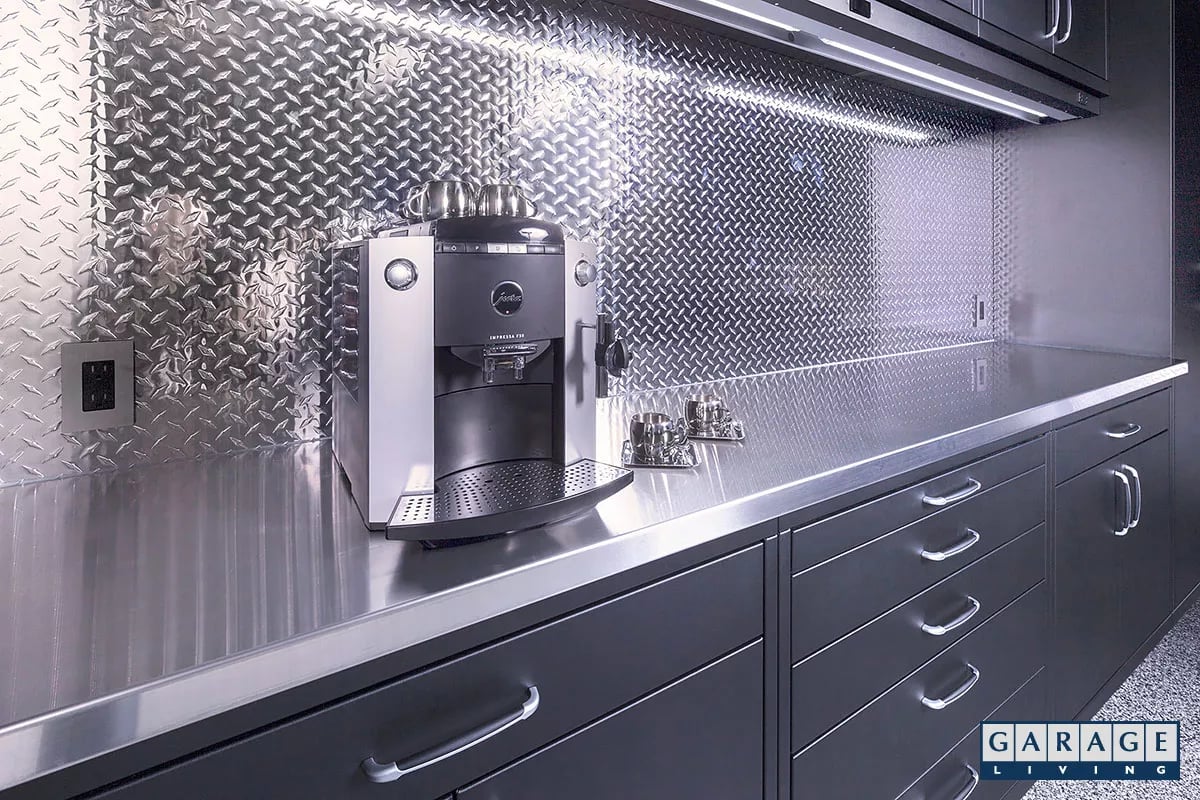 GL Custom Steel cabinetry with a stainless steel countertop and diamond plate backsplash. An espresso machine in the garage? With countertops this clean, why not?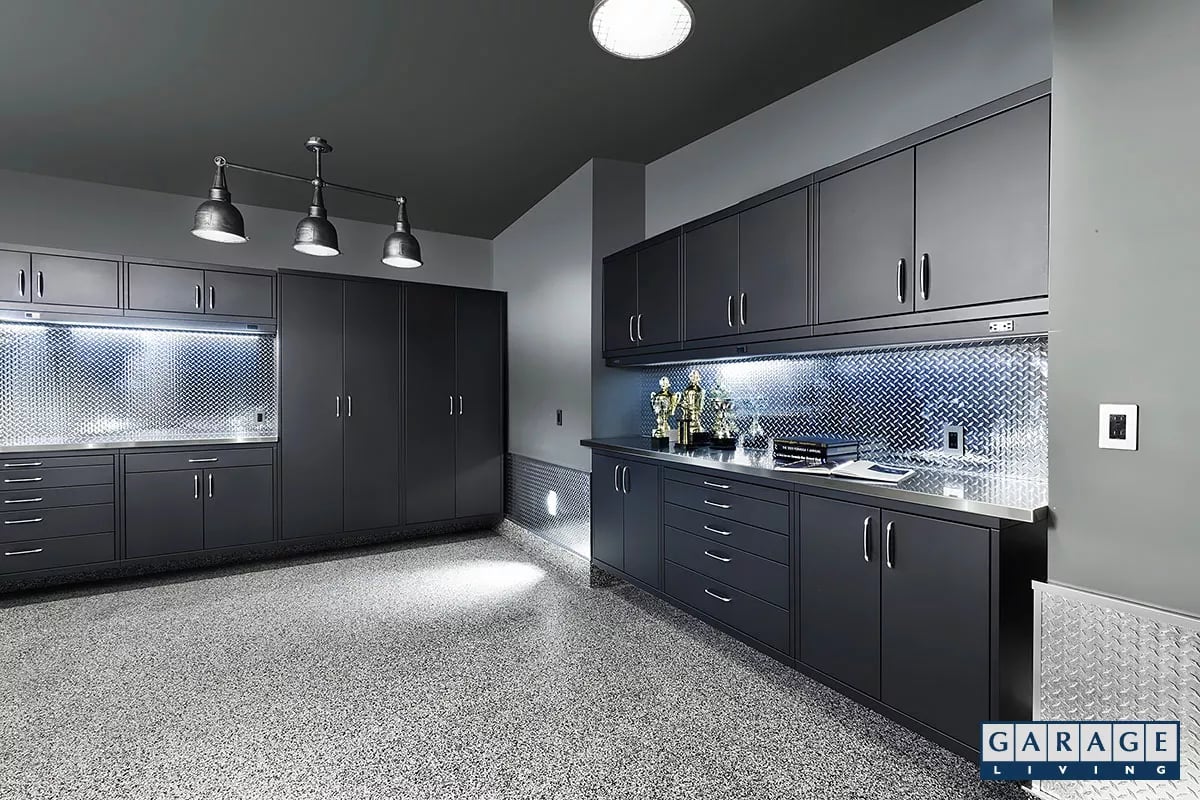 All text, images, and graphics on garageliving.com are the property of Garage Living Inc. and are protected by copyright, trademarks, and other intellectual property rights. View our
Terms of Use
for more information.
COMPLIMENTARY DESIGN CONSULTATION
Let's talk about your garage remodel project.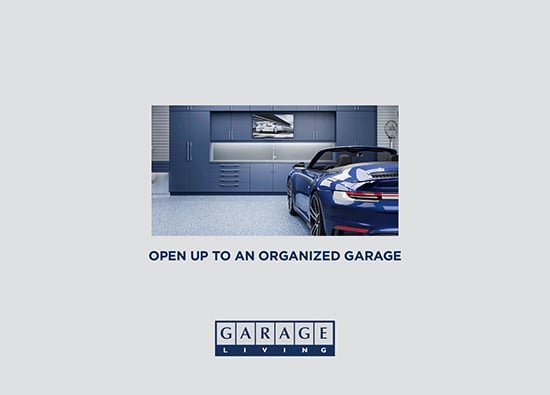 IDEA BOOK DOWNLOAD
Get inspired
with a complimentary 28 page idea book.