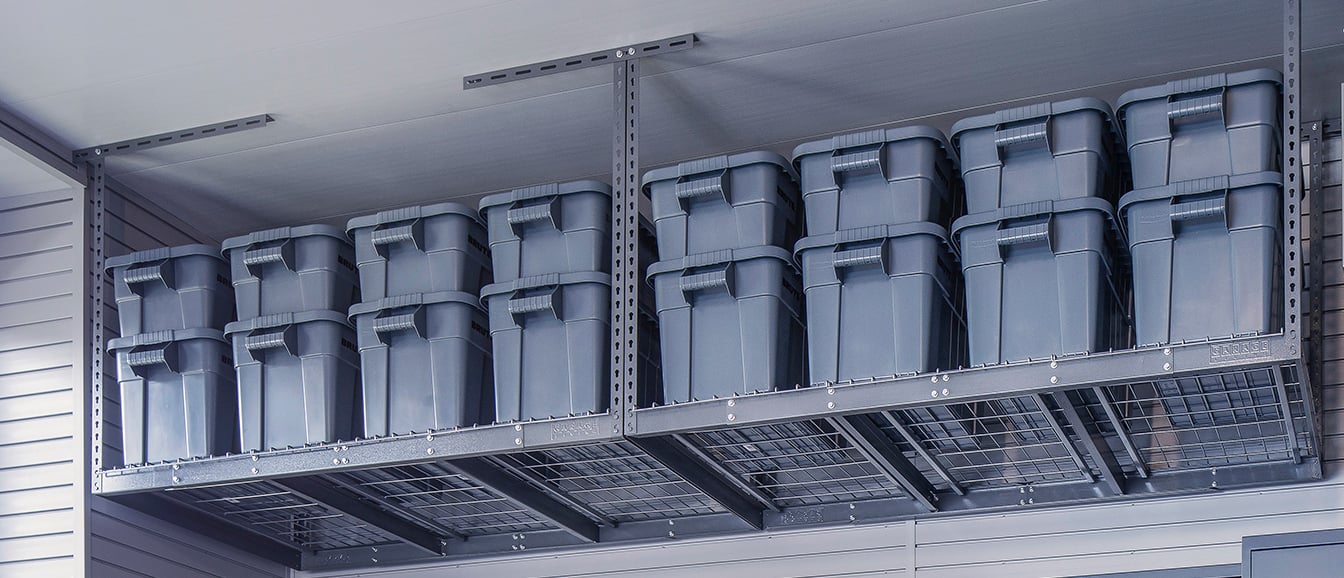 HEAVY-DUTY STORAGE SOLUTIONS
Our specialty storage racks provide heavy-duty storage solutions for large and heavy items, such as golf bags, firewood, and tires. For bigger items that need to be readily accessible, we have open shelving solutions that are wall-mounted and free standing.
Additional garage specialty products include bike racks, a unique foldaway workbench, and LED garage lighting.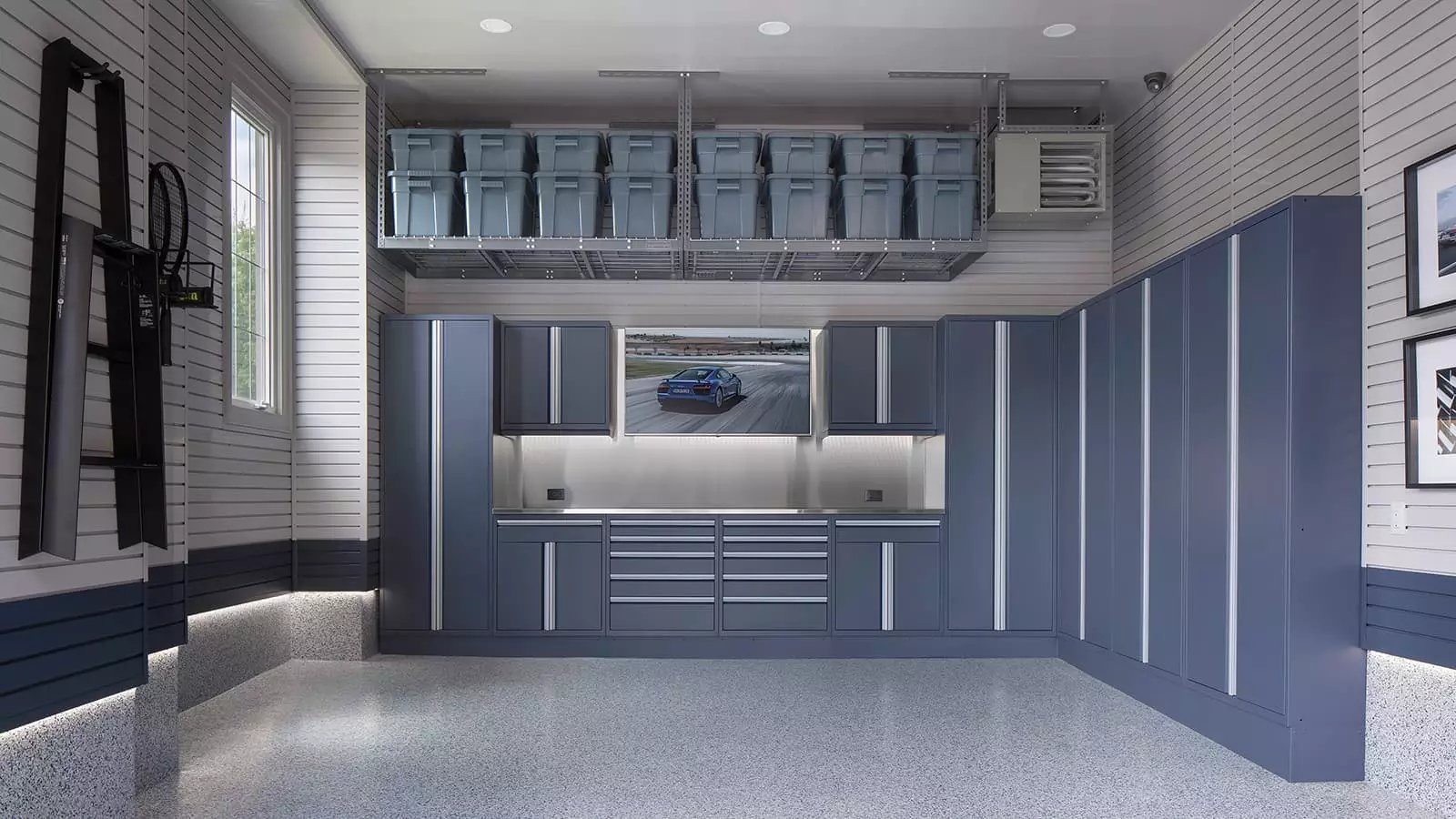 Garage Living's overhead storage racks are the best way to organize and store bulky seasonal items that need to be kept in the garage.
Items like patio furniture, winter tires, storage bins, and sporting equipment can be placed in overhead storage racks to maximize your underutilized garage ceiling space.
Special features:
heavy gauge steel construction allows up to 600 lbs to be safely supported
powder coated paint finish for a long life
each rack adjusts in height (up to 45 inches)
2x8, 3x6, 3x8, 4x4, 4x6, and 4x8 (feet) sizes available
storage racks can be adjusted for unique spaces as well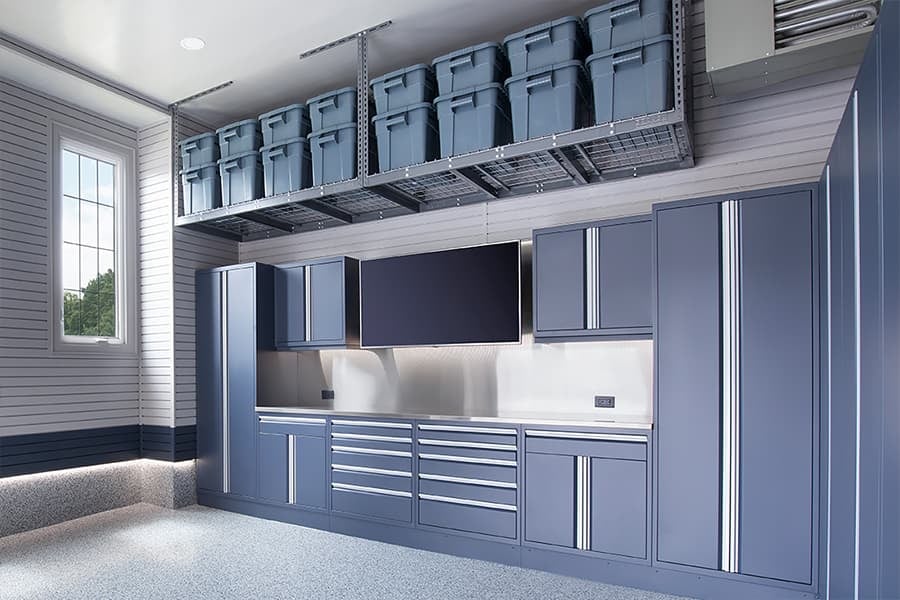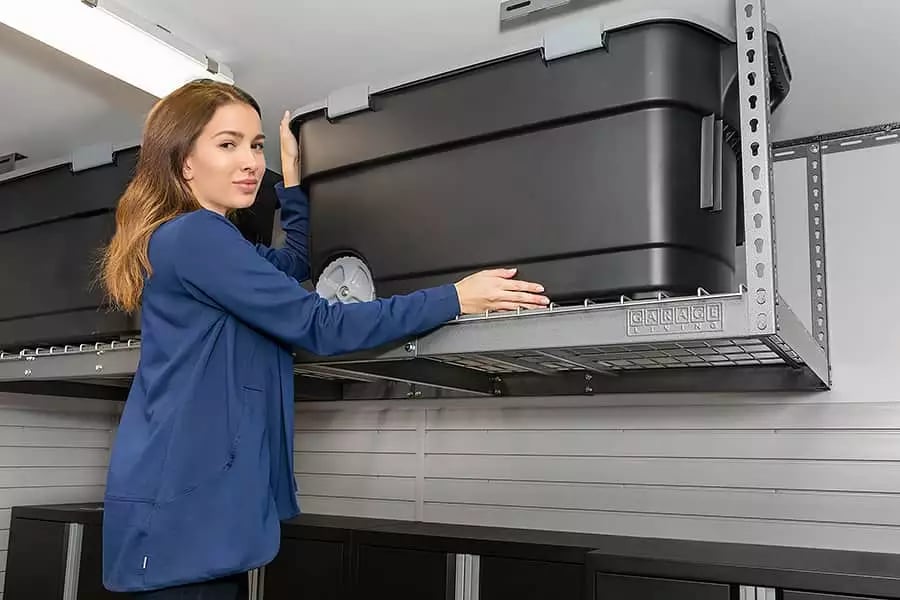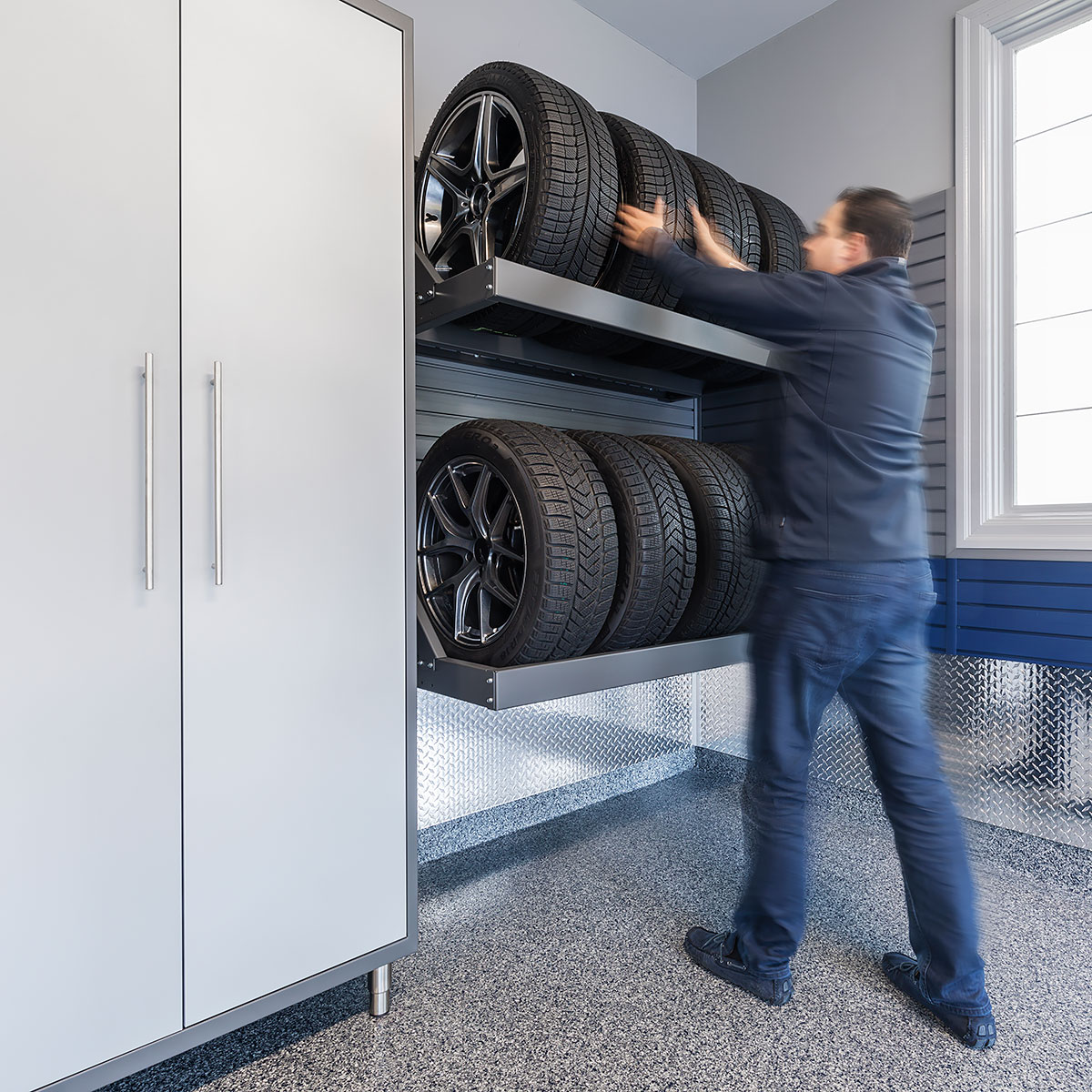 Heavy-duty wall-mounted tire racks are available in granite color.
GOLF CADDY WITH SHOE SHELF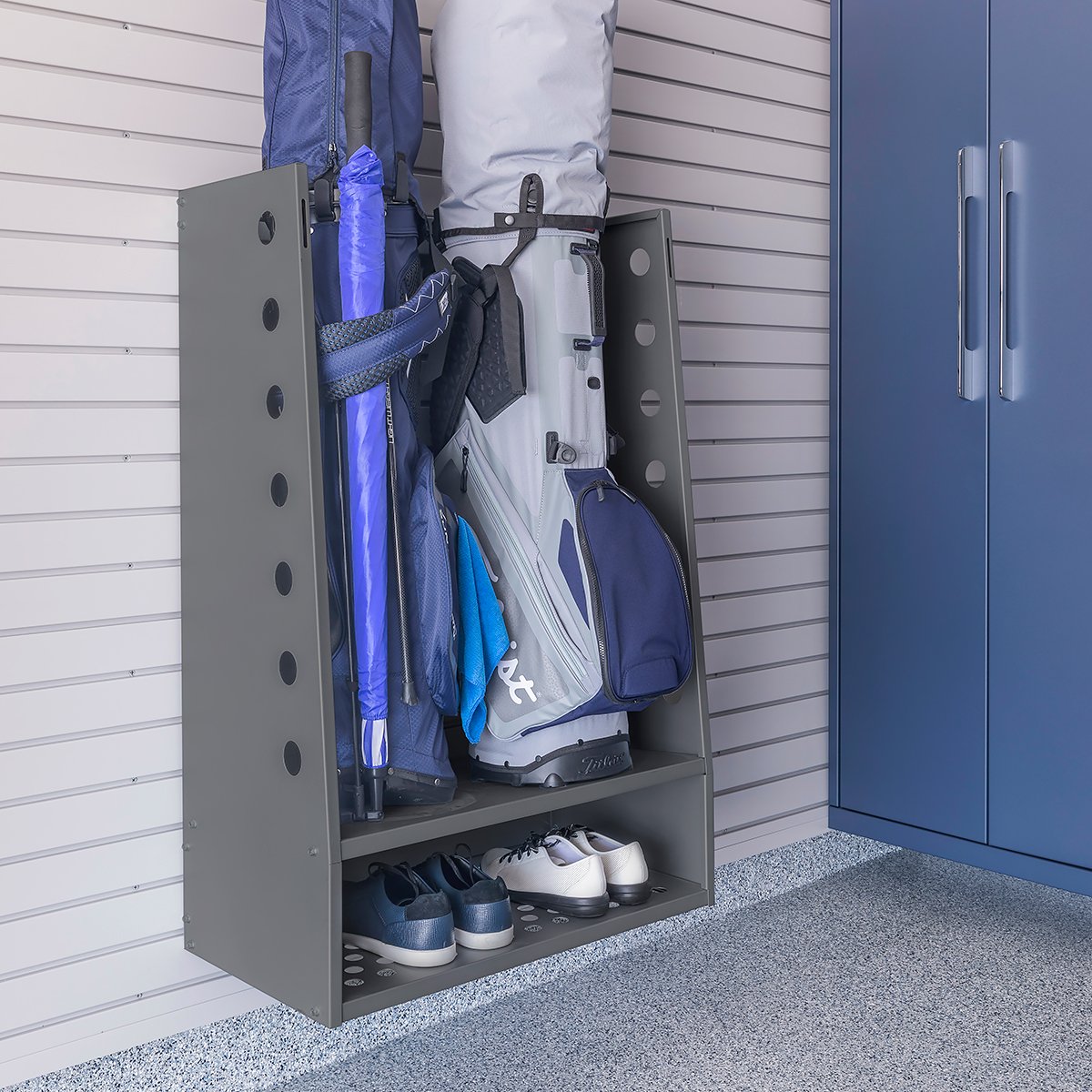 The golf caddy with shoe shelf mounts on our slatwall system and holds two golf bags. A bottom shelf can hold a pair of golf shoes and is ventilated.
A secure solution to hang bikes on the wall and out of the way. Simply pair the LINEA® Steadyrack™ adapter bracket with your select Steadyrack™ bike rack. Avoids unwanted shifting and sliding. Reclaim your space. Your bike will rotate out of the way.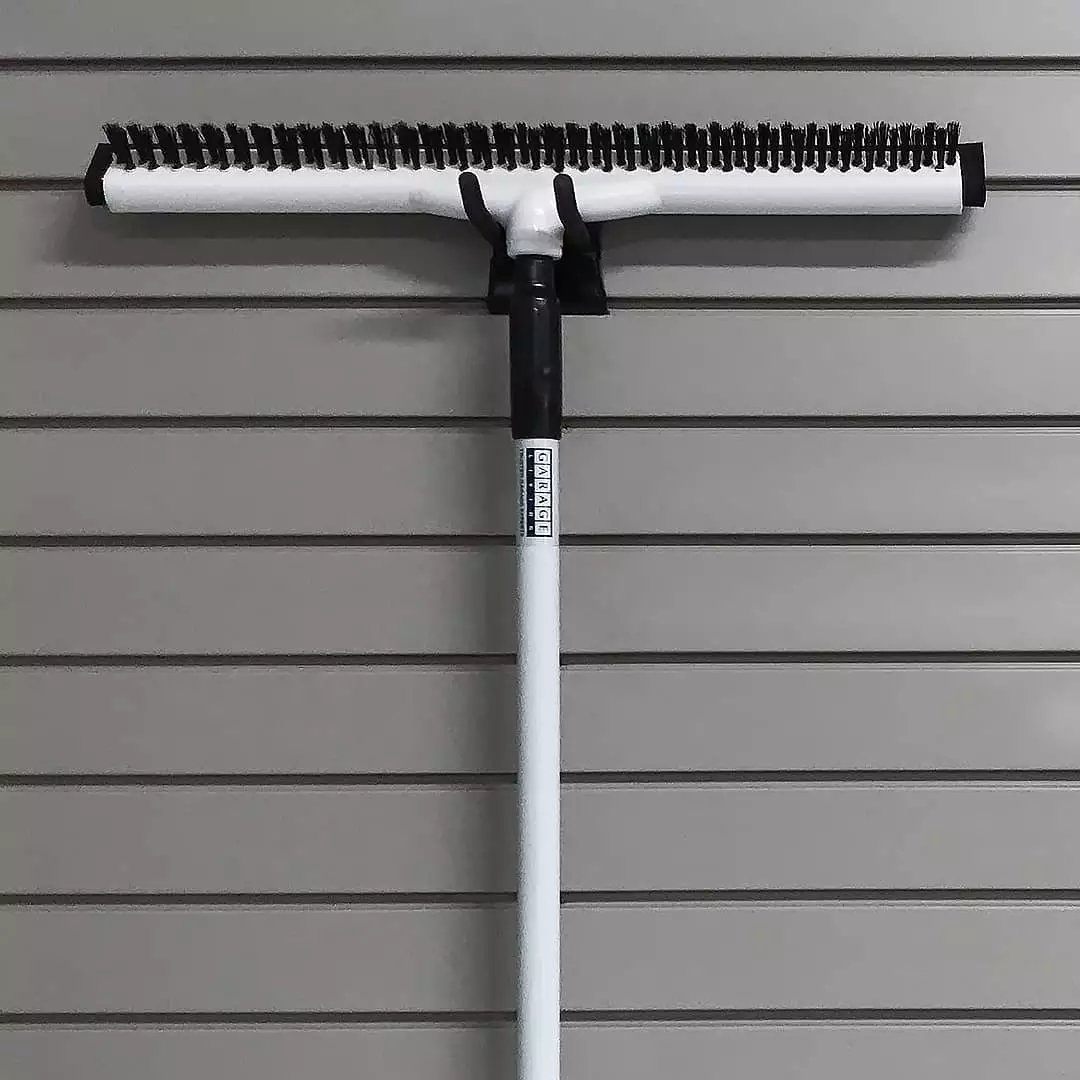 A squeegee with bristles on one side to help remove dirt from garage floor.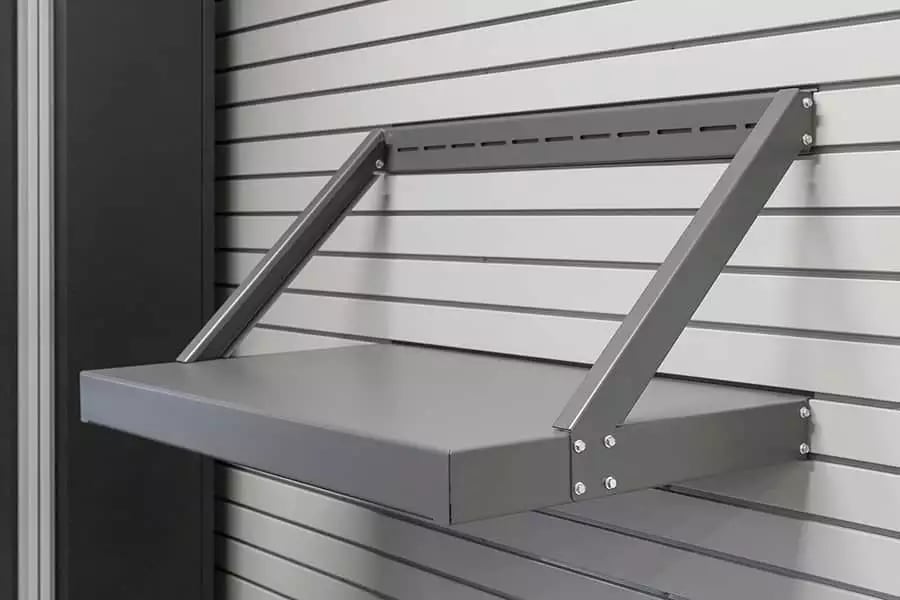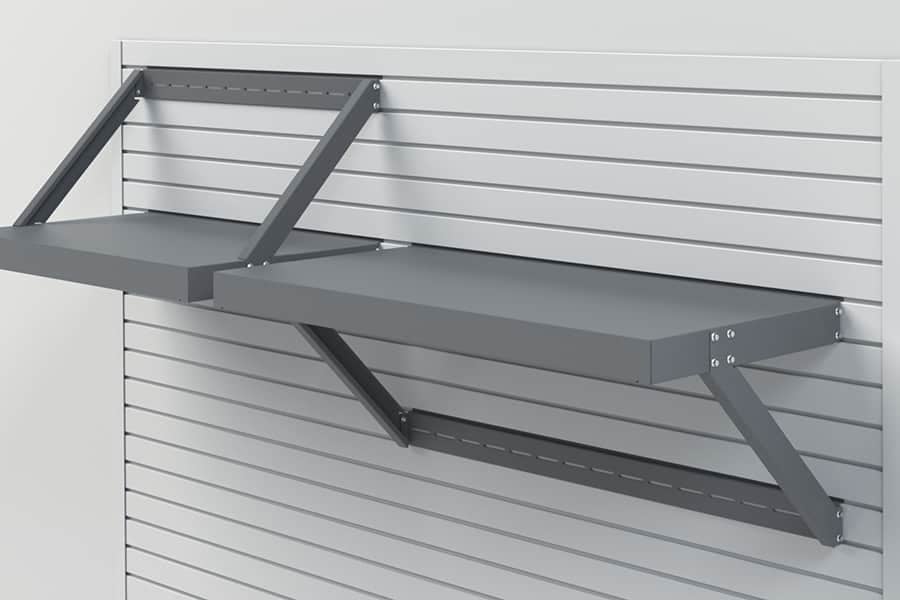 Shelf arm can be mounted above or below.
HIGH QUALITY HOSE REELS FOR YOUR GARAGE
A lot of homes have a water connection in the garage, but they lack a proper hose reel and quality garden hose. Flimsy hose reels don't last and cheap garden hoses tend to leak. We have the highest quality hose reels and garden hoses on the market.
WALL-MOUNT HOSE REELS
This is a high quality hose reel that uses a rust-proof aluminum alloy construction. It can be configured for parallel or perpendicular use and comes with a 10 year warranty.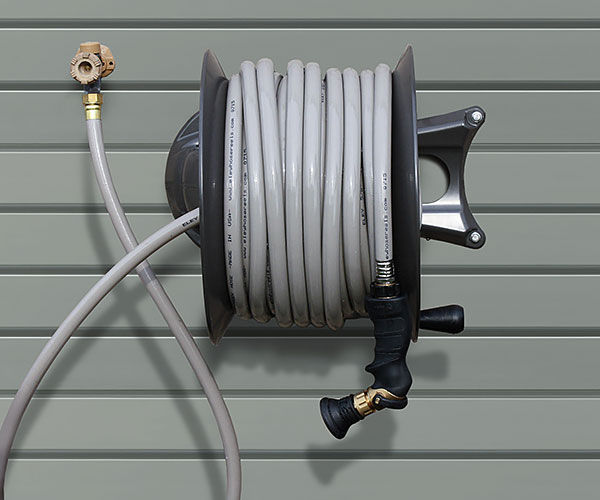 Hose reel mounted perpendicular to the wall.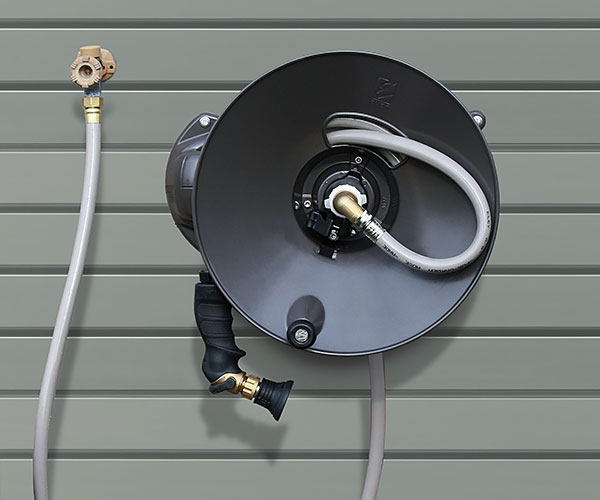 Hose reel mounted parallel to the wall.
Wall-mount hose reel features:
leak-proof

brass swivel
rugged alloy aluminum construction for years of

rust-proof

performance
durable powder coat finish that can resist fading, cracking, and peeling for years
crush-proof

nickel-plated brass fittings that eliminate the possibility of leaks
maintenance-free smooth-spin axle bushings for effortless pull-out and rewinding of garden hose
the only garden hose reels on the market that are specifically designed to allow for either left or right-hand rewinding
Hose length: 5/8" x 100 ft.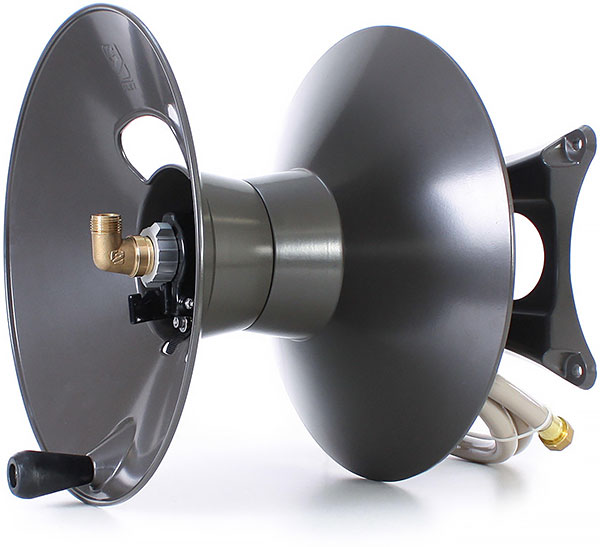 POLYURETHANE GARDEN HOSE
Inexpensive garden hoses leak and never last very long, so upgrade to a heavy-duty polyurethane garden hose.
Features include:
durable polyurethane construction that is

3 times stronger than competing garden hoses
surprisingly

lightweight

(up to 2 times lighter than other garden hoses)
kink-resistant

for consistent water flow
crush-proof, nickel-plated brass fittings
neutral tan color
non-marking finish that won't rub off on clean surfaces
Hose length: 5/8" x 100 ft.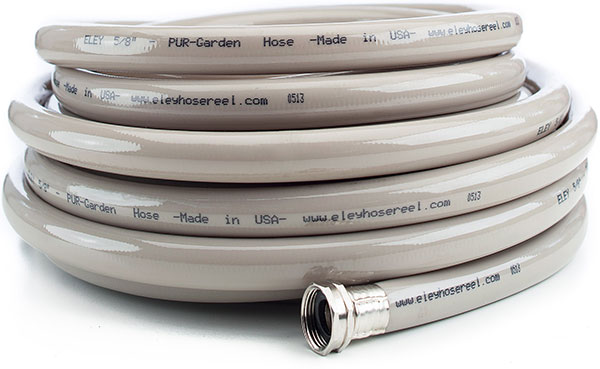 LED GARAGE LIGHTING
If your garage has a single light bulb or a flickering fluorescent light, then it's time for a new light fixture.
Our choice for a garage light fixture is a 4-foot LED light that delivers high quality, uniform lighting. This energy efficient LED light provides the same light output as ten 60W incandescent bulbs with 90% less energy consumption.
It also has an unbreakable lens and housing suitable for many wet locations.
Specifications:
Color temperature: 4000K
Watts: 71
Lumens: 8,310
Rated for 180,000 hours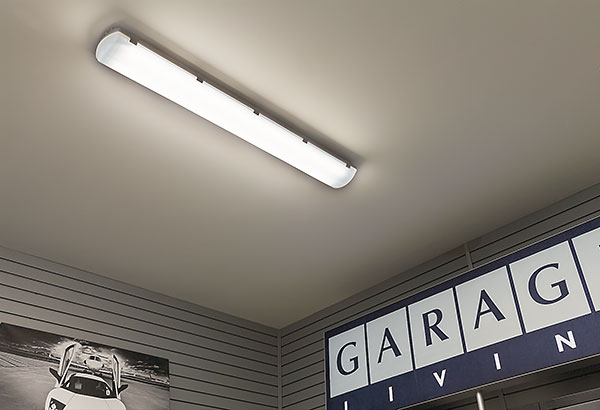 Dimensions
: 50.2" L x 6.6" W x 3.7" D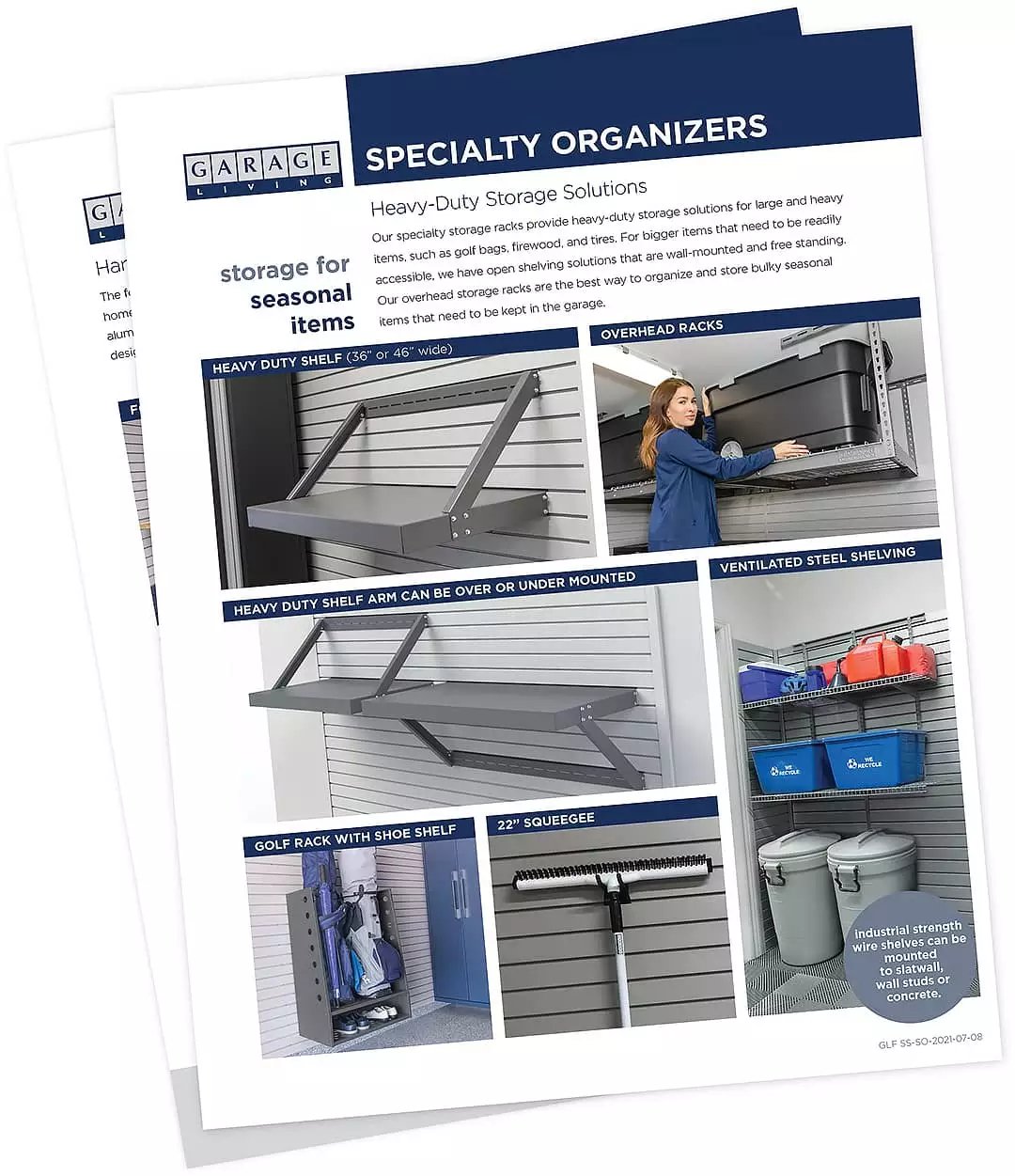 SPECIALTY STORAGE RACKS BROCHURE
Download a copy of our specialty storage racks brochure.
COMPLIMENTARY DESIGN CONSULTATION
Let's talk about your garage remodel project.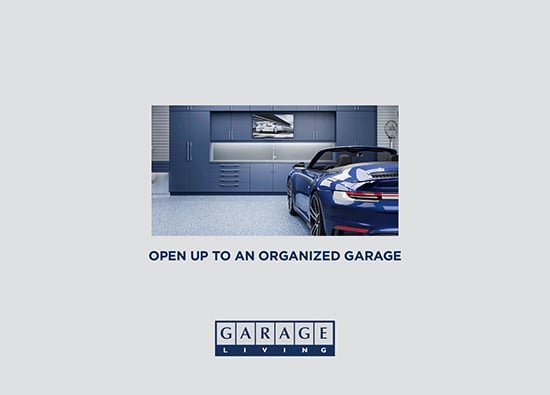 IDEA BOOK DOWNLOAD
Get inspired with a complimentary 28 page idea book.