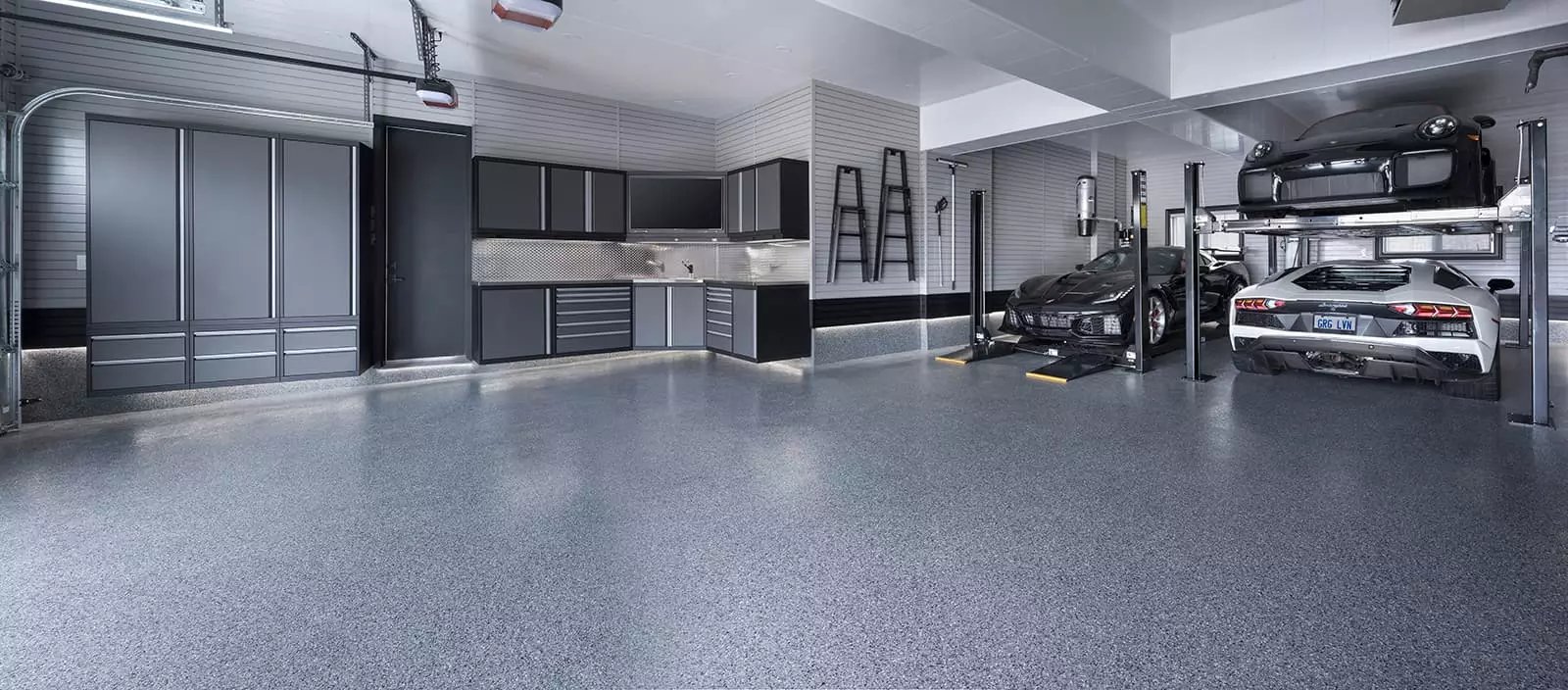 In this spacious garage (1,120 square feet) a double
car lift
increases the parking space. Up to 6 vehicles can be stored in this garage.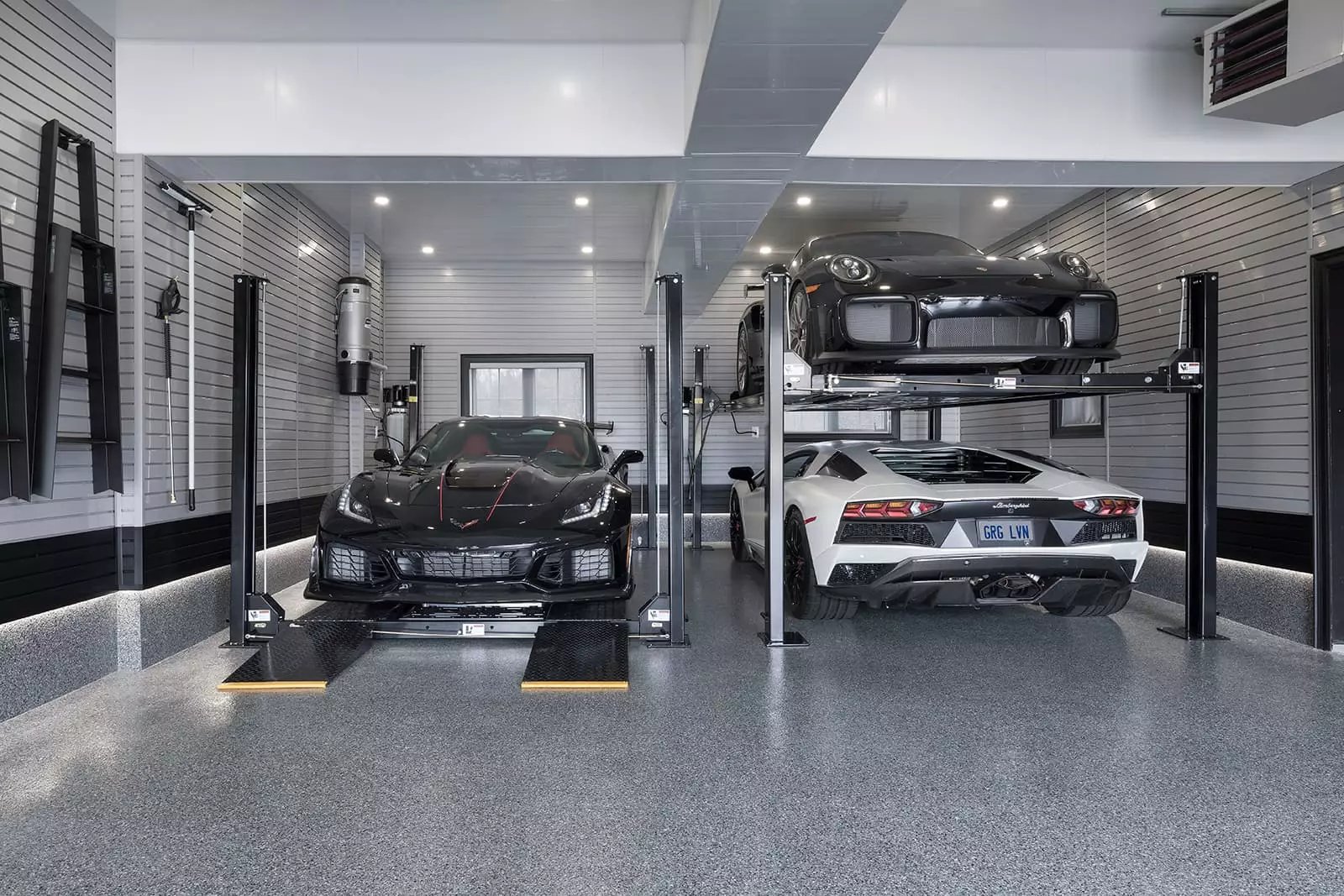 A dual car lift provides quick access to the homeowner's Corvette ZR1, Lamborghini Aventador, and Porsche GT2 RS.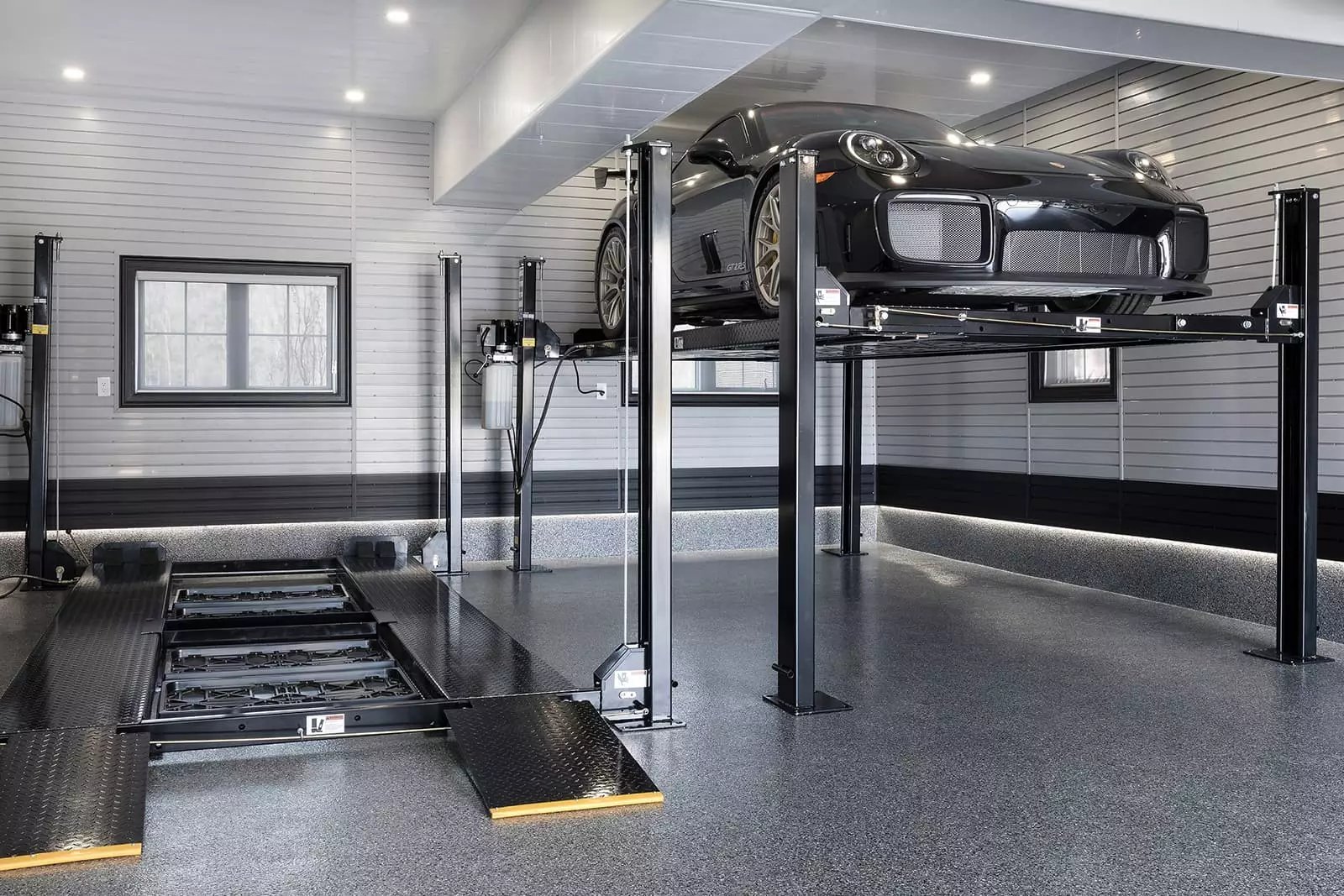 Lifting capacity for each car lift is 8,000 lbs.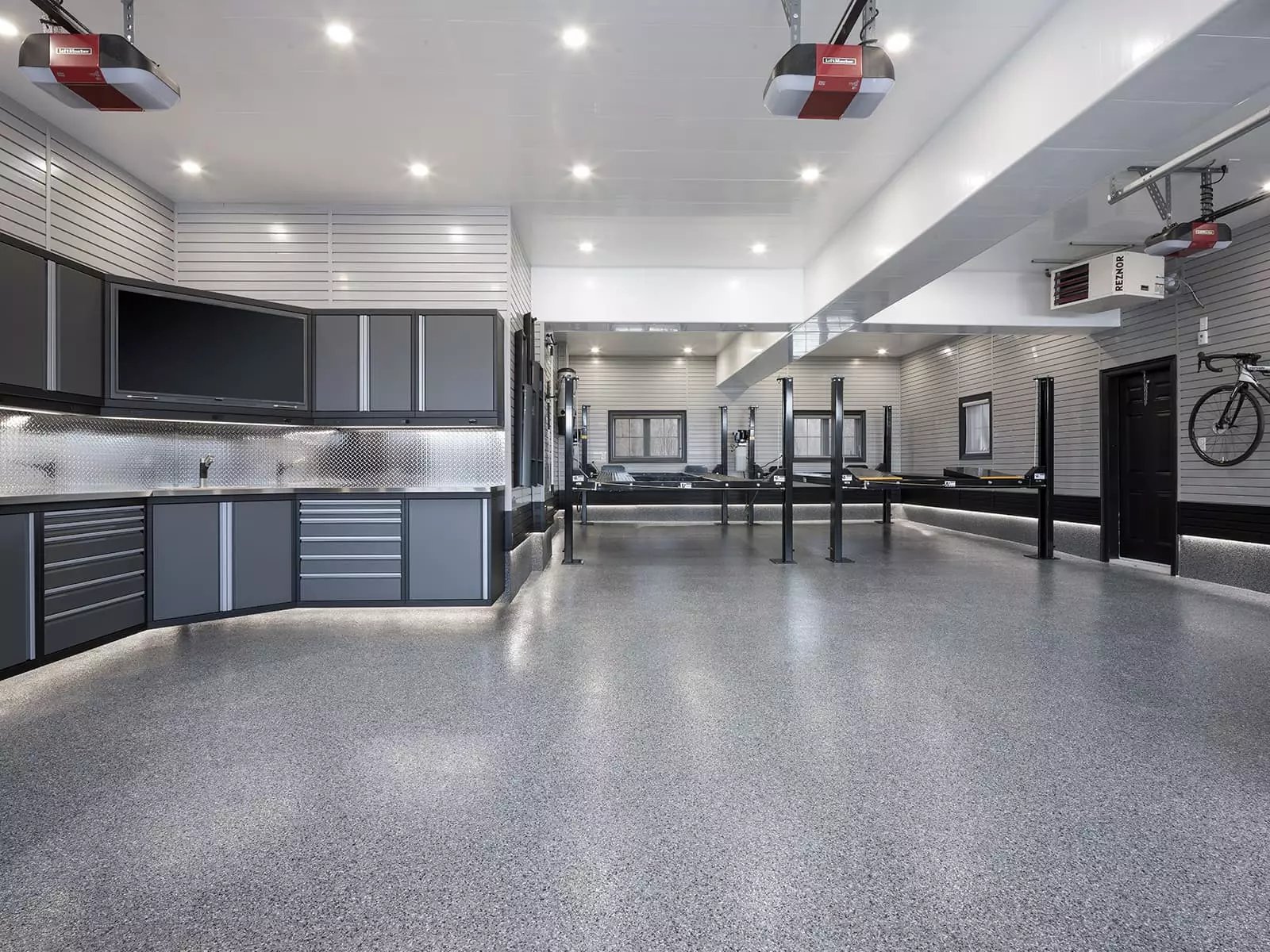 The Nightfall Floortex™
floor coating
adds a showroom-quality appearance to the garage and superior floor protection.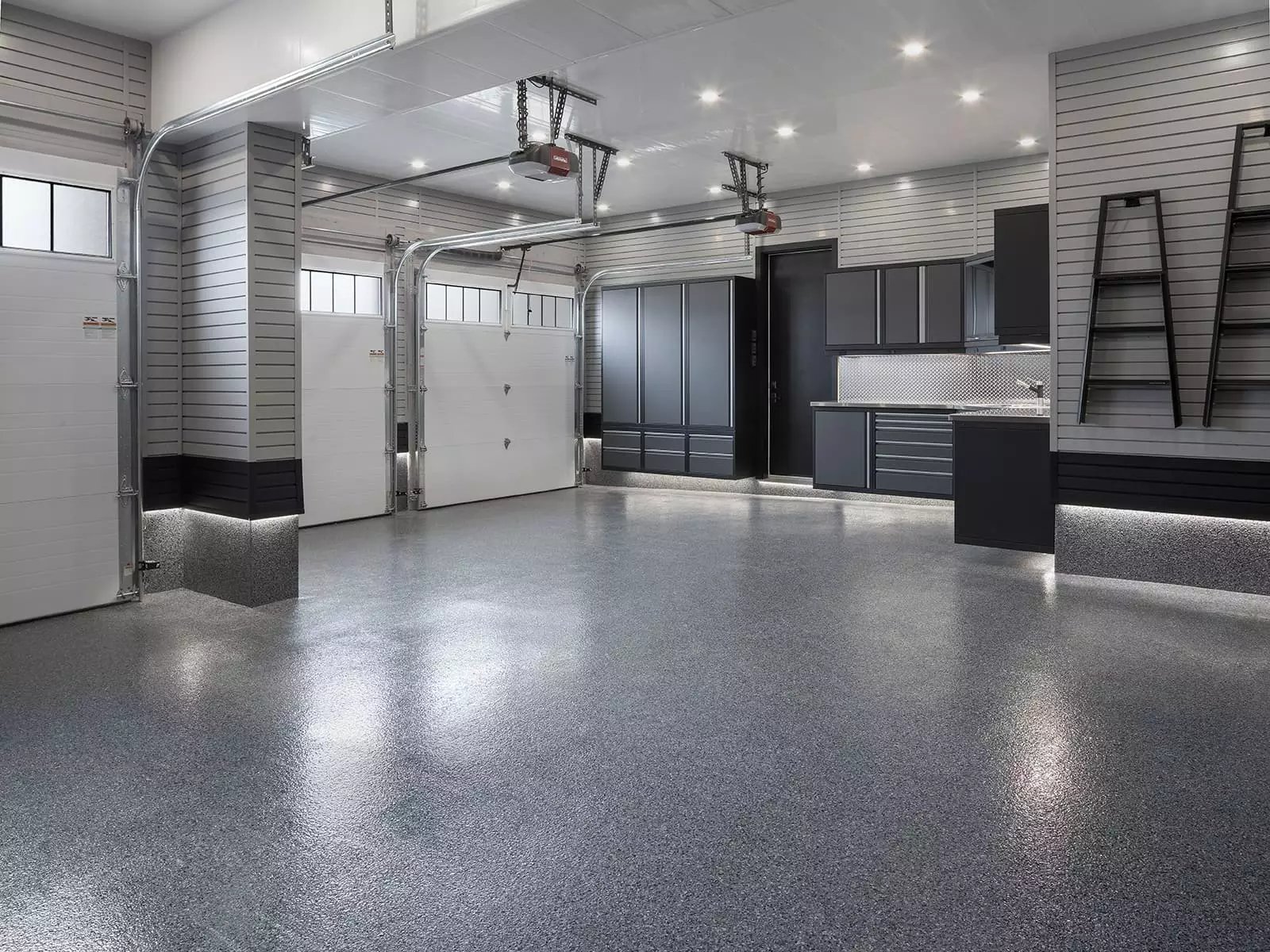 Three garage doors with LiftMaster openers provide vehicle access.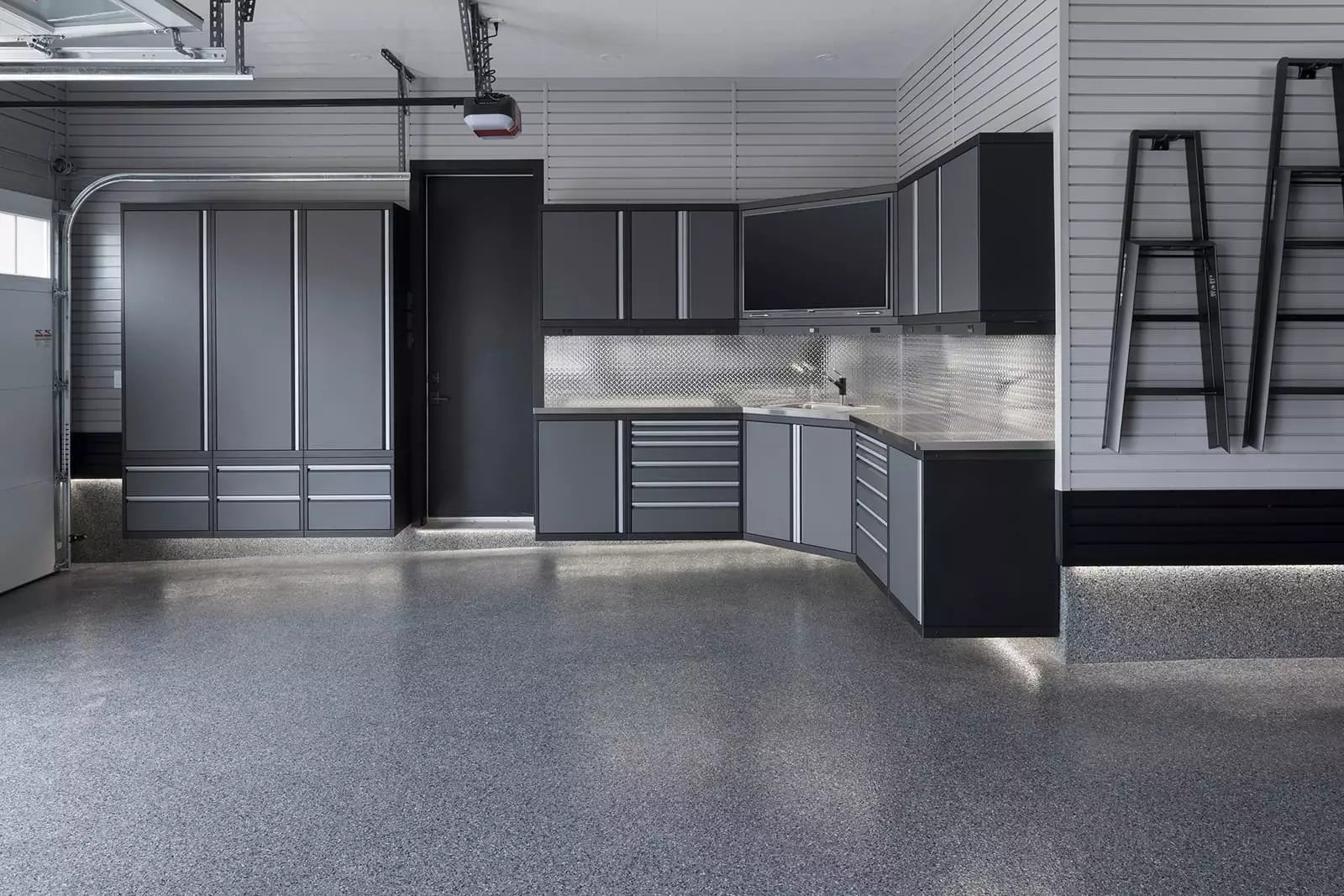 GL Custom Steel cabinetry
with granite grey powder coated doors, drawers, and black frames is wall-mounted and off the floor.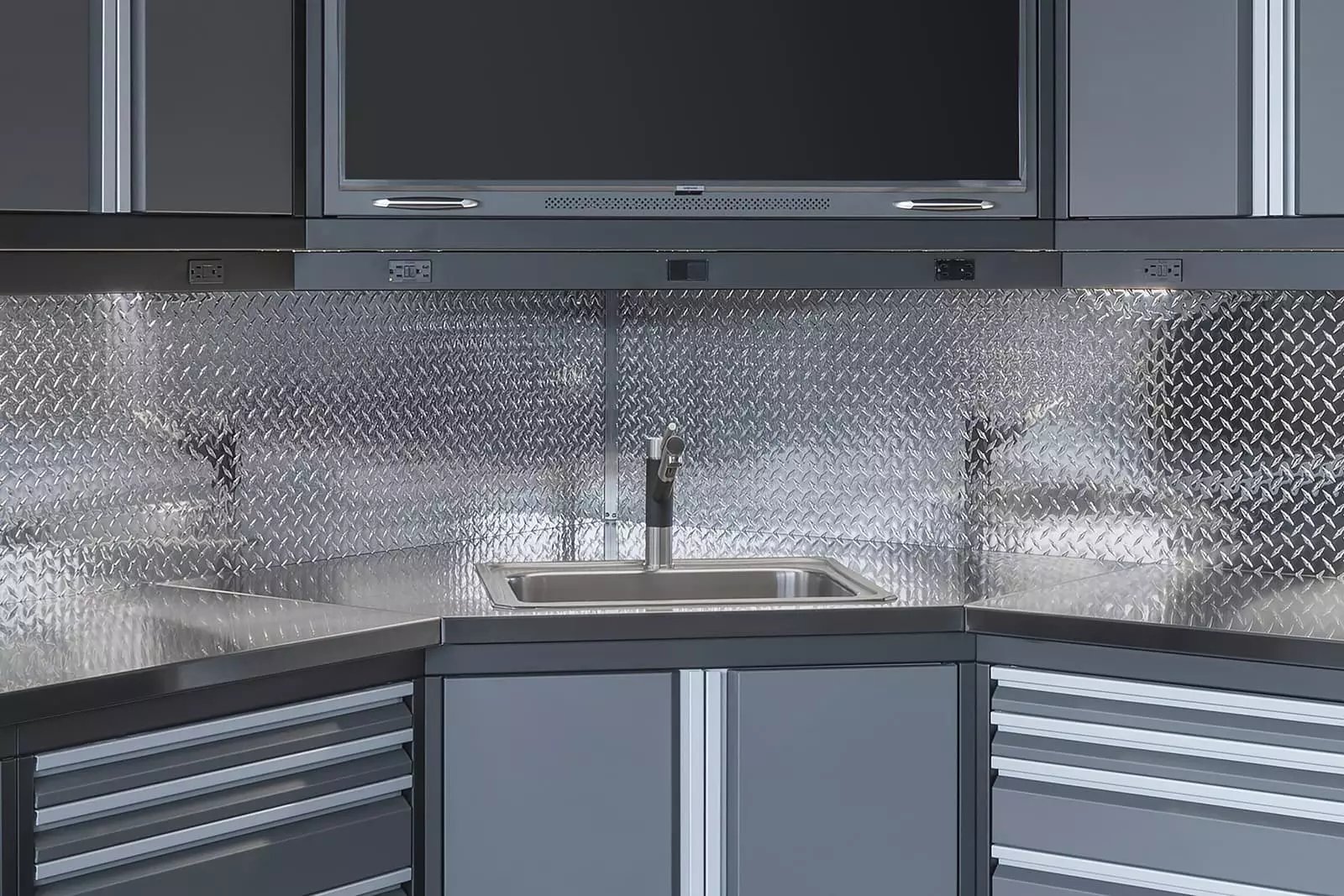 The cabinet system includes a stainless steel countertop, sink with a pullout faucet, polished aluminum diamond plate backsplash, and a mounted 4K TV.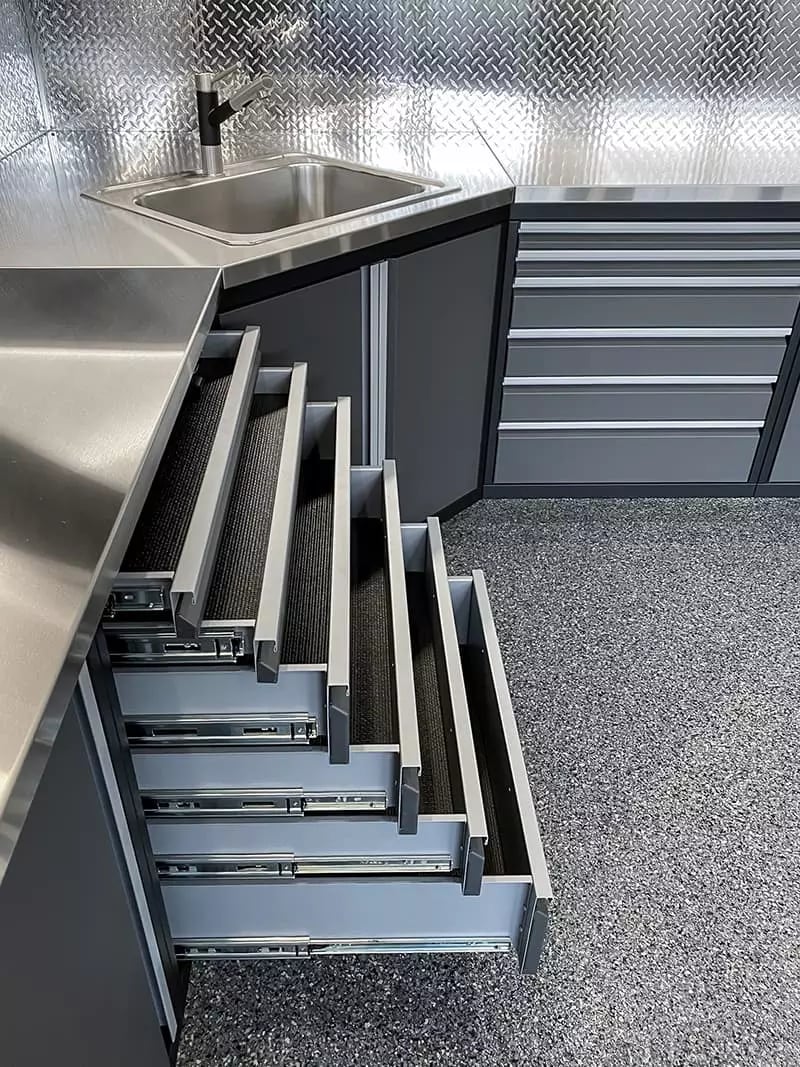 Open cabinet drawers with premium 150 lbs capacity ball bearing drawer slides and silver full-length handles (which are also used on the cabinet doors).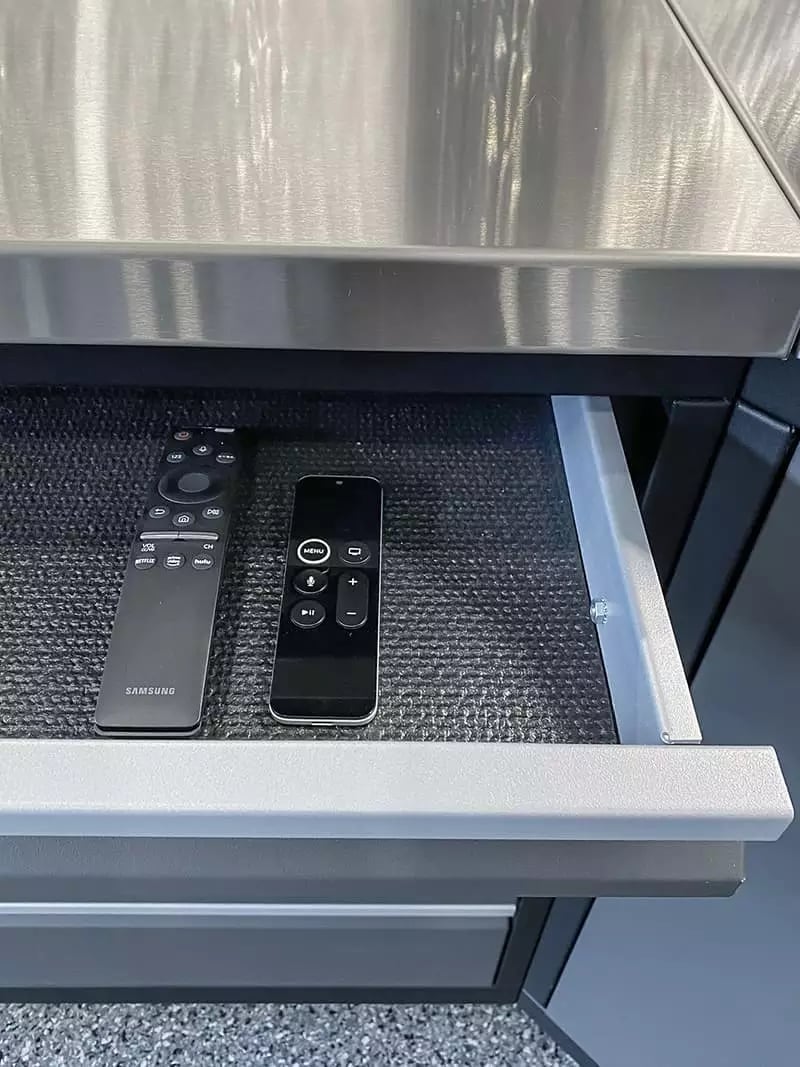 Non-slip drawer inserts keep everything from tools to TV remotes from getting shifted around when the drawers are opened and closed.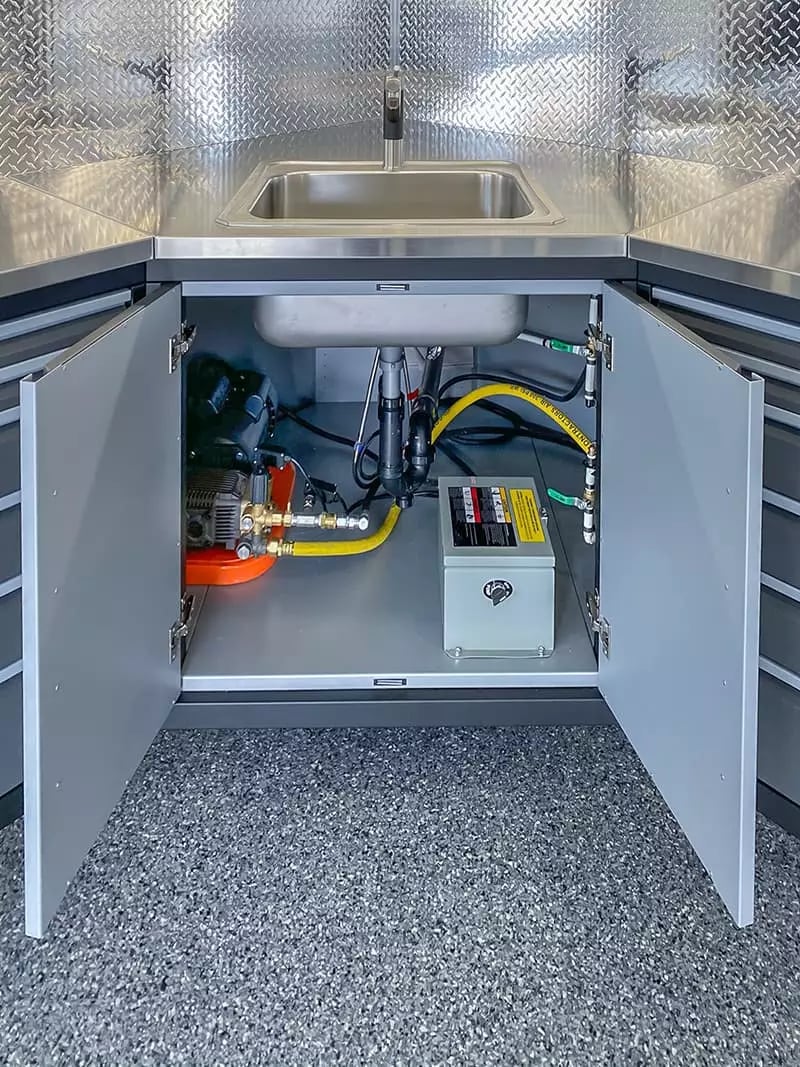 The cabinet doors, featuring soft-close hinges, keep the pressure washer on the left hidden and off the garage floor.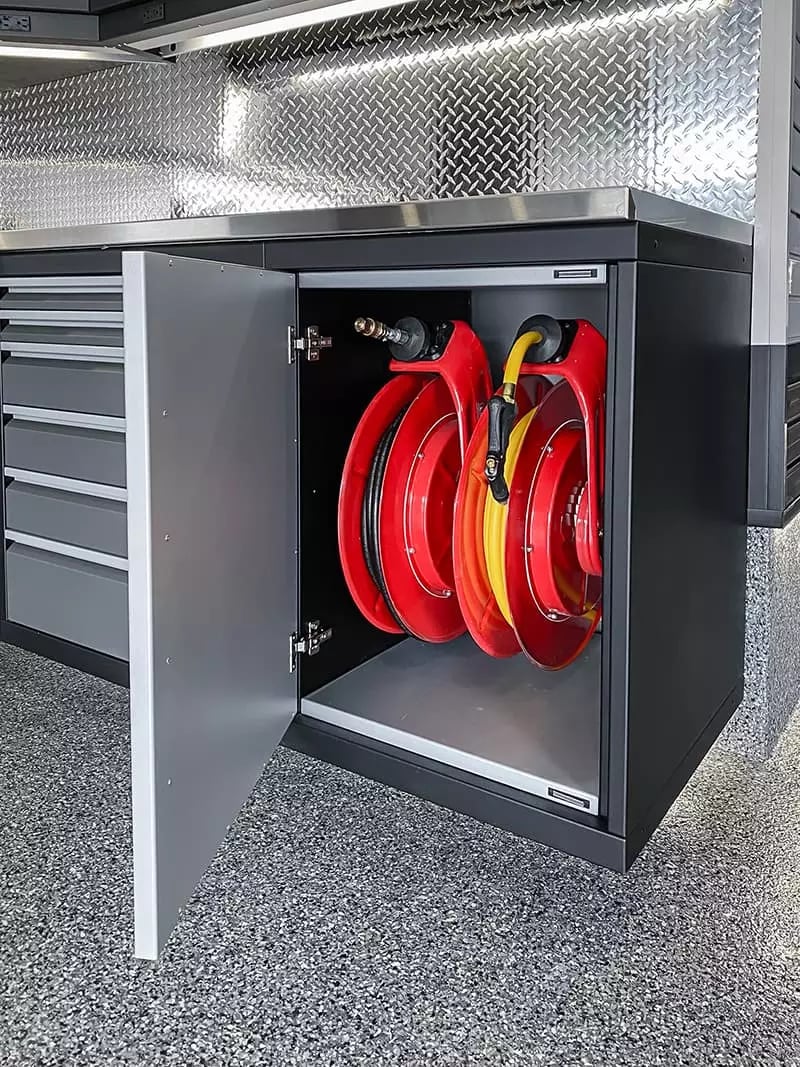 The pressure washer hoses are easy to access, kept organized, and also concealed to preserve the garage's tidy appearance.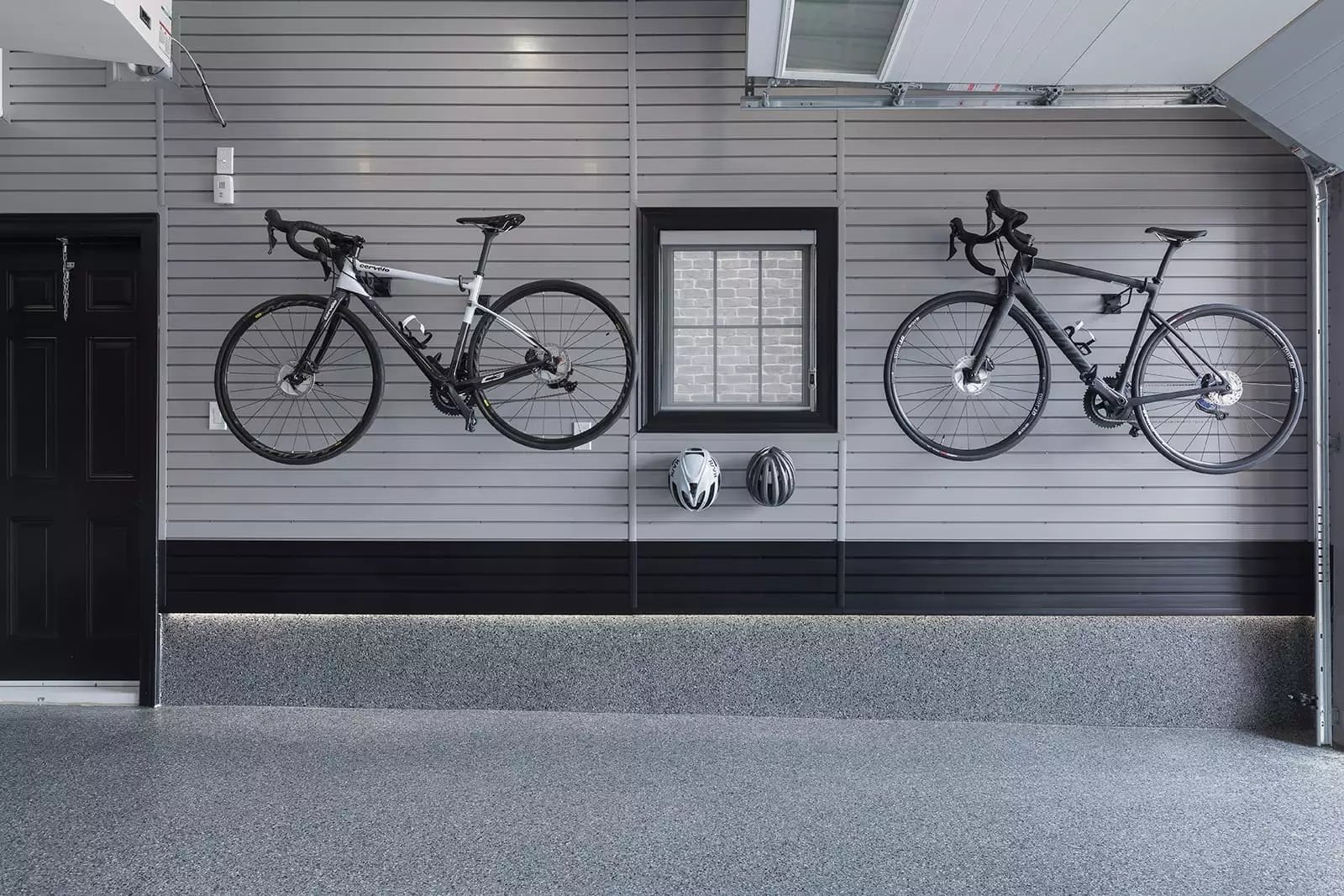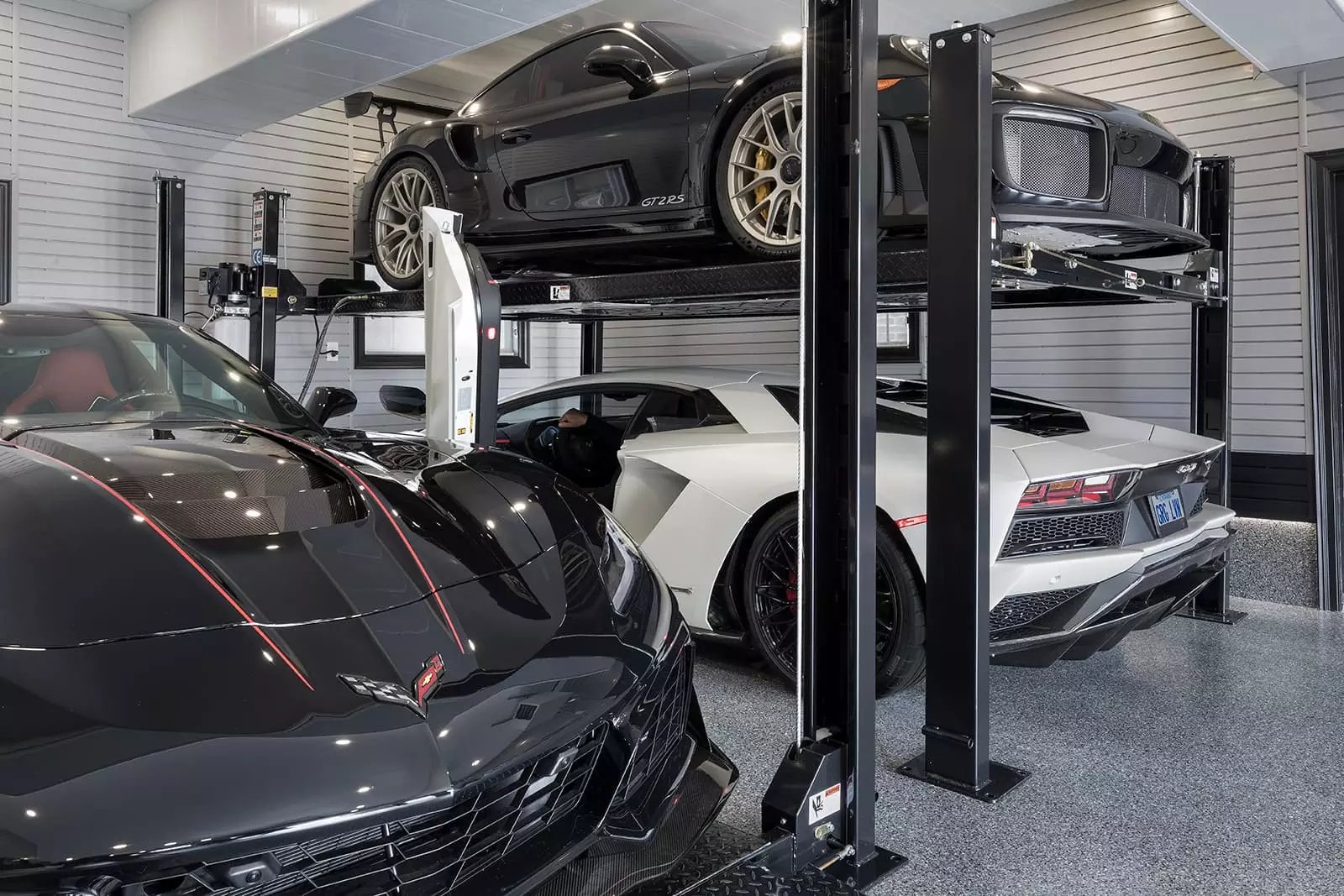 Car lifts are great for car collectors that want quick and easy access to their vehicles. When you can conveniently keep all of your vehicles right in your own garage, why waste money on luxury car storage fees?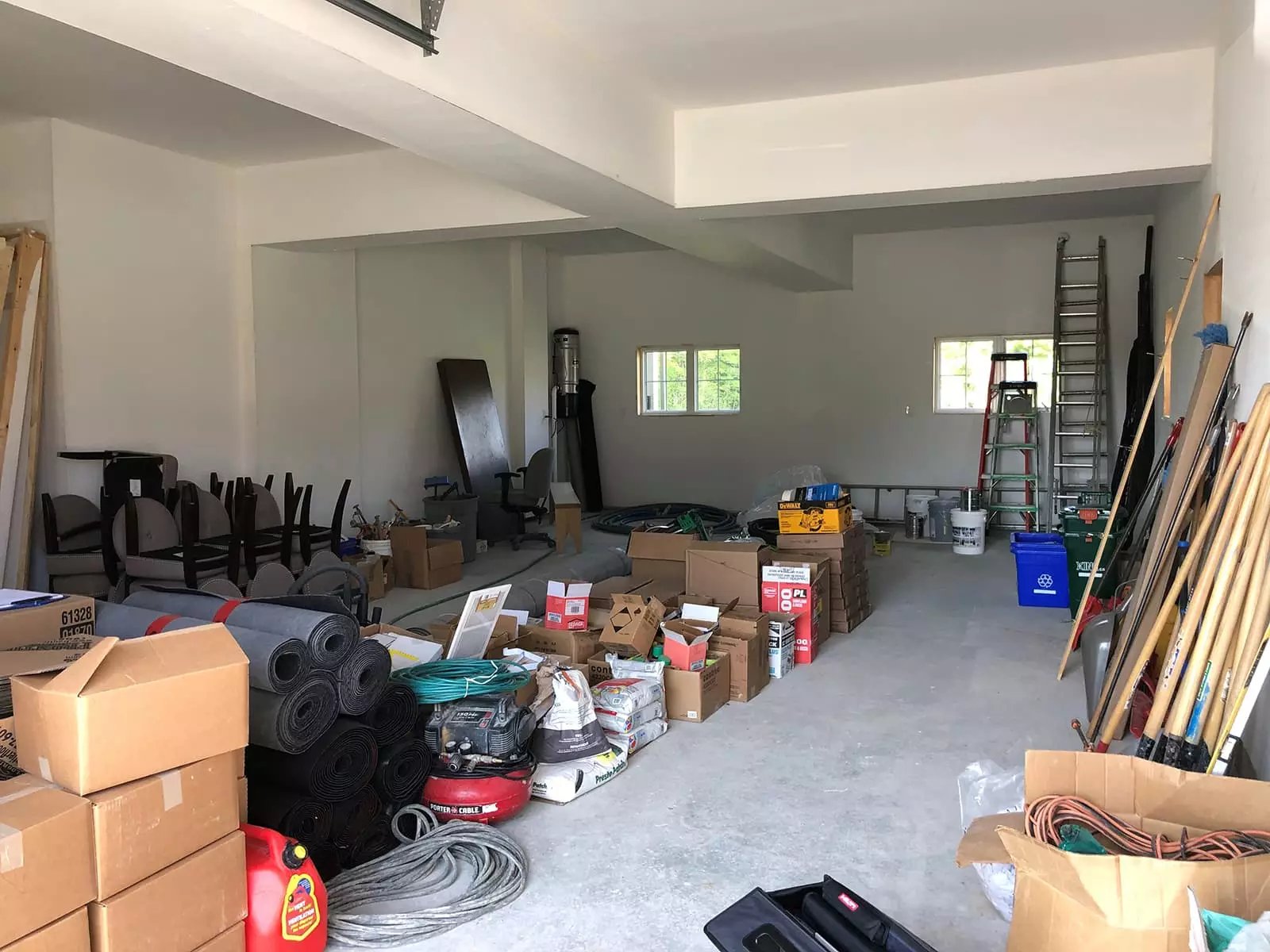 BEFORE: The unfinished garage in desperate need of efficient storage space.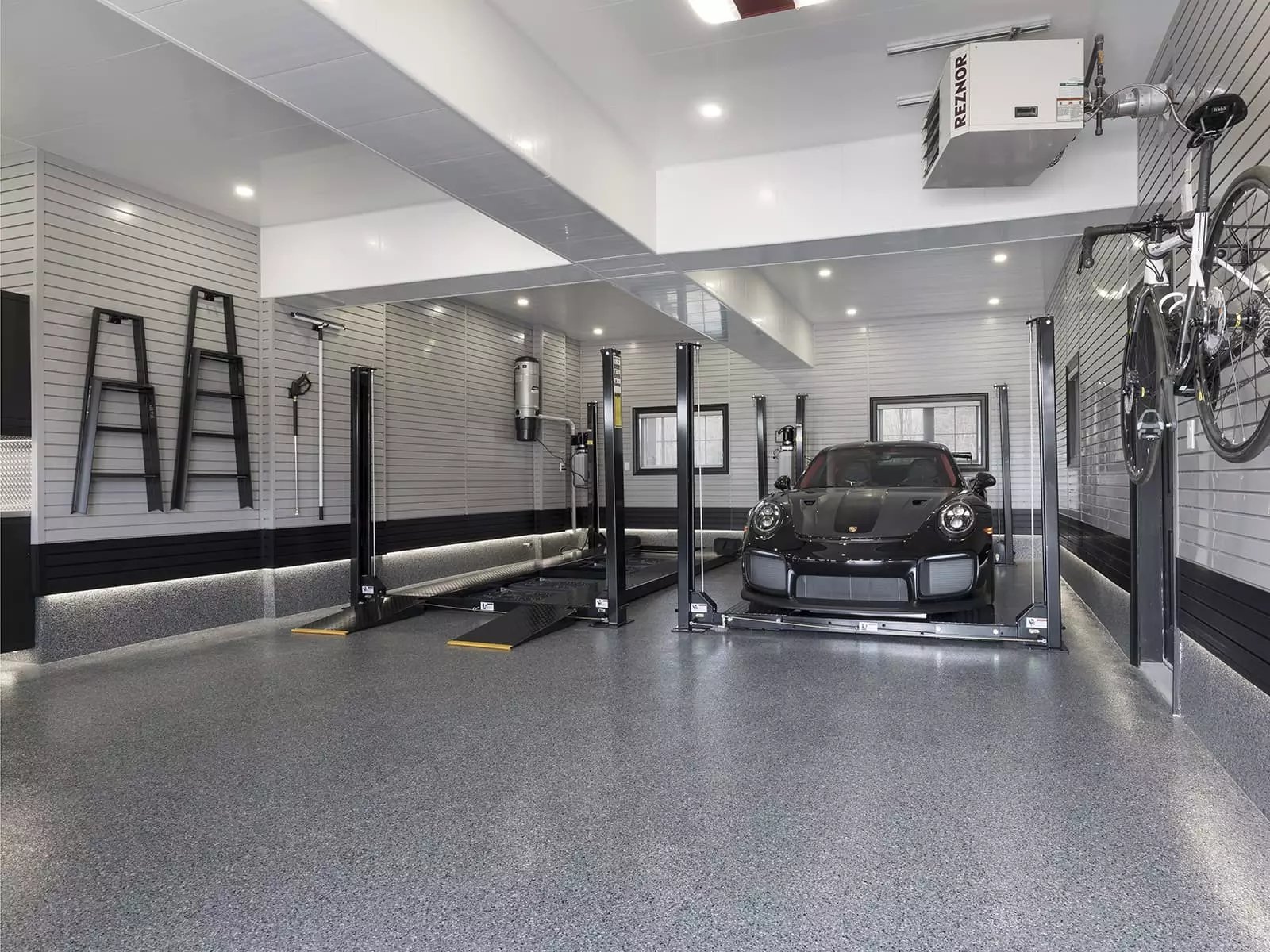 AFTER: A double car lift allows this car collector to store four vehicles in this section of the garage.
Garage Living offers many solutions that enable homeowners to maximize their garage's storage space, not just for items like tools and sports equipment, but for the one thing garages were invented for – vehicle storage.
Contact us today for a complimentary in-home design consultation. We specialize in creating bespoke garage spaces that are beautiful and functional.
Related:
---
All text, images, and graphics on garageliving.com are the property of Garage Living Inc. and are protected by copyright, trademarks, and other intellectual property rights. View our Terms of Use for more information.
COMPLIMENTARY DESIGN CONSULTATION
Let's talk about your garage remodel project.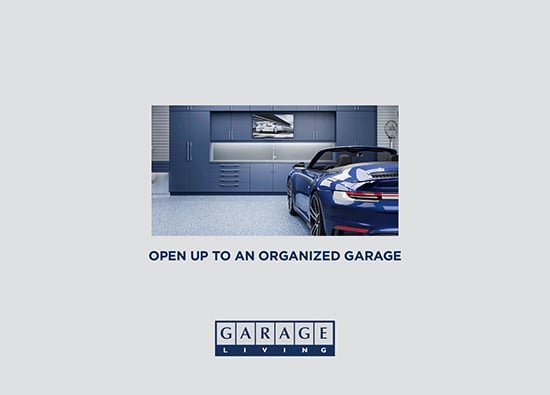 IDEA BOOK DOWNLOAD
Get inspired
with a complimentary 28 page idea book.