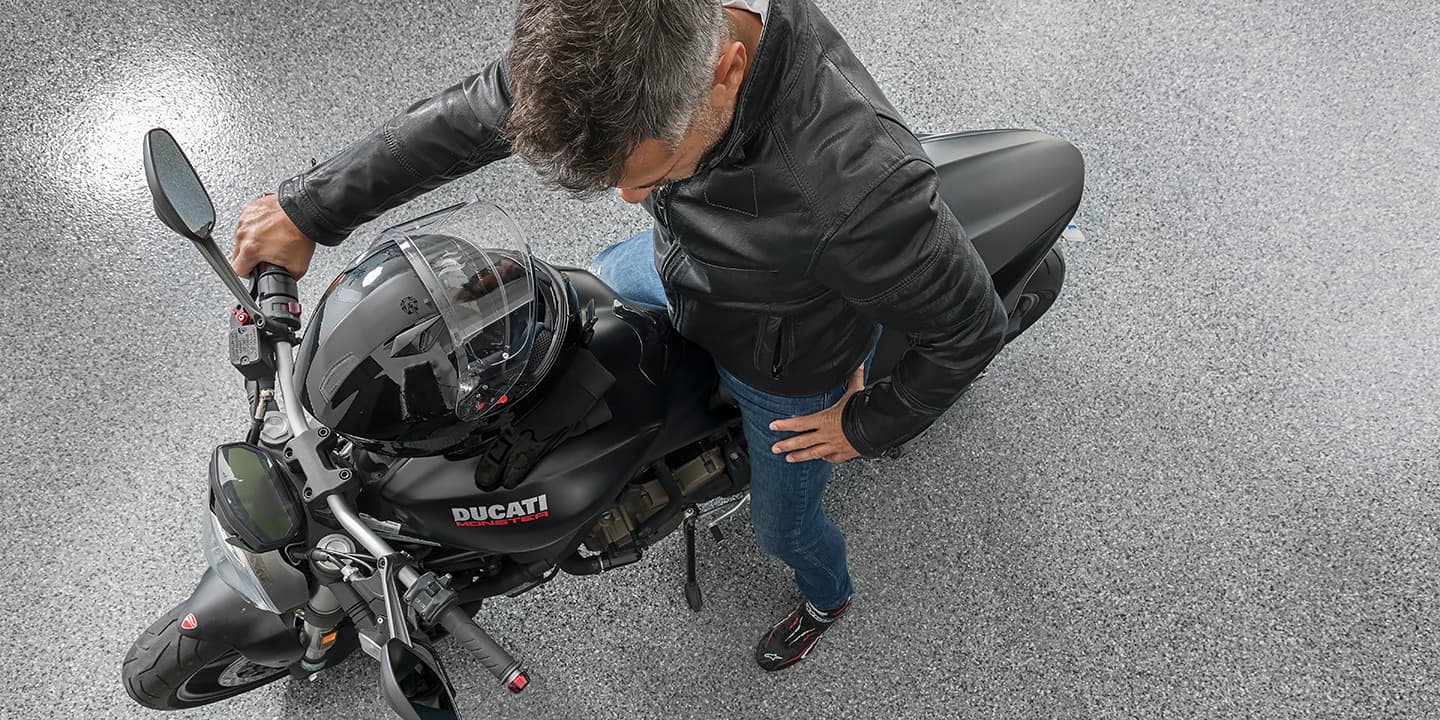 Transform your garage floor
Transform your unfinished, dusty garage floor, into a clean and durable surface. Garage Living specializes in the preparation of concrete surfaces and the application of a Floortex™ floor coating – the best garage floor coating on the market.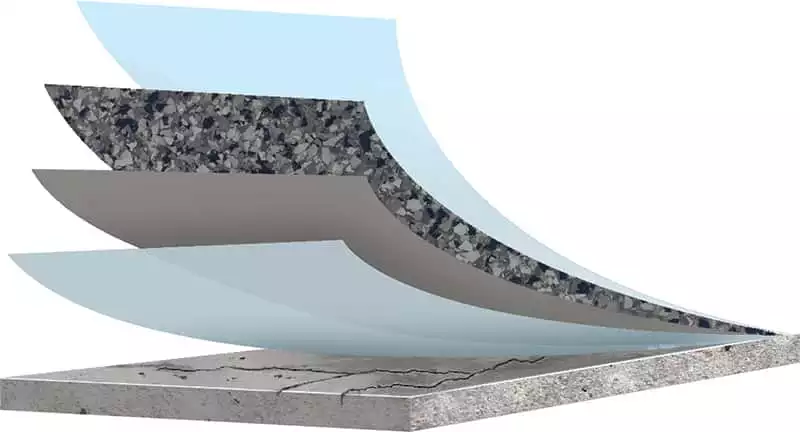 Polyaspartic floor coating
Our polyaspartic floor coating system (Floortex™) is superior to epoxy, used in many do it yourself (DIY) projects. Polyaspartic flooring has better abrasion and chemical resistance than epoxy. It also has a rapid curing time which means our professionally trained installers can refinish your floor in less than a day.
If you want a garage floor that is tough, easy to maintain, and long-lasting, then a Floortex™ floor coating is your best solution. If it's strong and durable enough for the US Navy, it will stand up to the demands of your garage.
Key benefits
as little as one day installation
UV stable topcoat that maintains a high glossy finish and doesn't yellow or fade over time
excellent abrasion and impact resistance
chemical resistance to oil, gas, engine coolant, salt, and household chemicals
easy to clean and maintain (see our Floortex™ cleaning guide)
textured surface which provides more traction than traditional epoxy coatings
higher heat tolerance than epoxy coatings that resists "hot tire pickup" (where hot tires can leave permanent markings on a floor)
over a dozen flooring colors to choose from
10-YEAR LIMITED WARRANTY
Our Floortex™ floors come with a 10-year limited warranty.
You'll receive a certificate with the purchase date and warranty coverage details. We use the highest grade, industrial strength floor coatings.
GOOGLE REVIEWS
Within a working day our garage floor was completely transformed. Our only regret is that we didn't do this years ago… what a difference.
JEAN GAIRDNER
The quality of the job is outstanding, I would not hesitate to recommend this company to friends family and enthusiasts.
P. KAY
My garage floor was in rough shape with large cracks and flaking concrete. Two technicians spent a full day doing the floor and now it looks great!
DONNA
GARAGE FLOOR COATING COMPARISON
Find out how Garage Living Floortex™ compares to urethane and epoxy garage floor coatings.