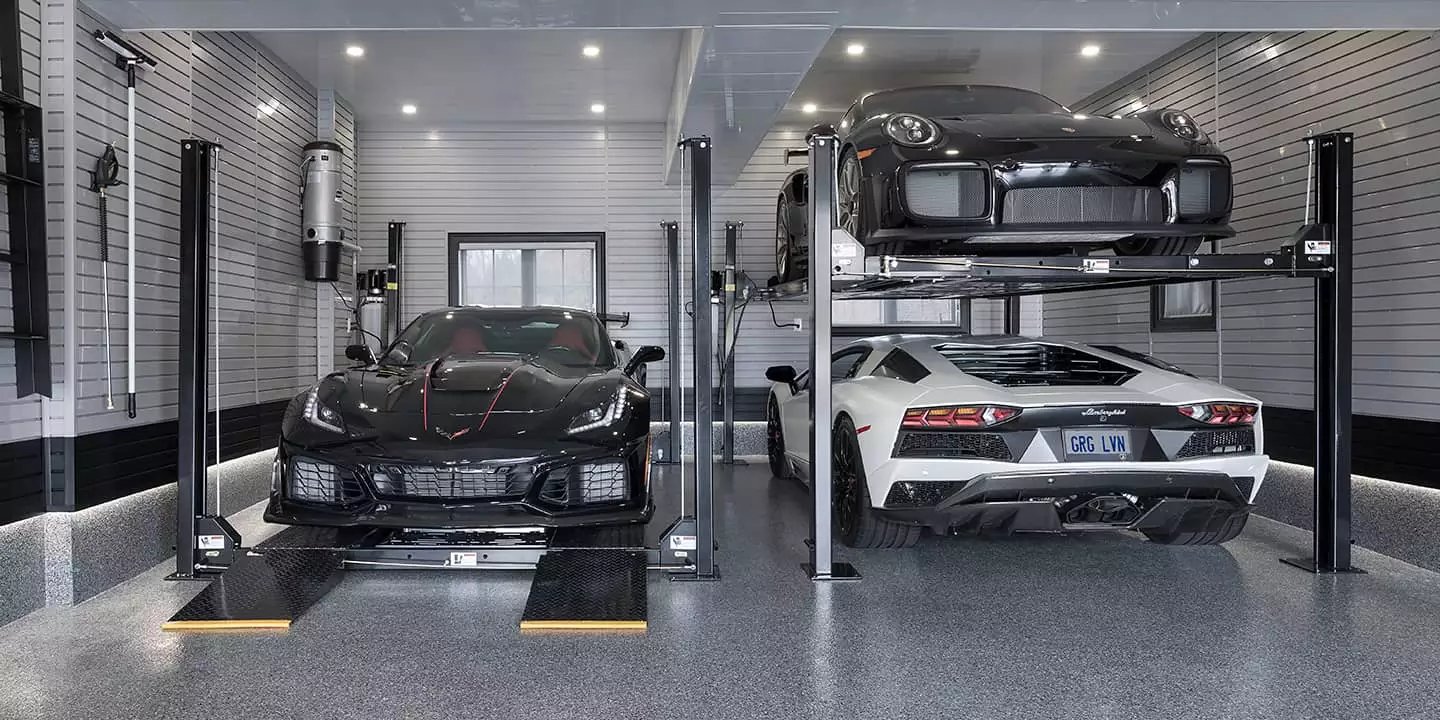 DOUBLE YOUR PARKING SPACE WITH A 4 POST CAR LIFT
Garage Living installs high quality 4 post car lifts for residential use. Increase the parking space in your garage without the cost of a major renovation or expensive off-site storage. Take advantage of the unused space in your garage.
We have 3 models for various vehicle sizes. Features include:
8,000 – 9,000 lbs lifting capacity
4 drip trays included
powder coat finish available in black only
steel approach ramps included
ALI Certified (American Lift Institute) and safe for residential use
WILL A CAR LIFT FIT IN MY GARAGE?
Every garage is different and there are 3 factors that will determine if a car lift will fit:
floor space
ceiling height
garage door placement
If you can park your vehicle in the garage then you have enough floor space for a car lift. Your garage ceiling needs a minimum height of approximately 10 feet.
The last thing is the garage door. You may need a high lift conversion for your door so it opens at a higher level within your garage. Contact us. In most cases, we can tell you over the phone if you can fit a car lift in your garage.
Download our car lift brochure (PDF: 2 MB)
COMPLIMENTARY DESIGN CONSULTATION
Let's talk about your Designer Series garage.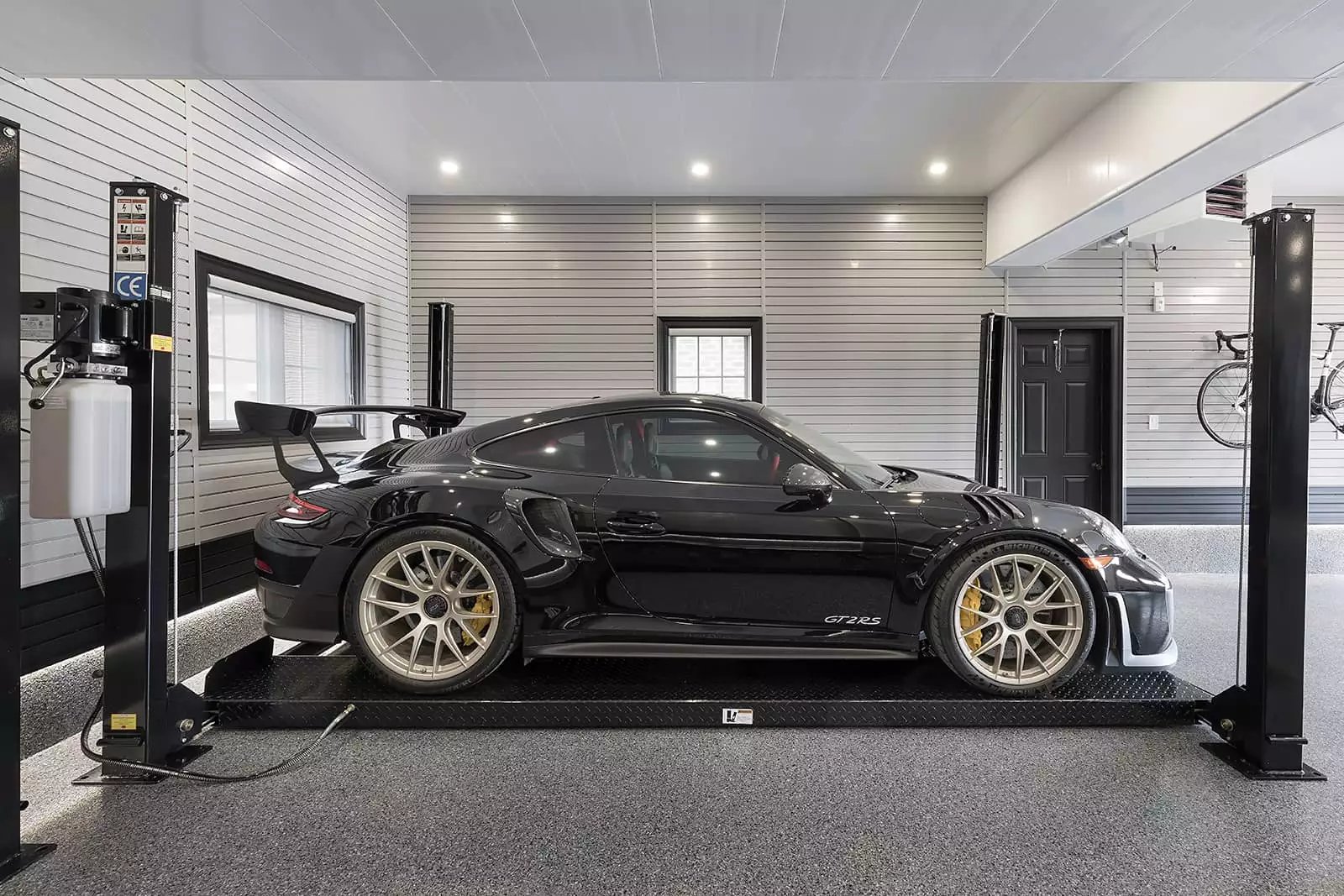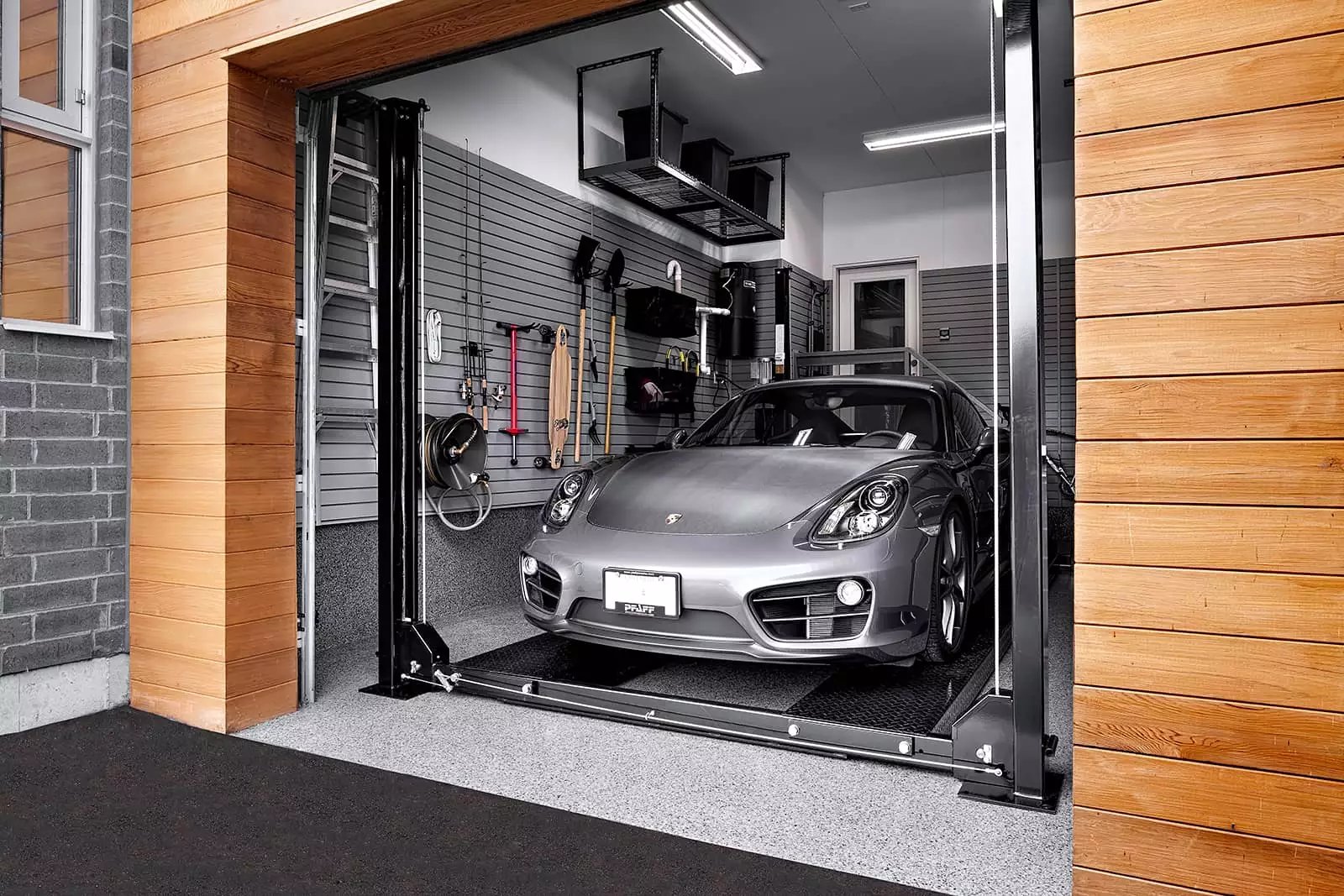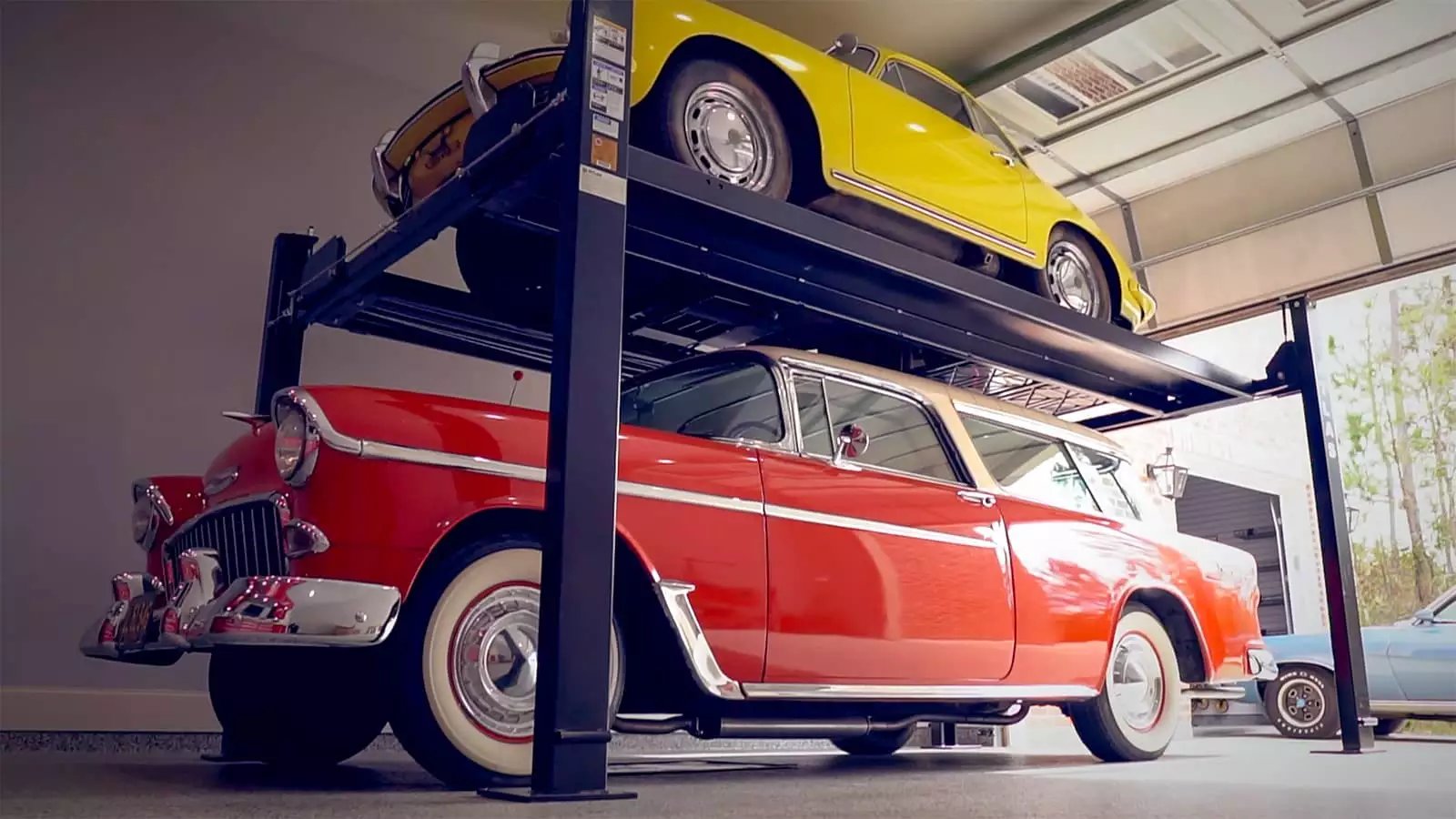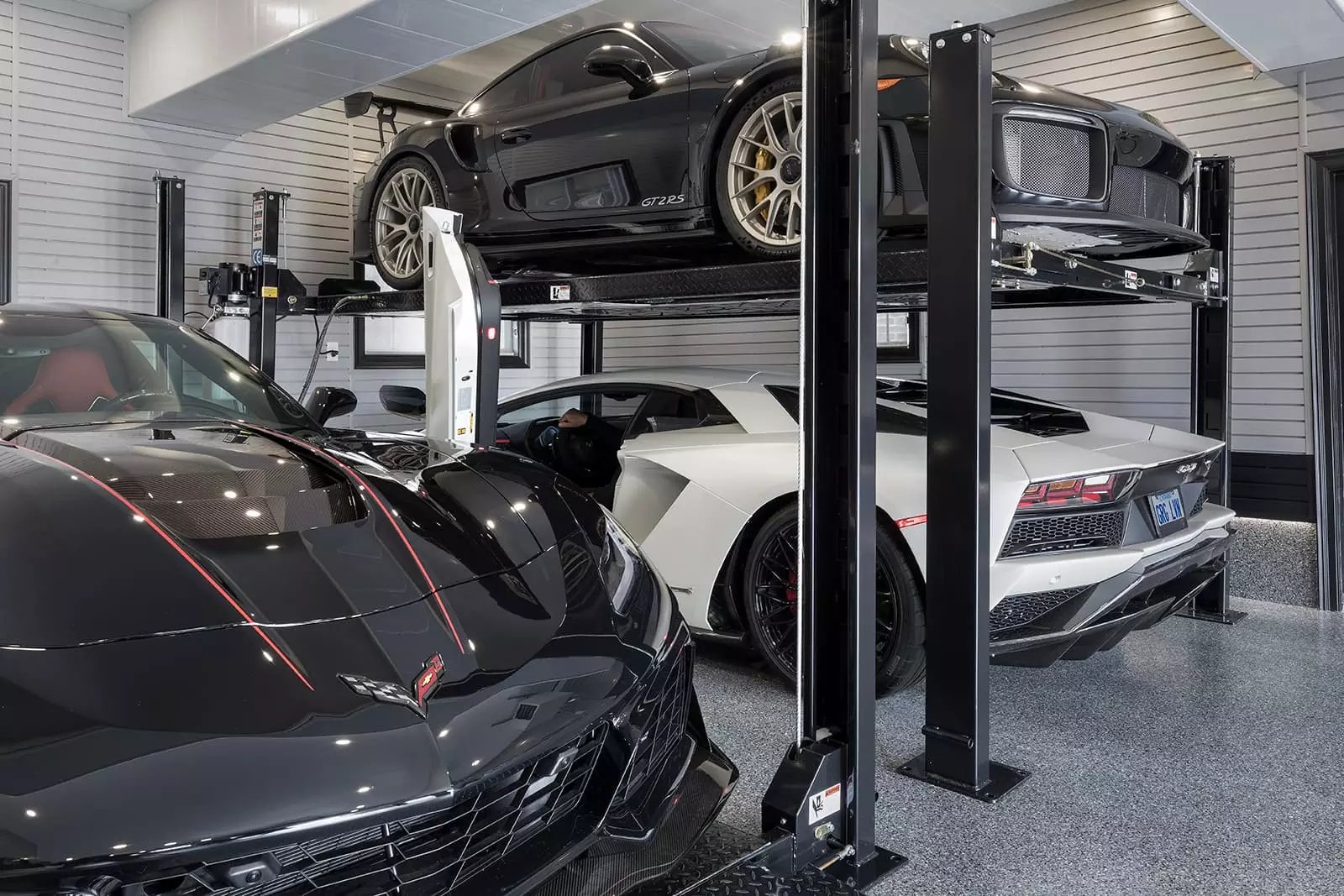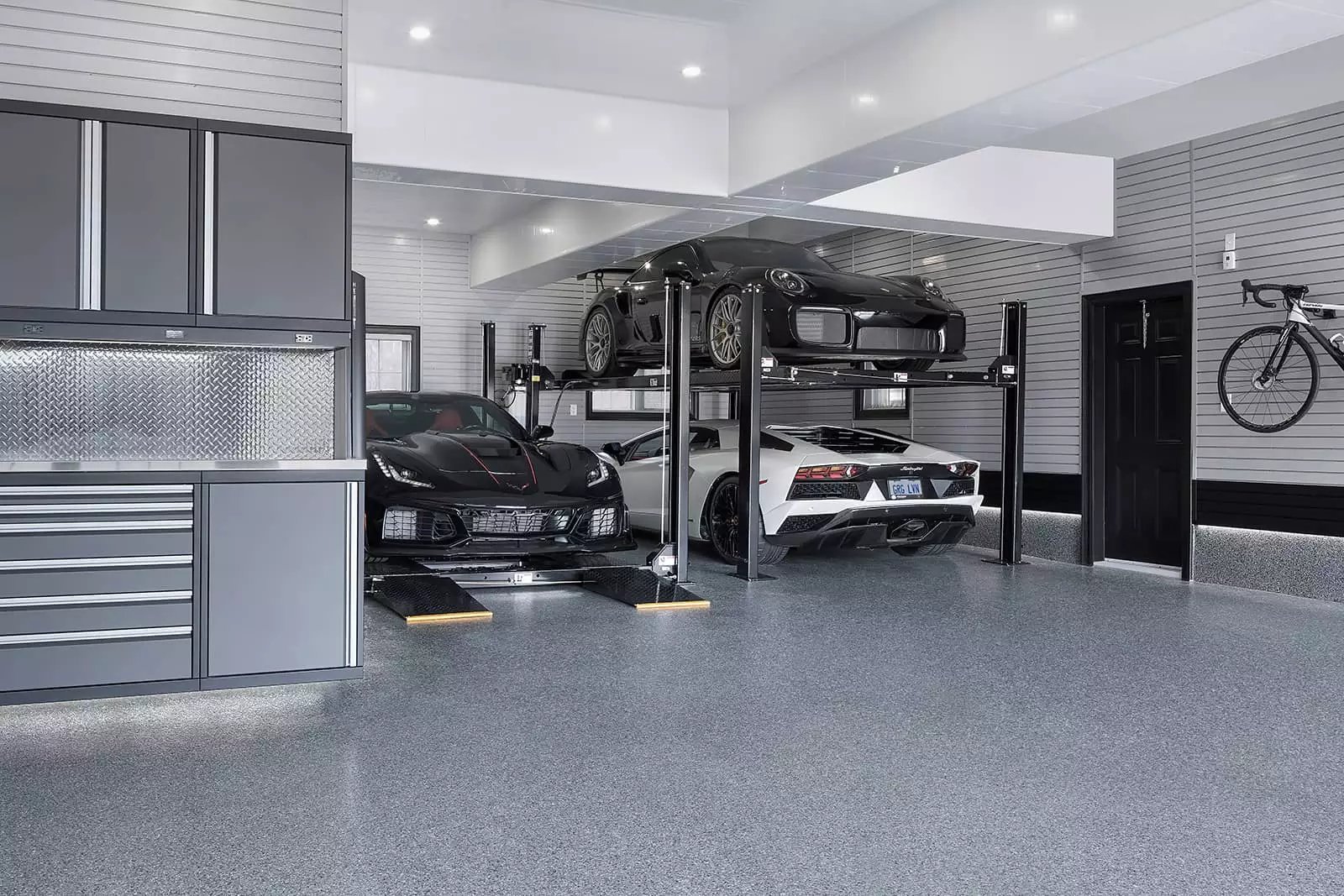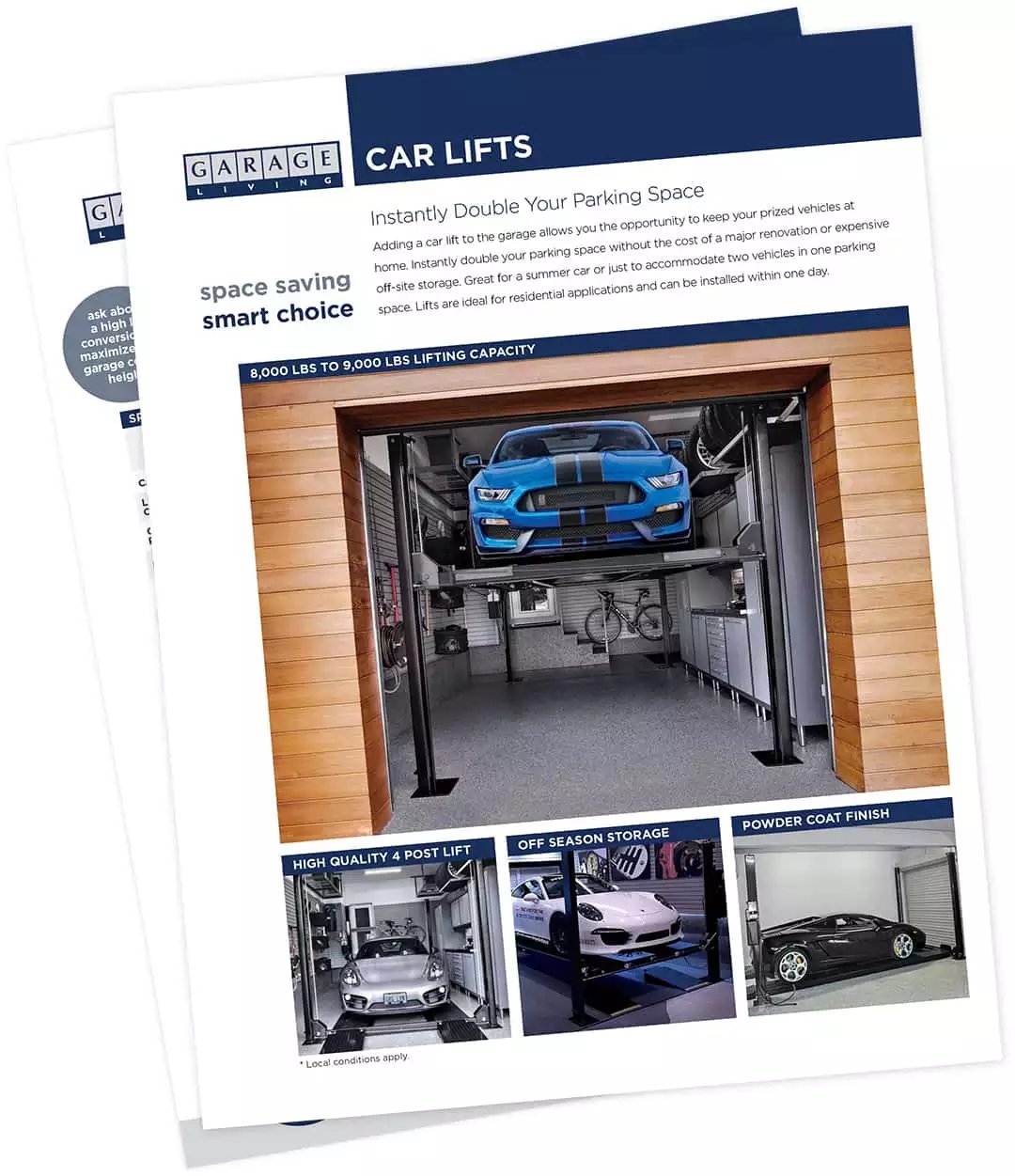 CAR LIFT BROCHURE
Download a copy of our car lift brochure.
COMPLIMENTARY DESIGN CONSULTATION
Let's talk about your garage remodel project.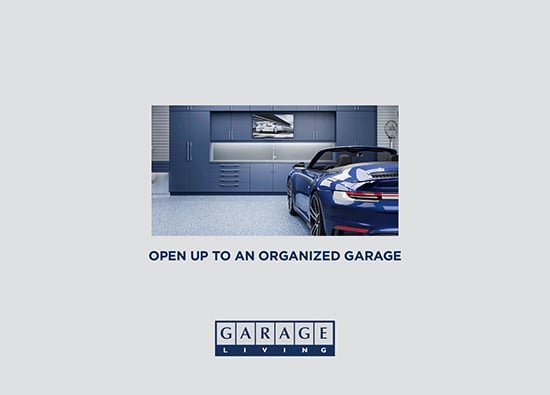 IDEA BOOK DOWNLOAD
Get inspired
with a complimentary 28 page idea book.