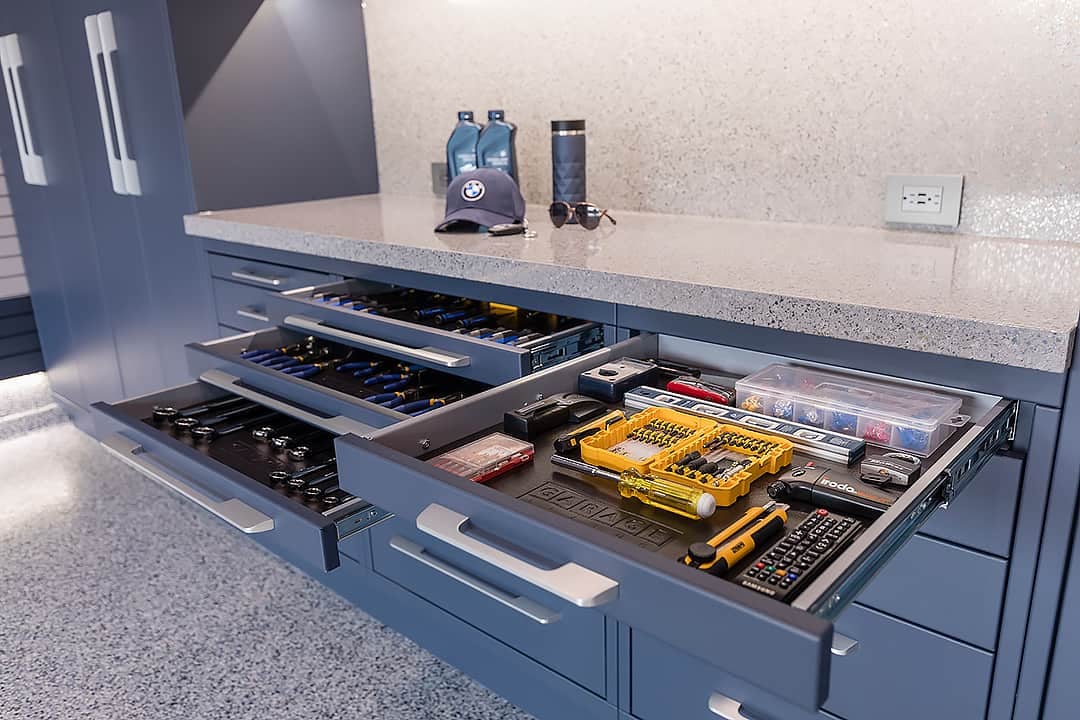 Anyone who owns a house should have a home garage inventory, along with a detailed list of everything else that's being kept under their roof.
According to the Insurance Information Institute, only 49% of American homeowners have a record of the contents of their homes, however.
Creating a home inventory list is admittedly one of those time-consuming tasks that tend to get put off, like cleaning out the garage.
But taking the time to properly itemize everything you own is essential in case something unexpected happens to your home, such as a burglary or damage from a fire or a natural disaster.
A home garage inventory is also important to put together because garages are one of the most common entry points into a house for burglars. The room typically contains several expensive items (aside from vehicles), like sports equipment, high-end hand tools, power tools, and outdoor power equipment.
A home garage inventory helps in a time of crisis
In a time of crisis following a burglary, fire, or severe weather event that damages your home, trying to remember what items were stored in your garage won't be easy. You'll be highly stressed already and shouldn't be spending any of your brain bandwidth wondering if that stolen or damaged power tool was worth $300 or $500 when it's time to file a police report and insurance claim.
Should the unexpected happen, you'll be glad you were proactive and made a record of your belongings. Putting together a thorough home garage inventory will also make it easier to ensure you're fairly compensated for stolen or damaged property.
Another way to look at it is that having an accurate inventory of your house is a smart way to increase the return on investment of what you're paying for homeowners insurance.
Having a home garage inventory helps to speed up the insurance claims process so you can replace any damaged or stolen items that much quicker. It also makes it easier to know exactly what you owned so you can replace your favorite items with the same model if desired.
How to make a home garage inventory
Making an inventory of your garage and home can be done in three ways: with a mobile app, using a paper checklist, and with photo or video documentation.
Whichever method you choose, remember that the more detailed information you can input, the better. Include the following important details for each item:
year of purchase
original cost
make, model, and serial number
Save any receipts for the most expensive items that are stored in the garage. Including the general location of where each item is stored is helpful, but not essential.
If you're a detail-oriented person, you can make a record of every single thing in your garage, right down to those rusty old coffee cans filled with random screws, nuts, nails, and other hardware fasteners.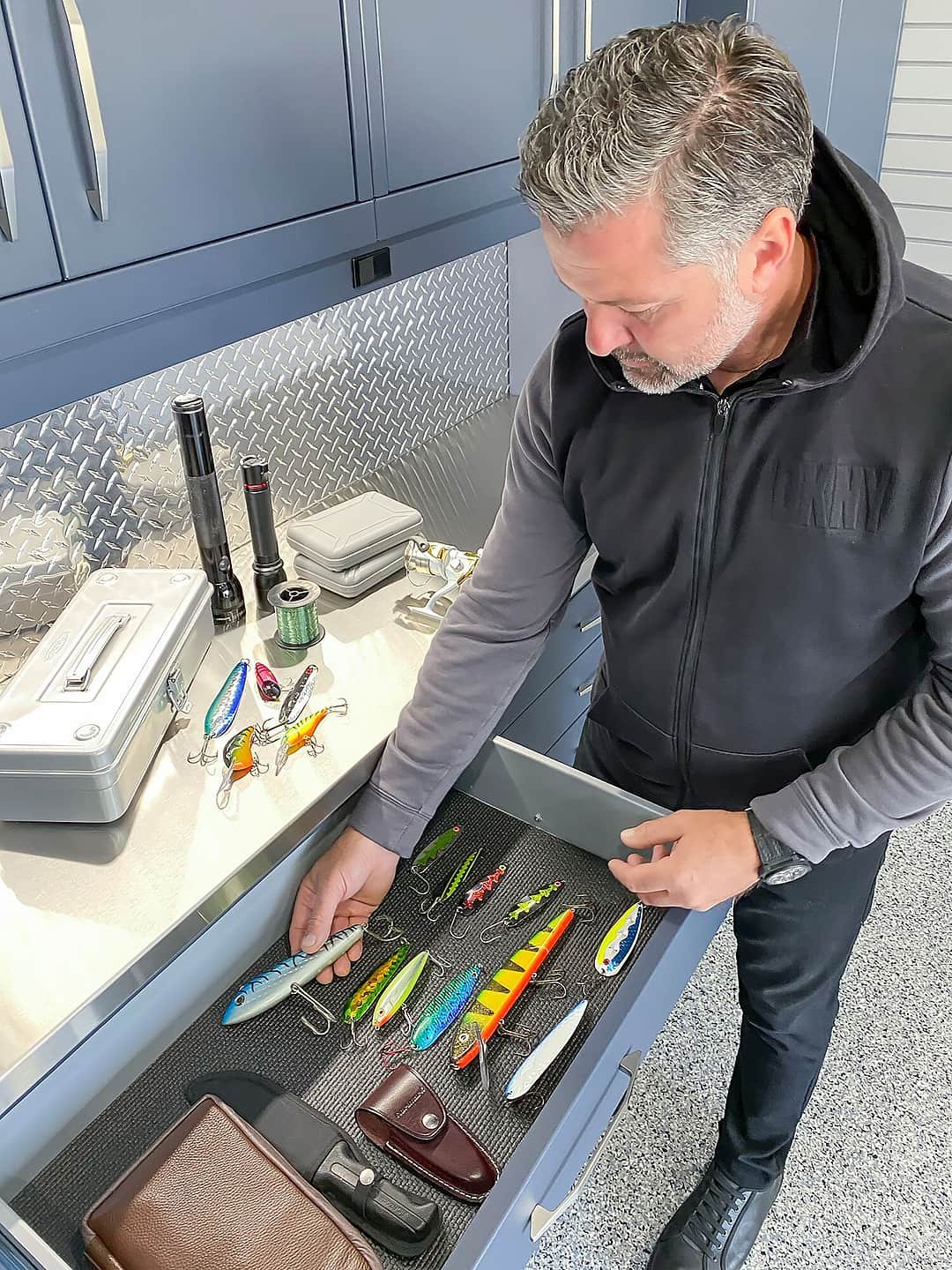 Or you can keep things simpler by leaving out items with very little or no value. Group items of lesser value (around $30-50 or less) together on your inventory list and estimate their total value. For example, four inexpensive garden shovels could simply have one entry that reads "four garden shovels at $30 = $120".
Let's take a look at the different ways you can create a home garage inventory.
1. Home inventory mobile app
There's an app for seemingly everything these days and that includes apps to document everything that's in your home.
Using an app is the most efficient way to create a garage storage inventory list. A well-designed app will make the documenting process go much quicker than using a paper inventory list. You can input what an item is, list its details, and then snap a quick photo of it. All of that information will be kept organized and easy to find in the app whenever you need to reference anything.
Some apps make the inventory process even simpler. If an item has a barcode, all you have to do is scan it and all the relevant information you need about that product is pulled from a database and saved in the app. Easy-peasy.
Some insurance companies offer home inventory mobile apps to their customers. If yours doesn't or you're not satisfied with the features available on their app, there are plenty of home inventory apps available for iOS and Android phones and tablets.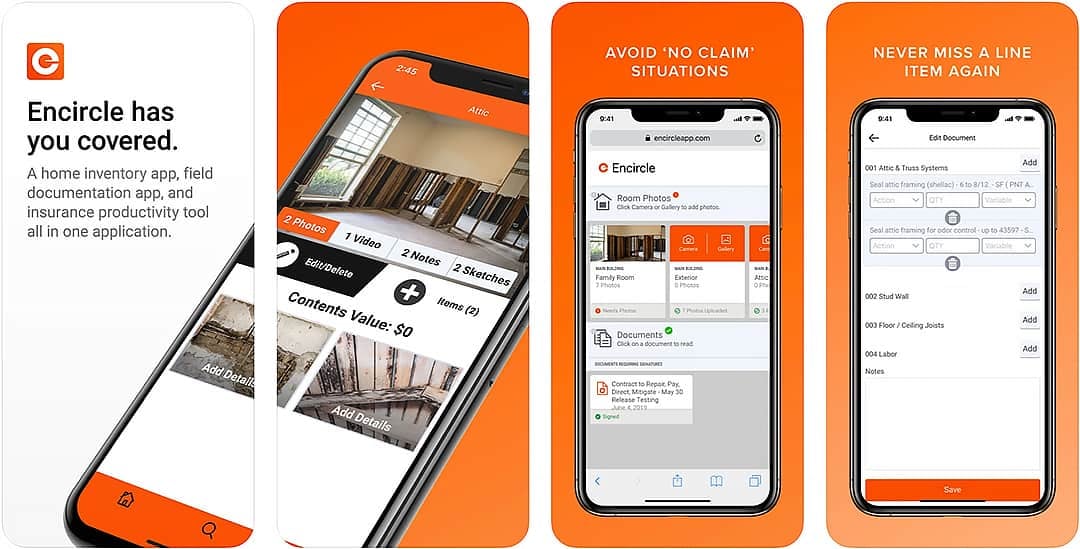 Apps are the best method for making a home inventory list because your document can be stored easily in the cloud and accessed instantly from a mobile device, regardless of where you are.
2. Paper home inventory checklist
Maybe you prefer an old-school approach to documenting your belongings. Lots of people still make their home inventory lists with a trusty old pen and paper.
Ask your insurance company if they have inventory forms or checklists available for you to use. If not, it's not difficult to find a checklist online that you can print out. The Red Cross has a detailed inventory checklist for every room in the home that you can download here.
Store any hard copies of your garage inventory in a safety deposit box or fireproof home safe. If the safe isn't waterproof, put the paper documents in a waterproof container.
It's a good idea to make a digital copy of the inventory sheets that can be stored on a computer, flash drive, or in the cloud. As an additional security measure, give a digital or paper copy of your home's inventory to a trusted friend or family member.
3. Photo or video documentation
Some insurance companies will recognize photo or video documentation of your property as proof of ownership in an insurance claim. This would involve taking clear photos of all your belongings or making a video recording showing everything you own with narrated details of each item being filmed.
State Farm Insurance, for example, states that "A visual record of your possessions shows proof of ownership. This can be accomplished with a video walk-through of your home or through a series of photographs."
However, some insurance companies won't permit video or photographic inventory records as proof of ownership in a claim, so make sure you know your insurance company's policy.
Just like a paper inventory checklist, keep backup copies of any video and photographic documentation in a safe place.
Additional benefits of making a home inventory list
Investing the time to make a home inventory list won't just get you prepared in case something happens to your home, it also provides a great opportunity to get the garage more organized.
Get rid of some of the room's junk and non-essential items so you'll have fewer things to inventory and allow the garage to have more open space and functionality.
A home inventory list also functions as a helpful organization tool. If your garage can't seem to stay tidy and things are commonly being misplaced, consult the list before a duplicate purchase is made. That only wastes your time and money and adds one more thing to the garage that takes up space and needs to be inventoried all over again.
Another benefit of creating a list of your home's inventory is that it gives you a more accurate and up-to-date dollar amount of the value of your belongings. That lets you make any adjustments to the amount of coverage that's in your homeowner's insurance policy if necessary.
Update your home garage inventory checklist annually
The initial documenting of your belongings with a home garage inventory project will take the most amount of time and work.
Once the list is done, check back in with it once a year to make changes for any items that were removed or added to the garage.
It's also a good idea to update the inventory list whenever you purchase a high-value item that will be stored in the garage.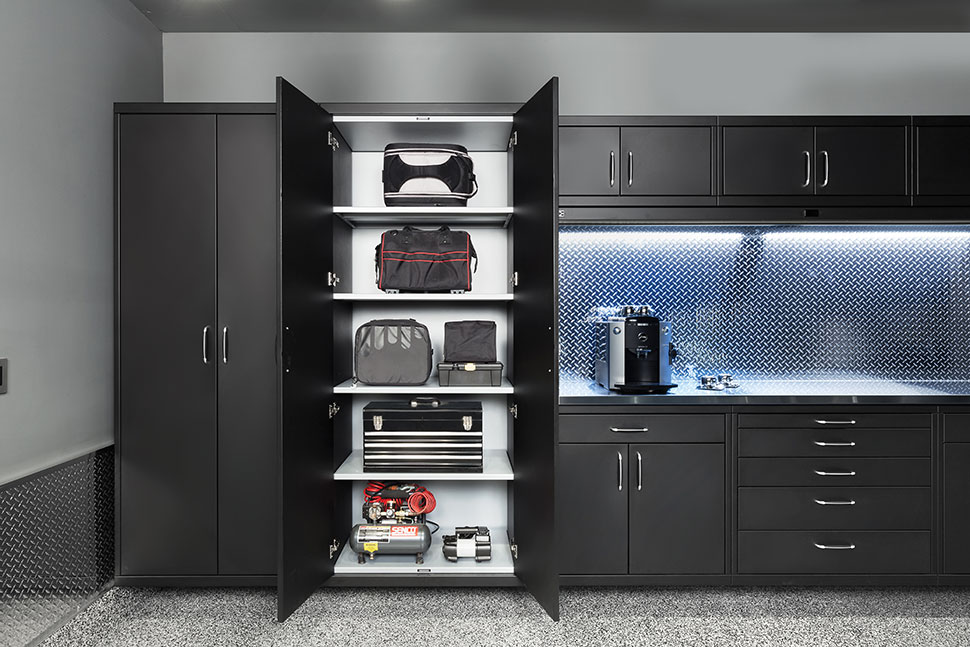 No time? Hire someone to do your home inventory.
Maybe you're not comfortable with technology or being organized isn't a strength of yours. Or perhaps you simply don't have the time or inclination to create a home inventory list but can appreciate the benefits of having one.
If any of these reasons apply to you, consider hiring a home inventory company to do the work. They'll come right to your home and have the tools and experience to get the job done faster than the average homeowner can.
Your insurance company may even be able to recommend a home inventory company for you that they know is reliable. If not, do your homework to find a company in your area that is trustworthy and accurate.
Enjoy the peace of mind a home garage inventory provides
Hopefully, you'll never have to go through the stress of having to deal with a burglary or any sort of damage to your home.
If you are faced with a situation where your property is stolen or damaged, having an up-to-date home inventory list will be invaluable.
Don't wait until disaster strikes before getting your home inventory list prepared. Give yourself the peace of mind of knowing that everything you own is accounted for and eligible for proper compensation from your insurance company.
Creating an inventory list is a smart investment of your time and money in your home. So is giving the garage a remodel to modernize its appearance and optimize its functionality.
Schedule a free design consultation with Garage Living to transform your garage.
Please share this post if you found it useful.