If you're hoping to get a long life out of your garage doors, there are steps you can take to keep them operating and looking like new.
Although a garage door technician should be the only one to perform any major maintenance, these 10 tips can help you extend the life of your doors.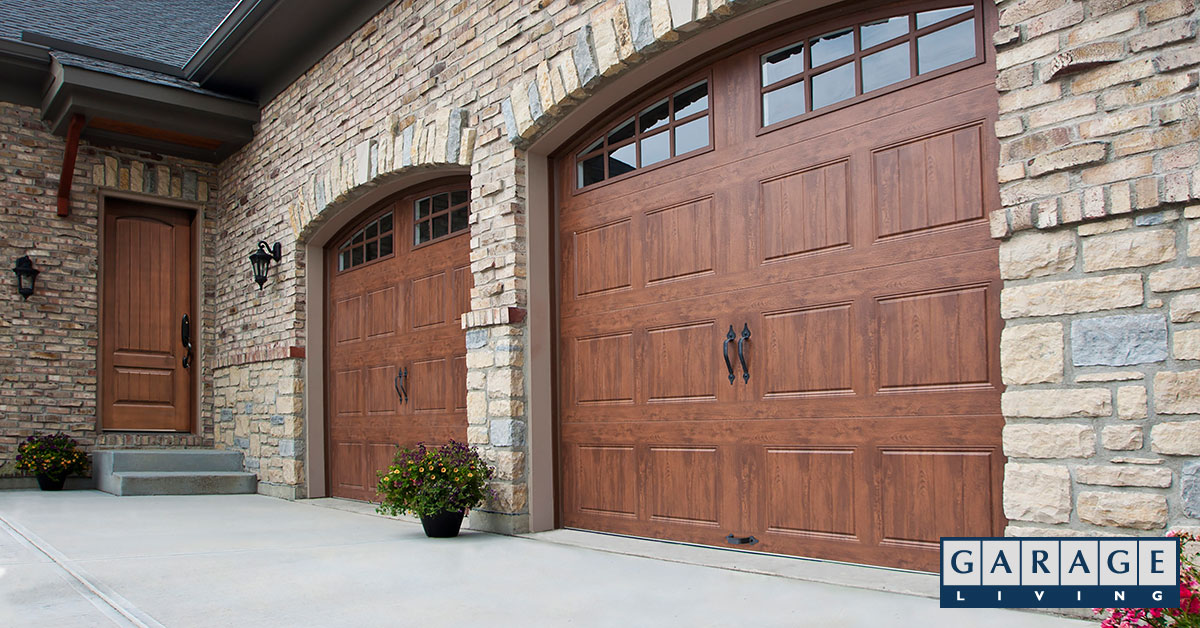 1. Check how your garage doors are operating
Watch your garage doors when they open and close. How would you describe their movement? If the doors are opening and closing in a manner that is anything but smoothly, check further to see why and call to have them serviced if you're unable to fix things.
Also check to what the doors sound like when they're moving. If they're squeaking or creaking, oil the gears so everything works more fluidly and quietly.
2. Give your hard-working doors a tune-up
Did you know that the average garage door opens and closes 3-5 times each day? That's approximately 1,500 times per year and enough movement to loosen the hardware.
With a socket wrench, tighten all roller brackets and bolts. Doing this once every 4-6 months will make a difference.
3. Test your garage door's balance
To test the balance on your doors, disconnect the opener and pull its release handle. Manually move the door halfway up. If the door doesn't stay in place, you should call a professional and have them make proper adjustments to the door's balance.
4. Check your garage door rollers
You will need to replace your doors' rollers about every seven years. Bi-annual inspections are a great way to ensure your rollers are in proper form. If you notice any damaged rollers, have them replaced immediately.
5. Replace weatherstripping if necessary
Change the weatherstripping at the bottom of your doors if they become cracked or won't stay anchored. Damaged weatherstripping allows more hot and cold air to transfer in and out of your garage, which lowers your home's energy efficiency.
6. Perform some yearly maintenance
Even when your garage doors are moving properly and aren't making any unwanted sounds, you should lubricate them once a year. Lubricate any moving parts, including the opener's chain or screw and the overhead springs.
7. Check the garage door cables
Check your garage doors' cables and if you notice any broken strands or damage near the bottom roller bracket of them, it's time to call a professional to have them fixed.
8. Safety first!
Test the safety features on your garage door opener a few times a year by placing an object (a piece of wood or a brick) in the path of each door.
When the garage door is coming down and touches the object, it should reverse and go back up. If it doesn't, have the opener serviced immediately.
If you have a garage door opener that's more than 20 years old, it may not be equipped with adequate safety features or any safety features at all. Invest in your family's safety and and enjoy the convenience of owning a modern garage door opener and consider buying a new model.
9. Inspect the door springs
Inspect the springs on your garage doors a couple of times annually to check for damage caused by rust or everyday wear and tear.
If any of your garage door springs need to be service, never attempt this job yourself! Trying to fix and replace door springs can be very dangerous and should only be handled by a pro.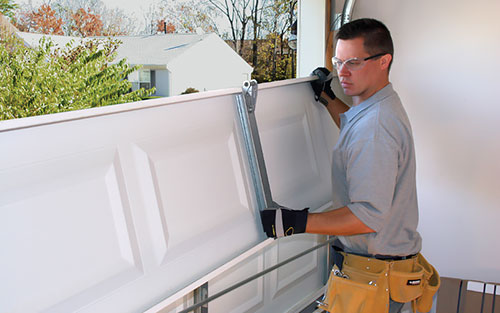 10. Freshen up your garage doors' appearance
Check your garage doors for cracks, water damage, chipped paint, and rust. Do some periodic garage door touch-ups to keep the most prominent exterior feature of your house looking presentable.
If you want low-maintenance doors, steel and fiberglass garage doors are ideal. To keep your home's exterior looking great and to extend the life of your garage doors, give them a wash with a gentle all-purpose cleaner every few months.
We have garage door solutions and more
If it's time to replace your garage doors, Garage Living has a huge selection of attractive steel, fiberglass, wood, and aluminum door styles to boost your curb appeal. We carry a variety of high-quality LiftMaster garage door openers, too.
If you want to upgrade the space behind those garage doors, Garage Living can also help. We offer the total garage transformation experience, which you can discover for yourself by scheduling a free design consultation.