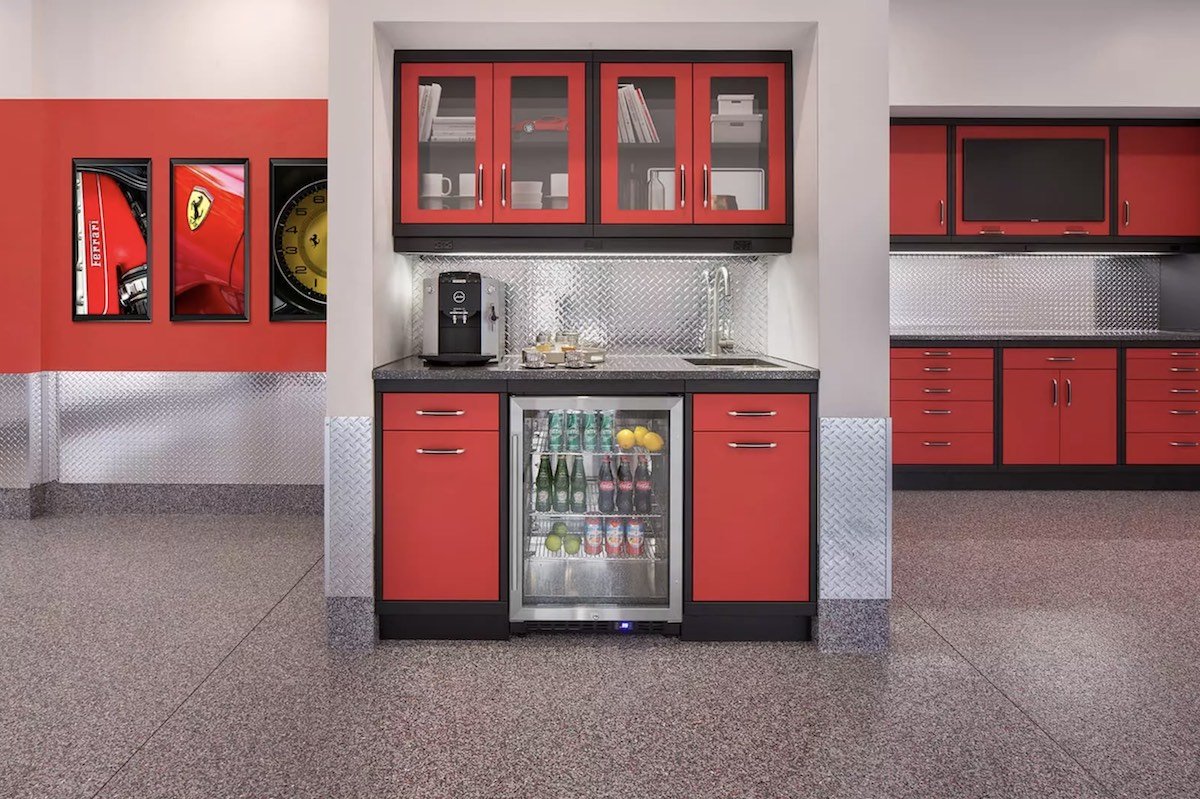 It's a hot summer day and you're in the garage exercising or working away on a project. A cold, refreshing beverage is calling your name, so you open your garage fridge and grab a beer, soda, or water.
Having a fridge in the garage is undeniably handy in such a scenario. Is it practical or even responsible to have a second fridge running in your home, though?
There are differing opinions on the subject. Environmentalists think it's wasteful. Experts who study food waste (which is a major issue in the U.S. and Canada) believe it contributes to the problem. A lot of homeowners love the convenience of having two fridges, however.
Get all the facts you need to know about garage fridges and whether or not you should be using one.
Do you really need that garage fridge?
Owning a second refrigerator is quite common. An estimated 23% of the 35 million homes in the U.S. have two fridges, with the second appliance usually being located in the basement or garage.
If you're considering buying an extra fridge for the garage, moving an old fridge out there, or debating whether or not to get rid of that extra fridge, ask yourself these questions:
Are the temperatures in my garage suitable for the fridge I want to buy or currently have?
Do I spend a lot of free time in the garage and love having a nearby fridge to store beverages?
Is an additional fridge and/or freezer used regularly for storing extra groceries that won't fit into my main fridge?
Could the space my garage fridge is taking up be put to better use?
Do I really need to have a full-sized fridge loaded up with more beer, bottled water, and soda than my family can drink in the next few months?
Can I justify the extra expense of running a second fridge?
The pros and cons of having a second fridge in the garage
To further help you decide on the practicality of running a fridge in your garage, here are some pros and cons to consider:
Pros

:
An extra fridge is handy for staying well-stocked on groceries and reduces the number of trips made to the grocery store.
Having a garage fridge that can hold bottled drinks is super-convenient and lets your main fridge be used mainly for food items.
A cooking enthusiast will appreciate having room to store their leftovers.
If you entertain frequently, an extra fridge is ideal for keeping prepared dishes you're serving and for leftovers.
Cons

:
Having an extra refrigerated storage space can cause you to overbuy when food shopping.
Food in the second fridge is more likely to go to waste because it's forgotten about.
Running a second fridge in your house adds to your electrical bill.
A second refrigerator uses up space in the garage.
Owning a second fridge doubles the chance of future fridge maintenance costs.
Operating an additional fridge can create garage condensation issues from the extra moisture produced by the appliance.
Why regular fridges aren't ideal for most garages
Regardless of what decision you make after weighing your pros and cons about using a second fridge, there are a few important things you should know.
Unless you live in a climate with consistent year-round temperatures and they fall within the manufacturer-recommended range of temperatures for running the appliance, using a regular fridge in the garage is a bad idea.
Just for starters, operating a fridge in an inhospitable climate that doesn't comply with the manufacturer's recommended guidelines will probably void your warranty.
High temperatures and regular fridges = a future repair bill
Regular fridges are made to operate at room temperature. High temperatures cause a fridge in a room without climate control to run all the time without a break because it's constantly struggling to keep the interior cool.
This extra stress the appliance is under increases the amount of electricity being consumed. It also turns the fridge into a major repair bill (and eventual complete breakdown of the appliance) just waiting to happen.
Fluctuating temperatures can cause the drip pans in these appliances to fill up with water quickly. When it gets hotter, condensation will also form on the outside of the appliances and evaporate. In both cases, that means extra unneeded moisture in your garage.
A regular fridge's freezer doesn't enjoy your cold garage
It might seem illogical, but very cold temperatures in a garage with a regular fridge can play havoc with the appliance's freezer section.
Some refrigerators only have one thermostat in the fridge section, especially older models. When the temperature in a room drops, the temperature control unit is fooled into thinking the temperature in the freezer is fine.
Although the fridge compressor should turn on to lower the freezer section's temperature, it may fail to do so. The next thing you know, the malfunction could leave you with nothing but a freezer that's full of spoiled food when the room's temperature rises.
A garage refrigerator kit might help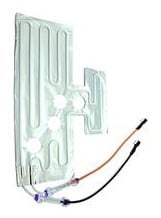 One way that a regular fridge could be used in the garage is to buy a garage refrigerator kit for between $20 and $40.
The kit lets you connect a heating pad or coil to the fridge's thermostat and essentially trick the appliance into thinking the temperature in the room is higher than it is.
Buy a kit that is made by the appliance maker specifically for your fridge model.
It's worth keeping in mind that buying a refrigerator kit for an old fridge may not be worth it. As we'll explain next, old fridges aren't energy-efficient. Therefore, it might be wiser to invest in a new garage-ready fridge that won't cost as much to run.
Old refrigerators aren't energy-efficient
The saying "they don't make 'em like they used to" has a lot of truth. This writer has witnessed one of the most impressive examples of this – and it actually involved a fridge!
I've spent a lot of time at my best friend's cottage over the years, which his family has had for several generations. One of the things that I was always fascinated by was the fridge running in the cottage.
It was a Viking fridge that my friend believes his grandfather bought in the 1950s. Back then, they called them "iceboxes". And it still worked, summer after summer, surviving through many decades of Canadian winters in a cottage that isn't winterized.
That's impressive. Now, as quaint as this may be, that old beast was probably responsible for the lion's share of the cottage's electrical bill.
Old garage fridges are far less energy-efficient than modern fridges (and that's in an ideal setting). When you factor in that they work a lot harder in hot weather and are rarely cleaned or serviced, that lack of energy efficiency is exponentially worse.
And let's face it – a lot of old fridges aren't exactly "lookers". Remember the good 'ol 70s and those lovely fridge colors like avocado green, brown, and orange?
Here's what it costs to operate an old refrigerator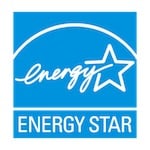 Why is it probably time for your old fridge to be sent off to the appliance graveyard?
A fridge manufactured before 1990 could potentially be costing you between $250-300 a year to run in a garage.
To find out what your old fridge is costing you to operate, use this Energy Star calculator.
Replacing the fridge with a newer model may involve an upfront expense now, but you'll save on electricity costs in the long run. It's better for the planet, too.
The best choice for running a fridge in the garage
If you're still set on having that second refrigerator running in the garage, what you need is a special type of fridge.
To prevent problems, buy a garage-ready fridge that can function efficiently when it gets bitterly cold and also stiflingly hot in your garage.
A refrigerator designed to run in a garage has better insulation and components that can handle temperature changes. This special design does make them a little more expensive.
If your garage fridge is going to mostly be used for keeping canned or bottled beverages cold and not for overflow food storage, a mini-fridge makes more sense for you.
Remember to keep the fridge out of direct sunlight and plug it directly into an electrical outlet instead of using an extension cord.
Make sure you buy the right appliance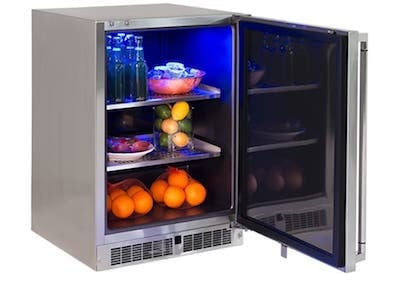 Outdoor fridges are also constructed with electrical components that can handle changing climates and temperatures, as well as moisture.
The appliances are built with thicker insulation and their exteriors are constructed with materials that will withstand exposure to the elements.
Don't make the mistake of buying an outdoor fridge for use in your garage, however. These appliances are meant for areas like an outdoor kitchen.
Like a garage-ready fridge, outdoor fridges cost more than regular fridges in terms of the amount of cubic feet of space you get per dollar. There's no point in paying more for a fridge with a weather-resistant exterior that is always going to be in a covered space.
Install a garage fridge inside a cabinet system
Garage Living helps our clients make their garages an extension of their living space. Adding extra amenities to the garage like a fridge is one way we make this happen.
Our garage cabinet systems can be designed to incorporate a garage-ready mini-fridge under the countertop like the one pictured below and in the top photo.
You can view additional photos of this Ferrari-themed garage remodel by viewing the Performance Garage gallery.
A mini-fridge won't even feel like it's taking up space in your garage because it's recessed into the cabinet system's design!
Other traditional indoor living space amenities that can be added to a cabinet system design are a TV and a sink with a faucet.
Insulation will help with climate control
Adding or upgrading your garage insulation is a wise investment, whether you have a second fridge running in the room or not.
Garage insulation helps to regulate the room's temperature so it doesn't get such extreme temperature swings.
Along with extending the life of your garage fridge, you'll boost your home's energy efficiency.
A garage fridge is convenient. So is indoor parking.
Having a fridge that is specifically designed for use in the garage is convenient.
Being able to park your vehicles in the garage and having a well-organized space is even more convenient.
Update your garage's appearance and optimize its functionality by scheduling a free design consultation with Garage Living.
Please share this article if you found it useful.
Related articles: