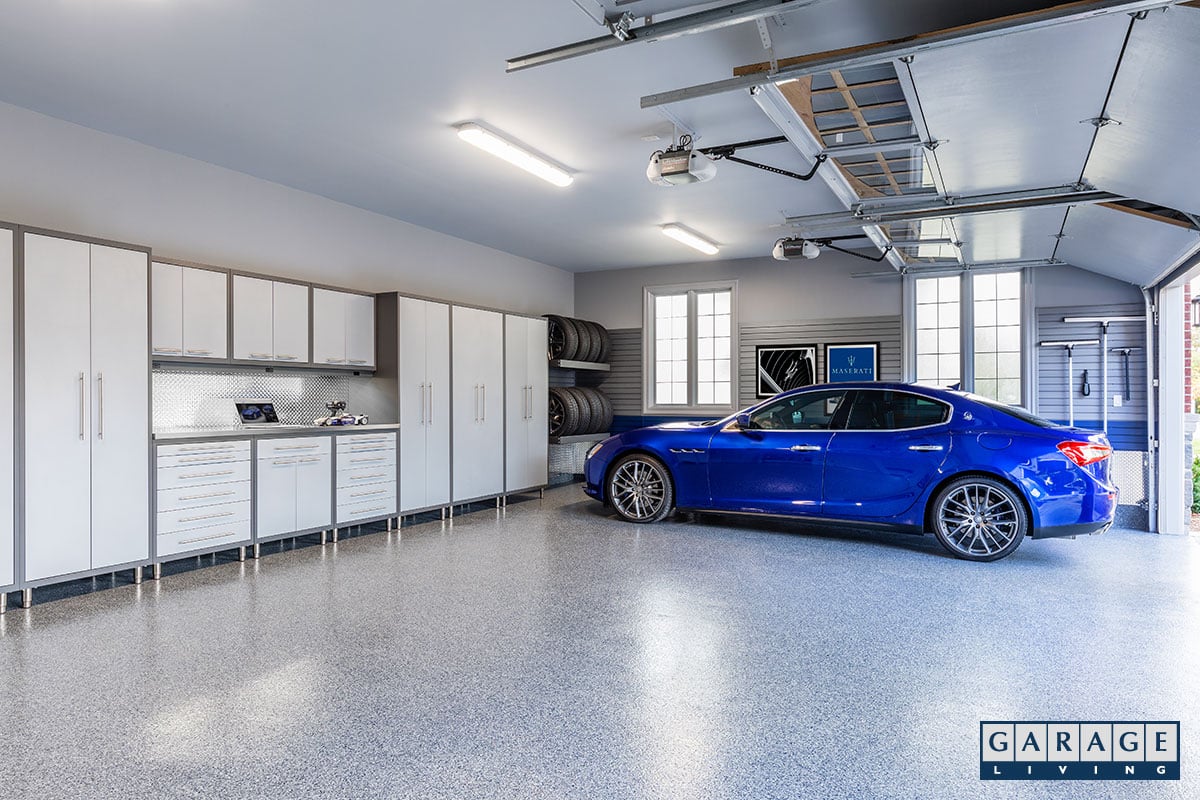 The garage is one of the hardest working spaces in your house. But how much do you really know about garages and how they're actually used by homeowners?
We compiled a wide variety of surprising home garage stats and facts that give some revealing insight into our garages and how we use one of the home's most important spaces.
35 surprising home garage stats and facts
55% of Americans spend 1-2 hours each week in the garage doing hobbies and other activities. (Impulse Research survey)
A 2-car garage in an average-sized home comprises approximately 13-15% of the home's overall square footage.
Only 11% of homeowners say they're satisfied with their garage and wouldn't want to improve it. (Wall Street Journal survey)
When purchasing a home, 80% of buyers factor in the garage when making their decision. (Impulse Research survey)
Five famous companies that started in the garage: Apple, Amazon, Disney, Google, and Harley-Davidson.




A home organization study done by Moen (North America's top faucet brand) found that the garage was the most cluttered space in homes. Another survey conducted by the National Association of Professional Organizers found that 50% of homeowners named the garage as the most disorganized area of their house.
"Removing junk" ranked as the top answer from people who were asked how they could enjoy their garage more. (Wall Street Journal survey)
More than 50% of homeowners plan on reorganizing their garage within the next two years. (Peachtree Consulting survey)
The average garage door opens and closes 3-5 times each day (approximately 1,500 times per year).
The American Housing survey shows that 80% of owned houses and condos in the U.S. have a carport or garage. A Health Canada study found that more than half of Canada's single-family homes have an attached garage.
52% of homeowners want to have a garage their neighbors envy. (Thompson's Company study)
Of 1,500 North American respondents to a Garage Living poll, 20% said they were unable to park in their garage. A Sparefoot survey of 1,000 Americans found that 47% of them admitted to encountering problems with being able to park in their garage. And another UCLA study of 32 Los Angeles-area families found that 75% of them didn't use their garages for parking.
Disorganization (not lack of space) causes 80% of household clutter. (Soap and Detergent Association study)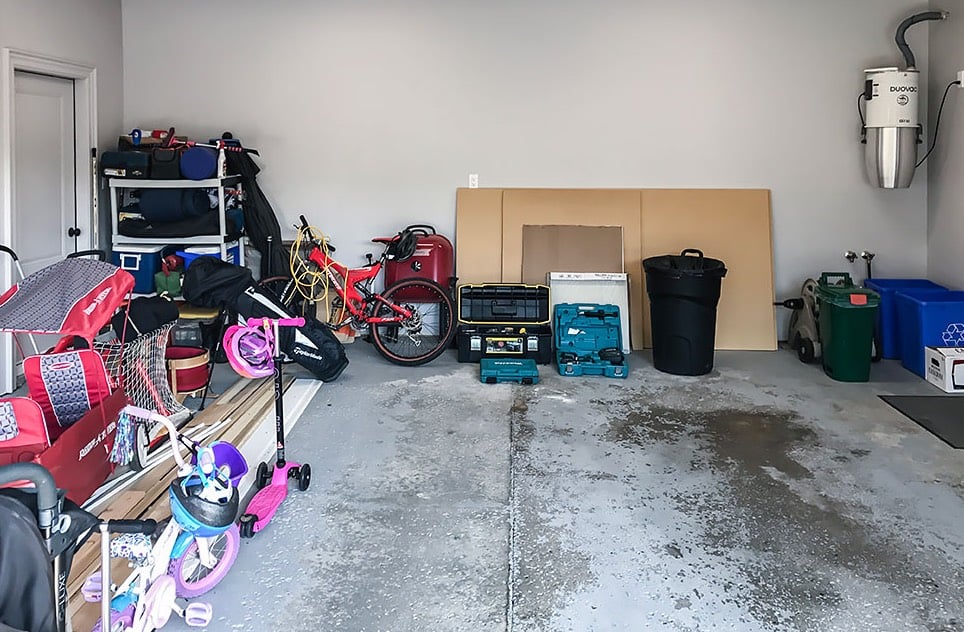 25% of people with 2-car garages don't park in them at all. A third can only park one car, largely due to garage clutter. (U.S. Dept. of Energy study)
Running a fridge or freezer in your garage that was manufactured before 1990 can add $250-300 a year to your hydro bill.
A Wall Street Journal survey of 900 homeowners found that only 70% of their garage space allows for parking.
74% of homeowners polled named "parking" as the most important function of their garage. (Wall Street Journal survey)
82% of the 500 realtors surveyed said that a garage that's disorganized has a negative impact on the first impression of anyone looking at potential homes. (Braun Research survey)
The word "garage" is derived from the French word "garer" (meaning to protect, shelter, or store).
Here's one of the home garage stats more than a few of you might relate to: 24% of homeowners are embarrassed to leave their garage doors open. (Impulse Research survey)
25% of the 900 homeowners surveyed by the Wall Street Journal use their garage for vehicle maintenance.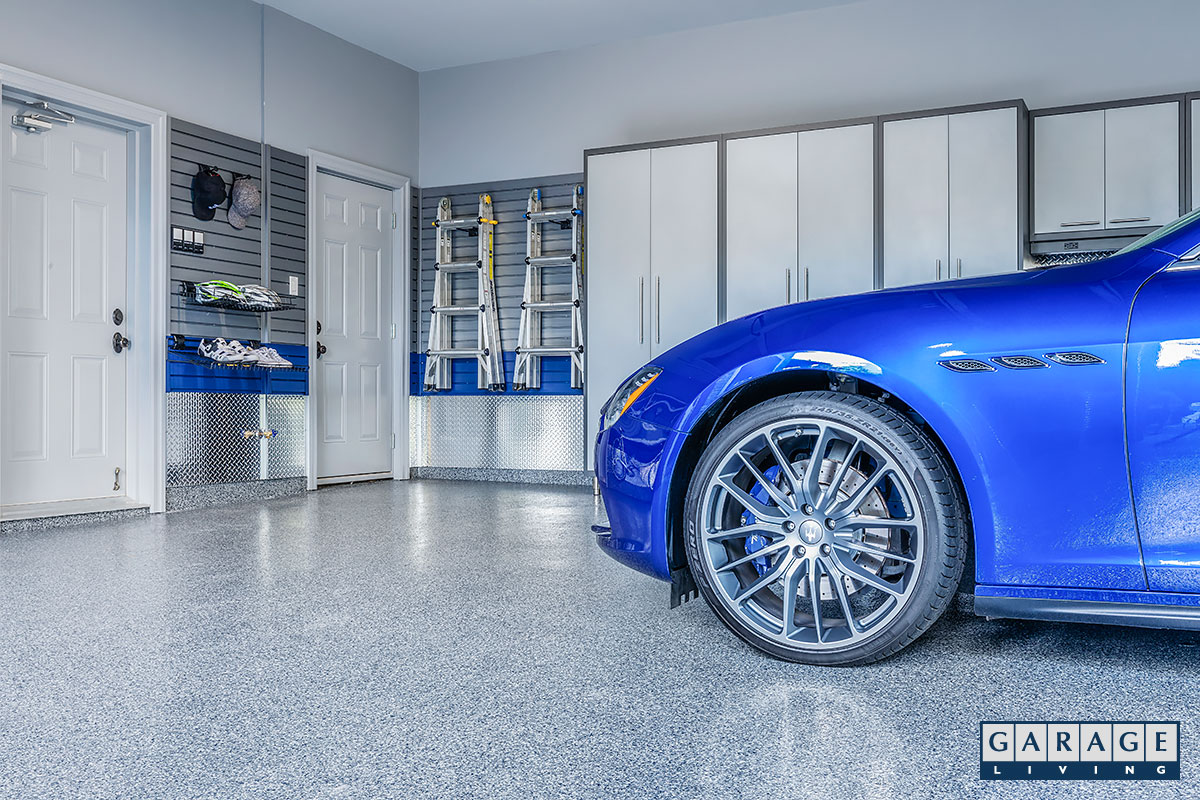 55% of homeowners use the garage as their house's main entryway. (Chamberlain Group study)
90% of realtors believe anyone buying a home wants their garage to provide more functionality than just parking vehicles. (Braun Research survey)
2-car garages were the most common garage size among 1,500 North American respondents to a 2017 Garage Living poll. 18% had a 1-car garage, 61% had a 2-car garage, and 22% owned a 3-car garage.
As much as one third of a house's front exterior can be taken up by its garage doors.
While this next one might not necessarily fall under the category of "home garage stats or facts", it's still pretty surprising: our vehicles sit parked 95% of the time.
Three quarters of homeowners believe having a garage was "extremely or very important", according to a survey by American real estate investment firm Crescent Communities.
A survey of realtors reveals that garages ranked higher as a desirable storage space for homebuyers than basements or attics. (Braun Research survey)
About 9% of Americans rent storage space, even though 65% of those homeowners have a garage. (Self Storage Association stat)
The first electric garage door opener was invented in 1926.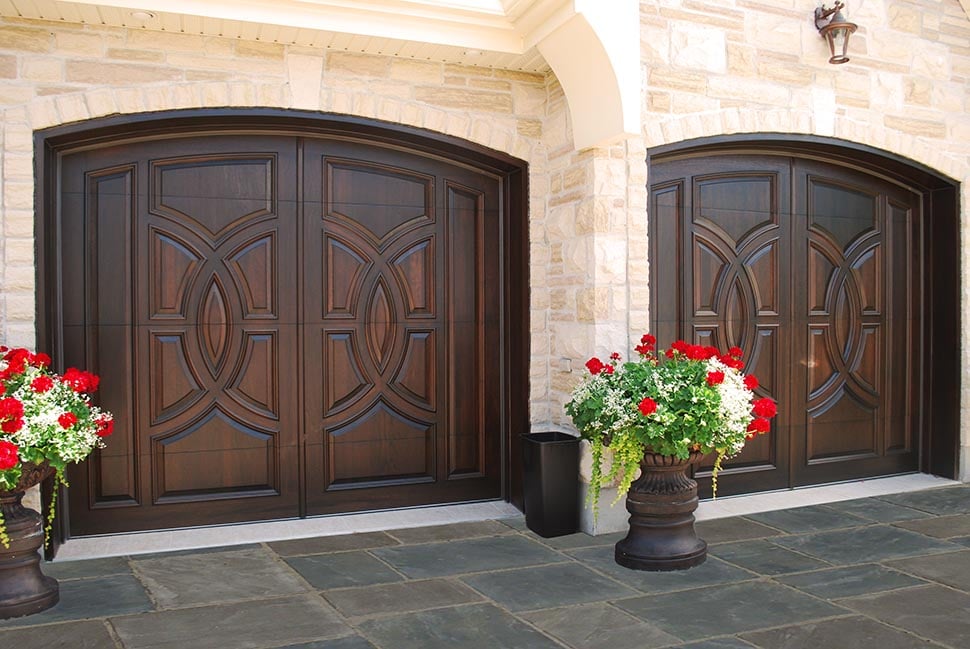 When it comes to home improvement projects, a new garage door delivers one of the best returns on investment. Typically, 80-90% of your costs for a new garage door are recouped.
Of the 500 realtors surveyed, 79% of them agreed that garages deserved as much attention as any other space in the home when it comes to organization. 88% believe that maintaining an organized garage reflects an owner's pride in their home. (Braun Research survey)
A 2-car garage was one of the top 10 assets valued by 12,000 Canadian homebuyers surveyed by the Canadian Home Builders' Association.
Modern garage door openers use as much as 75% less power in standby mode than older garage door openers.
A survey of 1,000 Australians found that just under half of them had problems parking in their garages because they were too disorganized. (Australia Institute study)
What do these home garage stats reveal about your garage?
These 35 home garage stats and facts can help to give you a different perspective about how you use your own garage, compared to other homeowners.
Are you among the 89% of garage owners who would like to improve their garage spaces? Would you rather not be among the group of homeowners who avoid opening their garage doors when the neighbors are around?
A Garage Living professional can help to get your garage looking and functioning its very best. Schedule a free design consultation with us to start the transformation process of your garage space.
See also: