It's easy to put off dealing with garage organization, especially when it's something you've neglected for a long time.
Tackling the problem head-on simply feels too daunting. Things don't have to be this way, however.
Let's look at the most common excuses homeowners give for avoiding dealing with garage organization. We'll also explore some organization solutions to help get your garage operating at a functional level once again.
1. I don't know where to begin with garage organization
The longer you avoid dealing with organizing your messy garage, the worse the situation will become. Dr. Tim Pychyl is a Carleton University researcher who's spent the last 20 years studying the habit of procrastination. So what's his expert advice when it comes to dealing with a situation you've been avoiding? "Just get started".
Merely reading this blog post is a small, yet positive first step. Your next step is to equip yourself with the best resource you can have when it comes to combatting garage clutter. Specifically, this means using experts in the field of garage organization and storage.
Garage Living has been transforming garages in need of organization and storage solutions for more then a decade throughout North America. You can be sure that in the many thousands of projects we've completed over that period, we've likely seen garages in worse shape than yours!
2. I don't have time to deal with garage organization
This is one of the most common reasons given for putting off dealing with a big job like decluttering a garage. And it's not without validity, as we all lead busy lives.
Ask yourself, though – how much time do you lose over a one year period trying to find items in your messy garage?
Taking time now to get your garage in order will pay off large benefits in the future for you and your family. If your free time is truly at a premium, that's where a company like Garage Living can be of great assistance. Our team of designers, installers, and service personnel will help make the whole process much easier.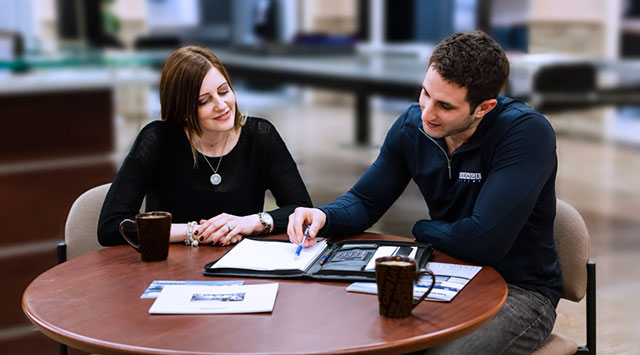 3. My family and I can manage in our messy garage
Frequently, as the level of clutter accumulating in the garage worsens, many of us will just adapt to the situation. This is not a solution.
Life delivers more than enough headaches to stress you out, but a messy garage is one headache that's easily avoidable. The garage organization products and services we provide will improve your garage space.
As a result, you can once again feel the relaxation and sense of pride that comes with functioning in a clean, organized garage. You'll also be able to use your garage once again as a parking space for your vehicles.
4. I don't know what garage organization solutions to use
That's where the experts can provide your best guidance. Solutions such as slatwall storage for hanging items, specialty storage racks, and garage cabinetry will make clutter disappear.
Feed your inspiration for getting your garage organized by visiting a Garage Living showroom in your area. All the products we offer are available there for you to see and touch.

5. My garage doesn't have enough storage space
We'll show you opportunities to take advantage of the underused wall and vertical storage space in your garage. Garage Living works with customers owning garages of all shapes and sizes. We know how to maximize your available storage space, even in the smallest garages.
Remember, garage organization isn't solely about having an abundant amount of storage space. It's equally critical to use effective organization solutions as well.
Say, for example, you wanted more room in your garage for parking an extra vehicle. To go-to solution for many might be to undergo a costly renovation to expand your garage's size. A better, more cost-effective alternative is to add a 4 post car lift. You'll quickly double your garage's parking space, without the upheaval and mess that comes with making your garage larger.
6. I can't afford to get my garage organized
How do you know for sure? Garage organization solutions might be more affordable thank you think.
The wide range of garage improvement products and services we offer means there's sure to be something that fits your budget. Moreover, making upgrades to your garage represents a sound financial investment that increases your home's value.
Take action to improve your garage
Dispense with the excuses that hold you back from getting your garage organized. They do nothing more than leave you with a garage that's always a mess, as well as burden you with guilt and embarrassment over its appearance.
Schedule your free consultation with one of our design experts today. They can create 3D computer diagrams to help you envision a garage space for your home that's more useful, inviting, and orderly.
See also: