After years of neglect, you've finally decided to start that much-needed DIY garage makeover.
Yes, it can feel rewarding when you've completed a home improvement project yourself, but beware. Although you may consider yourself the handy type, doing a DIY garage makeover is a bad idea for a number of reasons.
And if you're all thumbs when it comes to using tools, tackling a DIY garage makeover is a downright terrible idea. Here are five reasons why.
1. A DIY garage makeover requires expertise
Even if you're confident that your skills will enable you to successfully complete a DIY garage makeover, it's highly likely you'll find yourself out of your depth. Browsing online home improvement forums and watching instructional YouTube videos will only get you so far.
They're simply no substitute for the vast amount of experience a garage makeover specialist like Garage Living has. We've completed thousands of garage makeover projects throughout North America since 2005.
During that time, we've encountered just about any potential problem one could face when doing a garage makeover. We also know how to make sure all aspects of your garage project are safely installed.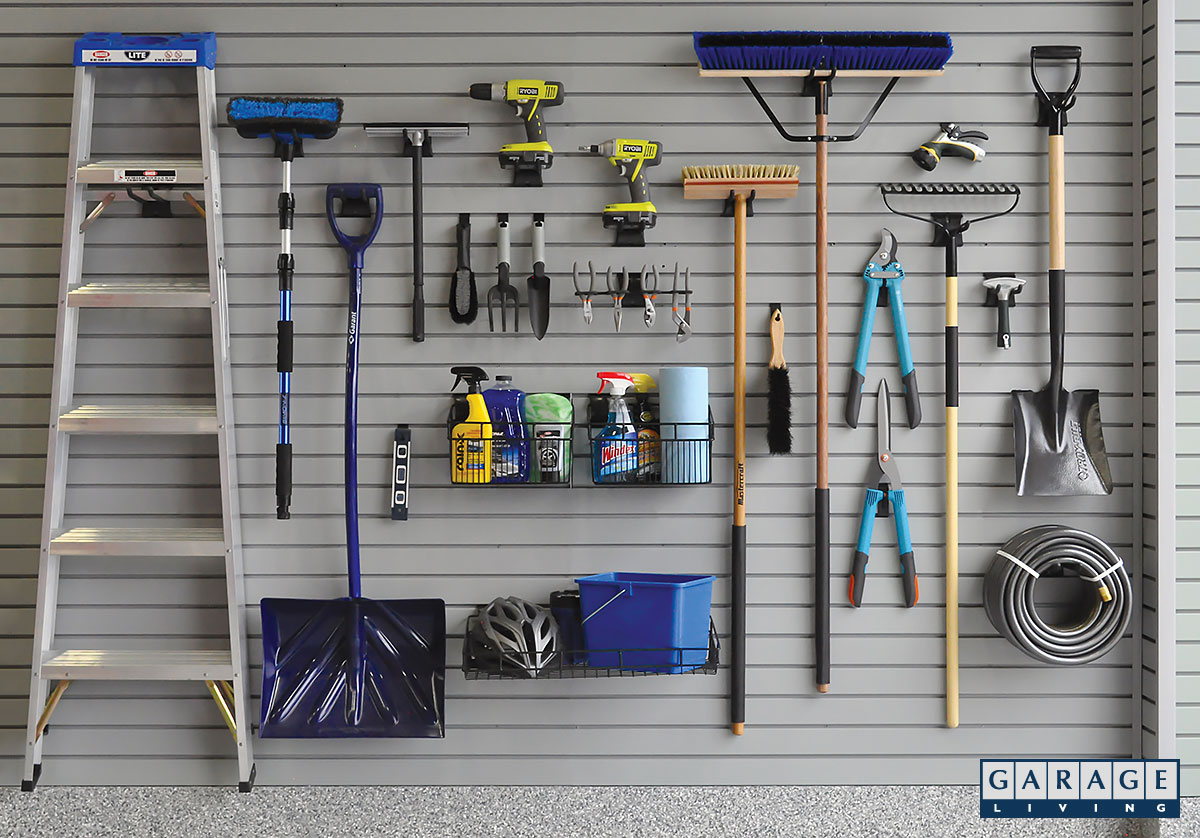 2. You'll miss out on great garage storage and organization solutions
Part of Garage Living's expertise includes knowing which high-quality products to carry and use in our projects. Your DIY garage makeover experience would probably involve using products purchased from a big-box store.
They won't have the same level of quality as our products, in terms of construction materials, craftsmanship, and longevity. That puts you at a disadvantage before you've even attempted installing anything for your DIY garage makeover.
Our garage professionals can also suggest storage and organization ideas you're probably not even aware of. For example:
our slatwall panel system with hanging accessories is one of the best ways to keep your garage clutter-free
aluminum capping adds a more finished look to your garage doorframe and eliminates the need for any future maintenance in this area
we can install a 4 post car lift that gives you more space to park an extra vehicle
3. DIY floors won't look as good as a Floortex™ floor coating
A damaged garage floor that needs to be redone is commonly a motivating factor for deciding do a garage makeover. Applying a store-bought epoxy floor coating during your DIY garage makeover won't produce the same impressive results that our Floortex™ polyaspartic floor coating can.
The application process needs to be done perfectly, otherwise the floor will need to be redone far sooner than you'd like. This is why garage floor coating application experience matters.
Here are some advantages that a Floortex™ garage floor coating has over epoxy coatings:
it can be applied in as little as one day and be ready for normal use by the following day (an epoxy coating can take up to five or six days to cure and dry)
the UV stable top coat helps the floor maintain its glossy sheen longer than epoxy coatings
it penetrates concrete surfaces better than epoxy coatings, giving the floor a higher level of surface protection
a wide variety of floor coating colors provides more design flexibility to complement your garage decor
it can be applied virtually year-round (epoxy coatings need a minimum application temperature of about 50-55° F/10-13° C)

4. Installing your own garage door and opener can be dangerous
One of the best examples to illustrate the perils involved in a DIY garage makeover is the installation of a new garage door and opener. There's little room for error when it comes to installing a new garage door and opener for a few reasons:
the garage door needs to fit the doorframe perfectly to ensure proper operation and optimum energy efficiency by eliminating gaps
a garage door system has lots of moving parts that need to perfectly interact with each other
the garage door springs will need to be adjusted to account for the different weight of your new door (adjusting these springs without having prior experience can potentially cause serious injury)
your garage door opener needs to be able to handle the weight of the door, otherwise its motor will be overtaxed and have a short life
your garage door is one of the most frequently used doors in your home and needs to be able to handle a heavy workload safely and efficiently

5. Your other storage systems need to maximize space and be installed safely
Adding garage cabinets, specialty storage racks, and freestanding shelving racks to your garage will be a huge help when it comes to keeping the room organized. You'll find that we have a very appealing selection of products in these categories, in addition to the ability to customize your garage cabinet system for maximum looks and functionality.
But where's the best place to put them so that your garage storage space is maximized? What about existing wall obstructions that present an additional challenge during installation? And most importantly, how can the racks be hung safely? Our overhead storage racks can hold up to 600 lbs., so knowing which part of the wall or ceiling to safely attach them to is of the utmost importance.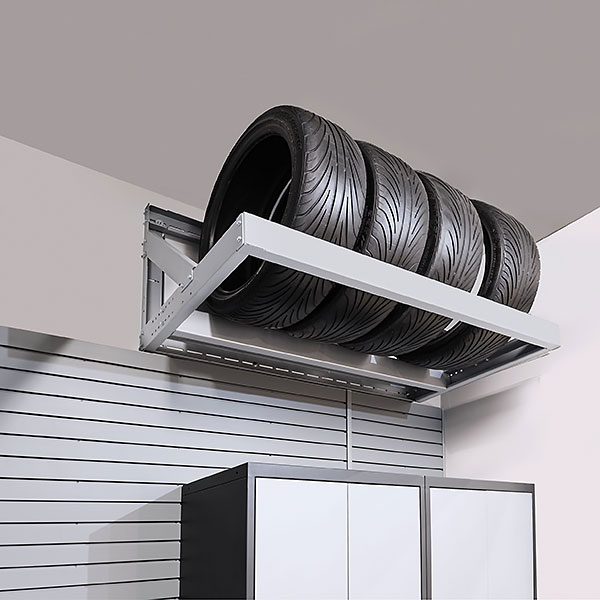 Cancel your DIY garage makeover and choose a garage makeover expert instead
Instead of attempting a DIY garage makeover, schedule a free design consultation with Garage Living.
One of our design consultants can discuss your makeover plans and ideas with you. Choosing a garage makeover expert like Garage Living ensures your project will be done properly, safely, and with high-quality, long-lasting products.
See also: