Evaluating what the best 2018 cars are can end up becoming a time-consuming project.
Every year, the added features, performance improvements, and design enhancements seem to get better and better. That makes choosing a new vehicle a real challenge with so much information to digest.
You might not even be in the market for buying a new car. Perhaps you're just a car enthusiast who enjoys keeping up-to-date with the latest changes in the automotive world.
7 of the best 2018 cars you should be looking at
Any list of the best 2018 cars available will have a rather subjective viewpoint to it. Our list, which isn't in any particular order, focusses on standout car models that have been highly rated by respected automotive journalists.
All models are now available for purchase, although you'll have to wait awhile to get your hands on the Tesla Model 3. Canadian prices (CAD) are in parentheses.
1. Audi Q5
The first on our list of the best 2018 cars available is the Audi Q5. The best-selling vehicle in Audi's roster gets a redesign for the first time. The changes focus on increased power (up to 252 hp from the previous 220 hp), more luxury, and better fuel efficiency for the crossover vehicle.
A higher performance SQ5 model is also available. The respected Kelley Blue Book vehicle valuation and automotive research company had especially high praise for the Q5, naming it 2018's best luxury SUV.
In the same class as: BMW X3, Mercedes-Benz GLC
Starting from: $41,500 ($43,800 CAD)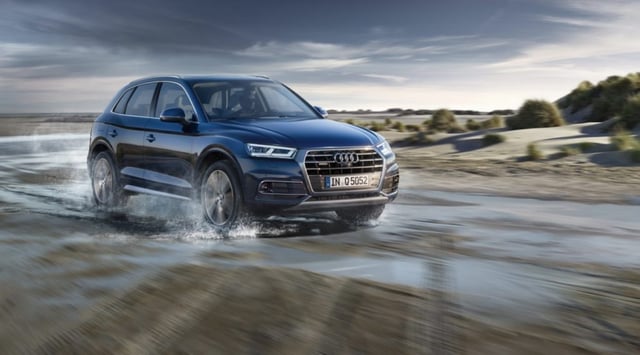 2. Tesla Model S
Motor Trend magazine calls the revolutionary Model S "one of the quickest and greenest cars we've tested". All-wheel-drive and increased power and range comprise some of the upgrades to Tesla's latest Model S.
The base Model S features a 329 hp engine, while some higher-performance 100D models can go 0-60 mph in about 2.5 seconds with their dual electric engines that can reach up to 532 hp. All Tesla owners also get to access Tesla's growing network of quick-charging stations at no cost.
In the same class as: Karma Revero, Honda Clarity, Chevrolet Bolt EV
Starting from: $72,700 ($75,000 CAD), may be eligible for federal tax credit depending on your location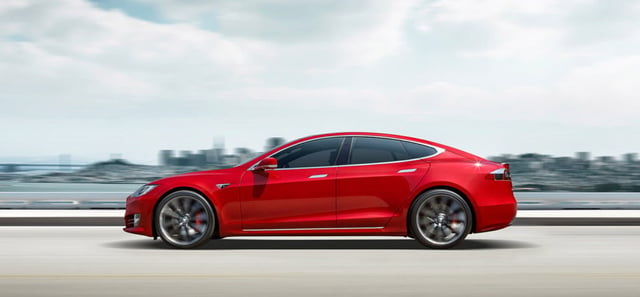 3. Mercedes-Benz E400
The new E400 lineup so impressed Car and Driver magazine that they included it on their 2018 10 Best Cars list. They rave about the E400 lineup's "considerable charms, including performance ranging from mild to wild, exquisite cabins, tons of high-tech equipment, and artfully sculpted exteriors".
The E400 lineup is available in sedan, coupe, convertible, and station wagon models. The E400s also include new advanced safety features and a powerful 329 hp engine.
In the same class as: BMW 5 Series, Jaguar XF, Audi A6
Starting from: $59,895 ($62,300 CAD)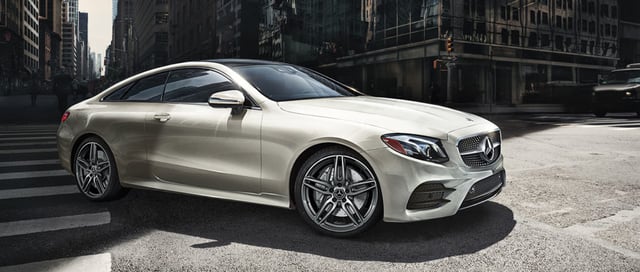 4. Audi A5
Redesigned after almost a decade on the market, the 2018 A5 features a new front, chassis, infotainment equipment, and high-performance drive technology. The sporty S5 also gets a design makeover.
A5 models feature a 252 hp 2.0 liter turbo I-4 engine, while S5 models have a 350 hp 3.0 liter twin-turbo V6 engine. Kelley Blue Book named the A5 their 2018 Luxury Car Best Buy winner.
In the same class as: Mercedes-Benz C-Class, BMW 4 Series, Lexus RC
Starting from: $43,775 ($46,350 CAD)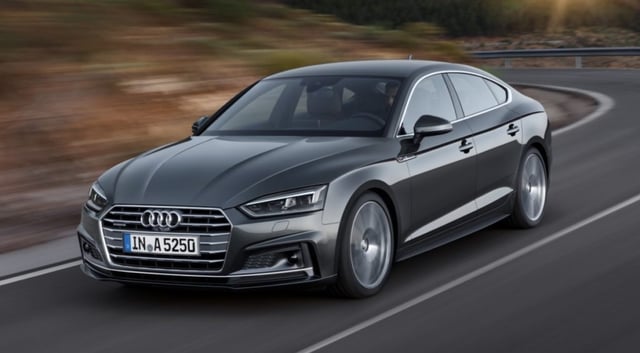 5. Porsche 718 Boxster
For the second year in a row, Kelley Blue Book awards their Best Buy Award in the "Performance Car" category to Porsche's convertible. Car and Driver magazine also chose it as one of their 10 best 2018 cars.
The 718 Boxster and its hardtop companion, the 718 Cayman, feature Porsche's new turbocharged four-cylinder engines. Here are just a few of the accolades being used by automotive journalists to describe the vehicle:
"Driving a 718 Boxster feels like a once-in-a-lifetime experience, every time." (Kelley Blue Book)
"Still as potent as a Porsche sports car should be." (Motor Trend magazine)
"The 718 Boxster and Cayman are exemplary sports cars." (Car and Driver magazine)
In the same class as: Audi TT RS, Alfa Romeo 4C, Chevrolet Camaro
Starting from: $58,500 ($65,100 CAD)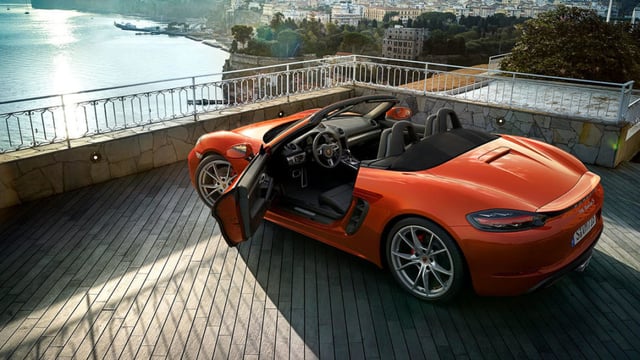 6. Mercedes-Benz S-class
Car and Driver ranked the S-class #1 on their list of the best 2018 full-size luxury cars. The magazine describes it as "among the most effortless and pampering of luxury cars".
Entry-level models feature a redesigned 362 hp engine and the S-class' infotainment system also gets a makeover. Upgrades have also been made to the semi-autonomous driving functions of the S-class.
In the same class as: Porsche Panamera, Audi A8, BMW 7 Series
Starting from: $88,000 ($106,400 CAD)

7. Tesla Model 3
One of 2018's most anticipated new cars, the Model 3 is in such demand that orders placed for it now won't even see delivery for 12 to 18 months.
The Model 3 is a less expensive alternative to Tesla's bigger Model S and promises a 220 mile/352 km range on a single charge. That's on the standard battery. Spring for the long range battery (an extra $9,000) and that range jumps to 310 miles/499 km per charge.
In the same class as: BMW i3, Chevrolet Bolt EV, Nissan Leaf
Starting from: $35,000 ($43,500 CAD), may be eligible for federal tax credit depending on your location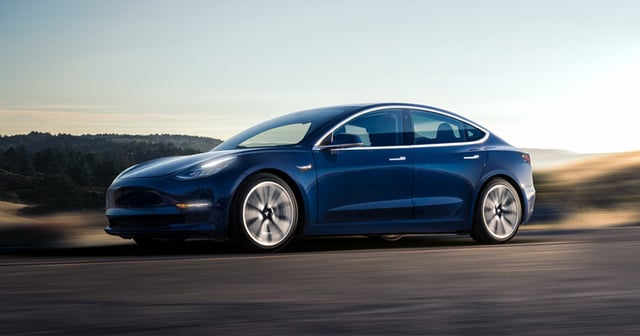 Park the best 2018 cars in an organized, beautiful garage
After making such a big investment in your new vehicle, you should be even more conscious of keeping it stored in your garage. There are many reasons to store your car inside, not least of which is the fact it will be more secure inside your garage.
But a garage space that's cluttered and lacks aesthetic appeal also doesn't do much to complement your new ride's sharp looks. A high-end car, particularly, just looks out of place when parked inside a messy, unattractive garage.
We can help to upgrade your garage's looks and functionality so that your new car is parked within organized, stunning surroundings that are designed to accentuate the beautiful look of your new vehicle.
Start the process of having your garage space upgraded by booking a free design consultation with us today.
See also: