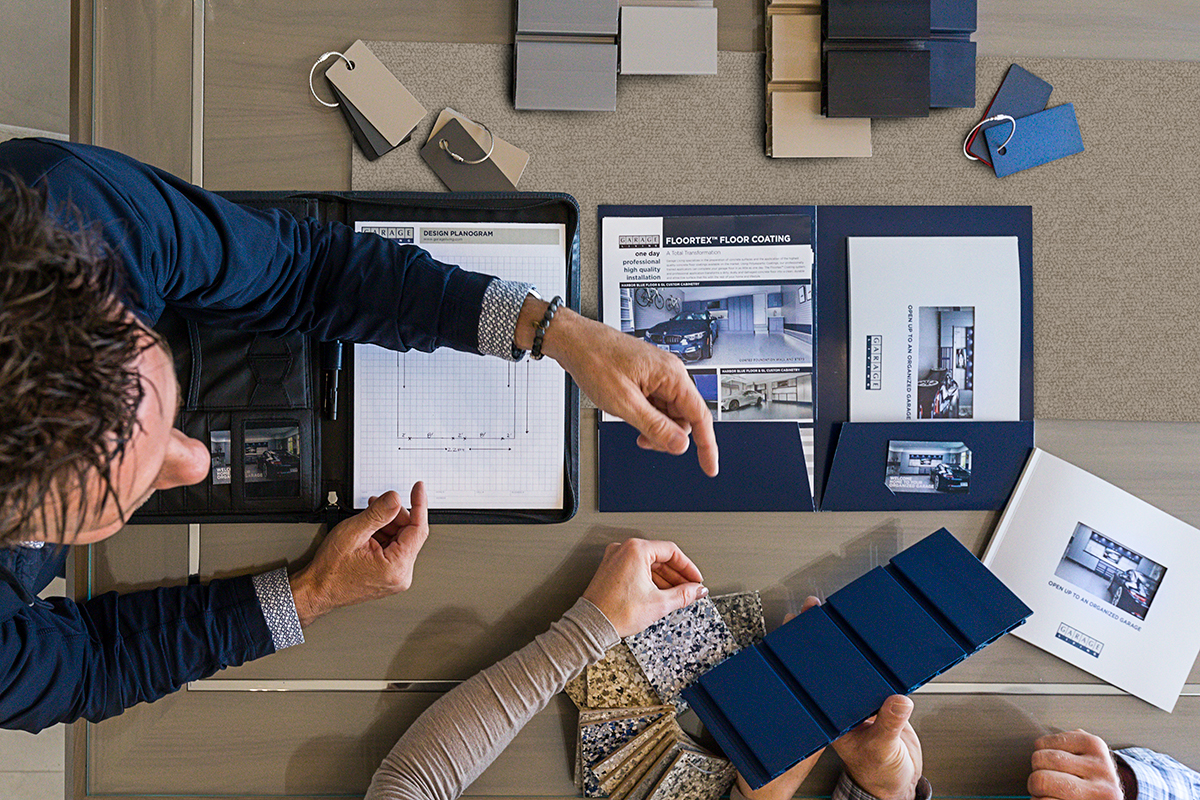 There are more options for your spending dollar than ever before.
Online spending accounted for 16% of total retail sales in America last year, which was an increase of 15% from the previous year.
Big-box stores are everywhere across North America, offering tempting prices and the convenience of one-stop shopping.
The rapidly evolving retail landscape makes it even more important to think about what it means to shop local and support small businesses.
And "shop local" doesn't just mean supporting small businesses in your community – it also includes buying domestically-made products.
It's a simple fact that where you shop and what products you buy end up having a big impact on the community you live in.
Small businesses account for two-thirds of the new jobs created annually in America. In Canada, 70% of the workforce is employed by a small business (defined as a company with less than 100 paid employees).
If you're planning a DIY garage upgrade project using products purchased online or from a big-box store, here are five reasons to consider letting a local small business handle the job.
1. When you shop local, it benefits your community more
A report from the U.S. Small Business Association and the U.S. Department of Labor found that 68% of the money spent at locally owned businesses stayed in the community.
Research firm Civic Economics did another study that showed only 13.6% of purchases made at large retail chains got recirculated back into the community. Very little of any online purchases consumers make is from a local business, so that money being spent could literally end up anywhere in the world.
When you shop local, most of the revenue generated by businesses you patronize goes right back into your community. This occurs not just via spending at other local businesses, but by more tax dollars being invested in your area's public services and community organizations.
A healthy local economy has a positive ripple effect by spurring further economic development that creates more new jobs.
Here are a few additional ways having more small businesses helps communities:
Small businesses donate 250% more than large businesses to local charities and community organizations (from an OnDeck survey).
Consumers get a wider variety of products to shop for and see more pricing competition between local businesses.

A town or city with lots of small businesses has more of a unique, individualistic look compared to a community that is populated with large retailers whose stores all look the same.

The vast majority of small business owners and employees live in the town or city where they work and are more invested in the well-being of the community.
2. You get a more personal and satisfying customer service experience
One of the biggest benefits of supporting a locally owned and operated small business is you typically get a more personal customer service experience.
Garage Living prides itself on the fact that we really get to know our customers. This helps us get a better understanding of their needs so we can customize our designs to fit their lifestyle.
Our consultative approach involves visiting our clients' homes, evaluating their garage's layout and storage potential and taking measurements, and establishing a proper needs analysis. It's all part of what we call the "Garage Living Experience".
Throughout the full-service consultation, design, and installation process Garage Living offers, we remain attentive to our customers' needs. In addition to the years of garage design expertise we bring to the table, this personalized, face-to-face working relationship is why so many of our clients give us great feedback after their makeover is completed.
Hiring a professional company like Garage Living instead of DIY'ing your garage makeover means the job will get done right, without having to go back later to fix mistakes.
There are many ways a garage makeover can go wrong, starting with the products that are used. Too many homeowners make the mistake of buying cheap garage storage cabinets online or from their local big-box store.
Garage floor resurfacers are another product it's easy to make a bad buying decision with. Inexpensive floor paints or epoxy coating kits are far from premium quality and simply don't look as impressive or stand the test of time like a Floortex™ polyaspartic floor coating.
Our roster of products are of the highest quality and built to last. Garage Living also uses our own certified installation staff, not subcontractors. You can rest assured that any installation and floor coating application work we do in your garage will fit perfectly, look immaculate, and be safe for your family.
One more good reason to shop local and hire a garage makeover specialist is you'll have more freedom to customize your garage's appearance. Take a look at a few of the many awesome garage makeovers Garage Living has added its custom touch to.
3. North American manufacturing is more eco-friendly
Locally and domestically-made products are more eco-friendly than products made overseas for two main reasons.
First, North America adheres to stricter environmental guidelines when it comes to air pollution and waste disposal in the manufacturing process.
The U.S. and Canada were ahead of the curve in banning manufacturers from continuing to use lead, formaldehyde, and other toxic chemicals in their products.
Next, consider the carbon footprint that comes with shipping any product from outside of North America via the air and sea.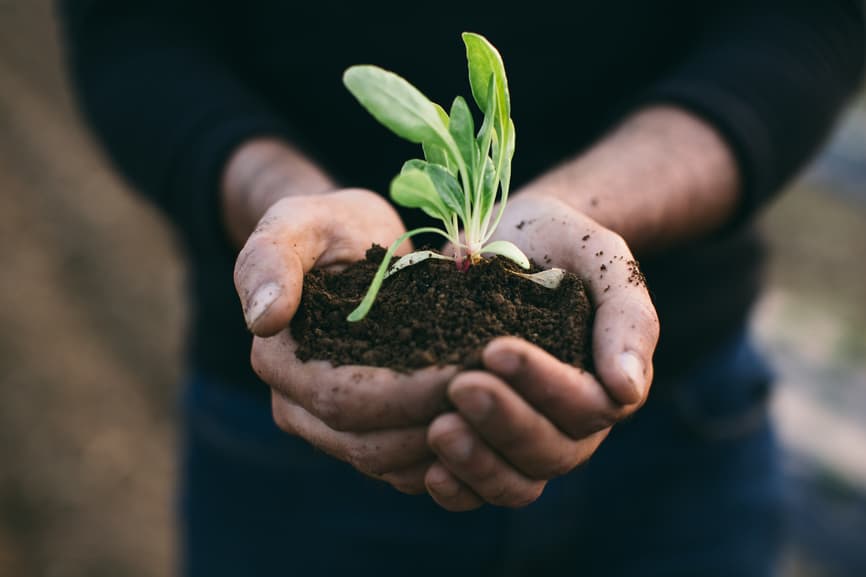 Foreign-made products available on Amazon are either shipped directly from a third-party vendor anywhere in the world to online shoppers or shipped to one of the company's many huge distribution centers around the U.S. and Canada.
Non-domestic products sold by big-box retailers similarly get shipped overseas to a large warehouse before then being shipped off to each store.
All of that international freight movement creates a much larger carbon footprint compared to locally or domestically-manufactured products.
An additional reason to shop local is the ridiculous amount of packaging that often comes with shipments from online purchases. We've all ordered products from Amazon and had many of them shipped in a box that is far bigger than seems necessary. And what's with all the bubble wrap in that shipping package?
The cardboard can be recycled, but even that process has a carbon footprint (as does the manufacturing of these two things in the first place, obviously). Discarded plastic bubble wrap will just end up in a landfill where it can take hundreds of years to biodegrade.
4. Local businesses use more high-quality, locally sourced products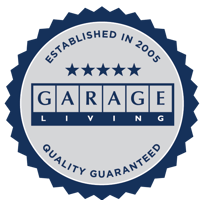 The term "locally sourced" is most commonly associated with food products like locally grown produce and vegetables. It can also be applied to any product that is manufactured locally, however.
Generally, large retailers are so profit-driven that they place a higher priority on how low a price a product can be sold to a consumer for over whether or not it's actually a well-made, quality product.
Small local businesses tend to care more about offering their customers a better quality product. That means using a larger percentage of locally sourced products compared to big retail chains.
"We have been successful in securing local manufacturers and continue to solidify relationships", says Garage Living Vice President of Product Development Corbee Dutchburn.
For decades, products made in the U.S. and Canada have had a better track record when it comes to quality than many similar types of products that are made overseas. A higher level of quality control during the design and manufacturing process is a big reason.
"Manufacturing in North America is very competitive and the quality is meeting and surpassing our high-quality standards. This adds value to Garage Living products and stimulates our economies", says Dutchburn.
Take garage cabinets, for example. The inexpensive cabinets available in home improvement big-box stores and on a lot of websites are usually made overseas. They typically use low-quality, heavily recycled steel that rusts quickly and feels flimsy. Cheap hardware is commonly used and they have poor craftsmanship (such as the welding used on the cabinet joints).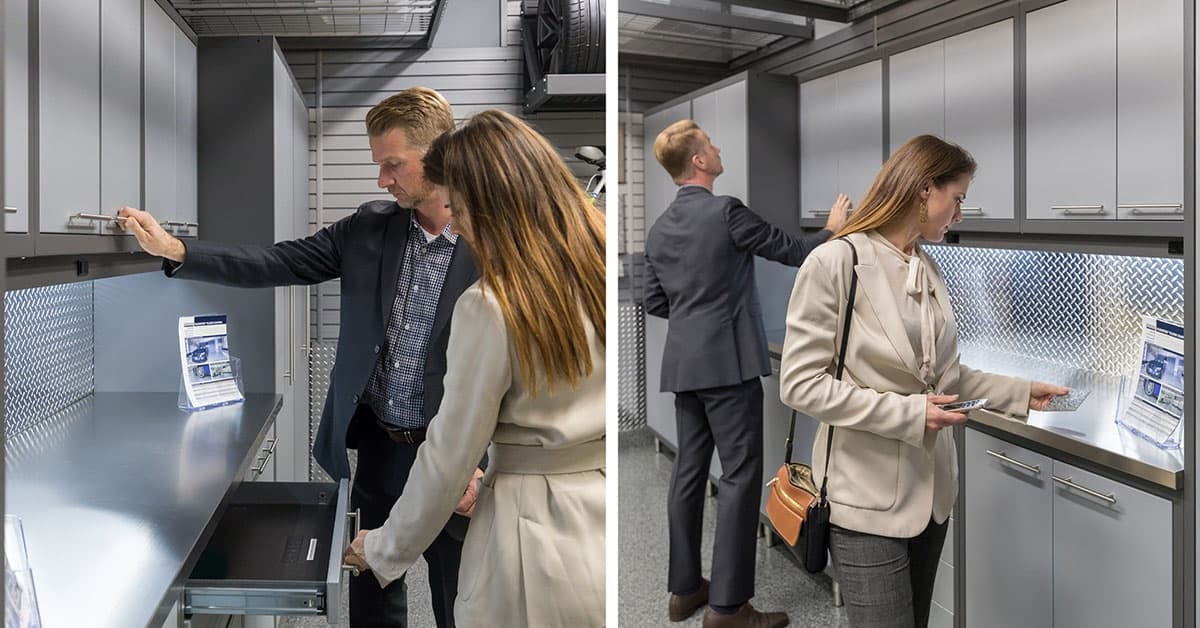 All of these manufacturing shortcuts result in a more affordable product, but come at the expense of a product's functionality and durability.
There is simply no comparison in quality between the storage cabinets you'll find in a big-box store and Garage Living's line of storage cabinets. Our cabinets are made in the U.S. and Canada using high-quality North American steel.
The rigorous testing, superior craftsmanship, and higher overall level of quality makes a huge difference in how long our cabinets last, how much nicer they look, and how they function. We also stand behind all of our work and products with a written warranty.
For Garage Living, using high-quality North American-made products has been paramount in helping us become an industry leader in the field of garage makeovers.
5. U.S. and Canadian labor standards are higher
Here's a final reason to shop local by supporting small businesses and buying domestically-made products – the U.S. and Canada have high labor standards.
With products made in many foreign countries, we have little to no idea what kind of labor standards are in place and whether or not local labor laws and regulations are enforced.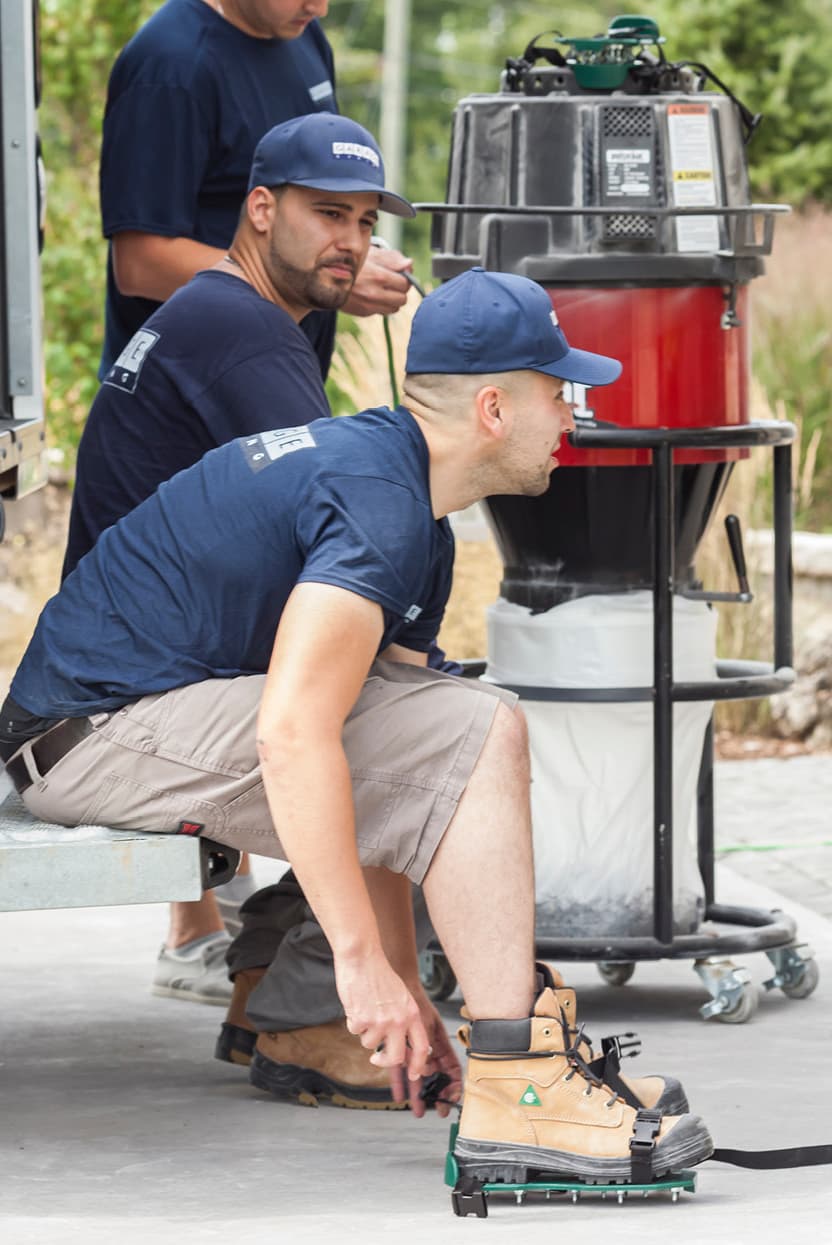 That lack of transparency can often find workers overseas making very little money and not enjoying things like raises, paid overtime and vacation time, and the health benefits the majority of North American workers receive.
Stricter U.S. and Canadian labor standards mean workers are treated more fairly and have access to human resources departments to address any workplace concerns.
Child labor laws in our countries eliminate any worries of kids being exploited for cheap labor, which is something we've all heard and read about in other countries all too often.
Workers in the U.S. and Canada also work in safer conditions. This includes things like getting proper safety training for material handling and operating power equipment, having more workplace health and safety inspections, and proper protective equipment being readily available.
Shop local for your upcoming garage remodel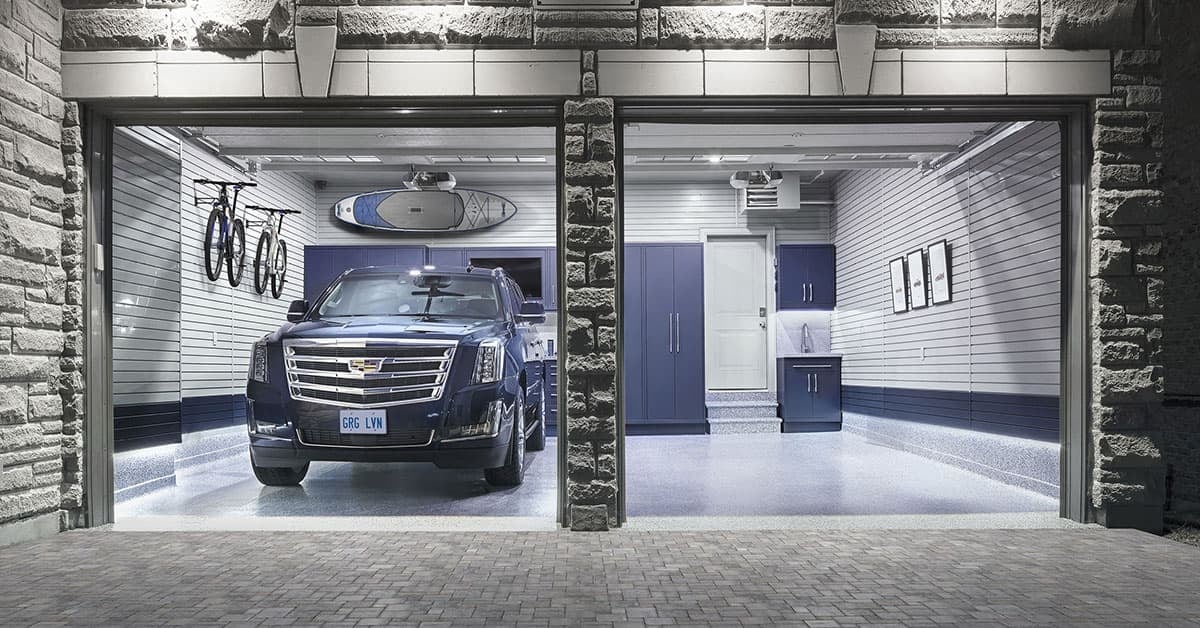 Supporting a local small business with the products you buy and the services you use is an investment in the economic health of your community, state or province, and country.
Schedule a free design consultation with us to plan your garage makeover.
In addition to supporting a local small business and ensuring the job gets done right, you'll get the Garage Living Experience of incredible customer service, competitive pricing, years of garage design expertise, and top-quality North American-made products.
Please share this post if you found it useful.
See also: