A new survey by HGTV shows that 38% of Americans are planning to do some type of home improvement project in the coming year.
While your main motivation for reinventing a part of your living space will be to enhance your comfort level now, it's always wise to keep the future in mind, too.
Taking a forward-thinking approach to the remodeling projects you undertake and considering how they add value to your home and will make it more attractive to future buyers is financially savvy.
So which home design trends are expected to be embraced by homeowners this year? We took the pulse of various interior designers and homebuilder organizations to find out.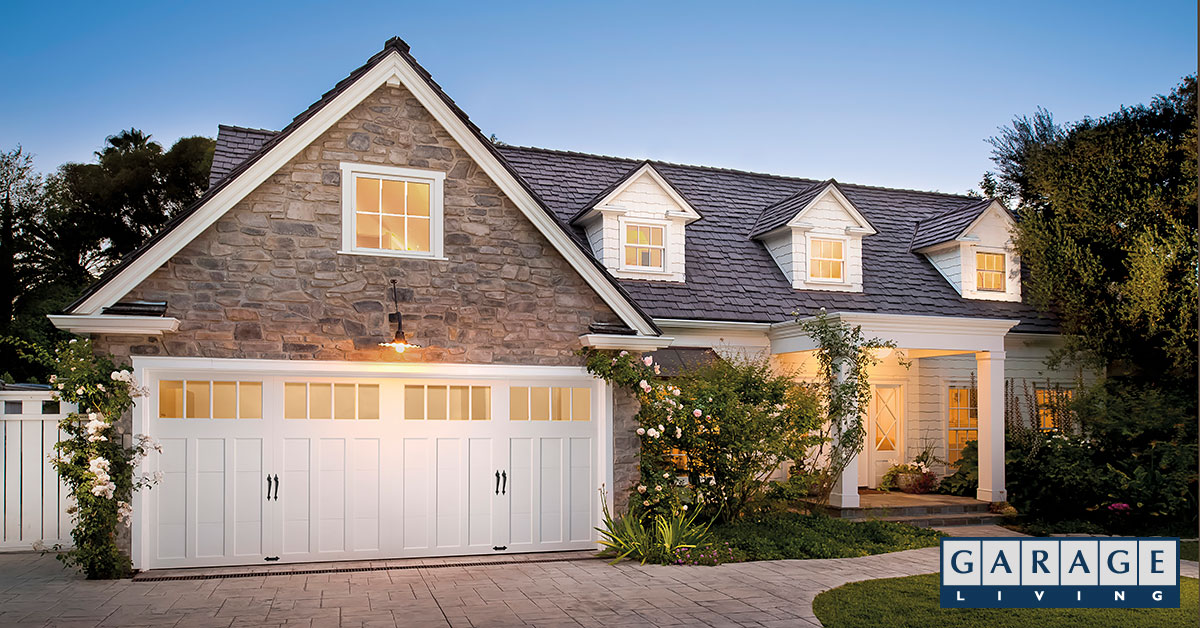 7 home design trends worth paying attention to
Naturally, not all of the home design trends listed below will have staying power with homeowners and still be popular in, say, five years.
Some will evolve and some may well just fizzle out. After all, that's why they're called trends! We've mostly chosen relatively "safer" remodeling trends, including a few that never seem to fall out of fashion.
Here are seven home design trends worth paying attention to if you're looking to update the aesthetics and functionality of your house.
1. Modern kitchen upgrades
Of the 2,000 respondents to that HGTV survey, 55% named the kitchen as the area of their home they considered the top priority for a renovation.
Because it's one of the hardest-working rooms in the house, kitchens are always top of mind amongst homeowners when it comes to living space upgrades.
Another new survey of 1,000 U.S. homeowners by Hausera (an online kitchen and bath specialty retailer) found that 84% of the respondents had remodeled their kitchen, laundry room, or bathroom in the past two years. Two-thirds of them planned to do further upgrades to these rooms in the next two years.
In the kitchen, the top three reasons given by homeowners for doing a makeover were:
a change in lifestyle (41%)
to add value to home (38%)
to improve the room's functionality (38%)
The "Marie Kondo effect" continues to resonate in the world of interior design. The minimalist aesthetic of gray colors that have been popular for a number of years now are expected to give way to more usage of another neutral color – black.
Two-thirds of the interior designers recently surveyed by Sherwin-Williams planned to use more black colors in their kitchen projects, particularly matte blacks.
The minimalist design approach includes showing less visual clutter. This should lead to more kitchen designs that keep appliances hidden, yet easily accessible via cabinetry with pullouts and lift-up panels.
For kitchen appliances, the stainless steel look continues to be very popular. Convection and induction ovens are expected to make their way into more homes. And more stoves will ditch the over-the-range microwave above them for high-quality ventilation hoods.
Granite will remain one of the most popular go-to materials for kitchen countertops. As a premium countertop option, porcelain slabs and quartz are being used increasingly in kitchen renovations.
2. Finished garages with a more upscale appearance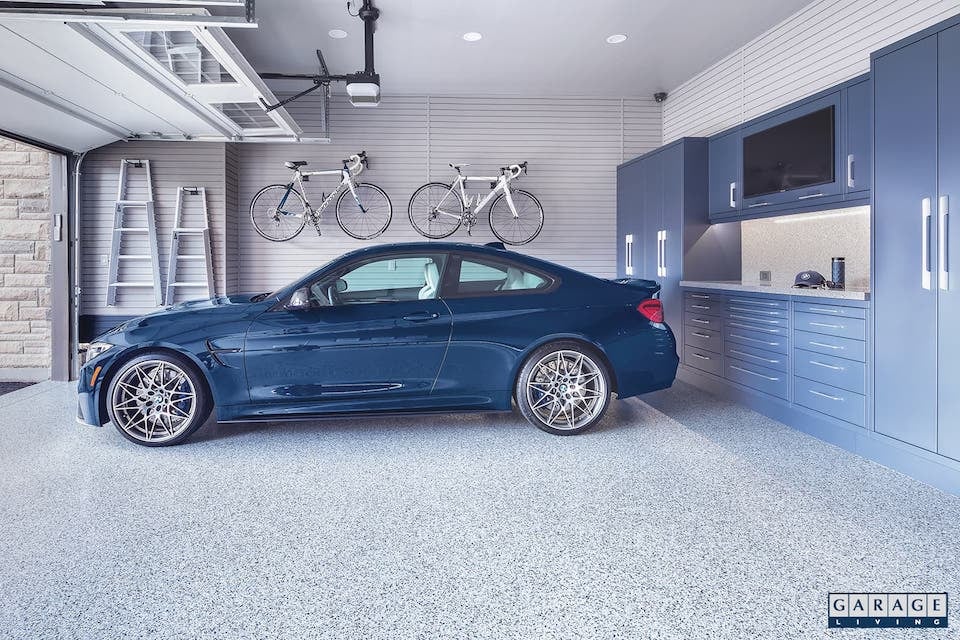 One of the home design trends that continues to grow is finishing the garage and turning it into an upscale extension of the living space.
The New York Times described garage makeovers as "the final frontier in home renovation".
Porch.com's new Homeowner's Most Wanted survey found that a finished garage was named the fourth most important feature for homebuyers. 25.8% of those surveyed considered it a high priority, especially baby boomers and millennials.
Showroom quality floor coatings, slatwall panels that look superior to a wall's exposed studs or scuffed drywall, and premium cabinetry can be color coordinated to create a stylish, visually stunning space.
While garage aesthetics are getting more attention from homeowners, so is giving the room more functionality. Primarily, maximizing the garage's storage space is of significant importance.
Adding enough efficient and versatile storage systems (like slatwall and overhead racks) creates parking space for vehicles. With the proper setup, keeping the home's single-largest storage space well-organized requires much less effort.
New lighting, insulation upgrades, a new garage door and opener, and cool extras like a TV, audio system, or decorative perimeter LED lighting add to the garage's appearance and functionality.
A garage makeover is seen as a win-win for homeowners. They can enjoy the comfort of a stylish, modern-looking garage with more storage, which in turn becomes a great selling point for their property in the future.
3. Flooring upgrades
If a trend never seems to go away, can you really call it a trend?
The answer is apparently "yes". Most of the homebuilding and interior design experts we looked at say that flooring upgrades will be one of the most commonly done home improvement projects this year, just as it is every other year.
The timeless visual appeal and low-maintenance nature of hardwood and ceramic tiles explains why this is one of the home design trends that never ends.
Technological advancements also give consumers an almost limitless numbers of design options to choose from with both products.
If you fancy adding ceramic tiles that look like real wood to your floors, that's doable (and quite trendy). Engineered hardwood now has a bigger share of the flooring market than traditional hardwood does.
Another popular design trend is having a more consistent flooring appearance on a floor, or even throughout the entire house.
In addition to having a cohesive look, this design strategy also helps make a living space look bigger.
4. Bolder bathroom designs with modern amenities
The bathroom is another perennial favorite part of the home for upgrade projects.
As in the kitchen, interior designers are looking to take a "bolder is better" approach to the colors used in bathroom remodels and will be more partial to darker tones this year. That means trendy grays are out and black is in.
Black is also expected to become a more popular color for bath tubs and other bathroom fixtures. Deep soaking tubs, freestanding tubs, and large open-concept showers are in vogue right now. Shower add-ons like ambient lighting, anti-fog mirrors, and integrated bench seating will be used in more shower designs.
Industrial-style sinks and vanities are trendy at the moment as well and add a classy (and classic!) look to the bathroom, while also providing a modern aesthetic.
North American homeowners have been slow to warm up to incorporating bidets into their bathroom designs and designers expect progress in this area to continue at a very modest pace.
The Japanese trend of using high-tech toilets that have seat warmers, built-in deodorizing systems, and lids that automatically open will also continue to grow.
Here are several more of the home design trends that are expected to appear in more bathrooms over the next few years:
underfloor heating systems
terrazzo counters, backsplashes, and wall surfaces
brass finishes (particularly brushed brass)
lighting that's creatively integrated into the bathroom's architecture
tiles with unconventional shapes
5. An outdoor kitchen and entertaining space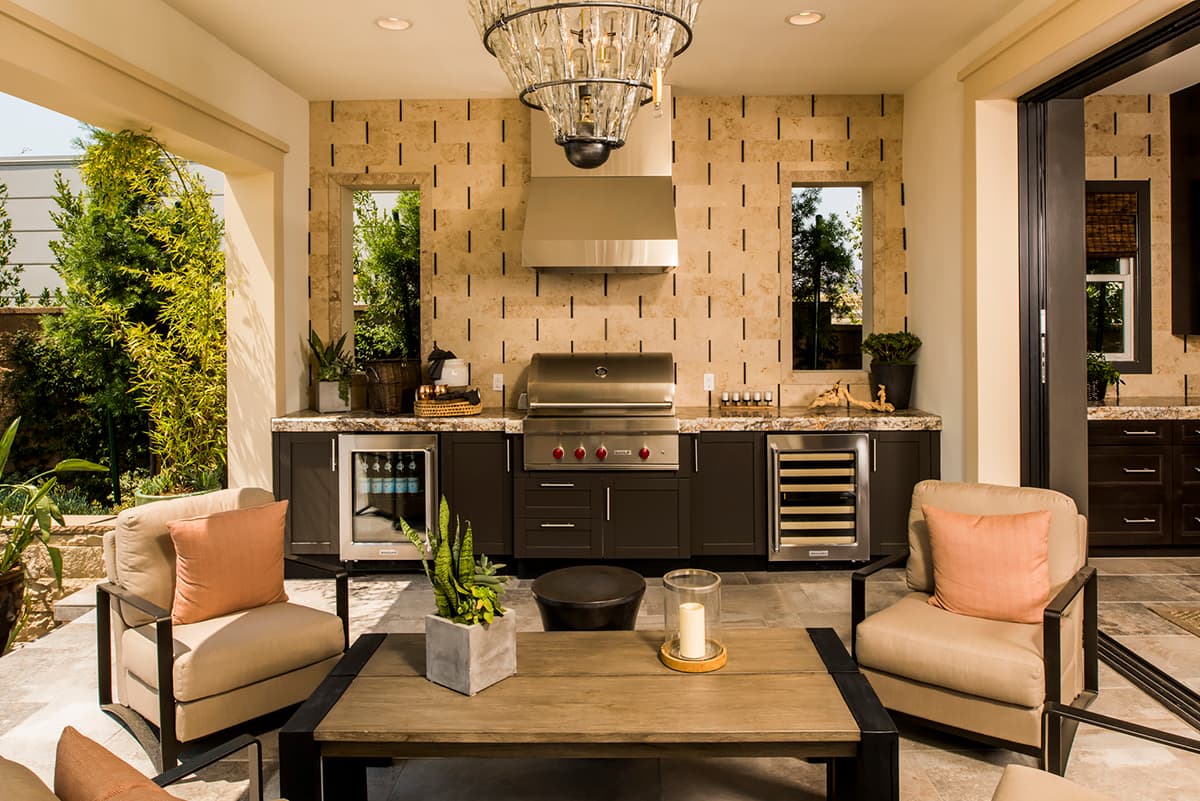 Interior kitchens aren't the only cooking space that homeowners want to upgrade.
Recently, the American Institute of Architects released their Home Design Trends Survey. Incredibly, 45% of the architects who were surveyed expected outdoor kitchens to be the most popular type of home kitchen remodel project done.
Forbes acknowledged the increasing popularity of outdoor cooking and entertaining spaces by writing "outdoor kitchens and living areas are trending strongly and richly, with more enhancements than ever before".
Here are some of the key components for creating a home showpiece with an outdoor kitchen:
a premium built-in grill with state-of-the-art features like temperature control, smart tech that responds to voice commands, and integrated lighting
a stylish, yet resilient countertop
durable built-in cabinetry tailored for your grill setup and customized to complement a home's décor
interior kitchen amenities like a sink, side burners, and a countertop grill
built-in refrigeration appliances and ice-making machines
6. Smarter home tech
There are a head-spinning number of smart home tech products on the market and choosing the right ones for your living space can require a bit of homework.
Once you have decided which upgrades to make, you should start to enjoy the convenience and savings that these products promise to provide in helping to run your home.
Smart appliances are one of the most widely adopted types of high-tech products. Better voice recognition by the products' smart assistant systems will widen their appeal.
Wi-Fi-enabled fridges are getting smarter with features like internal cameras, remote access via a smartphone app, and programmed voice reminders to pick up certain types of groceries.
Motion-sensing faucets for the bathroom and kitchen, as well as smart lighting products, rank near the top of consumers' wish lists for smarter home tech.
7. Open spaces that also allow for privacy
A new wrinkle in the area of open-concept home designs has been trending upwards in the past few years.
Sliding closet door systems have been making their way out of the bedroom and into other parts of the home.
Taking advantage of this product's versatility, the sliding doors are being used as room dividers to partition off large open spaces to create privacy when needed.
A big reason this trend is growing is that it allows homeowners to enjoy the best of both worlds with their living space.
The spacious open-concept floor plan can still make the occupants feel like this part of their home is more interconnected. When more privacy is needed, the simple slide of a door separates an area of the room.
To keep as much natural light in the living space as possible (while maintaining privacy), the sliding door is designed with attractive frosted glass panels.
In addition to this clever concept being implemented into more house designs, condos and office spaces are using it, too.
Which home design trends appeal to you?
Will any of these hot home design trends influence which home improvement project(s) you take on over the next couple of years?
If owning a finished garage you can be proud to show off to your neighbors is at the top of your list of remodeling projects, let Garage Living help you achieve your goal.
Schedule a free design consultation with us today.
Please share this post if you found it useful.
See also: