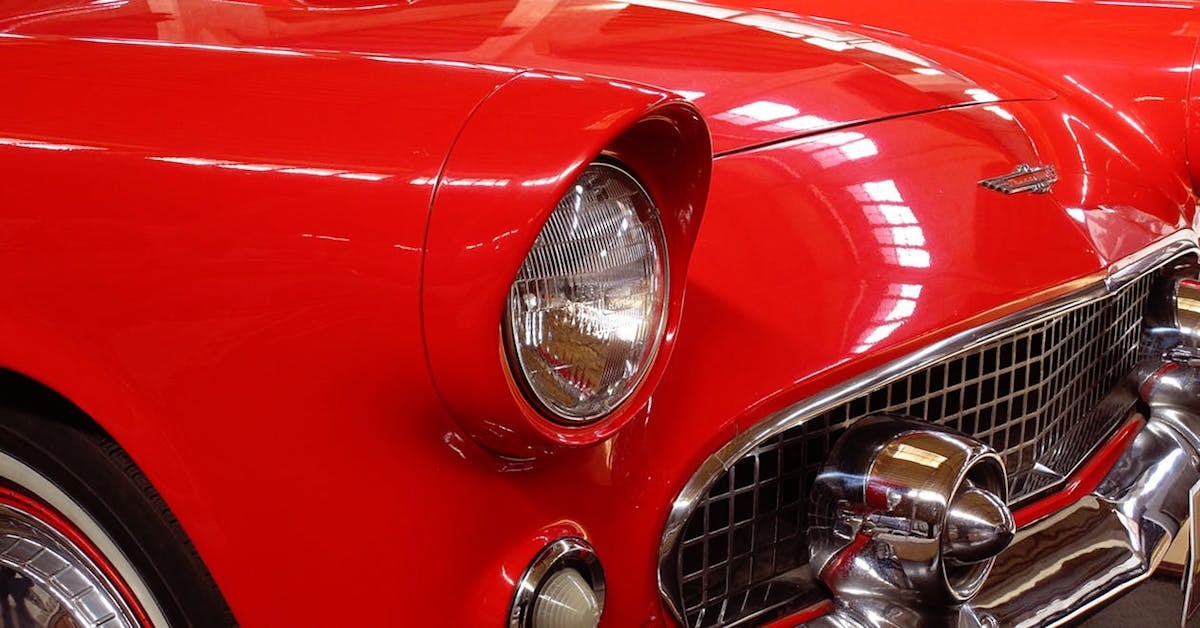 A new year of fun Florida car shows is underway for lovers of cars both new and old.
This is by no means a comprehensive list of all of 2018's Florida car shows, just a few of the ones we think you won't want to miss.
Must-see 2018 Florida car shows
1. MOPAR Super Swap XIX (January 13th, Melbourne): The Wickham Park Equestrian Center in Melbourne is the new location for the 19th edition of this popular swap meet. Last year's event saw 120 vendors and 250 cars on display.
2. YATC Cool Wheels Car Show (January 21st, Deerfield Beach): One of the more popular South Florida car shows, this 7th edition promises over 500 show cars, a silent auction, cash prizes, and Broward Sheriff's Office SWAT presentations. Proceeds help support the Youth Automotive Training Center.
3. Renaissance Charter School at West Palm Beach Car and Motorcycle Show and Fun Fair (January 27th, West Palm Beach): The Renaissance Charter School and East Coast Mustang Club host this automotive event, which is open to all makes and models of bikes and cars. Taking place at the Renaissance Charter School, proceeds will benefit the school and the Connor Moran Children's Cancer Foundation.
4. Dania Beach Vintage Motorcycle Show (January 27, Dania Beach): While not technically falling under the "car show" category, we thought the 12th edition of this event was worth mentioning because it takes place just a mile-and-a-half from Garage Living of Miami. American, European, Japanese, and English motorcycles 35 years and older will be among the more than 380 vintage motorcycles on display.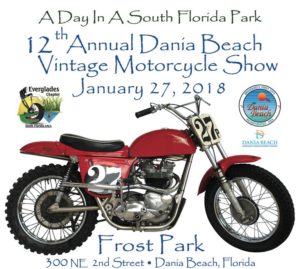 5. Cars for the Cure (February 10th, Lake Mary): More than 150 cars (including Bugattis, Lamborghinis, Aston Martins, and Porsches) will be displayed on the streets of Colonial TownPark in Lake Mary. Proceeds from the largest charitable car show in the Southeast U.S. will benefit the American Lung Association in Central Florida.
6. Classic Car Show at Quail Run RV Resort (March 10th, Wesley Chapel): Quail Run RV Resort hosts the 7th edition of this show featuring all makes and models of classic, antique, muscle, and antique cars in this non-judged event.
7. 41st Annual AACA Antique Auto Show (March 17th, Vero Beach): The Indian River Antique Automobile Club presents this long-running event showcasing antique, classic, prestige, and modified cars. Over 320 cars were shown at last year's event.
8. Naples Motorfest (March 4th, Naples): This annual motorsports festival is free to attend and features exotic sports cars, along with live music and vendors. Proceeds benefit Hope Driven, a local charity supporting single parents with education, jobs, and housing.
9. Fort Lauderdale Auto Show (March 29th – April 1st, Fort Lauderdale): The Broward County Convention Center hosts one of the biggest Florida car shows of the year. More than 100,000 visitors are expected to attend this event showcasing the world's leading cars, SUVs, trucks, and motorcycles.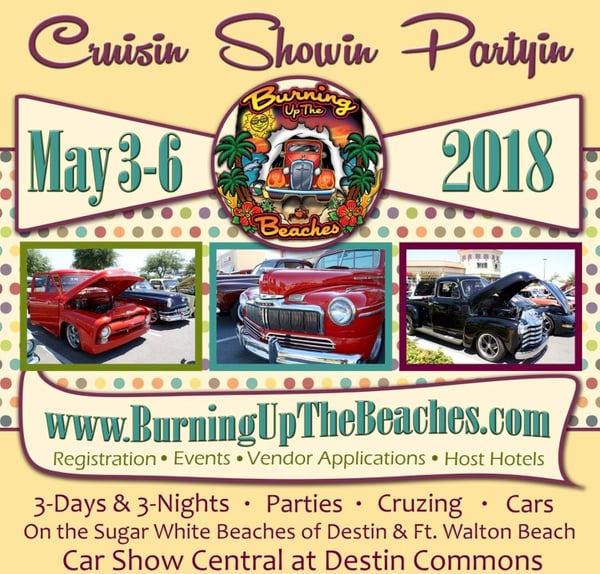 10. Burning Up The Beaches 2018 (May 3rd – 6th, Fort Walton Beach): This weekend-long event is a must-attend for classic car lovers. It promises to be the "most partyin', fun, best value classic car weekend on the circuit".
11. Miami lnternational Auto Show (October 5th – 14th, Miami Beach): One of the longest-running and most popular Florida car shows returns for its 49th year. This huge auto show will showcase over a thousand new vehicles from over 40 manufacturers from around the world.
Create a garage space that's worthy of your prized car
Do you have a classic car or new luxury car that's parked in a cluttered, unattractive garage whose environment isn't befitting of your cherished possession?
Garage Living of Miami can upgrade your garage space so that it looks more appealing and stays more organized. We can even customize things like your flooring and garage cabinetry to complement the color of your prized ride.
Schedule your free design consultation to learn more.
See also: