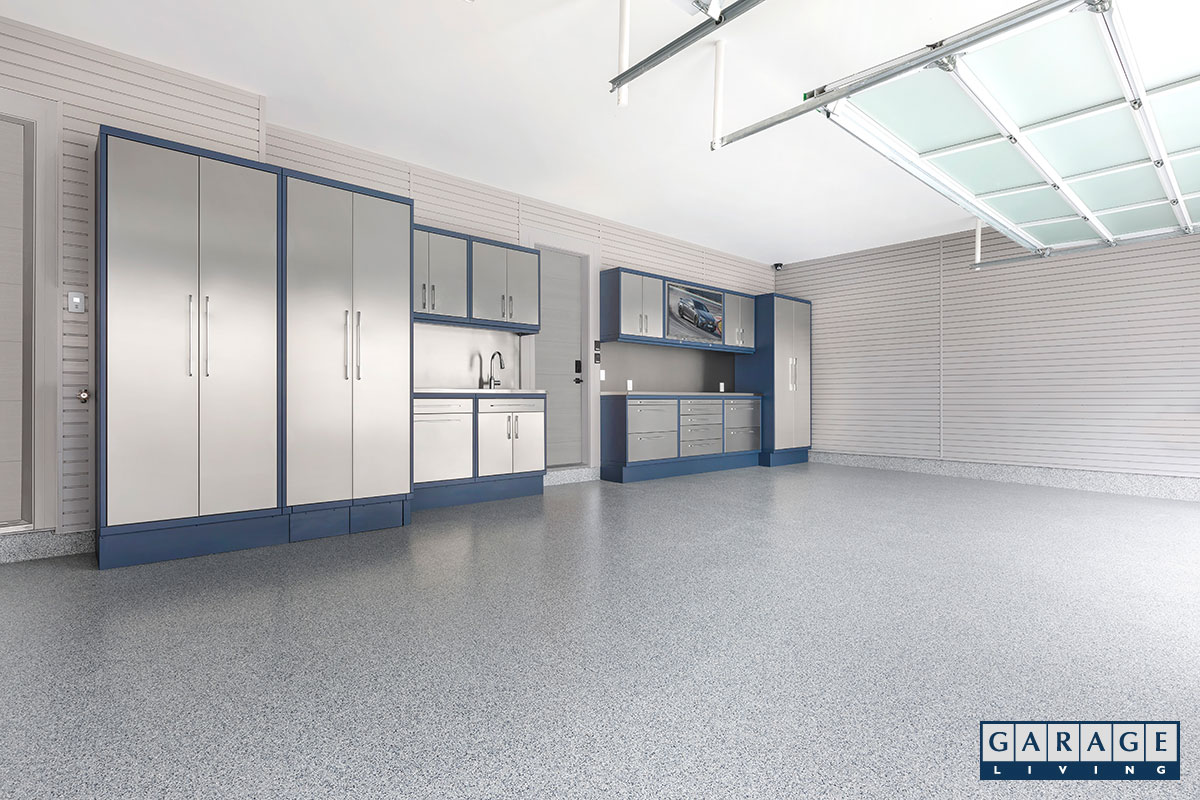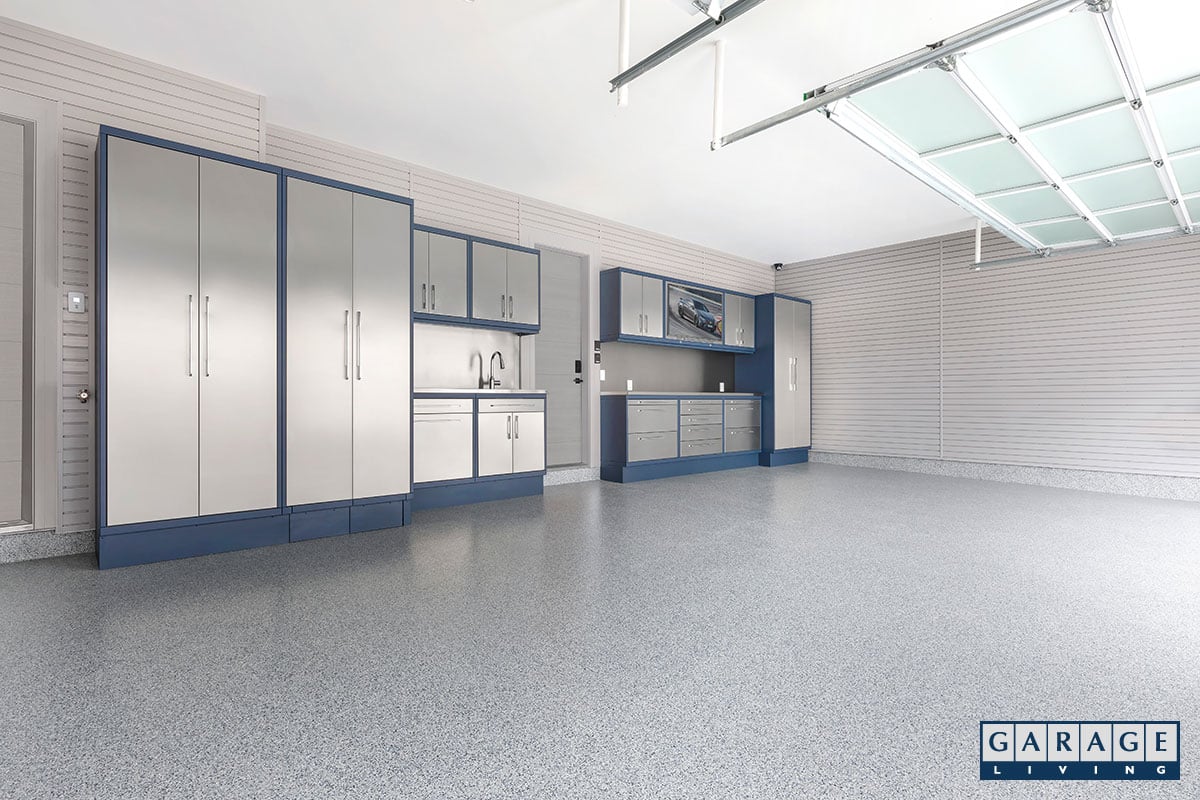 It wasn't until the last couple of decades that homeowners gave much thought to their garage floors.
For ages, it was just that utilitarian, ugly gray surface with cracks, stains, and other imperfections that you parked on and didn't get too worried about if a spill occurred on it.
In short, if you looked up the word "drab" in the dictionary, the typical garage floor might very well be pictured.
That's no longer the case for many homeowners. Garage flooring is increasingly being recognized as a part of the house worthy of some attention and care.
7 facts about garage floors and coatings
It's no surprise that both the garage and its flooring have risen in prominence when it comes to home makeover opportunities and priorities.
After all, garages are one the hardest working areas in homes.
The foundation of that hard-working space and the products that can help you get the most out of it deserve some attention.
Let's get better-informed about garage floors and coatings with some interesting facts you might not know about them.
1. Garage flooring can (and should) look beautiful
When entering and exiting their house, 55% of homeowners do so through their garage doors, according to a Chamberlain Group study.
The garage has become a more heavily used home space and essentially "the new front door" for many of us. Clearly, that unattractive garage floor that's uneven, cracked, scuffed, stained, and devoid of any style just isn't going to cut it any longer.
A garage floor's physical condition and appearance have a huge effect on the overall look and feel of a garage. Ask any garage makeover expert and they'll tell you the application of a new floor coating is one of the key elements in transforming the appearance of the room.
There are plenty of great decorative floor coating options available nowadays to transform your garage floor into a beautiful, modern-looking surface. Epoxy and higher quality polyaspartic floor coatings are the two most common types.
That's why in spaces where aesthetics matter (like automotive showrooms and retail spaces), professional floor coatings are used, in addition to the floor surface protection they provide.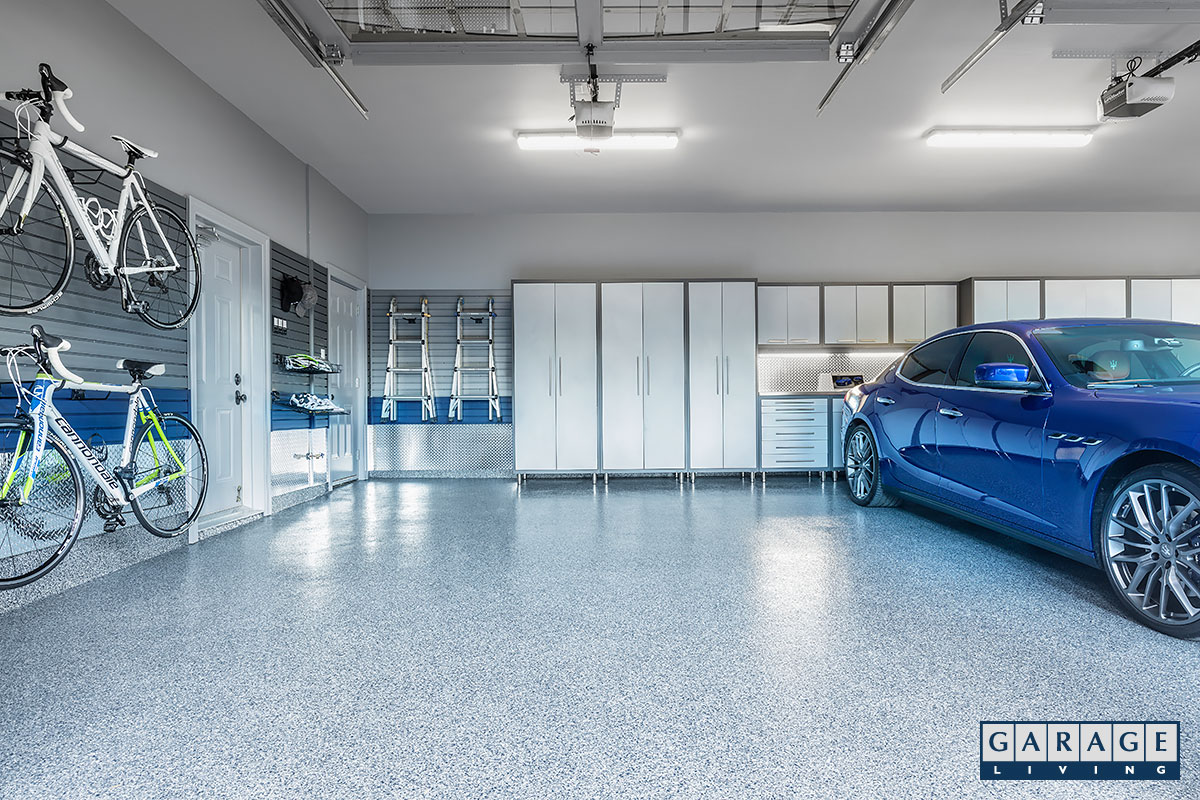 2. Neglected garage floors can be unsafe
Neglected garage floors aren't just an eyesore, they're often a safety hazard. Your ability to safely walk in your garage can be adversely affected by floors that are uneven, damaged, slippery, and strewn with clutter.
Why do garage floors develop cracks, become uneven, and end up looking unsightly over the course of a number of years? Here are a few things that can cause these issues:
floors can sink due to soil displacement beneath the garage foundation
a garage floor's foundation and concrete surface were poorly prepared and applied
temperature changes put stress on the concrete floor as it contracts and expands
a garage has water drainage problems
floors will commonly just settle over time
general wear and tear from spills, leaks, and foot and vehicle traffic
Adding a coating to your garage flooring will leave the surface smooth, unbroken, and safer to walk on. Some coatings even allow an anti-slip additive to be mixed in that improves foot traction.
Another option is to use a coating that has decorative flakes broadcast on the floor before a top coat is applied. This creates a textured surface that provides better traction, while also enhancing a garage's décor.
3. There are numerous floor coating choices
When it comes to garage floors and coatings that can be used to restore their appearance, numerous options are available that vary in cost and quality.
Acrylic garage floor paint is the cheapest option, which makes it a popular choice for homeowners. Unfortunately, they soon find out that most DIY floor paints don't do much to protect their floor, look very good, or last longer than a year or two before a reapplication is needed.
Some people choose to just use a clear garage floor sealer as a means of protecting a floor's surface. This option has varying degrees of effectiveness depending on the quality of the product, but does nothing to improve a garage floor's appearance with any sort of decorative upgrade.
Professionally applied or DIY epoxy floor coatings achieve better results in terms of both looks and surface protection, but can't match the quality of a polyaspartic coating in either department.
Garage Living uses Floorex™ polyaspartic floor coatings for its superior quality that provides durable floor protection and a high-end look.
4. Coatings protect garage floors
Upgrading the appearance of their garage floor will be one of the main motivators for anyone looking to get a floor coating.
But it's the protective benefits of floor coatings that warrant an equal amount of attention.
Think of how much activity occurs in your garage over the course of a year. If you've added efficient storage systems to eliminate floor clutter and allow for vehicle parking, your garage floor needs to be resilient enough to handle all of that foot and vehicle traffic.
Better quality coatings provide a stronger bond with your existing cement floor and have a higher percentage of solids by volume (meaning less of the applied material evaporates, leaving a thicker coated surface).
A high quality floor coating should have excellent resistance to chemicals, abrasions, and impact. Also look for a floor coating that has a higher heat tolerance (to minimize tire marks) and can provide a waterproof floor seal.
5. Proper preparation is critical
For any successful garage floor coating application, proper preparation is absolutely critical.
Making mistakes or cutting corners with any aspect of the floor prep before a coating application inevitably leads to poor results (as can using a cheap product).
Preparation and application mistakes with DIY epoxy coating kits is a common occurrence. A polyaspartic coating product has a more complicated application process that leaves less room for error, so it's best left to the pros.
Using state-of-the-art equipment, our floor coating application experts have an efficient and highly specialized process that allows floor projects to be completed in as little as a day.
Temperatures also need to be taken into account with any floor coating application. A freshly applied epoxy or polyaspartic floor coating can peel and bubble if temperature conditions aren't optimal.
One of the advantages of using a polyaspartic coating is that it can be applied in a much wider range of temperatures and humidity conditions, unlike epoxy coatings (including temperatures as low as -40°F).
Professional flooring applicators just need to make adjustments to the formulations of the base coat and top coat and the floor's curing times.
6. Garage floors with coatings require less maintenance
We all know how tough it can be to keep a garage floor clean, considering how frequently the space is used.
That's why a resilient floor coating is worth the investment in more ways than one. First of all, you'll spend less time and money in the future repairing cracks and other types of floor damage.
Secondly, a floor coating provides a smooth, seamless surface that's easier to clean, whether the floor is being swept, scrubbed, squeegeed, or having spills cleaned up.
And finally, floor coatings with decorative flakes make dirt and dust less visible, which preserves the clean look of the room.
That doesn't mean you rarely or never have to sweep your floor, it just means your garage floor won't look unclean as quickly as it did before.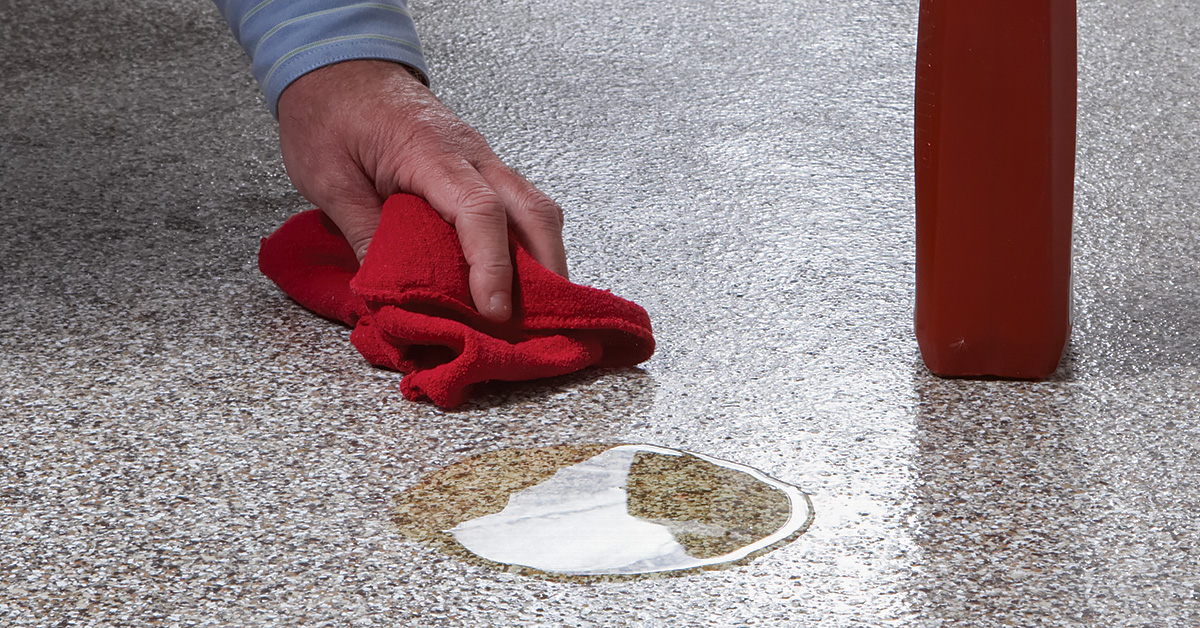 7. A garage floor upgrade boosts your home's value
If you're looking for one more reason to justify getting a new garage floor coating, how about the fact that it can boost your home's value?
A professionally applied high-end coating will serve you well for years to come with a high gloss flooring finish that won't peel, flake, or yellow.
You can take pride in opening your garage doors instead of cringing at what the neighbors will think of your unsightly garage floor.
And when you eventually sell your home, a nice garage floor really stands out to prospective buyers who already place a high value on the garage as a home storage space.
Transform the look of your garage floor
Higher quality polyaspartic garage floor coatings are the coating of choice for discerning homeowners wishing to create a luxurious, beautiful garage space.
Applying high-performance Floortex™ floor coatings is just one of Garage Living's many specialities when it comes to garage improvement solutions.
Schedule a free design consultation with us and you'll be on your way to soon having an attractive garage floor you can be proud of.
Please share this post if you found it useful.
See also: