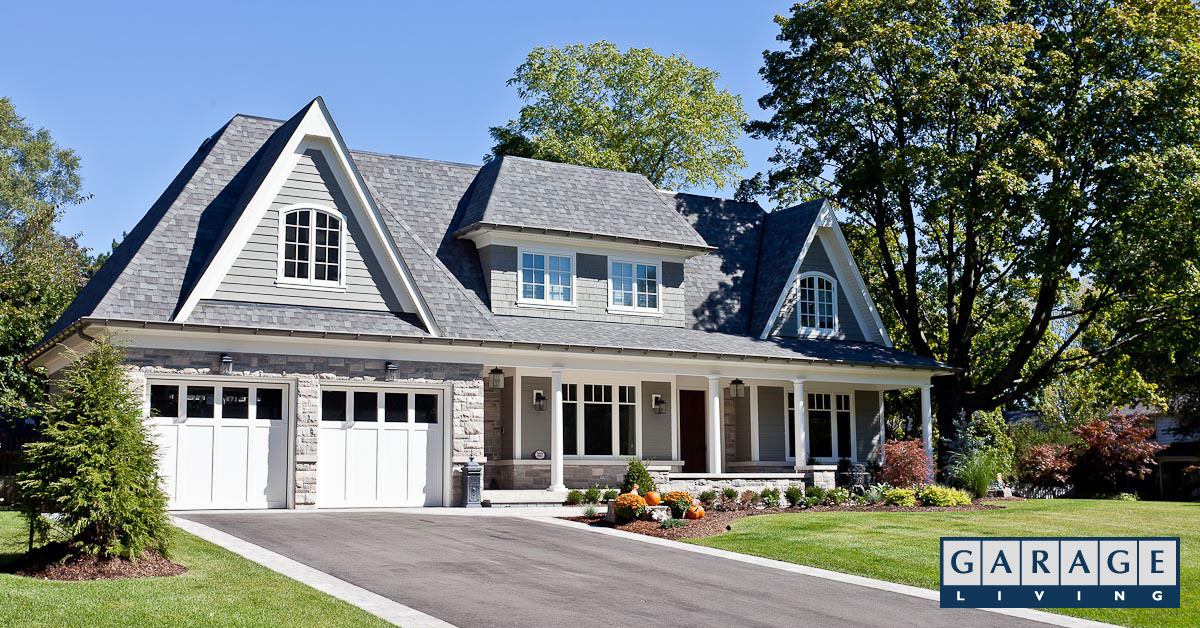 Many homeowners like to keep up to date on the latest housing trends, even if they're not planning to buy or sell a home anytime soon.
Aside from just general curiosity, staying informed about what's hot and what's not when it comes to our homes and the features they include can be beneficial.
Perhaps you'll get some ideas and inspiration for updating a room or two in your home. Sometimes getting a wider perspective on what's currently popular with other homeowners and homebuyers can give you a fresh perspective on whether areas of your own home are up to snuff.
And if you're planning to make some home improvements, educating yourself about which renovation projects will provide the best return on investment is also smart.
Which essential home features do buyers prioritize?
We decided to take a look at some recent notable studies that found out which home features homebuyers prioritized most.
A couple of studies were done by the National Association of Home Builders (NAHB). They're one of the United States' largest trade associations, representing over 800 local and state organizations affiliated with the housing industry.
We also used the illuminating 2018 Homebuyer Preference Study from the Canadian Home Builders Association (CHBA). It surveyed over 3,000 buyers of newly constructed homes about the features that mattered most to them when making their buying decisions.
Let's break down (in no particular order) seven of the most essential home features for anyone looking to buy a house nowadays.
Laundry room
It might surprise you to learn that laundry rooms topped a few essential home features lists for buyers. And the appeal of laundry rooms spreads across generations.
The NAHB's 2016 Housing Preferences of the Boomer Generation study found that Millennials, Generation X, and seniors named a dedicated laundry room as their most-wanted home feature. Baby boomers rated it their second-most important feature, behind home energy efficiency.
The following year, another NAHB study that looked at homebuyer trends also found that laundry rooms were a top priority among those surveyed.
Laundry rooms on a home's main or upper floor were also coveted, as were laundry rooms that also incorporated a mudroom.
Garage storage
It wasn't a surprise to learn that "ample storage space" ranked highly on any list of essential home features.
Homeowners and homebuyers can never get enough of it and the latter specifically wanted more of it in their garages, according to multiple NAHB studies.
Hundreds of realtors were polled for a Braun Research survey and they said the garage ranked higher as a desirable storage space for homebuyers than the basement or attic.
Homebuyers apparently recognize the value in maximizing a garage's storage space in order to minimize clutter in the rest of their living space.
Simply having enough space in the garage for storage, parking vehicles, and extracurricular activities was also important to homebuyers. Two-car garages were named as another of the essential home features for buyers.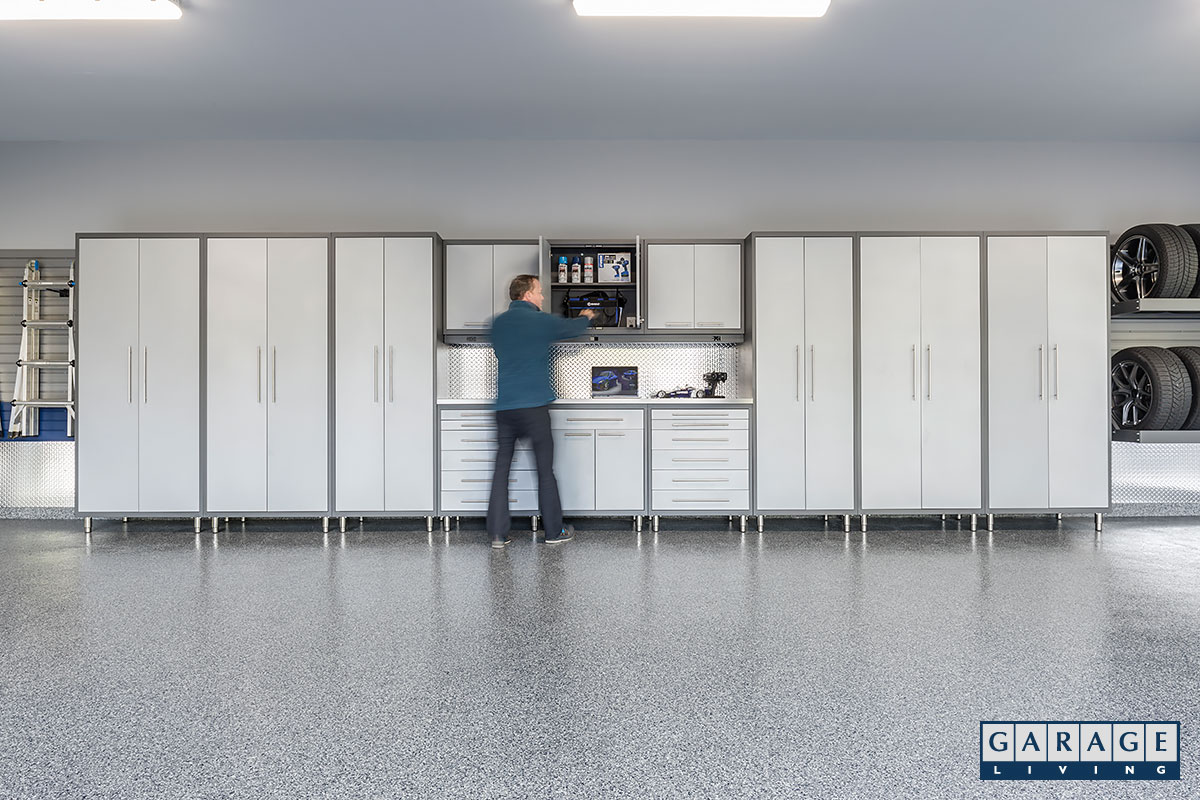 Hardwood floors
Houses with wood flooring were viewed more favorably by those looking to buy a home. This is a trend that seemingly never goes out of fashion.
Most homebuyers are willing to pay more for wood floors because of its contemporary look, durability, and how easy it is to keep wood floors clean.
Authentic hardwood flooring was especially preferred over engineered wood flooring. Having hardwood on a home's main floor was also specifically mentioned as an attractive feature to homebuyers.
Interestingly, younger buyers seem to favor wood flooring more than seniors, who prefer the coziness of carpeted floors.
Excellent energy efficiency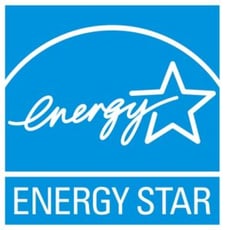 A home with excellent energy efficiency is valued more than ever by homebuyers. Any home on the market with these energy efficient features stands out:
energy efficient smart appliances and fixtures
low flow toilets
energy efficient windows and doors
high efficiency HVAC systems
Solar-powered energy isn't yet seen as an essential home feature for most buyers.
And while preservation of the planet was a consideration for those attracted to more eco-friendly homes, cutting down on their utility costs was a bigger motivating factor for buyers looking for energy efficient homes.
Open concept kitchen
Modern, open concept kitchen designs are seen as a selling strength for anyone who has their home on the market.
Buyers with growing families are particularly enamored by open concept kitchens because of their ability to function as a versatile space and a home's social hub.
Kitchen islands that can provide extra storage space, an additional food preparation area, and an inclusive eating area are singled out as an open concept kitchen's most desirable feature.
Stainless steel appliances, double kitchen sinks, a walk-in pantry, and granite, marble, or quartz countertops were also listed as features that homebuyers would love their kitchen to include.
Walk-in closet
A walk-in closet (also known as a "dressing room") ranked #5 for first-time homebuyers and #3 for second-time (or more) buyers on the NAHB's most recent essential home features report.
Canadians apparently love spacious closets even more, because walk-in closets topped the CHBA's list of essential features for homebuyers.
That Braun Research survey finds that just about all (97%) of the 500 realtors that were polled believe homebuyers view the closet as the most desirable storage space in a house.
Based on this data, once can assume that a home without a larger wardrobe storage space featuring stylish décor is a home that many buyers will simply take a pass on.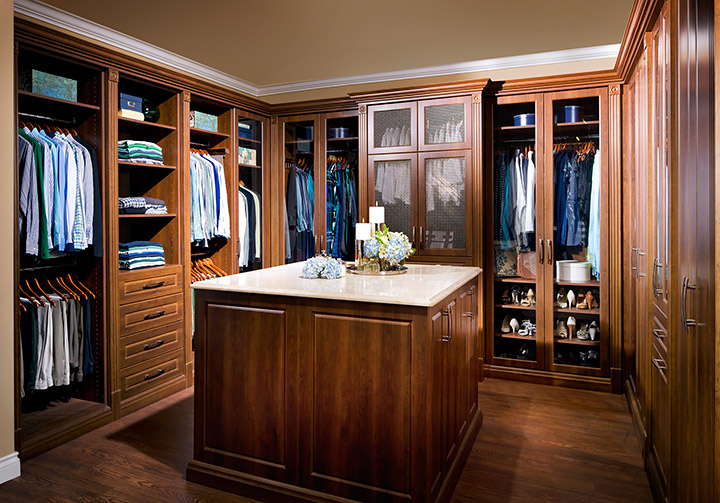 Master bathroom
Anything bathroom-related usually makes any essential home features list and we found master bathrooms to be highly prized by homebuyers.
A master bathroom may also be referred to as an "ensuite master bathroom" or simply "ensuite". Whichever name you choose, it's essentially defined as a bathroom that includes a bathtub, shower, and sink that's accessible from the home's largest bedroom.
Master bathrooms that feature a separate shower enclosure and freestanding tubs and vanities (preferably with two sinks) appear to be in vogue nowadays.
Make better use of your garage for home storage
This list of essential home features gives you a good idea of what today's buyers value most when looking for a house.
Are you getting the most out of your garage as a home storage space? Could it use a few modern touches and better storage systems that can make it look nicer and be a lot more functional?
Garage Living specializes in helping homeowners maximize their garage's storage capabilities and design potential.
Schedule a free design consultation with us to learn more about transforming your garage into a beautiful space any homebuyer would be impressed by.
Please share this post if you found it useful.
See also: