Your garage door is a more vital component to your home than you may give it credit for. Garage doors are a major part of your home's aesthetics and they play an active role in our everyday lives.
This highlights the importance of ensuring your garage door looks and functions its best. Luckily, there's more design choices for garage doors than ever before.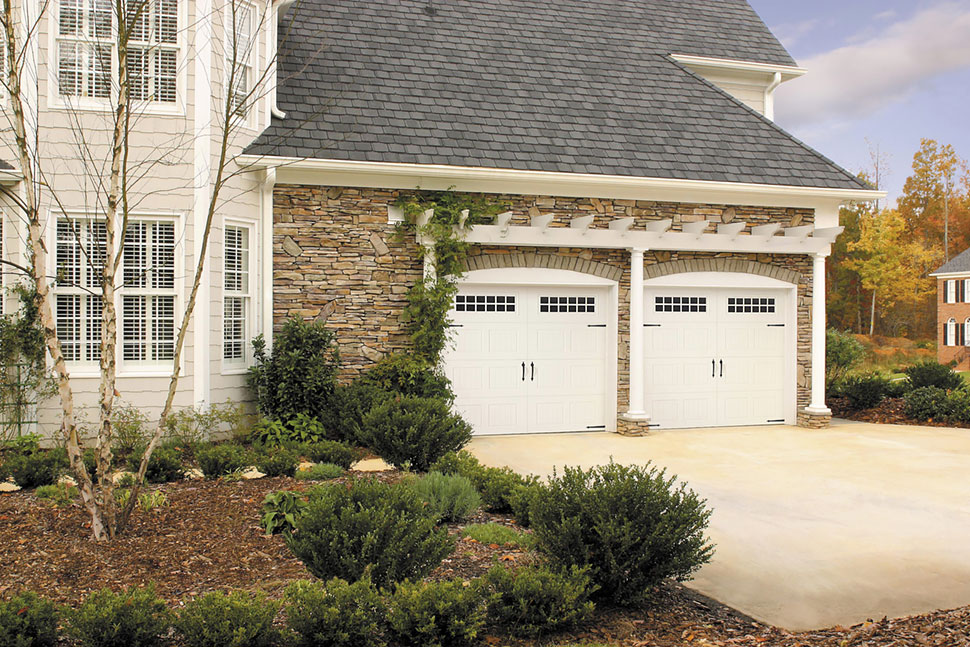 Garage doors are your home's most noticeable feature
Garage doors are the most integral piece of your home's architecture. That's primarily because they're the most noticeable feature, but garage doors are also typically a house's largest moving object.
One of the most frequently used doors in homes are garage doors. Research from LiftMaster, Garage Living's supplier of choice for garage door openers, shows that 7 out of 10 homeowners use the garage door as their primary entrance.
Why buy a new garage door?
Maybe you're shopping for a new garage door for a soon-to-be-built home. Perhaps you're replacing your home's existing door that's seen better days. Whatever reason has inspired you to buy a new garage door, the number of design options can be overwhelming.
Garage door design in 2016 offers more choices than ever before, so let's navigate through the details to keep in mind when putting your door's design together.
Choose your garage door material
Garage doors are available in four main types of material. Here are their key features:
A wealth of design options to choose from
The style and look of your garage door is your next decision. First, you'll want to pick a door colour. Just as with the overall amount of door design options, there's never been a wider selection of garage door colours to choose from.
Style-wise, you have options like the heritage look of carriage house doors, traditional designs, or a more sleek, contemporary appearance. Some of these looks can be accomplished with composite overlays. This option lets you, for example, have a steel door with an exceptionally realistic-looking wood overlay.
Tailor the garage door's appearance to your tastes even further. Choose from a variety of relief patterns, vertical lines, or adding windows that can incorporate, say, a beautiful wrought iron design, or your preferred style of glass panes. Colour-matched hardware completes your door's look, seamlessly blending everything to match the exterior of your house.
Garage door insulation: what you need to know
Insulation features are another important garage door decision. You need to consider what type of insulation you want, as well as what kind of R-value you're looking for. Garage door insulation is recommended for a few reasons:
your garage acts as a buffer between your home and the outside, so door insulation improves your home's energy efficiency (especially if you have a room above the garage)
insulation improves the strength of a garage door, which is important considering the constant use it gets and the abuse it tends to receive (particularly if you have kids)
if you want to prevent outside noise from coming in or keep your garage workshop's racket from bothering the neighbours, door insulation will make a big difference
A new garage door can strikingly transform your home's appearance. They're also considered one of the best returns on investment when renovating a house.
With a wealth of design options to choose from, you'll need expert guidance to find a garage door design that complements your home's exterior and enhances its curb appeal. Book a free consultation with one of our designers or visit our showroom for some garage door ideas.
See also: