There are many benefits to owning your own house. For example, more space, pride of ownership, tax breaks, and greater privacy make homeownership an attractive proposition.
One aspect of owning a house that's not so appealing is the maintenance it requires, especially exterior maintenance. Adding aluminum capping around your garage door will make this one less area of exterior home maintenance you'll need to worry about.
What is aluminum capping?
Aluminum capping is also referred to as "aluminum cladding" and "aluminum wrapping". Capping is the process of applying cut and formed aluminum sheeting over exterior wood trim. It's used regularly on the wooden window frame and doorframe areas of houses and buildings.
The concept of capping is fairly straightforward, but the process of installing it can be particularly tricky. The aluminum sheeting needs to be perfectly formed to your house's contours. This is done using a brake, a machine that bends sheet metal.
Poor installation of aluminum capping can make your home's exterior look uneven and consequently detract from its appearance. Therefore, capping is a job best left to a company with professional experience in this area, such as Garage Living.
Since you now have a better familiarity with aluminum capping, here are seven great reasons to consider adding capping to your garage's exterior.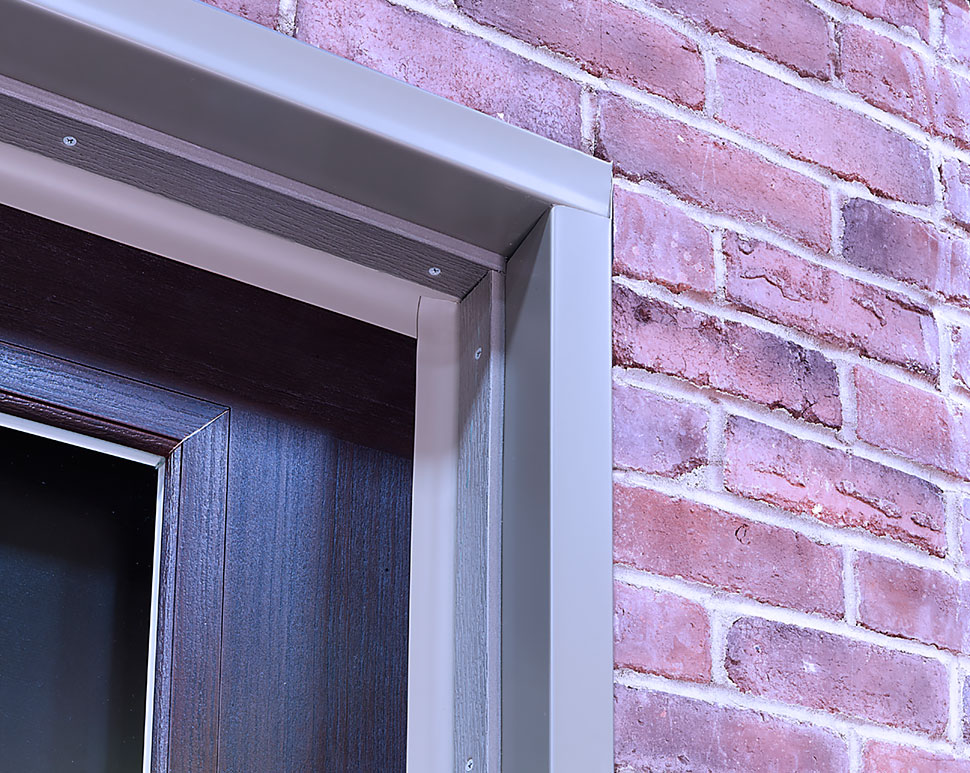 1. Aluminum capping requires virtually no maintenance
You could call capping for your garage door entrance a "low-maintenance" home improvement solution. "No maintenance" is actually a more accurate description. As a result of covering up your wooden doorframe, there'll be no further need for time-consuming maintenance on it every few years. That means no more messy weekends spent stripping, sanding, restaining, or repainting your old and peeling garage doorframe.
In addition to eliminating future wood maintenance, the surface of the capping is also very easy to clean. Therefore, a very quick yearly cleaning with a soft cloth, clean water with a mild detergent, and a hose is all you'll need to do.
2. Your house exterior looks cleaner with aluminum capping
Aluminum capping improves your house's exterior aesthetics by giving it a cleaner, more seamless appearance. This is especially important because the garage door is the most noticeable exterior feature on your house. Consequently, an old wooden garage doorframe with chips, cracks, and peeling paint will undoubtedly receive attention you don't want.
3. Your garage's wooden doorframe will last longer
Because your garage's wooden doorframe is no longer in direct contact with the elements, the wood's lifespan will be longer. The aluminum sheeting coupled with a sealant protects against moisture, which slows down the wood's rotting process. This moisture protection also minimizes the chances of mould issues.
4. Aluminum capping complements your new garage door and exterior decor
In addition to the 12 colours of aluminum capping available, our professionals use industrial grade caulking during the installation process that can be colour-matched to your house's exterior decor. This allows you to truly create a cohesive and appealing look for the exterior of your home.
Aluminum capping is particularly effective when paired with one of our new steel, fiberglass, wood, or full view aluminum garage doors.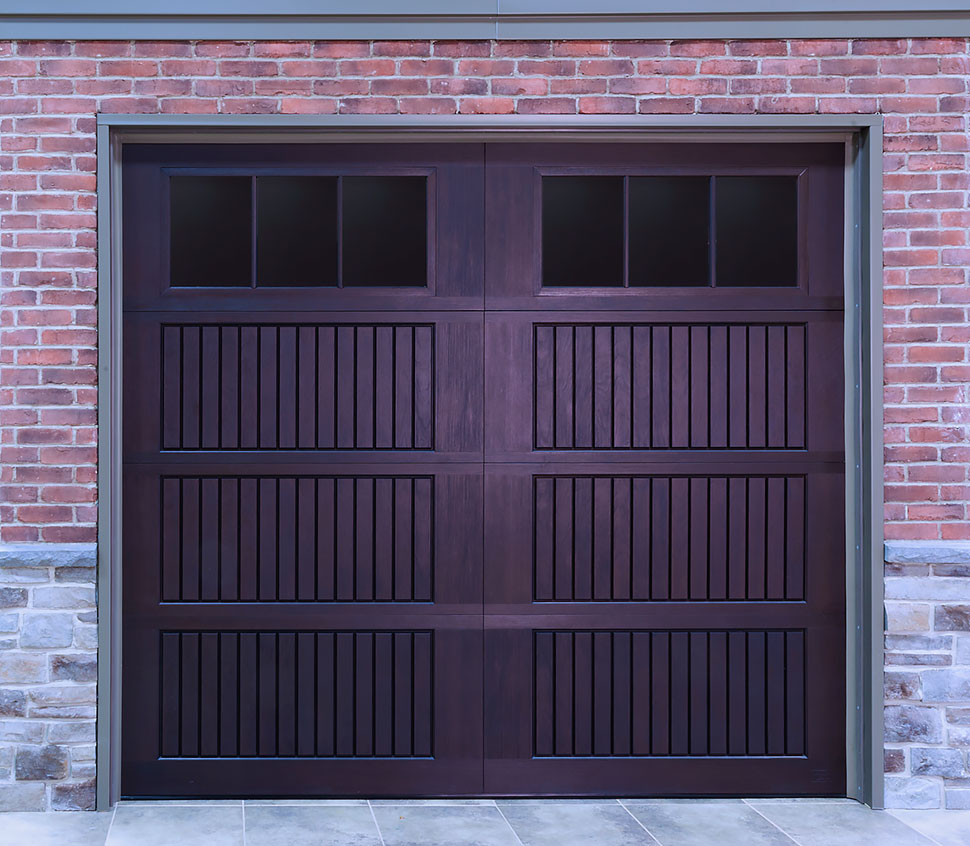 5. Durable aluminum capping won't rust and fade
You won't need to even consider replacing your aluminum capping for a long, long time. That's because aluminum is one of the most durable building materials around. Its resilient nature means that rusting and fading over time will not be an issue.
6. Enjoy better energy efficiency
When aluminum capping is installed on your garage doorframe, it creates a weather-resistant barrier between your garage's interior and exterior. As a result, drafts will decrease and you'll experience better energy efficiency in your home. This can be particularly valuable if your garage uses heating during the winter or has an extra room located above it.
7. Aluminum capping boosts your home's curb appeal and value
Choosing to add aluminum capping to your home also has two more benefits. The improved appearance of your house will boost its curb appeal. In addition to this, exterior capping will raise your home's value.
With so many sound reasons for adding aluminum capping to your garage's doorframe, why wait any longer? Schedule your free consultation with a member of Garage Living's design team to discuss adding aluminum capping to your home.
See also: