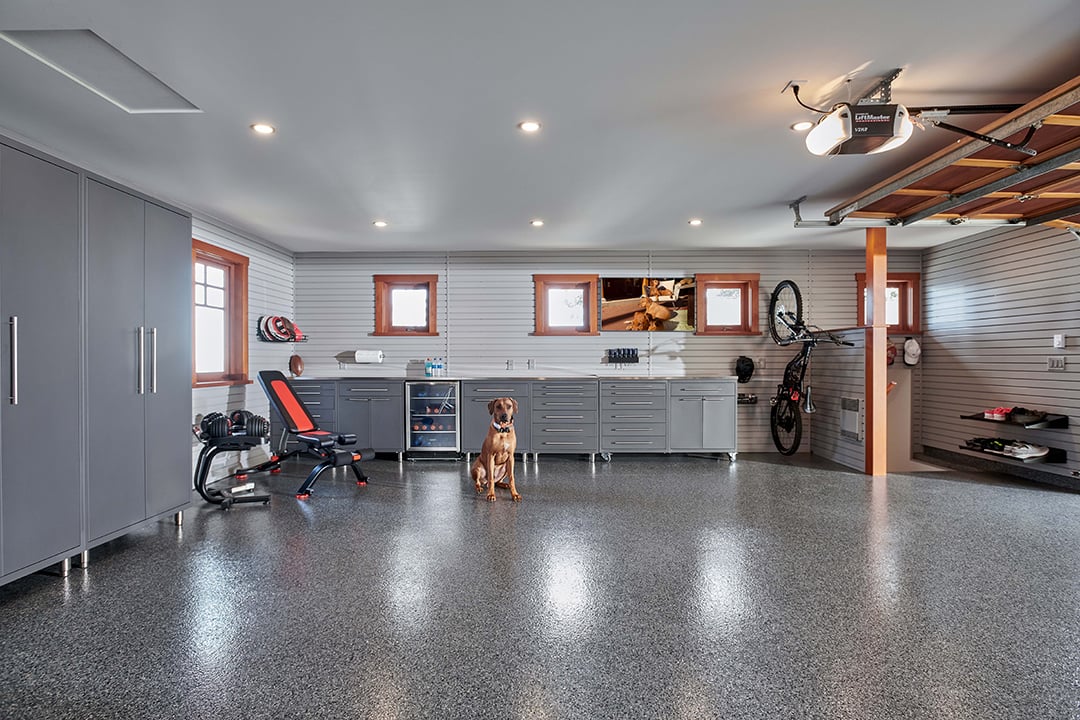 May is Garage Improvement Month. It's also the time of year when spring cleaning is underway and a cluttered garage can be a major headache for some.
The garage is usually the largest room in a home with the most under-utilized space. It often lacks visual appeal. Why is that?
A living space
A lot of homeowners don't even think of the garage as a room. They view them as a separate area from their living space that is nothing more than utilitarian. Even the laundry room is recognized as a room, however!
If a space has walls, a ceiling, a floor, and a doorway, it's a room. And any room in your home should be designed not just for practical usage (like storage), it should be a part of your living space you enjoy entering and are proud to show off.
Garage before and after inspiration
Garage remodel professionals can do amazing things nowadays with design upgrades that give garages ultra-sleek, stylish appearances. Some garage makeovers can even turn the room into a home's most dynamic-looking space.
Because so few garages deliver any sort of "wow factor", a garage with a high-end aesthetic and modern style stands out that much more.
Garage interior design
Even interior designers are still getting used to the idea that garages can be a home showpiece. Garage Living partnered with Architectural Digest for their Iconic Home campaign and worked with interior designer DuVäl Reynolds. Watch his testimonial about how working on this project transformed the way he views the garage as a home design space.
As with any type of makeover, however, you can't truly appreciate the creativity, talent, and hard work that went into giving something a visual overhaul without having a reference point.
Some garage before and after photos, like the ones we're featuring here, provide some useful context and help to illustrate the incredible design potential any garage has.
Garage Improvement Month Makeovers
Spark your imagination. Get inspired and make your garage look as nice as the "after photos" seen below.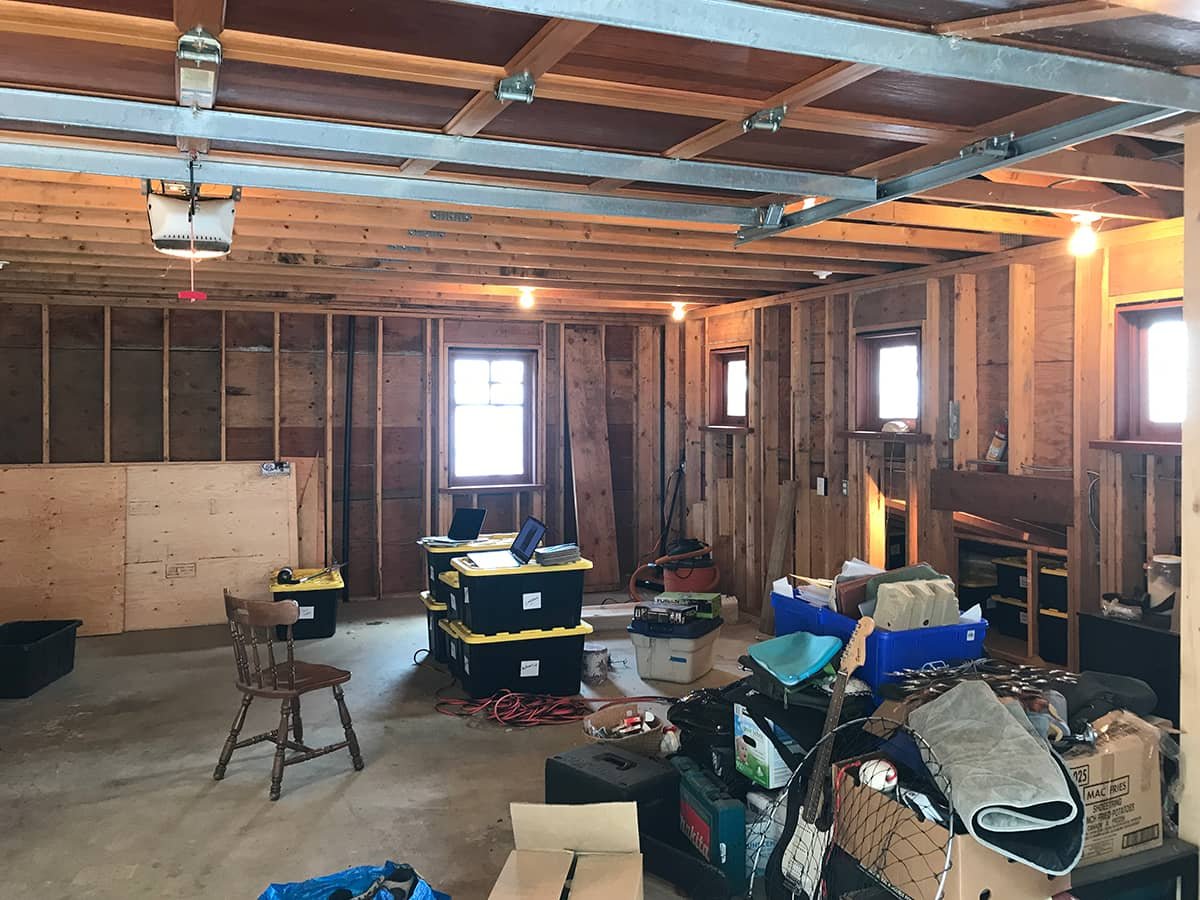 Before: Everything from the floor to the walls and ceiling to the lighting in this unfinished garage needed a modern touch, as well as better storage to get the space organized.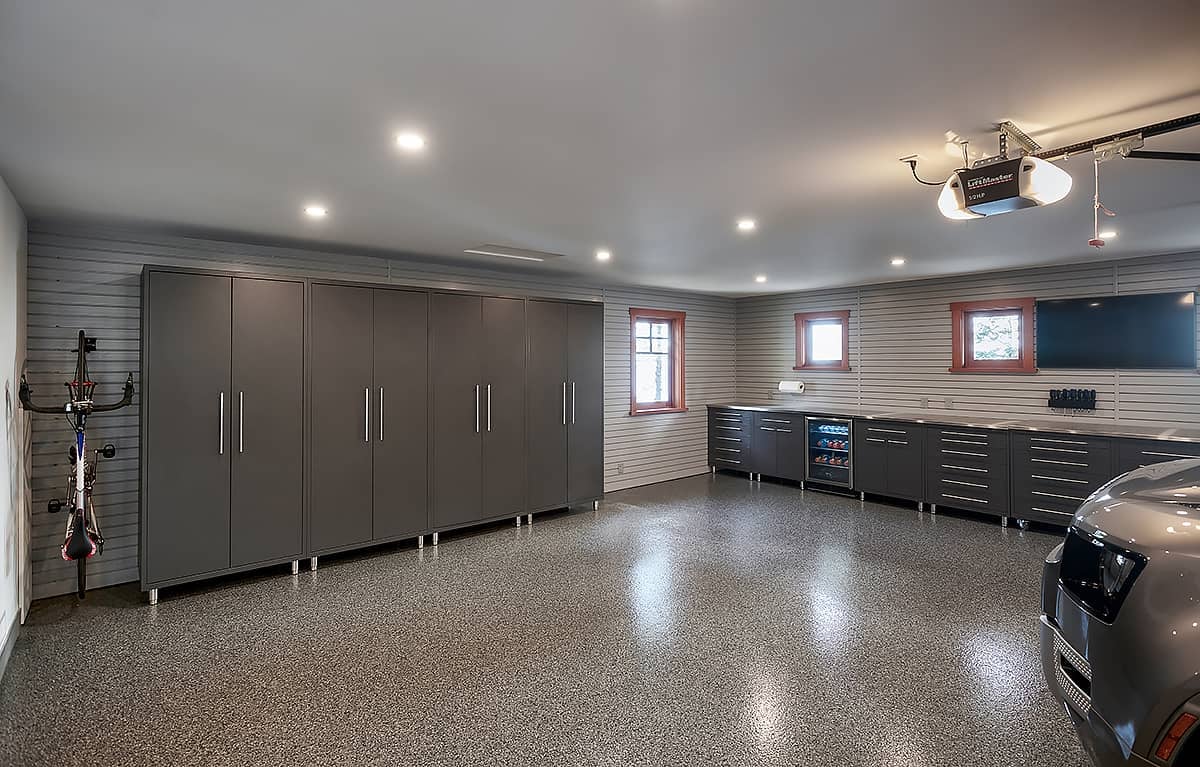 After: The contrast in appearance after the remodel is striking. GL Premium cabinetry with stainless steel countertops and slatwall adds high-functioning storage systems with visual appeal. A floor coating in Nightfall nicely complements the room's décor. Other upgrades included adding a sauna, modern lighting, a LiftMaster garage door opener, and drywalling the ceiling.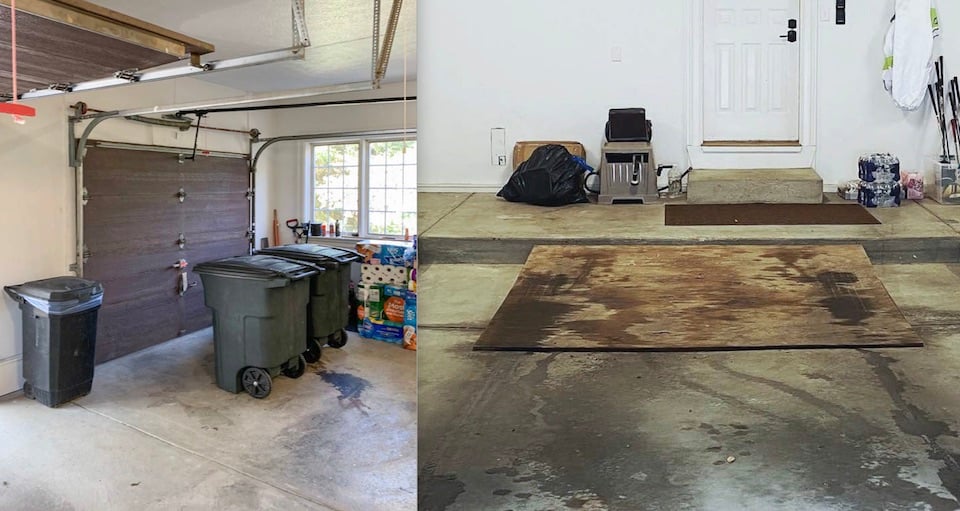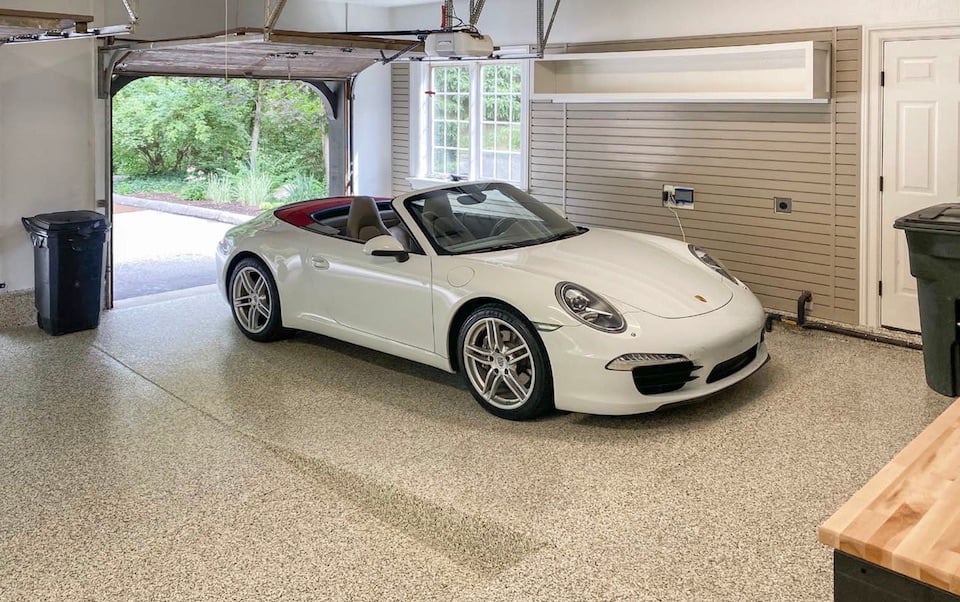 After: New garage doors, windows, slatwall panels, and cabinets were added and the walls, ceiling, and trim were given a fresh coat of paint. The floor was transformed with a Floortex™ floor coating and the middle floor section in the three-car garage had a concrete ramp installed.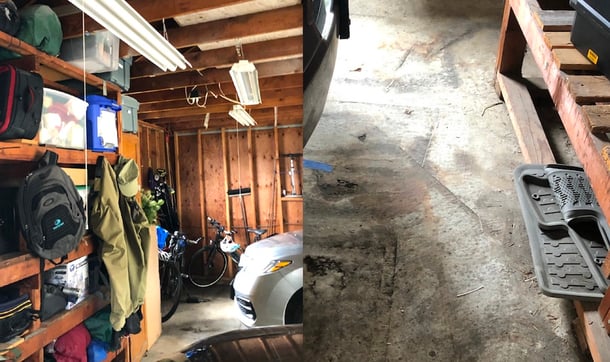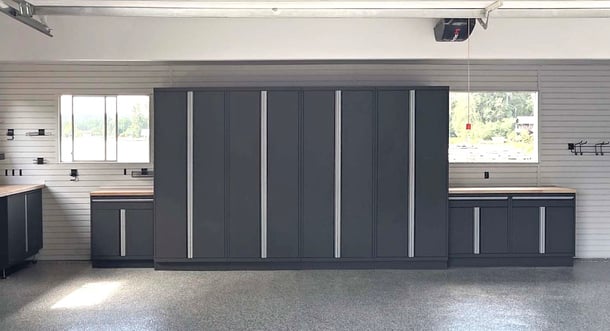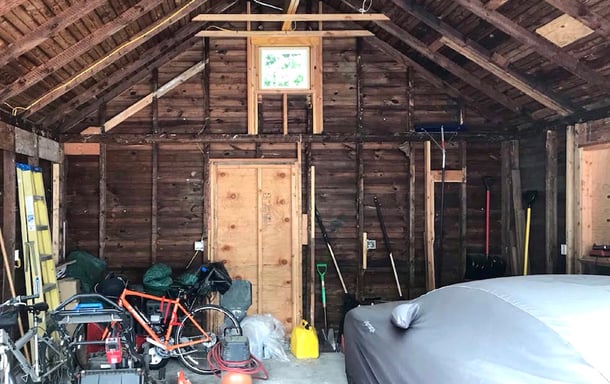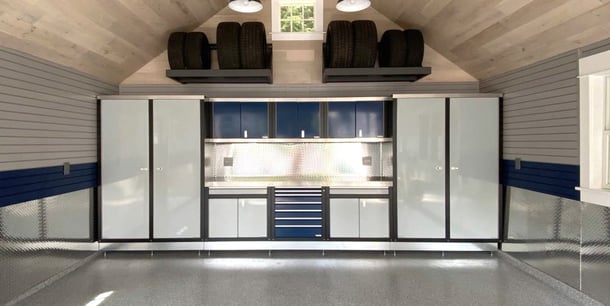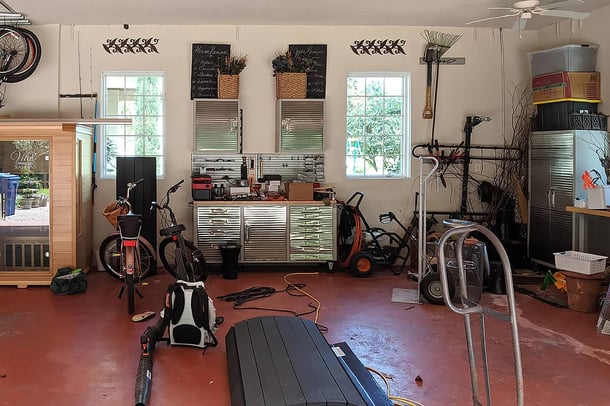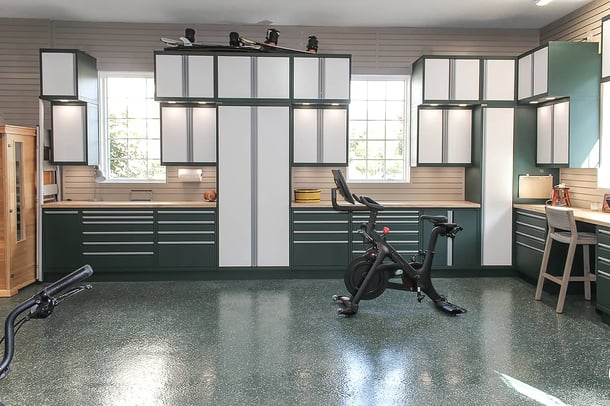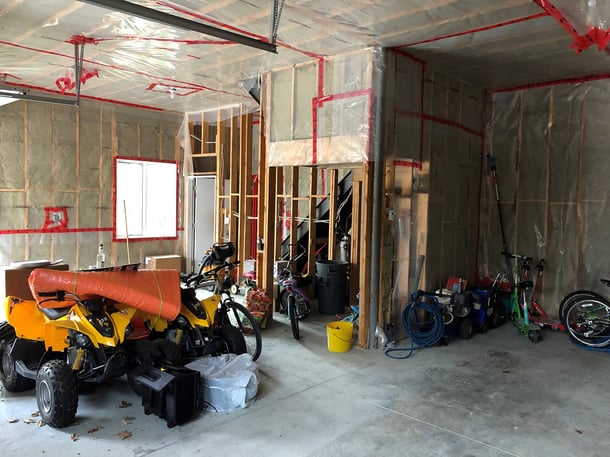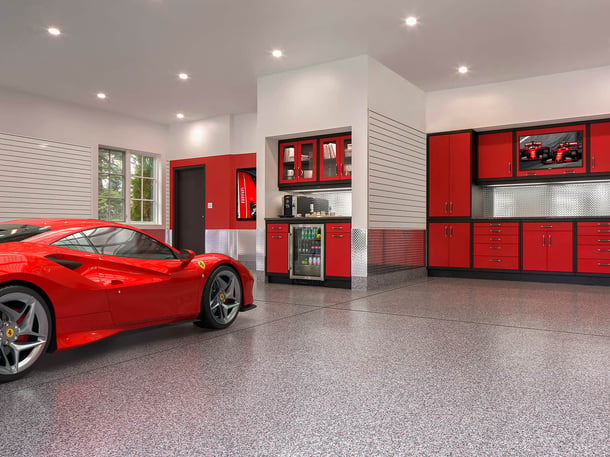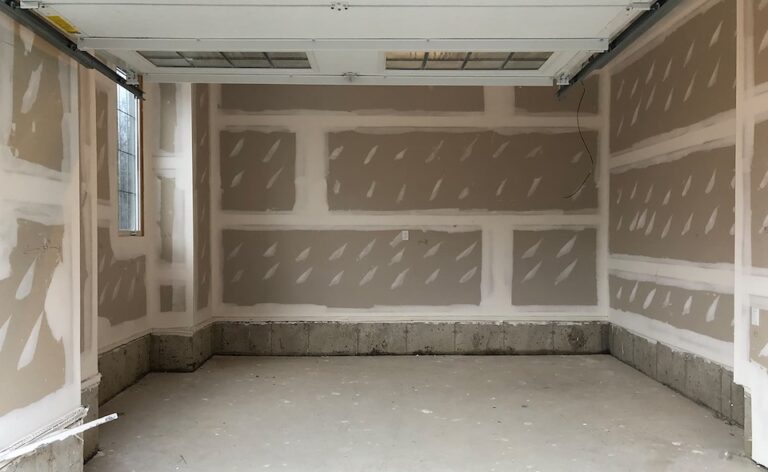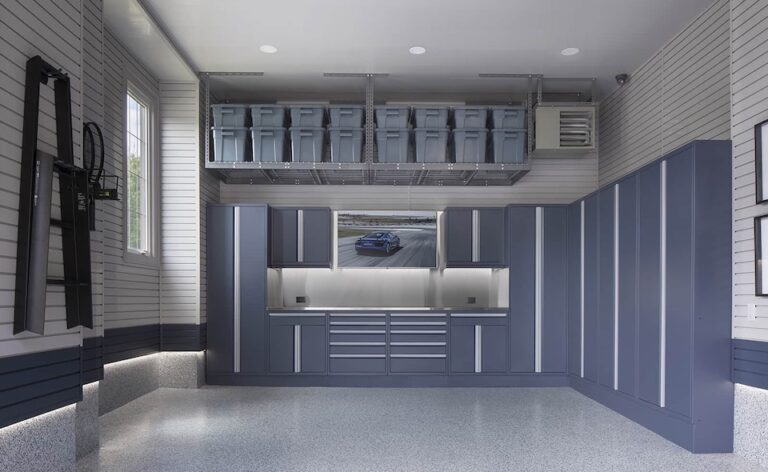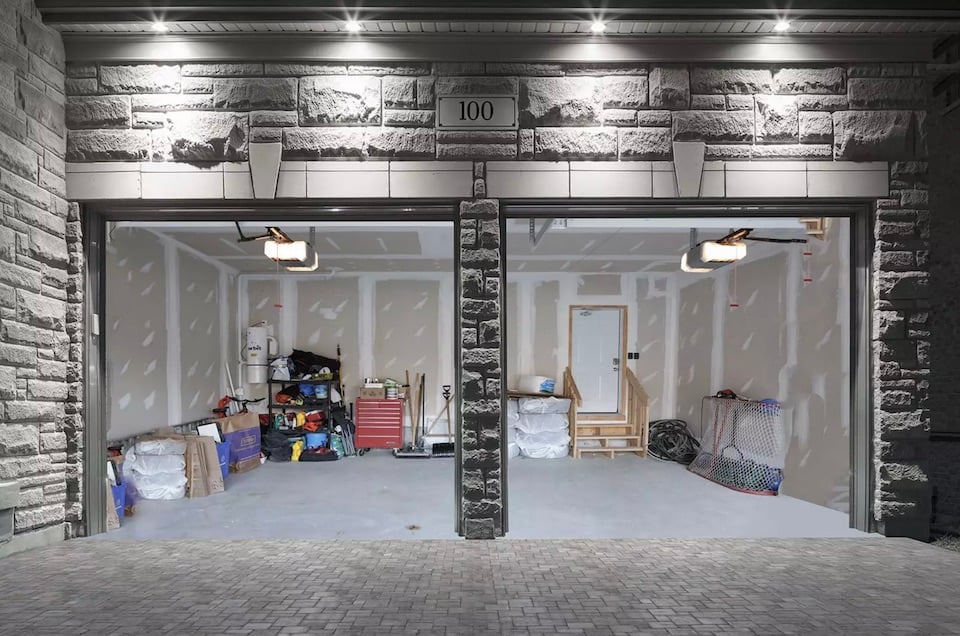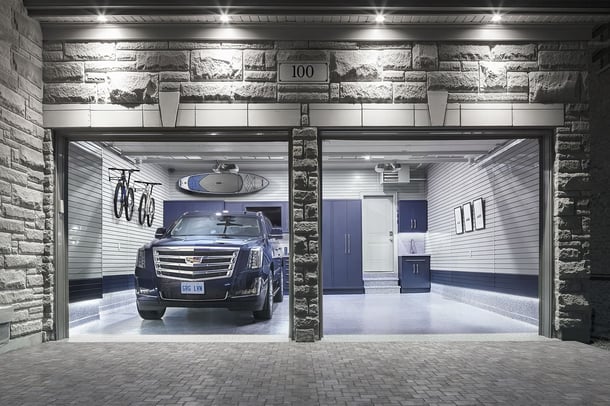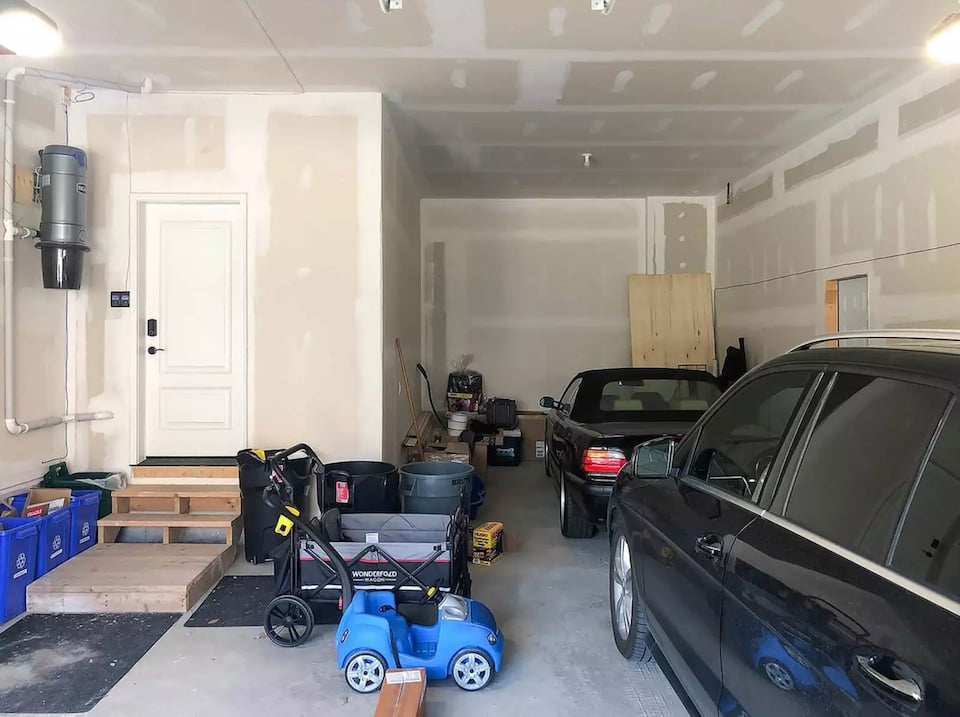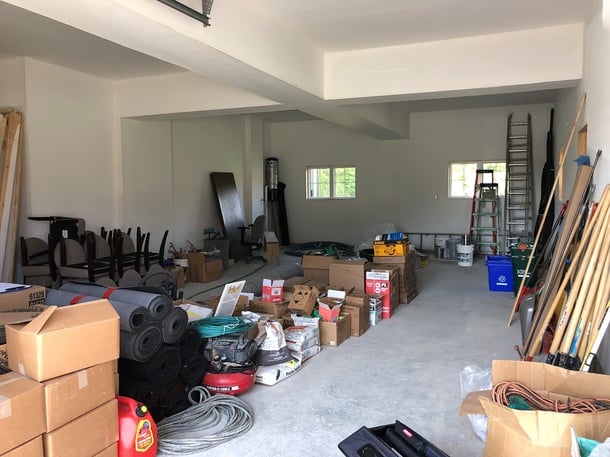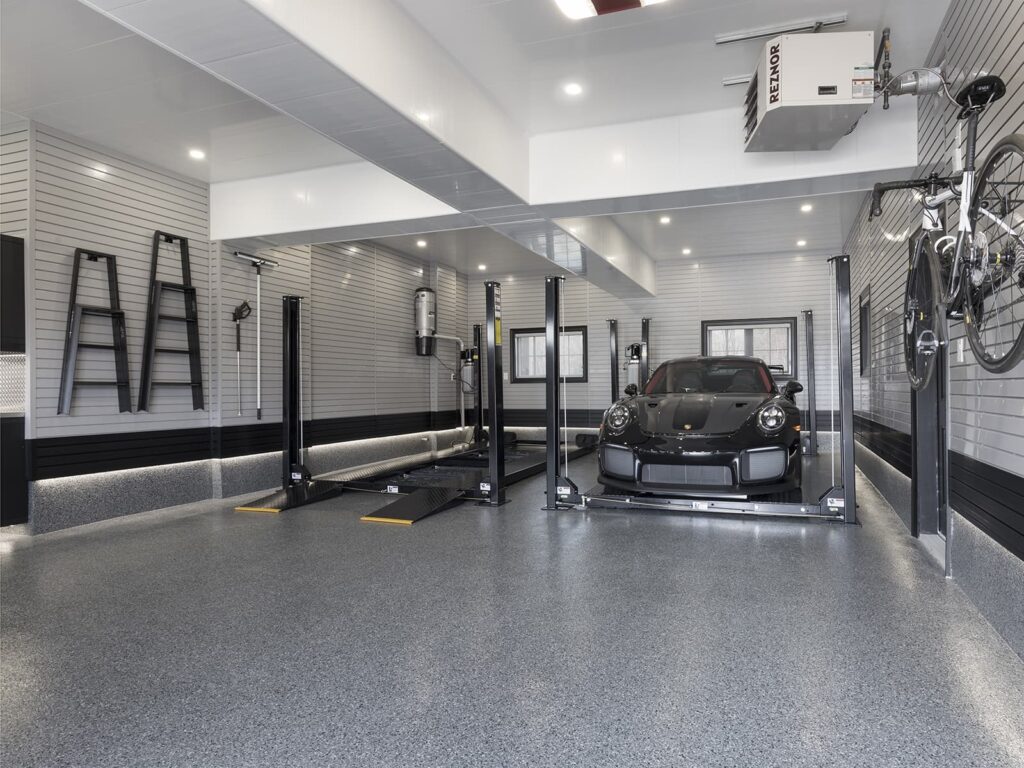 To view more garage before and after photos of other Garage Living remodel projects, view our Garage Makeover Ideas gallery.
Give your home the "after garage" it deserves
Every garage has the potential to be great. It just takes the right garage remodel company to bring out the room's best and make it look as impressive as the "after garages" you see here.
Investing in upgrades for your garage is an investment in your family's comfort and your home's value.
Let's start talking about the improvements your garage needs to serve your family better. Find out how Garage Living can make it happen.
Schedule a free design consultation with us to get the ball rolling on helping your garage reach its full potential.
Please share this post if you found it useful.