The inspiration for our Performance garage design theme came from the desire to create a high-end garage space customized for owners of high-performance vehicles.
Performance makes a lasting impression with its bold combination of red, black, and grey. The dynamic décor reflects the high aesthetic standards any owner of a powerful luxury vehicle demands and appreciates.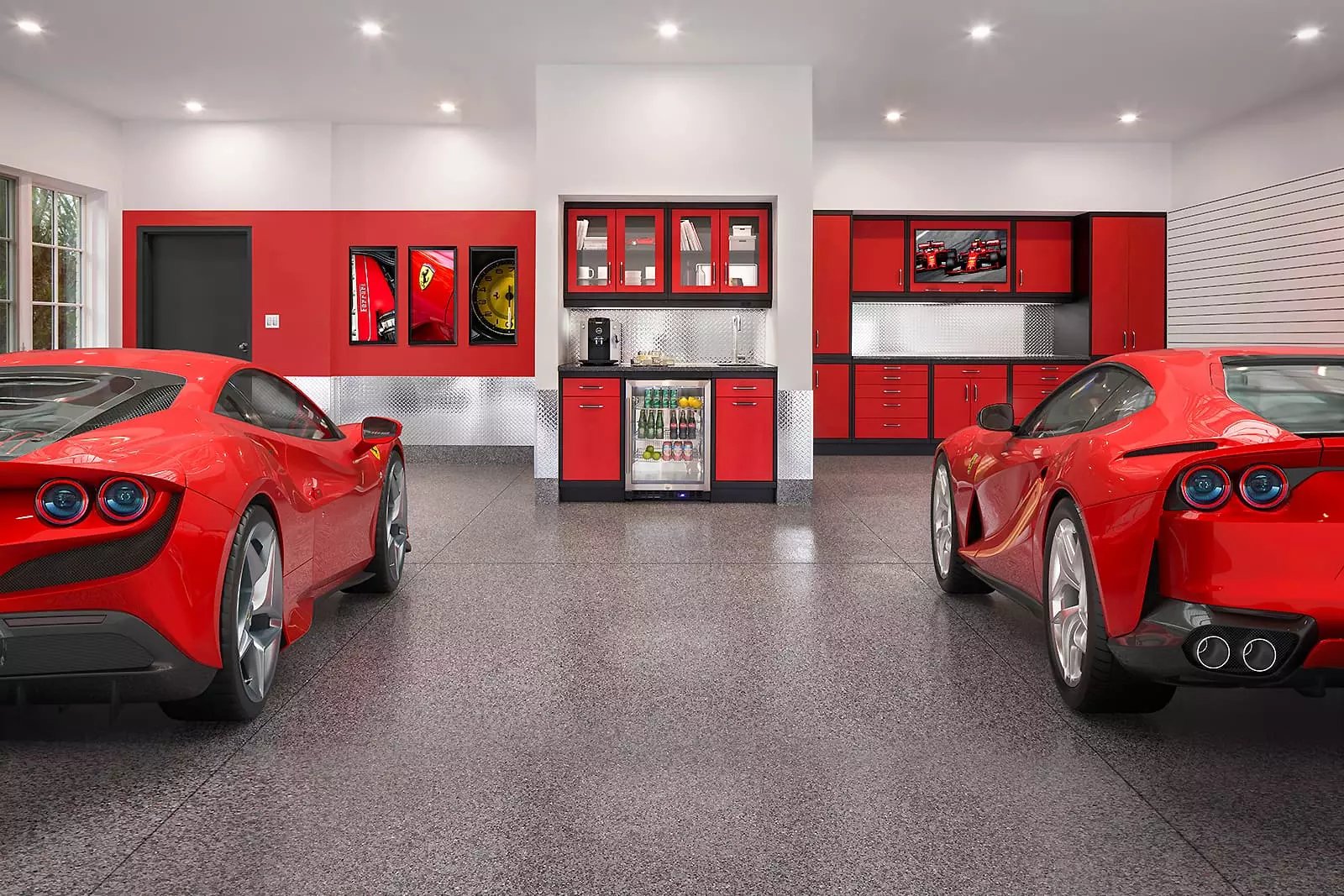 This Ferrari owner's garage beautifully complements the brilliant colors of their cars. Ferrari-themed wall art personalizes the space while showing the owner's passion for this iconic brand.
Before, during, and after.
FROM UNFINISHED TO UNBELIEVABLE
These before and after photos show the dramatic transformation process and what any garage space is capable of becoming.
In less time than you might think, any unfinished garage can become a stylish-looking, more functional extension of your home's living space.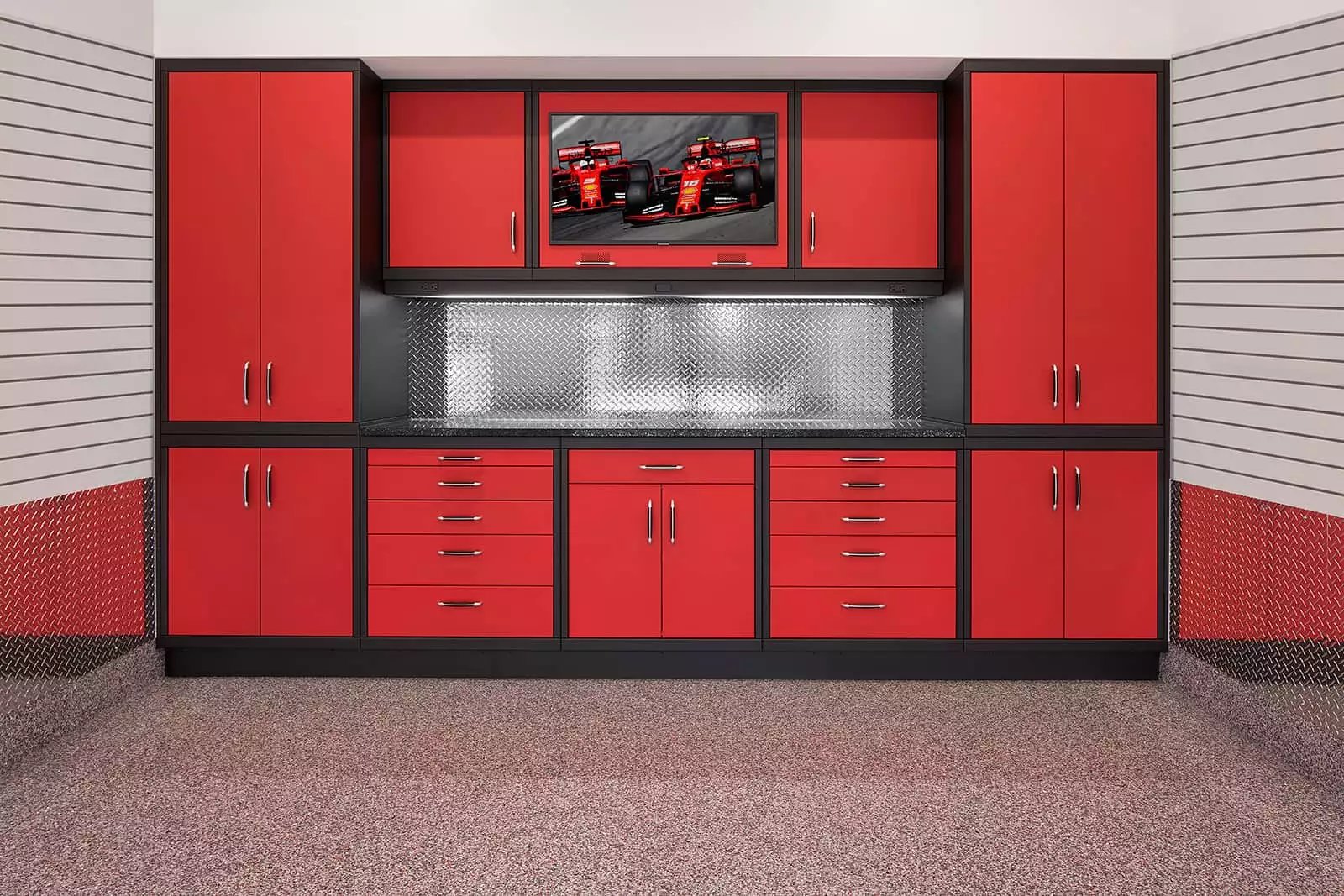 GL Custom Steel cabinets
with matte red Sandtex powder-coated doors and drawers and matte black Sandtex powder-coated cabinet frames. 18-gauge double wall cabinet construction ensures long-lasting durability.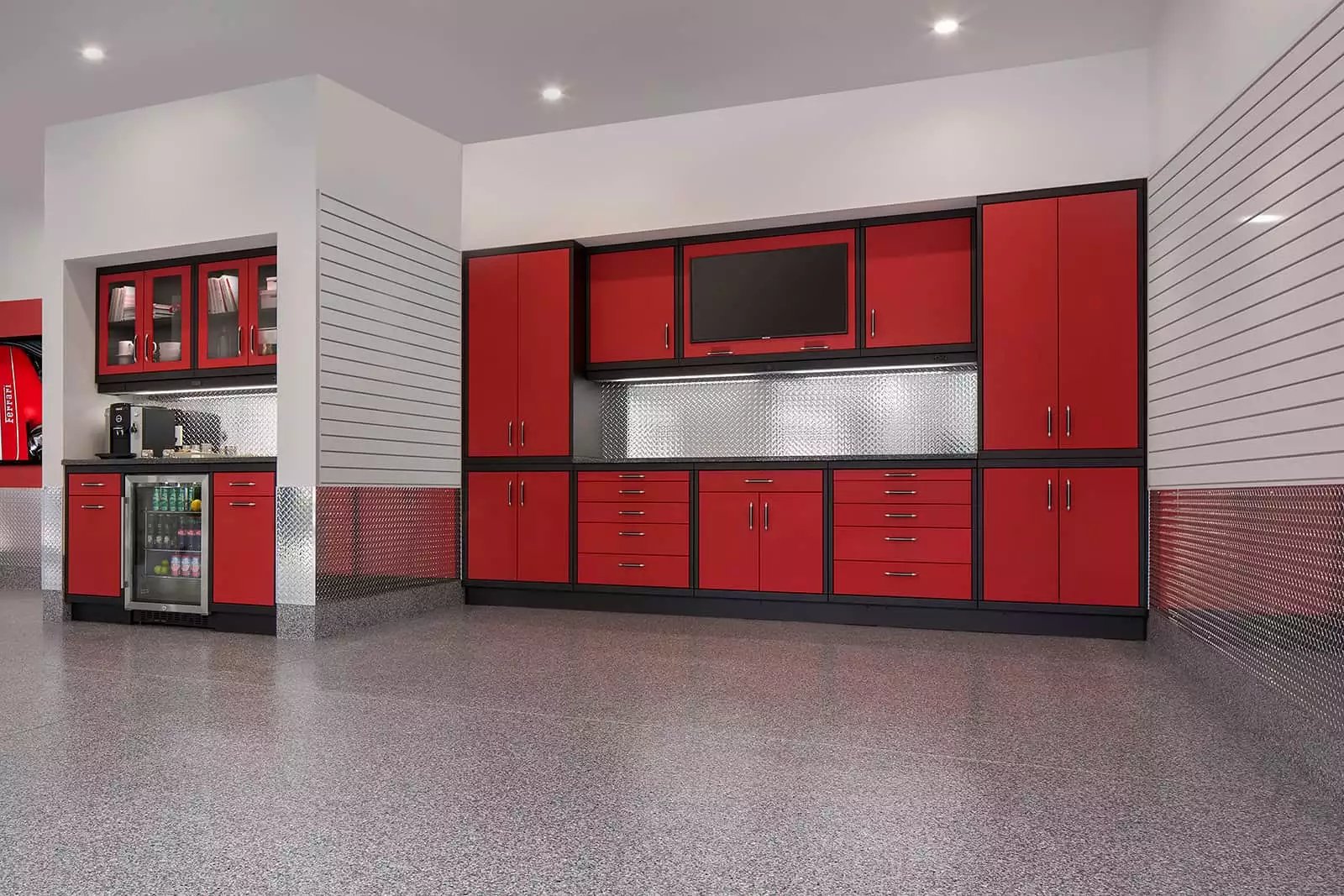 A custom-made enclosure for a 4K TV is incorporated into the cabinet system so you never have to miss any part of that big game or race. The cabinets provide both a high-end workspace and ample room for hidden storage.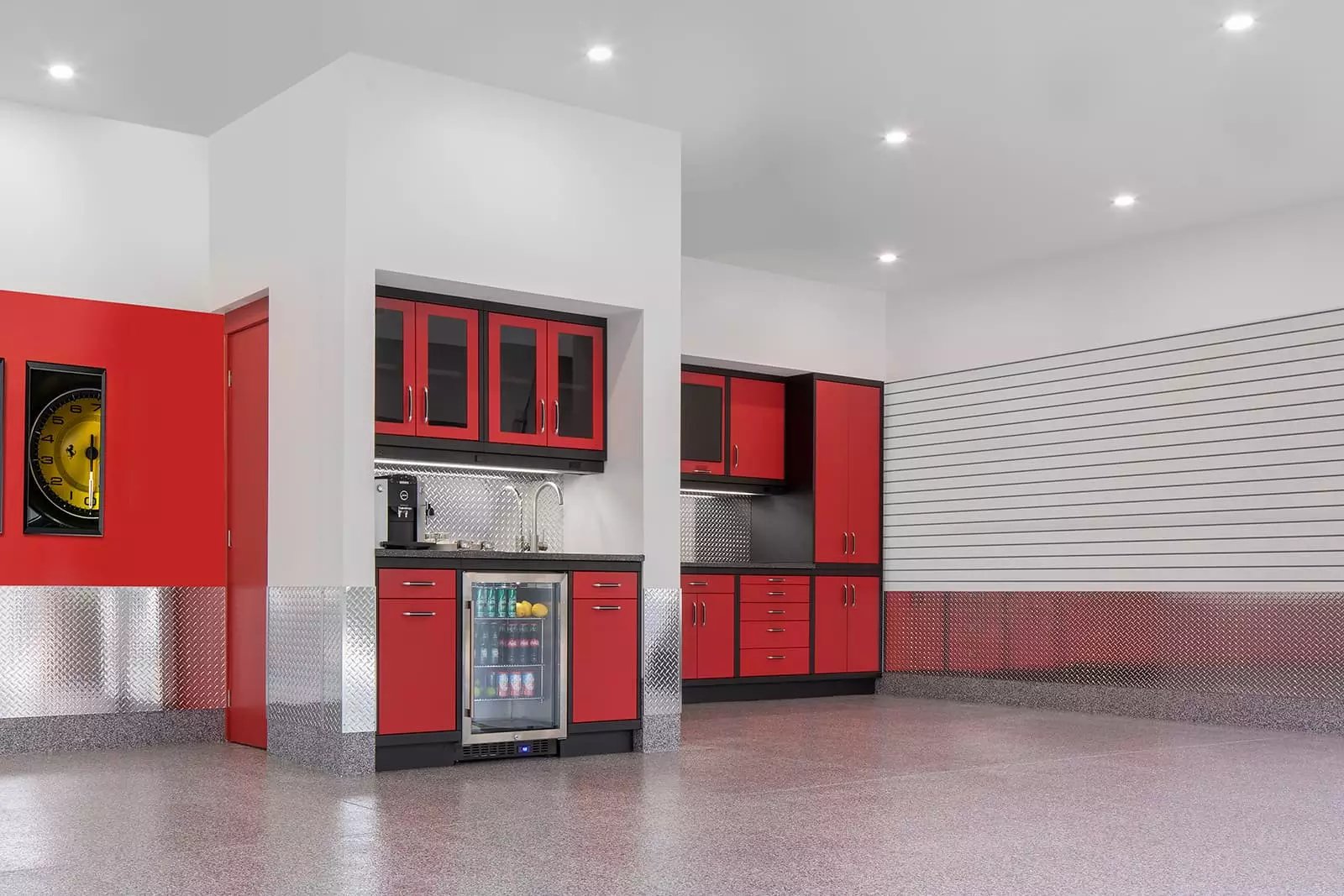 The white
slatwall panels
serve two functions: it gives the garage a cleaner, more finished look and also adds the option to store items with hanging accessories. Beneath the slatwall is an aluminum diamond plate perimeter baseboard.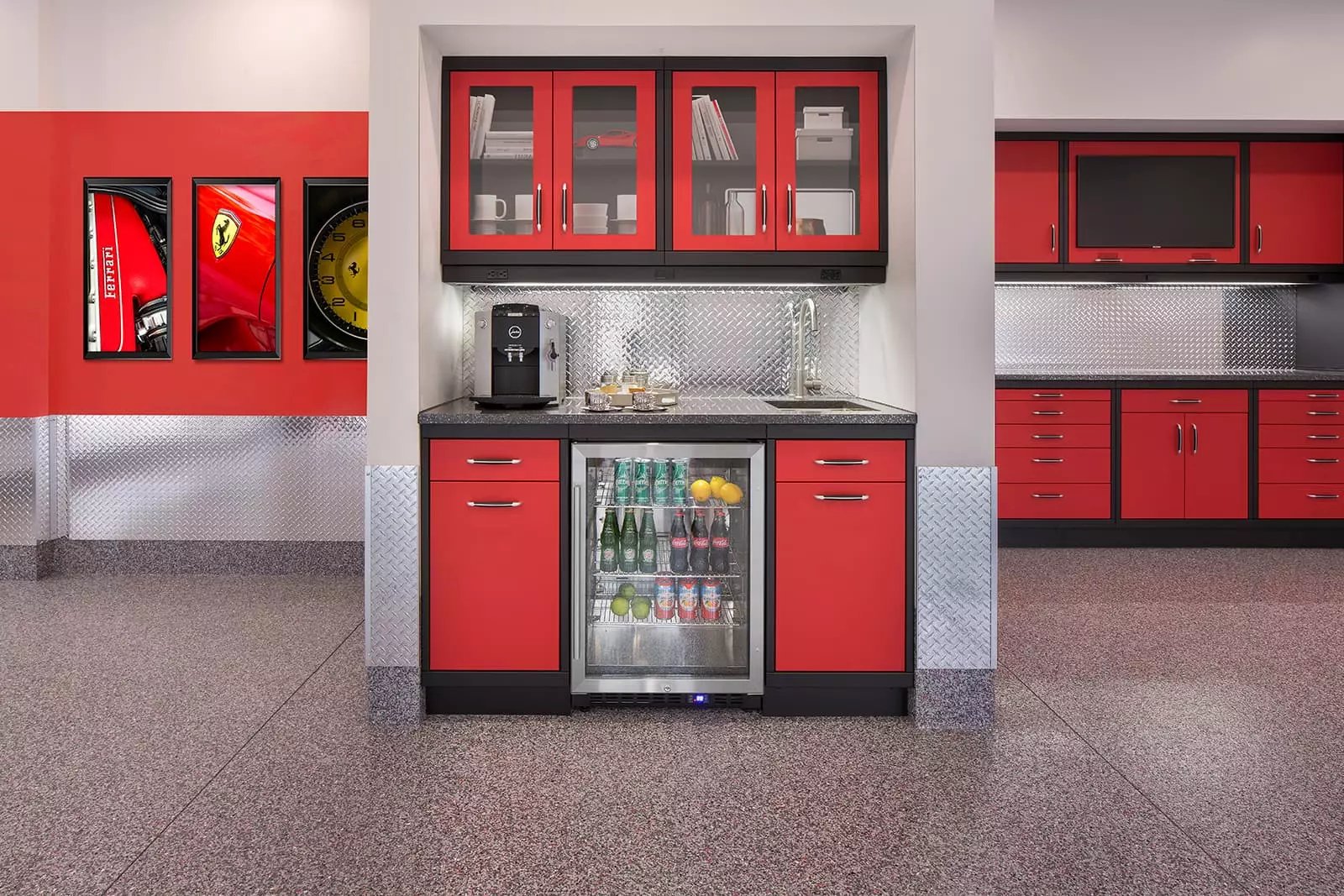 The garage's unique dimensions included this protruding middle section, which is a small mechanical room. The front-facing section was put to good use with additional cabinetry featuring glass doors. An under counter bar fridge, sink and faucet, and espresso machine bring some convenient kitchen amenities out to the garage.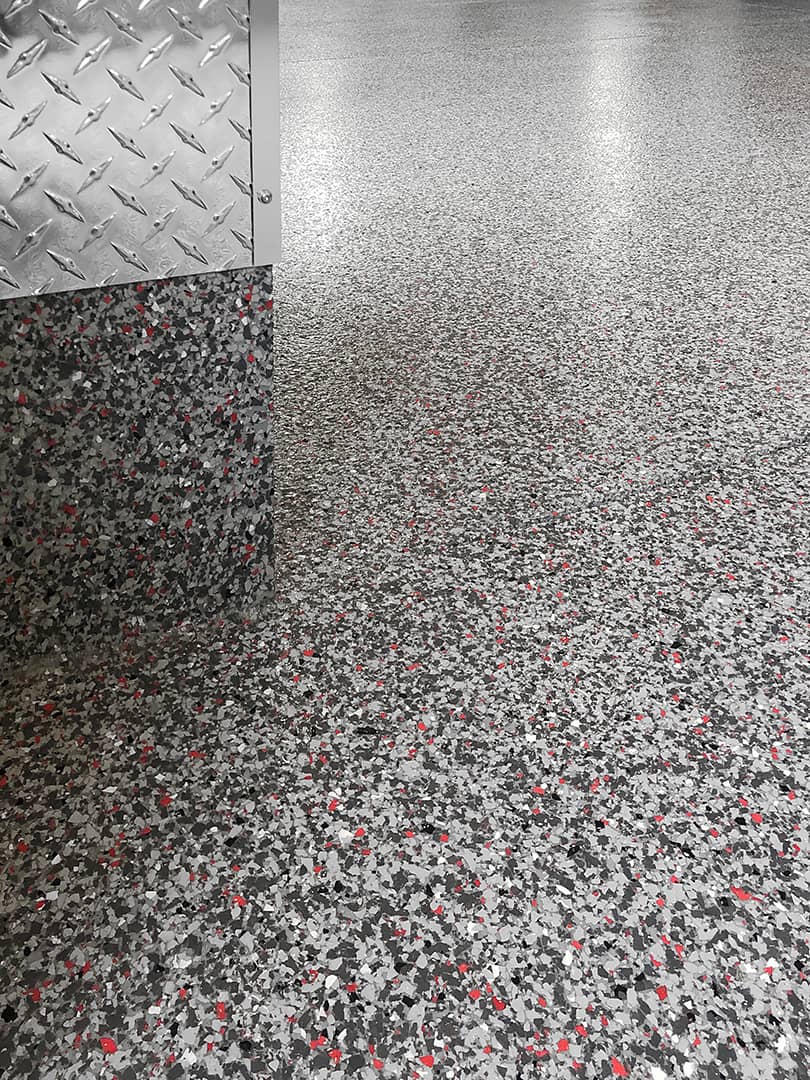 The decorative red, black, grey (in two shades), and white decorative flakes in the Carbonite
Floortex™ floor coating
effectively complements the rest of the garage's décor and also protects the floor. The coating extends up onto the wall, creating a unique and seamless look.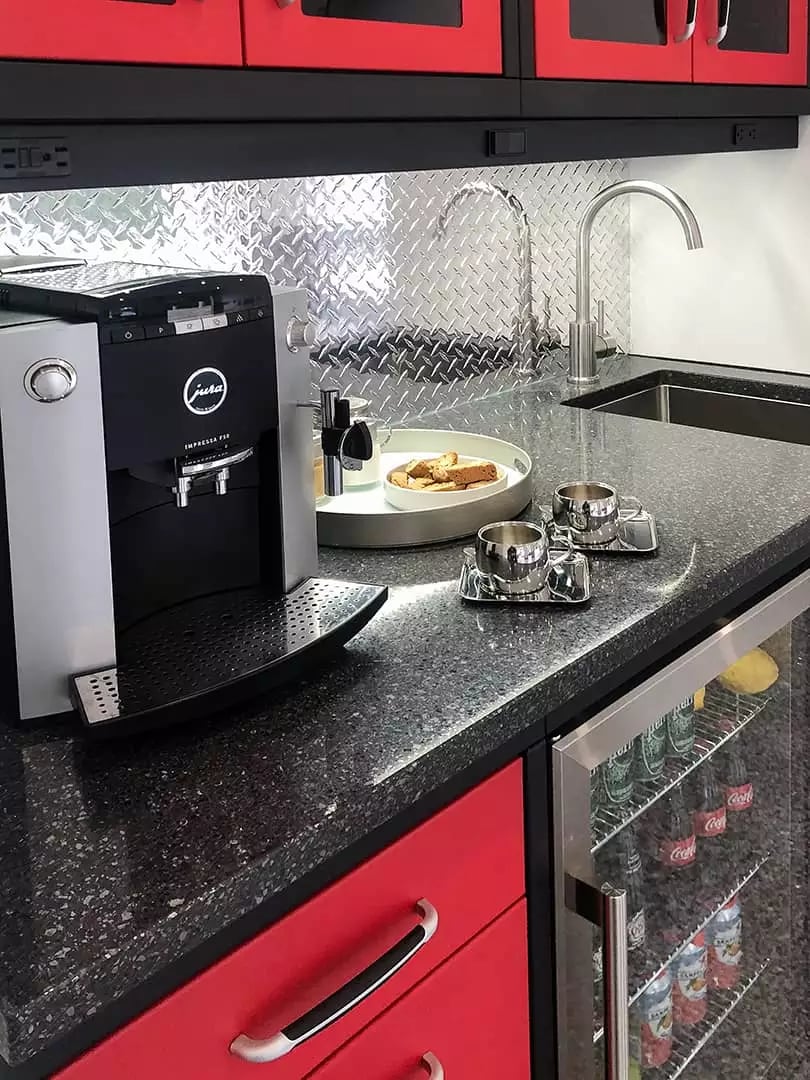 Both sections of cabinets include gorgeous silestone zirconium black quartz countertops. A polished aluminum diamond plate backsplash complements the diamond plate perimeter baseboard. LED valance lighting brightens up the counter space.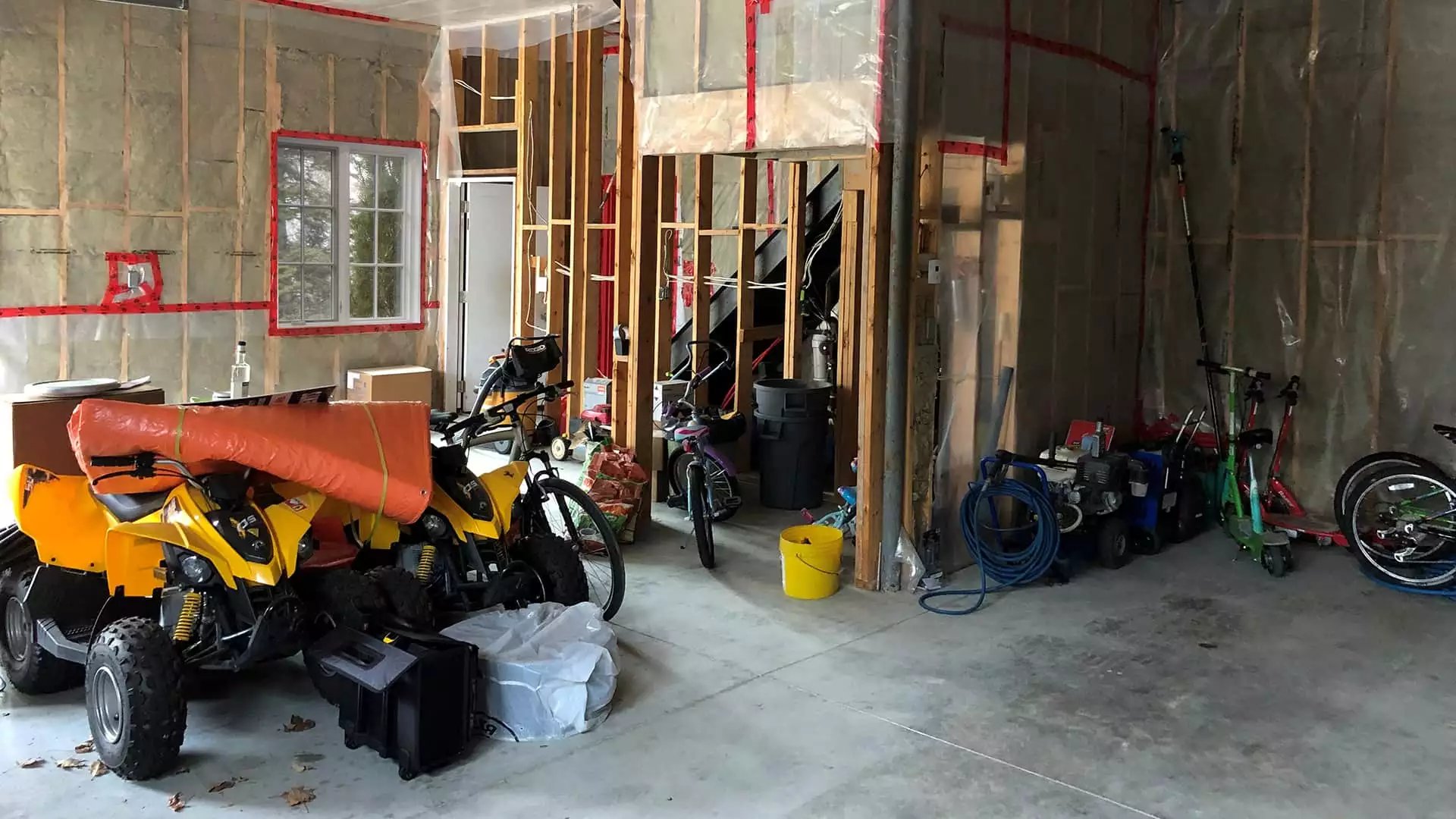 The pre-makeover garage looked very similar to most unfinished garages. Hanging vapor barrier and exposed framing studs left an unsightly look and there are no practical storage systems being used.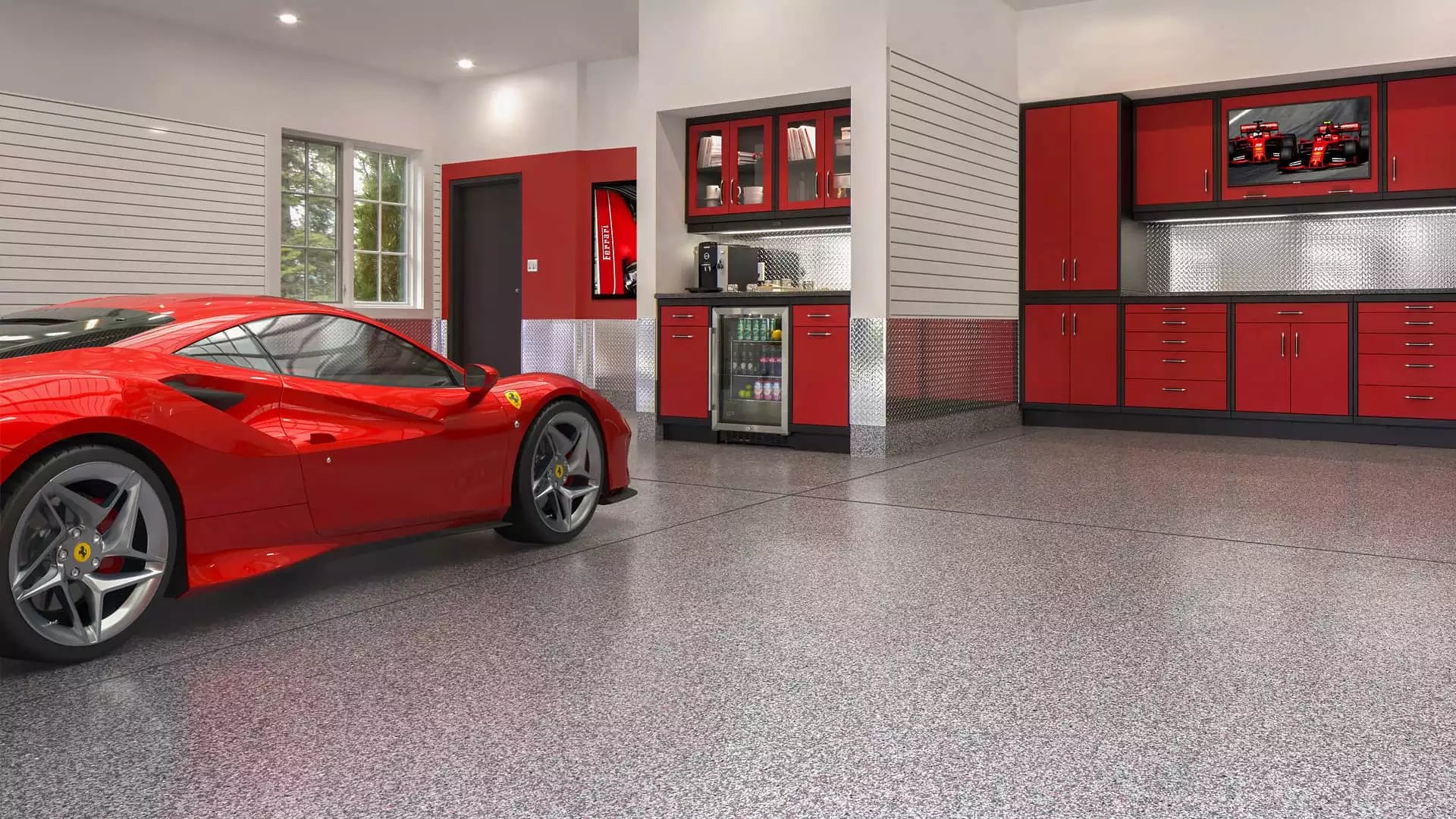 Post-makeover, the night and day difference in the garage's appearance, level of organization, and overall feel is quite obvious. The brighter, cleaner, and modern-looking room is much more equipped to make a Ferrari look like it's right where it was meant to be.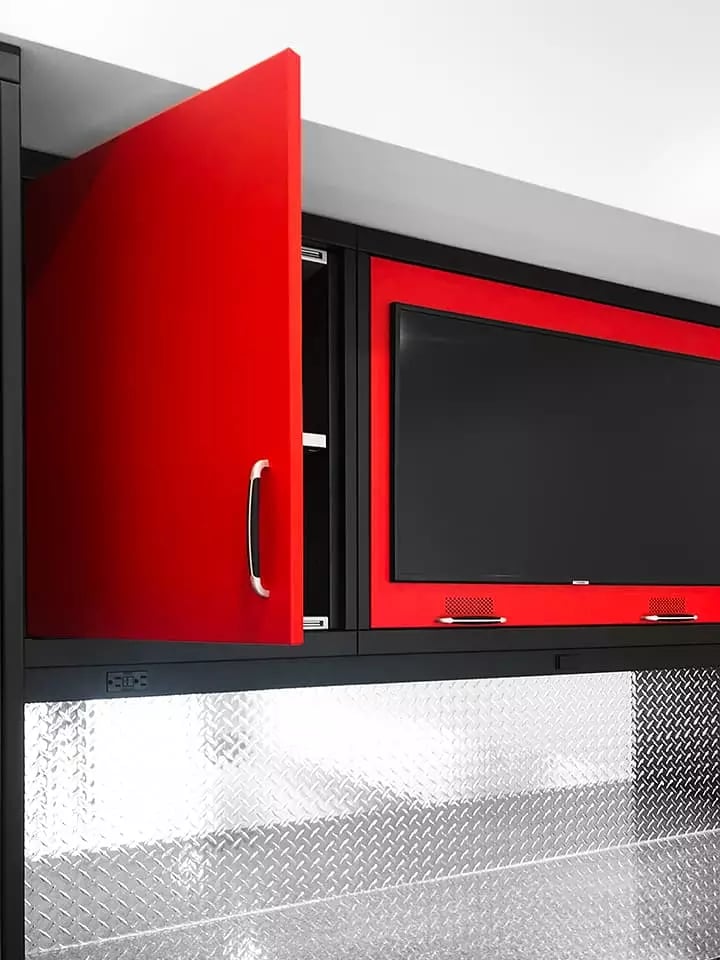 The cabinet system's doors include Blum soft-close hinges for easy access and stainless steel handle pulls.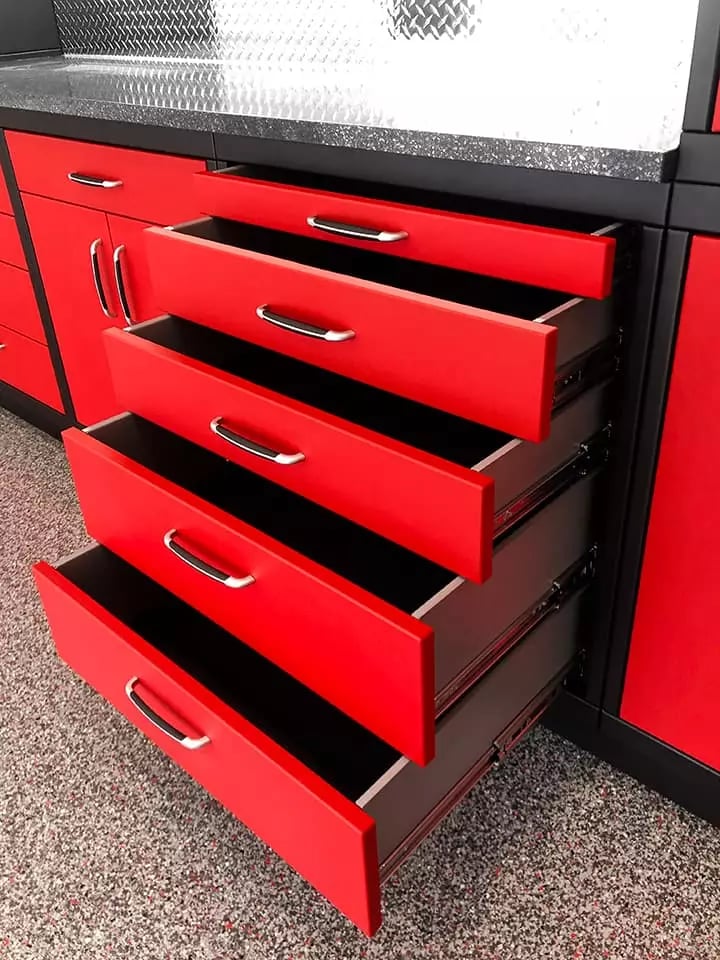 Premium 150 lb. capacity ball bearing drawer slides can handle plenty of weight and open and close smoothly.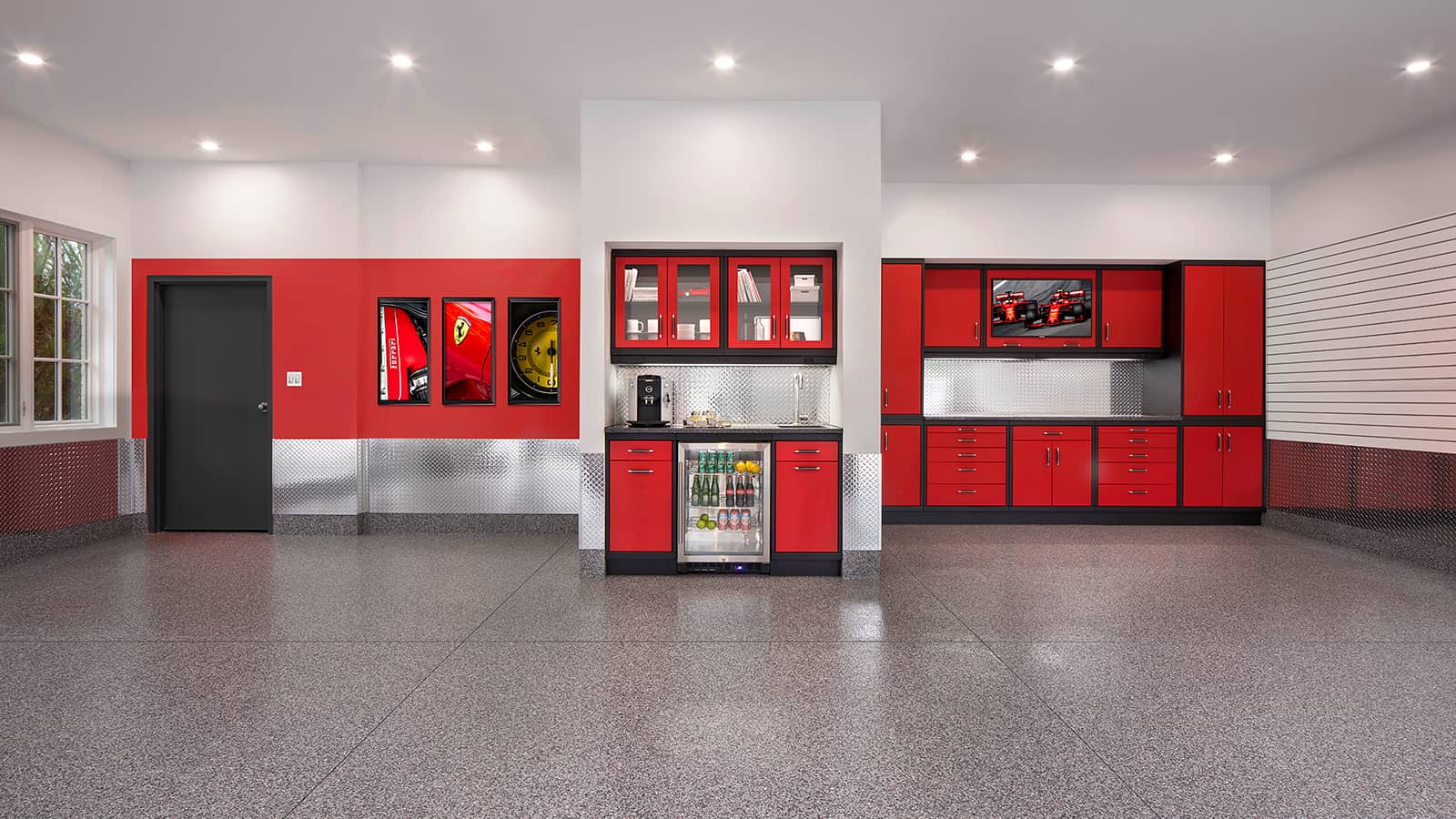 We want to help you create your dream garage. Don't sweat the small stuff. We'll help you manage all of the little design decisions and unique requirements. Contact us today for a complimentary in-home design consultation.
The Performance garage is part of the Designer Series – exclusive garage designs inspired by and created for you by Garage Living.
Related:
COMPLIMENTARY DESIGN CONSULTATION
Let's talk about your garage remodel.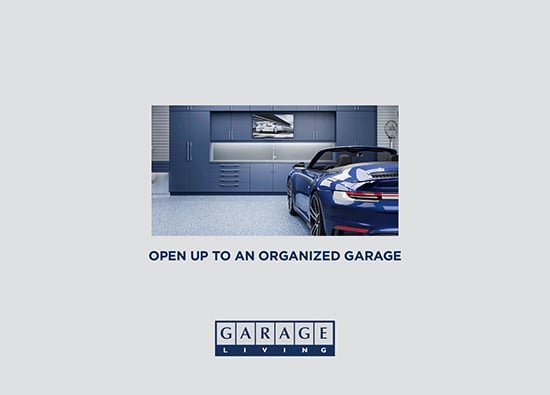 IDEA BOOK DOWNLOAD
Get inspired with a complimentary 28 page idea book.