RUSTY HALM
Garage Living of Tampa owner and operator Rusty Halm has over two decades of business experience in the software industry. He has specialized in a variety of areas including support, programming, sales, and management.
Rusty earned his Associate in Electrical Engineering Technology degree at Cincinnati State College. He also holds a bachelor's degree in Business Management from Florida's Saint Leo University.
As the father of 12 children, Rusty prioritizes living a life of order that supports his family's needs. In his spare time, Rusty challenges himself by participating in Spartan obstacle course races and teaching baseball to a youth group. A person of strong faith, Rusty also volunteers regularly at his church.

Garage Living of Tampa is a proud sponsor of Queen of All Saints Academy in Brooksville, Florida.
COMPETITIVE PRICING AND A WRITTEN WARRANTY
At Garage Living, we believe in giving our clients great value. Our pricing is competitive and we know that when you're trusting your garage renovation to us, you'll be given exceptional quality, a hassle-free installation, and great service all at a fair price.
We stand behind everything we sell and give every client a written warranty which covers both products and installation. Our longevity and size guarantees that we'll be here years from now whenever you need service or would like to add on to your garage project.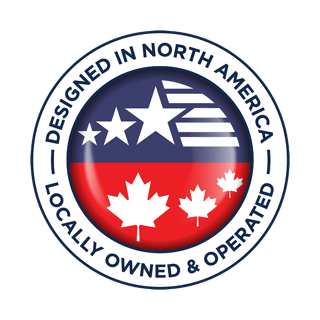 SHOP LOCAL
We are locally owned & operated with a personal commitment to care for you! Employing from within each neighborhood we serve, we train design consultants, and technicians to offer superior customer service close to home.
Our premium products are proudly Made in North America. We utilize local manufactures for higher quality products at competitive prices. Creating durable solutions that will not end up in landfills, but improve the quality and lifestyle of your home.