ZACH JENNINGS
At heart, Zach has always been an entrepreneur. He owns a real estate investment company that purchases multi-family and single-family homes. With a background in sales, marketing, real estate investing, and construction, Garage Living is a natural fit. Zach has a Communications degree from Webster University.
Naturally, Zach is a St. Louis Cardinals and St. Louis Blues fan. He also enjoys traveling the world and loves his pets – 3 dogs and a cat. To top it off, Zach has been an Athlete Buddy and coach for Special Olympics Missouri for seven years.
SEAN SCHAEFERLE
Sean spent many years in the hospitality industry before moving into a management role at a multi-million dollar restaurant and entertainment venue, FOX Sports Midwest Live! at Ballpark Village. From there he became part of the traveling management team that would help oversee new openings for the company.
He attended Northern Illinois University for Business Management. His interests are football, baseball, hockey, and staying physically active. Sean has organized food and blood drives for Ballpark Village, and regularly volunteers at Stray Rescue of St. Louis.
COMPETITIVE PRICING AND A WRITTEN WARRANTY
At Garage Living, we believe in giving our clients great value. Our pricing is competitive and we know that when you're trusting your garage renovation to us, you'll be given exceptional quality, a hassle-free installation, and great service all at a fair price.
We stand behind everything we sell and give every client a written warranty which covers both products and installation. Our longevity and size guarantees that we'll be here years from now whenever you need service or would like to add on to your garage project.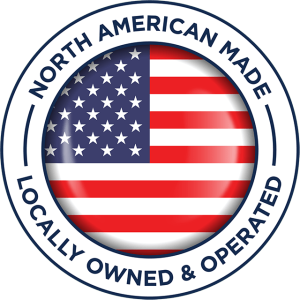 SHOP LOCAL
We are locally owned & operated with a personal commitment to care for you! Employing from within each neighborhood we serve, we train design consultants, and technicians to offer superior customer service close to home.
Our premium products are proudly Made in North America. We utilize local manufactures for higher quality products at competitive prices. Creating durable solutions that will not end up in landfills, but improve the quality and lifestyle of your home.