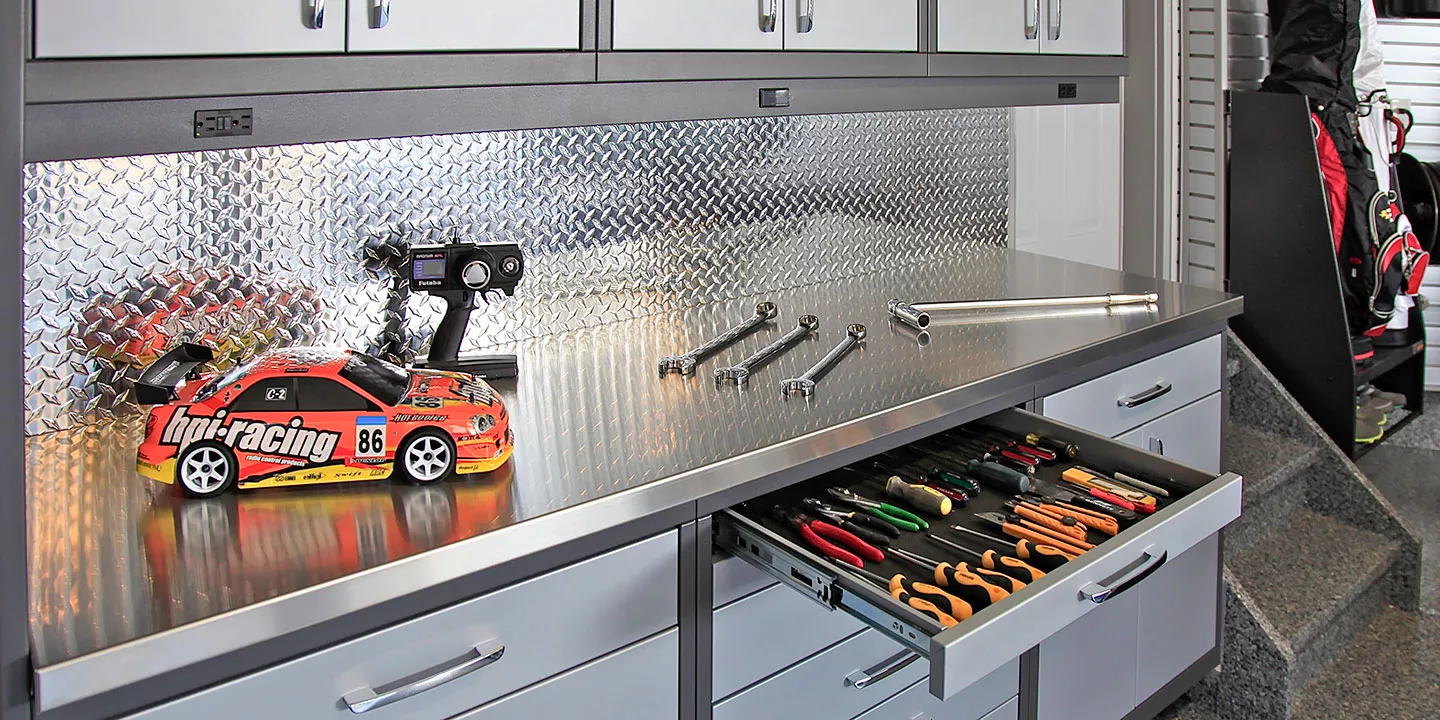 OMAHA'S BEST GARAGE STORAGE CABINETS
Choose from Garage Living Omaha's five lines of garage storage cabinets, which are available in custom-fitted and freestanding modular designs. The extra storage space cabinets add to your garage will help you keep it more organized. Garage Living's cabinets also feature superior construction materials and craftsmanship, which nicely update your garage's look.
Our high quality garage storage cabinets are extremely durable and built to be long-lasting. To fit your exact needs and tastes, there are many color, style, and component design combinations to choose from.
Whether you're looking for more storage space, cabinets to enhance the functionality of a garage workspace, or cabinets to complement your high-end vehicle, we can help. Compare the various lines of garage cabinetry systems we offer to determine which one is best suited for your garage space.
WHICH CABINETRY SYSTEM IS RIGHT FOR YOU?
MODULAR CABINETRY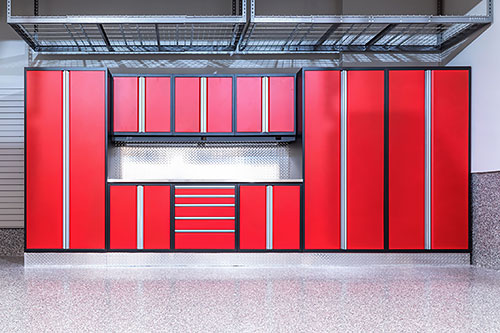 GL Signature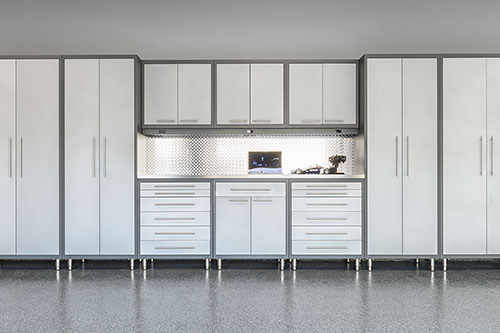 GL Premium
SEMI-CUSTOM CABINETRY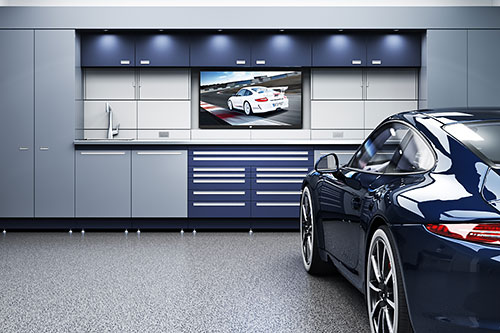 GL Neos Elite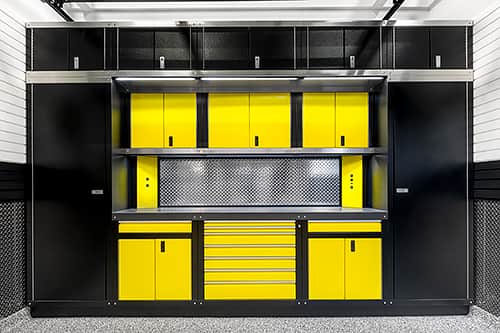 GL Rally
CUSTOM-FITTED CABINETRY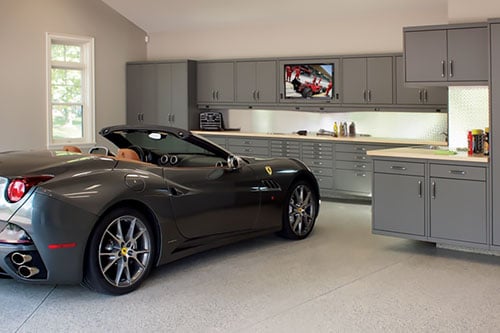 GL Custom Steel