CHAD NELSON
Chad was born in Omaha, but grew up in Yutan, NE. His father raised Chad and his brothers in the garage, working on and restoring cars and teaching them various technical trades.
A few years after helping to build his parent's home from the ground up, Chad and his brother decided to professionally apply their home construction knowledge. They launched Legacy Construction in 2006 and in 2010 Chad ventured out on his own, starting Legendary Tile. The very successful company specializes in residential bathroom and kitchen remodeling, with a focus on tile work. Legendary Tile has earned the prestigious "Best of Omaha" title for the past three years in community-based voting for its excellent customer service and work.
Chad loves working with his clients and helping them to take their home remodeling visions and turn them into reality. He's very excited to move his creativity to the garage so Chad and his team can help you build the garage of your dreams!
THERESA NELSON
Theresa was born in a small town in Northeastern Nebraska and moved to Omaha when she was six. After graduating from Westside High School, she attended the University of Nebraska at Omaha on a scholarship to play softball and studied Criminal Justice. At the age of age 23, Theresa joined the Omaha Police Department and has been a police officer for 23 years.
In 2015, Theresa became an Independent Wine Consultant, doing in-home wine tastings for a direct selling company called Wine Shop at Home. She moved up the company's ladder to the level of Director and now has a team of over 40 consultants under her.
Chad and Theresa met in 2006, married eight years later, and have no children (but love their pets). The couple are huge Nebraska Cornhusker football fans and love to attend games and tailgate with friends. Theresa and Chad also enjoy playing on sand volleyball teams in the summer and participate in bowling leagues through the winter.
The couple support Omaha's youth sports programs, the Special Olympics, and Chad is a member of the Shriners. Theresa is thrilled to expand her diverse work background into the growing field of garage remodeling.
COMPETITIVE PRICING AND A WRITTEN WARRANTY
At Garage Living, we believe in giving our clients great value. Our pricing is competitive and we know that when you're trusting your garage renovation to us, you'll be given exceptional quality, a hassle-free installation, and great service all at a fair price.
We stand behind everything we sell and give every client a written warranty which covers both products and installation. Our longevity and size guarantees that we'll be here years from now whenever you need service or would like to add on to your garage project.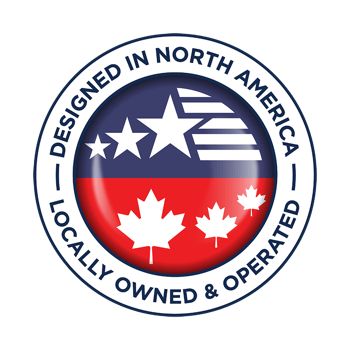 SHOP LOCAL
We are locally owned & operated with a personal commitment to care for you! Employing from within each neighborhood we serve, we train design consultants, and technicians to offer superior customer service close to home.
Our premium products are proudly Made in North America. We utilize local manufactures for higher quality products at competitive prices. Creating durable solutions that will not end up in landfills, but improve the quality and lifestyle of your home.