JOHN PITERA
John is responsible for overseeing the sales and marketing aspects for Garage Living of New Jersey. His 20 years of experience in the Real Estate Industry gives him a unique advantage which benefits the full spectrum of Garage Living clients. Whether the project is a two-car garage for an active family or a storage/display space for a curated auto collection, John's expertise in project planning and design ensures that every completed garage transformation reflects the individuality and specific requirements of each one of our clients. From selecting a color palette and choosing the most suitable cabinets, to making sure the right storage and slatwall accessories are selected, John will individually spec each and every aspect of the project.
John also takes a keen interest in marketing at Garage Living. His dedication is not only to find the most effective means of reaching out to our client base but to establish synergistic relationships with local groups and associations. Whether it is sponsoring a car event or presenting to an industry group, he is always looking for new and unique ways to showcase our products. In addition to being an owner of Garage Living, John holds Real Estate Licenses in NJ, NY and PA, and is a member of multiple Boards of Realtors as well as the International Council of Shopping Centers. John is an avid motorcycle and car enthusiast and proudly serves on the Executive Board of the Carl V Bini Memorial Foundation.
If you would like to discuss creating your dream garage or want Garage Living to be a part of your next event, John would be happy to hear from you. He can be reached via email at jpitera@garageliving.com.
PAUL CORTES
Paul manages and oversees all product application and installation aspects of Garage Living. He has owned and operated a successful home improvement contracting business for the past 2 decades and has the invaluable knowledge and experience to ensure the highest level of customer satisfaction on each and every Garage Living project. Paul's craftsmanship and attention to detail has earned him a reputation in the industry which is beyond reproach and makes him essential to the entire Garage Living operation.
Paul has extensive training and experience in floor application, cabinet installation, carpentry, roofing, siding, masonry work, door and window installation, painting and more. No matter what the project requirements are, Paul and his Garage Living installation team are more than prepared for the task. As a Garage Living Owner, Paul personally hand picks and trains each member of our install team. He takes great pride in making sure that our installers are completely versed in our product line and that they adhere to the strict standards that Garage Living is known for. He also personally selects and tests all of our installation equipment and outfits all of our install vehicles before they are dispatched to the job site. Rest assured that before a product is installed in your home, Paul has tried and tested it repeatedly. A perfectionist by nature, Paul is his own toughest client.
Paul is a lifelong car and motorcycle enthusiast and coaches both a little league baseball and a 9/11 flag football team. If you have any questions for Paul, or are interested in becoming part of the Garage Living team, please contact him via email at pcortes@garageliving.com.
As seen in Industry Magazine
COMPETITIVE PRICING AND A WRITTEN WARRANTY
At Garage Living, we believe in giving our clients great value. Our pricing is competitive and we know that when you're trusting your garage renovation to us, you'll be given exceptional quality, a hassle-free installation, and great service all at a fair price.
We stand behind everything we sell and give every client a written warranty which covers both products and installation. Our longevity and size guarantees that we'll be here years from now whenever you need service or would like to add on to your garage project.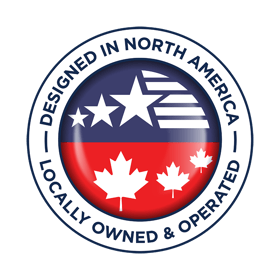 SHOP LOCAL
We are locally owned & operated with a personal commitment to care for you! Employing from within each neighborhood we serve, we train design consultants, and technicians to offer superior customer service close to home.
Our premium products are proudly Made in North America. We utilize local manufactures for higher quality products at competitive prices. Creating durable solutions that will not end up in landfills, but improve the quality and lifestyle of your home.