HOUSTON'S BEST SELECTION OF GARAGE SLATWALL ACCESSORIES
Over 40 types of slatwall panel accessories are available from Garage Living of Houston, so you'll enjoy a high level of flexibility for hanging your garage's belongings. Our slatwall hooks, shelves, brackets, bins, baskets, and other accessories give you plenty of freedom to use them in a limitless number of configurations.
Items weighing up to 50 lbs can be hung using our heavy-duty slatwall brackets, which is more than enough to safely support most of the hangable items in your garage. Speak with a Garage Living of Houston design expert to figure out what type and quantity of slatwall accessories your garage space will require.
HOOKS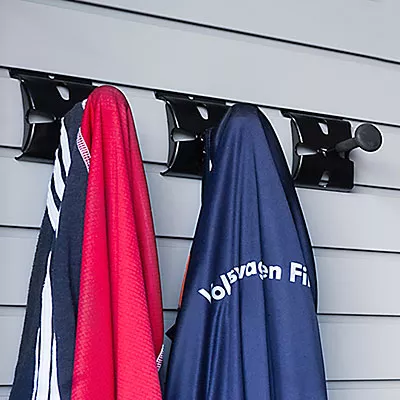 3" Garment Hook
Hang jackets, helmets, gloves, towels and more.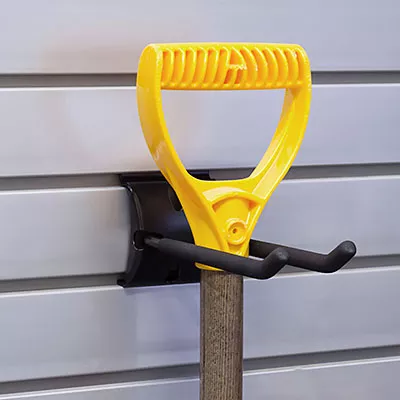 4" Double Hook
Shovels, gardening tools, and sporting equipment hang nicely on this hook.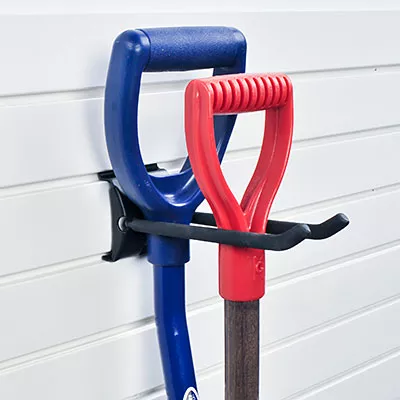 8" Double Hook
Great for hanging shovels, skis, baseball bats, and hockey sticks.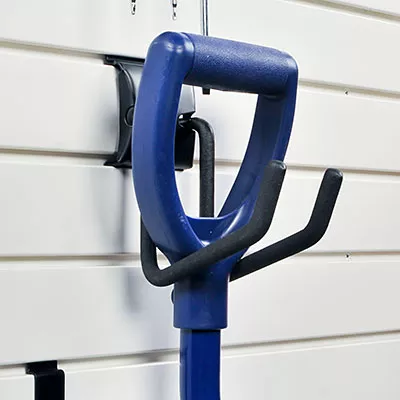 J Hook
Ideal for shovels, ladders, lawn chairs, extension cords and hoses.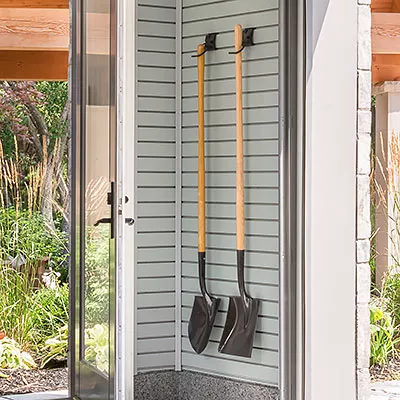 S Hook
Terrific for hanging brooms, shovels, rakes.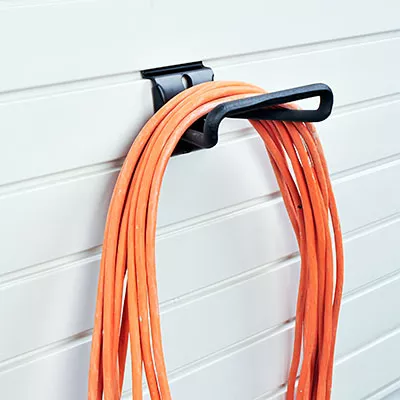 4" Loop Hook
Perfect for extension cords, hoses, and small ladders.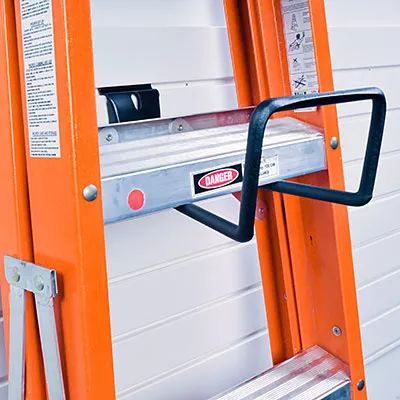 Deep Utility Hook
Great for hanging small ladders, hoses, and extension cords.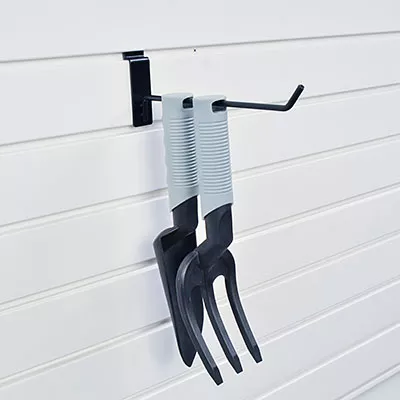 Single Hooks (1", 4", 8")
Suitable for small hand tools, brooms.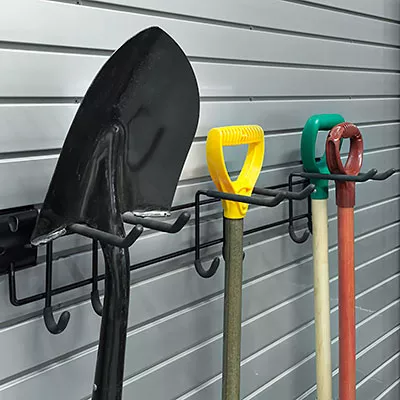 Long Tool Triple Hook
Great for shovels, rakes, brooms, and skis.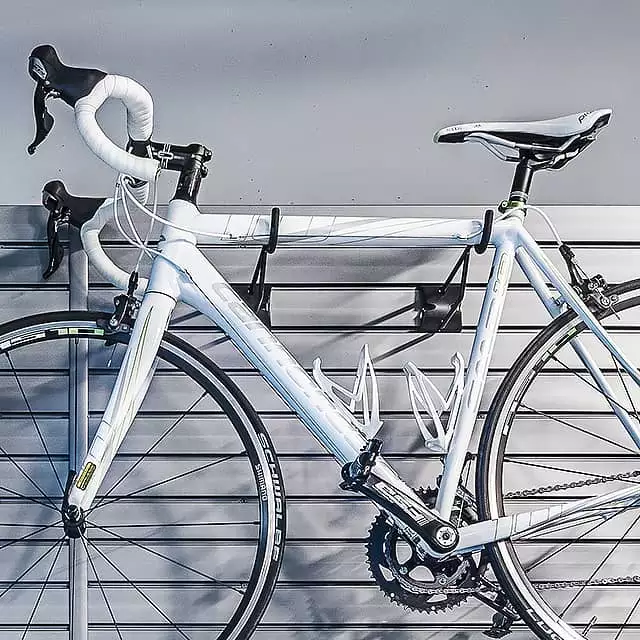 Horizontal Bike Hook
Uses two hooks to hang a bike from the frame.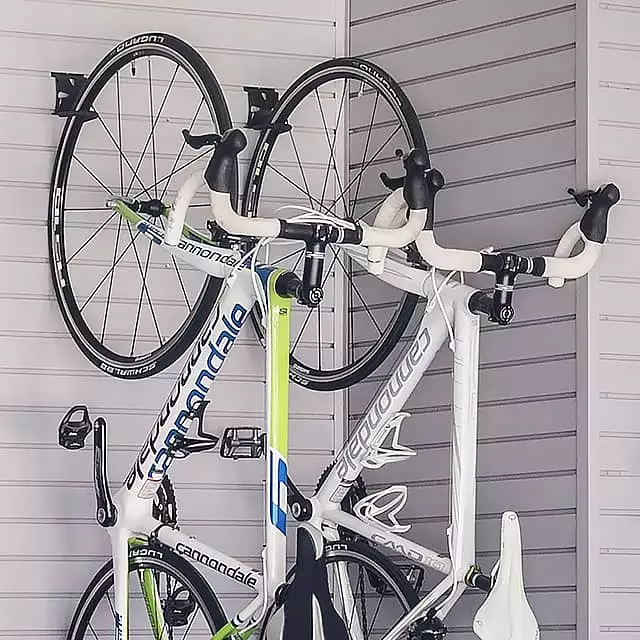 Vertical Bike Hook
Hangs one bike from the front wheel, off the wall.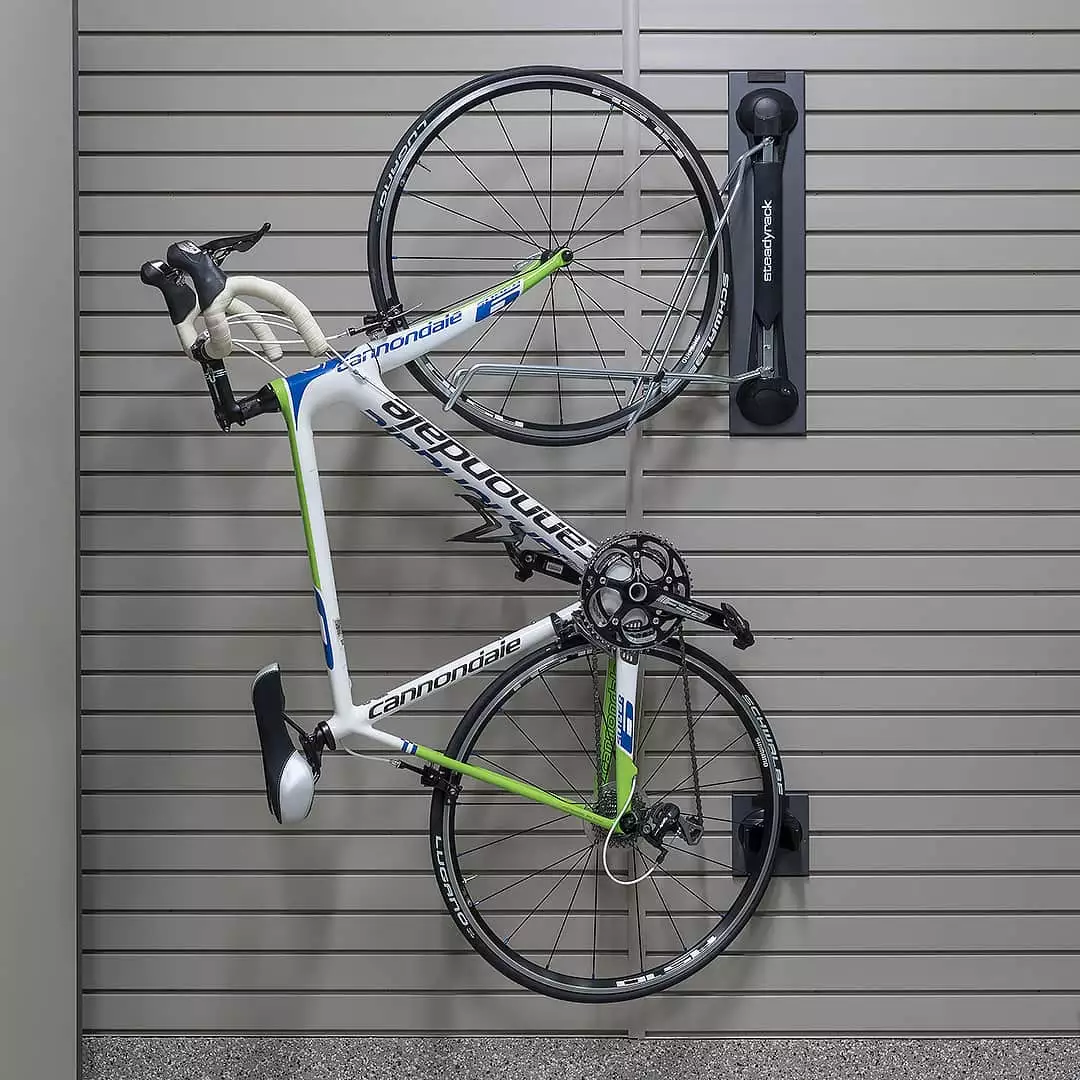 LINEA® STEADYRACK™
A secure solution to hang bikes on the wall and out of the way.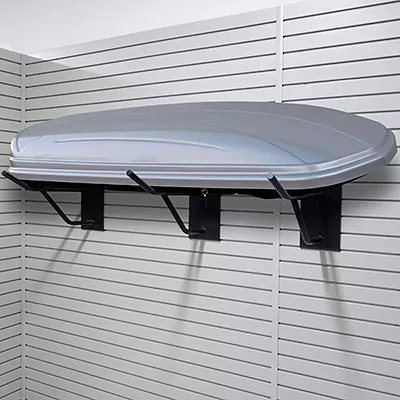 Industrial Hook
26" hook for storing lumber, tires, canoes, and kayaks.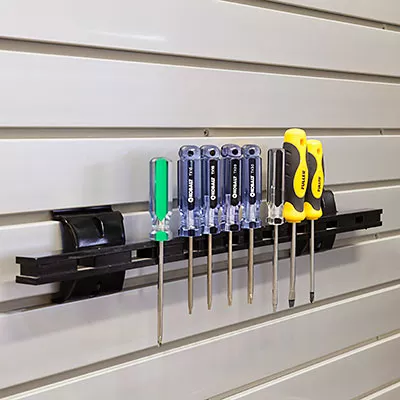 Magnetic Tool Bar
Perfect for keeping small hand tools organized.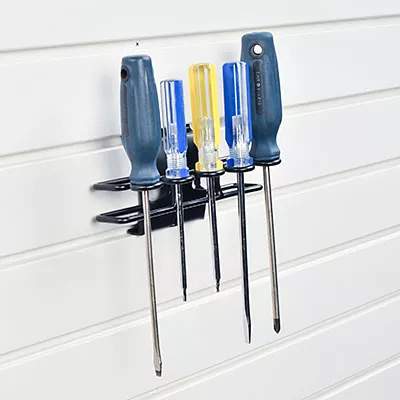 Screwdriver Holder
Holds five screwdrivers.
RACKS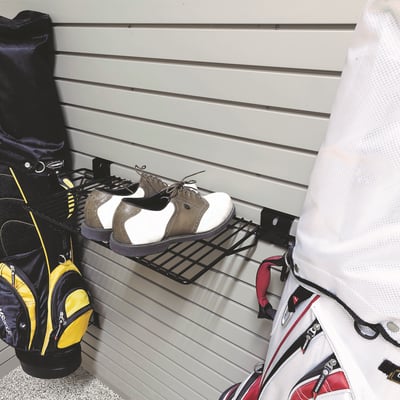 Golf Accessory Holder
Houses two golf bags and includes a center shelf for shoes and accessories.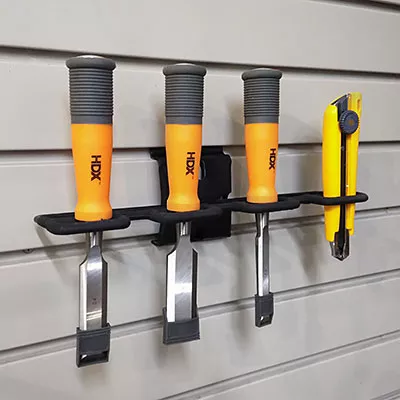 Small Tool Rack
For organizing pliers, vise grips, and large screwdrivers.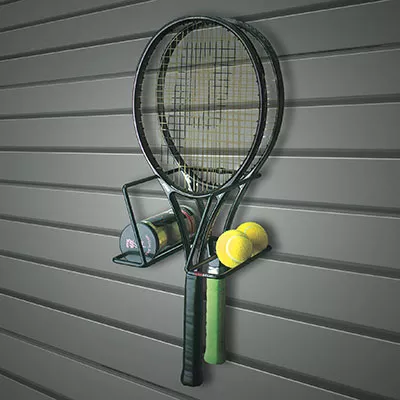 Tennis Rack
Holds up to 4 tennis rackets and tennis balls on either side.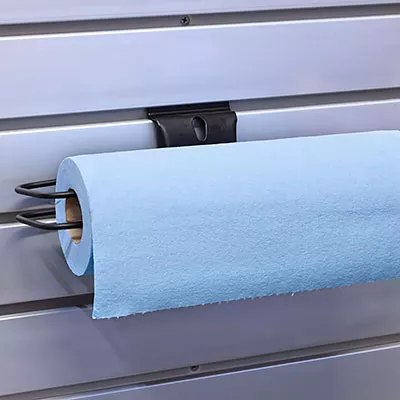 Paper Towel Holder
Conveniently hangs a paper towel roll that is ready for use.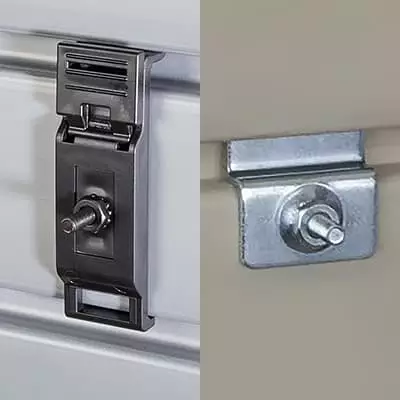 Accessory Clips
Locking and non-locking accessory clips.
BASKETS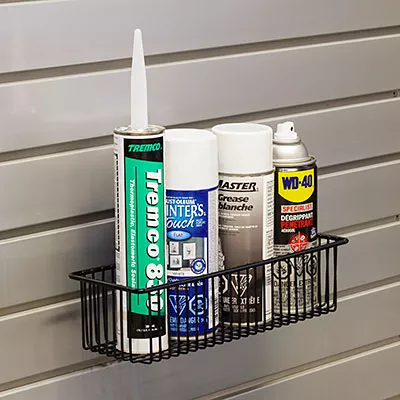 Mini Basket
Perfect for storing aerosol cans, caulking.
Medium Basket
Great for storing automotive sprays and cleaning supplies.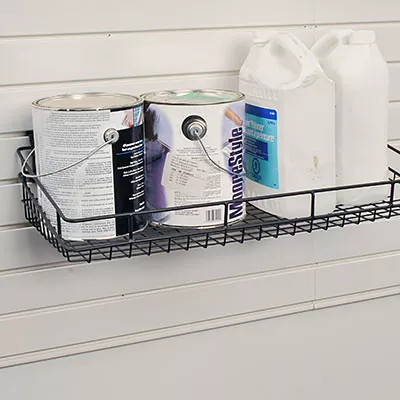 Shallow Basket
Conveniently holds paint cans and larger plastic containers.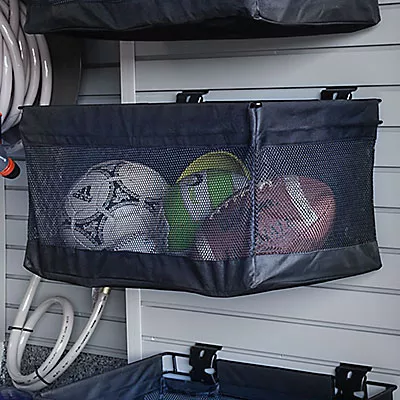 Deep Mesh Basket
A deep mesh basket can hold sporting equipment, gardening, cleaning, and automotive supplies.
BINS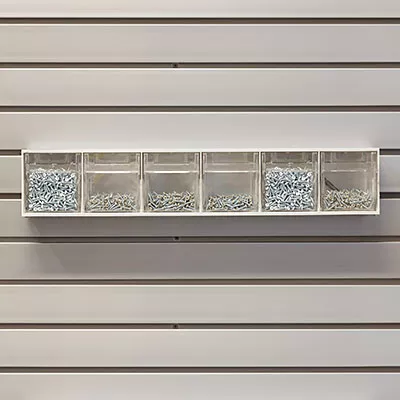 6 Tilt-Out Storage Bin
Contains 6 clear plastic bins for storing screws, nuts, bolts, washers, etc.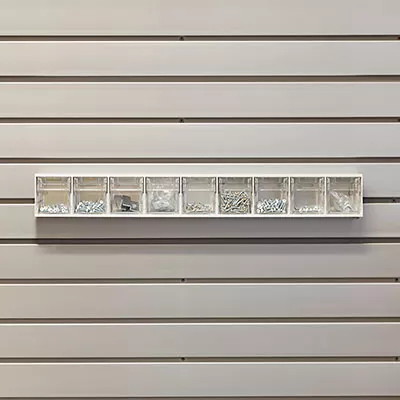 9 Tilt-Out Storage Bin
Contains 9 clear plastic bins for storing screws, nuts, bolts, washers, etc.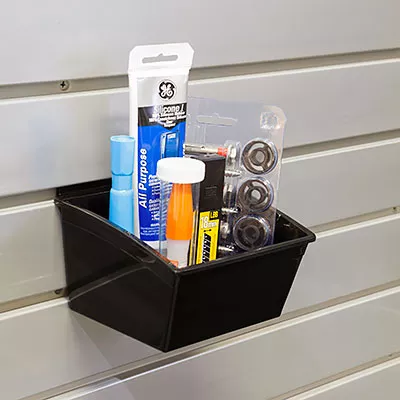 Utility Bin
Perfect for holding an assortment of small items.
SHELVES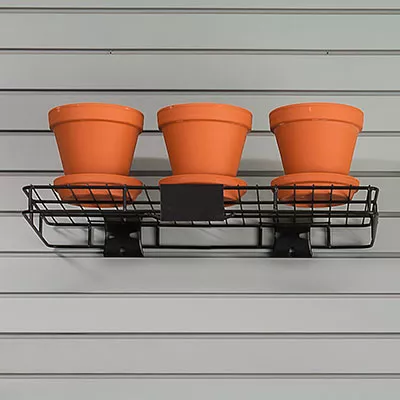 Small Shelf
2 foot utility shelf.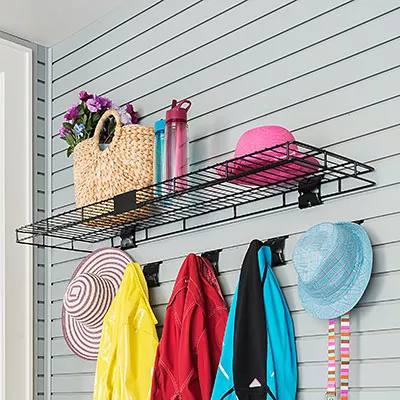 Large Shelf
4 foot utility shelf.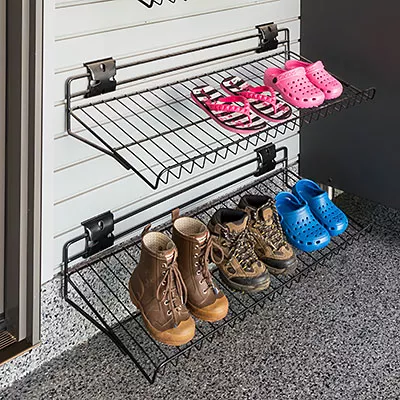 Wire Angled Shoe Shelf
Holds 3 pairs of adult shoes comfortably.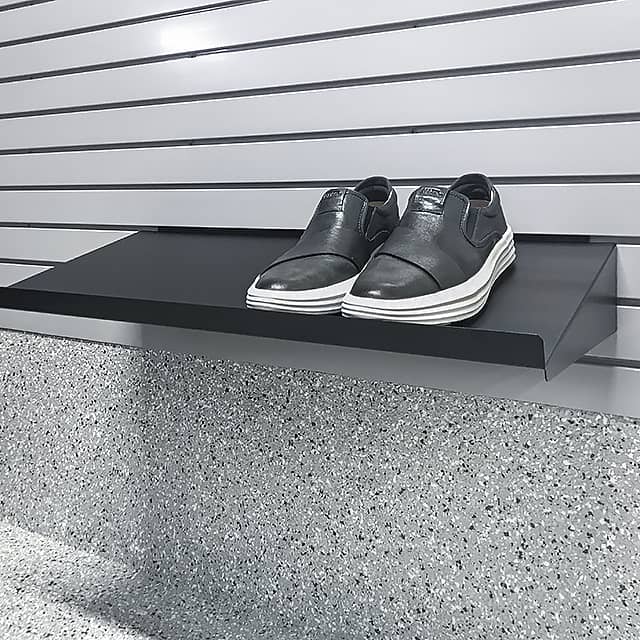 Solid Angled Shoe Shelf
Matches other solid shelves.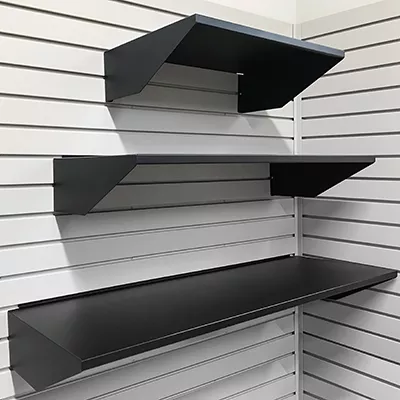 Solid Shelf (23", 36", 46")
Solid shelf in three sizes with a depth of 14".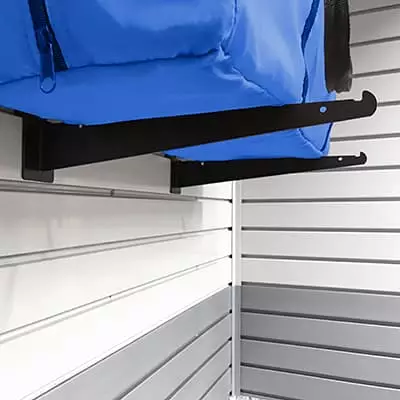 12" Shelf Bracket
Heavy-duty utility shelf brackets hold up to 50 lbs.
OTHER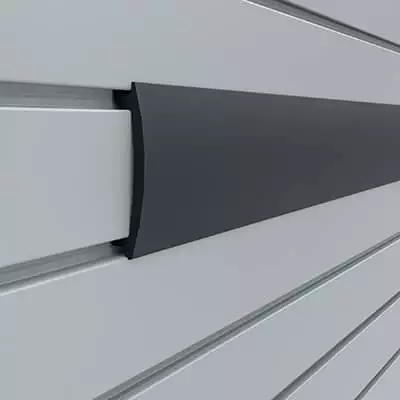 36" Door Bumper
Helps prevent dents and scratches. Available in black.