CONWAY REIMER
Garage Living Fort Worth is owned and operated by Conway and Jennifer Reimer.
While Conway and Jennifer are not native Texans, they absolutely call it home. They made their final corporate move in 2013, choosing to settle into the Texas way of life and allowing their two sons – Hayden and Henry – a chance to establish roots within the community. Prior to this move, Conway and Jennifer followed Conway's career as a senior leader within a Fortune 100 company, crisscrossing the US and racking up nine corporate moves and the need to purchase a new home once every two years. This also meant ten opportunities for garage makeovers. Conway and Jennifer know firsthand the importance of maximizing the garage experience.
Conway was educated and trained as an Architect, completing several design-build projects post college. He also previously owned and operated a high-end audio showroom. Jennifer has a similar entrepreneurial make-up, having been a leader within a family-owned chain of grocery stores. She also has experience across the supply chain, leading sales and marketing efforts from manufacturer through the end-user customer. Jennifer and Conway have owned performance vehicles, motorcycles and racing karts. Jennifer balances this with a love of photography, while Conway designs and builds furniture.
Garage Living has proven to be the perfect fit for Conway and Jennifer, harnessing their passions and experience. They truly love the challenge of designing and making over the garage into something that represents their client's aesthetic. Their goal is to make the garage into the second most import room in the house (next to the kitchen, of course). Jennifer and Conway welcome the opportunity to serve the Texas communities.
COMPETITIVE PRICING AND A WRITTEN WARRANTY
At Garage Living, we believe in giving our clients great value. Our pricing is competitive and we know that when you're trusting your garage renovation to us, you'll be given exceptional quality, a hassle-free installation, and great service all at a fair price.
We stand behind everything we sell and give every client a written warranty which covers both products and installation. Our longevity and size guarantees that we'll be here years from now whenever you need service or would like to add on to your garage project.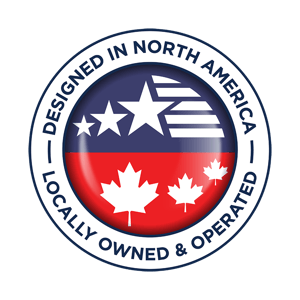 SHOP LOCAL
We are locally owned & operated with a personal commitment to care for you! Employing from within each neighborhood we serve, we train design consultants, and technicians to offer superior customer service close to home.
Our premium products are proudly Made in North America. We utilize local manufactures for higher quality products at competitive prices. Creating durable solutions that will not end up in landfills, but improve the quality and lifestyle of your home.