GARAGE RUBBER FLOOR TILES
ADHESIVE-FREE FLOOR TILES
Garage Living $location has a convenient and practical solution to fix the damaged floors in your home – interlocking PVC floor tiles. The tiles are designed with tight interlocking teeth, which makes installing them a breeze because they don't require mortar or messy adhesives. You can use our versatile interlocking tiles on your home's garage, storage room, laundry room, or basement floors.
Enjoy an endless number of color combinations allowing for designs that can match your garage's décor. The floor tiles are available in a smooth textured finish or a raised coin pattern.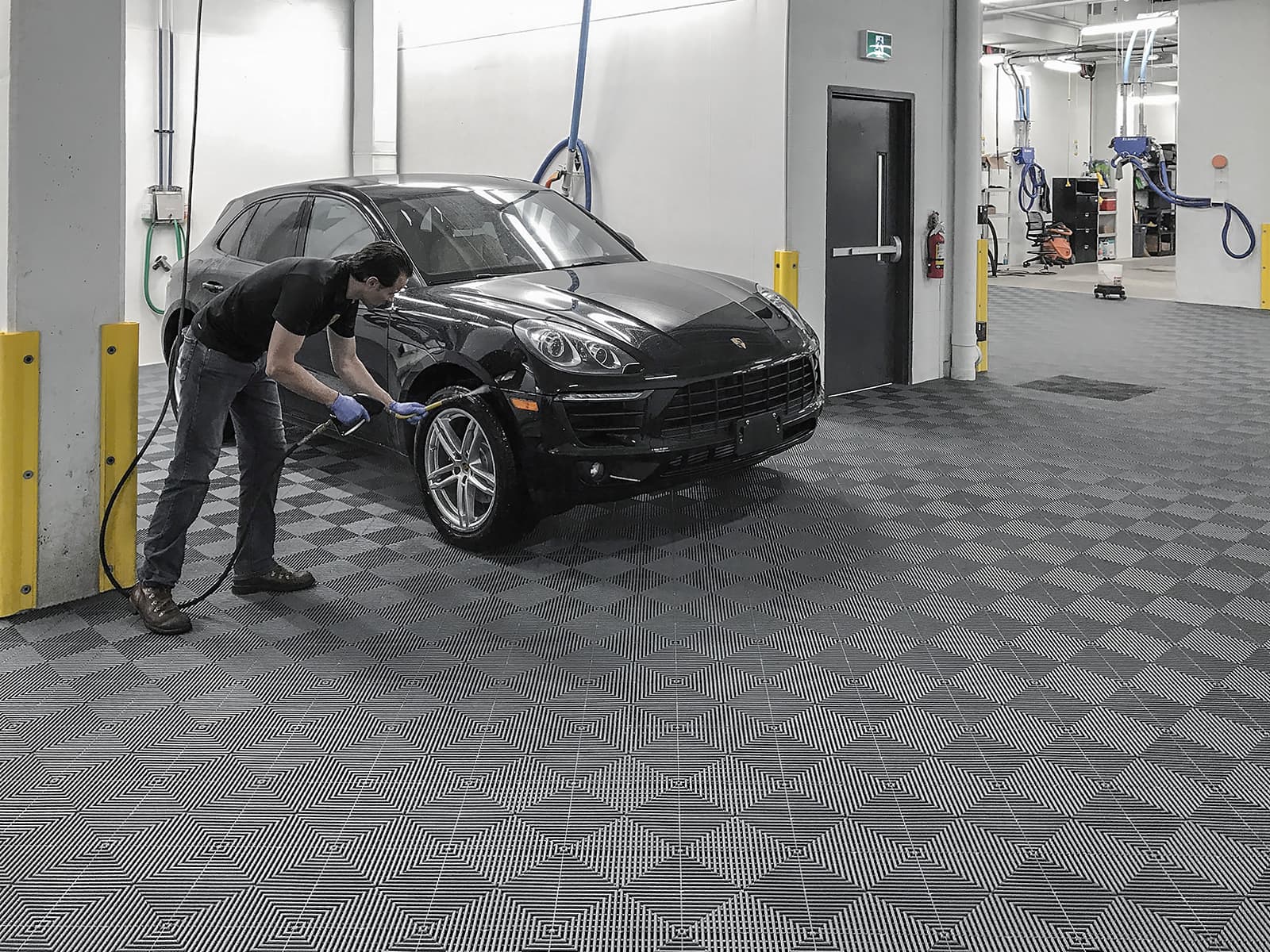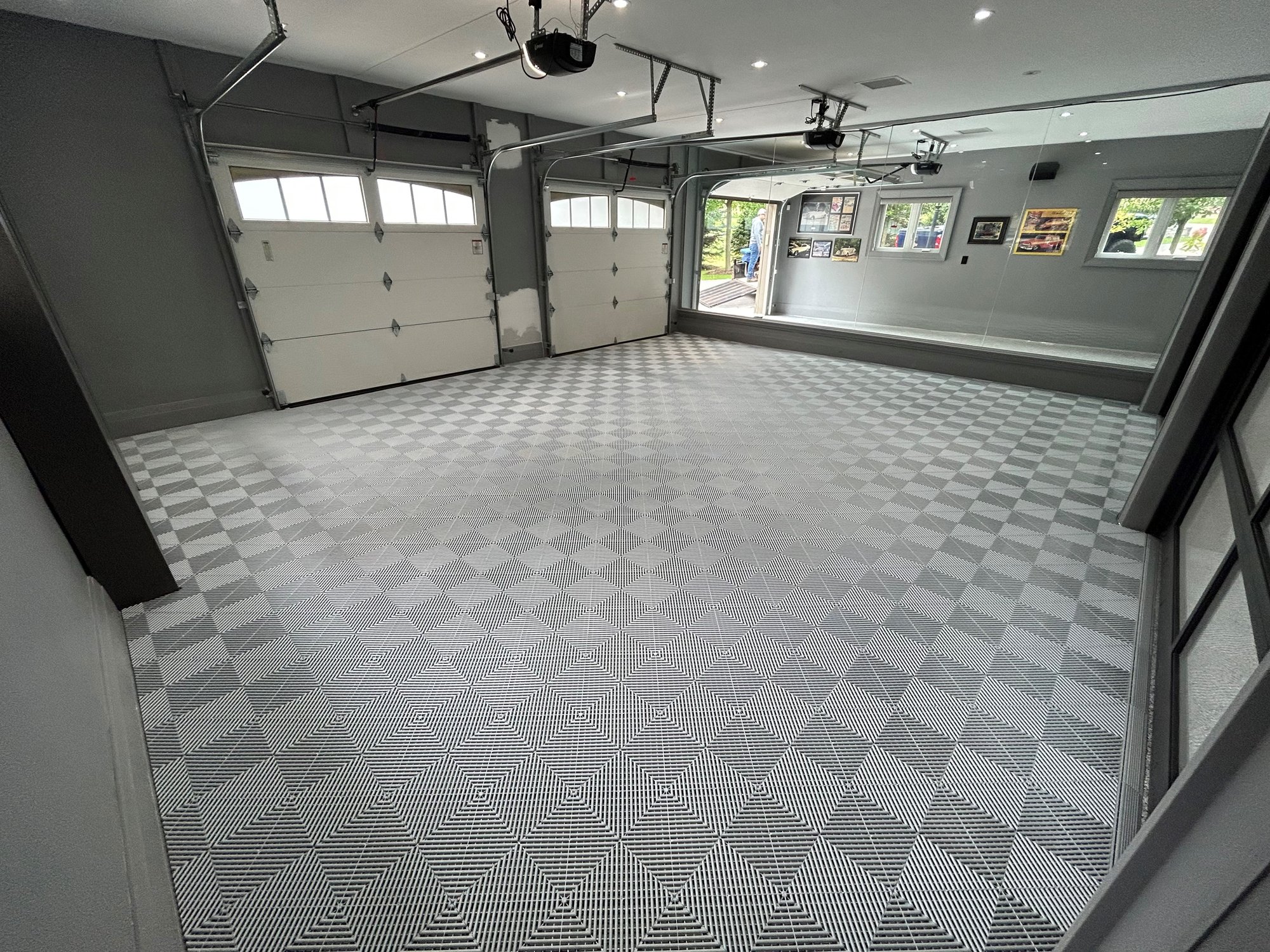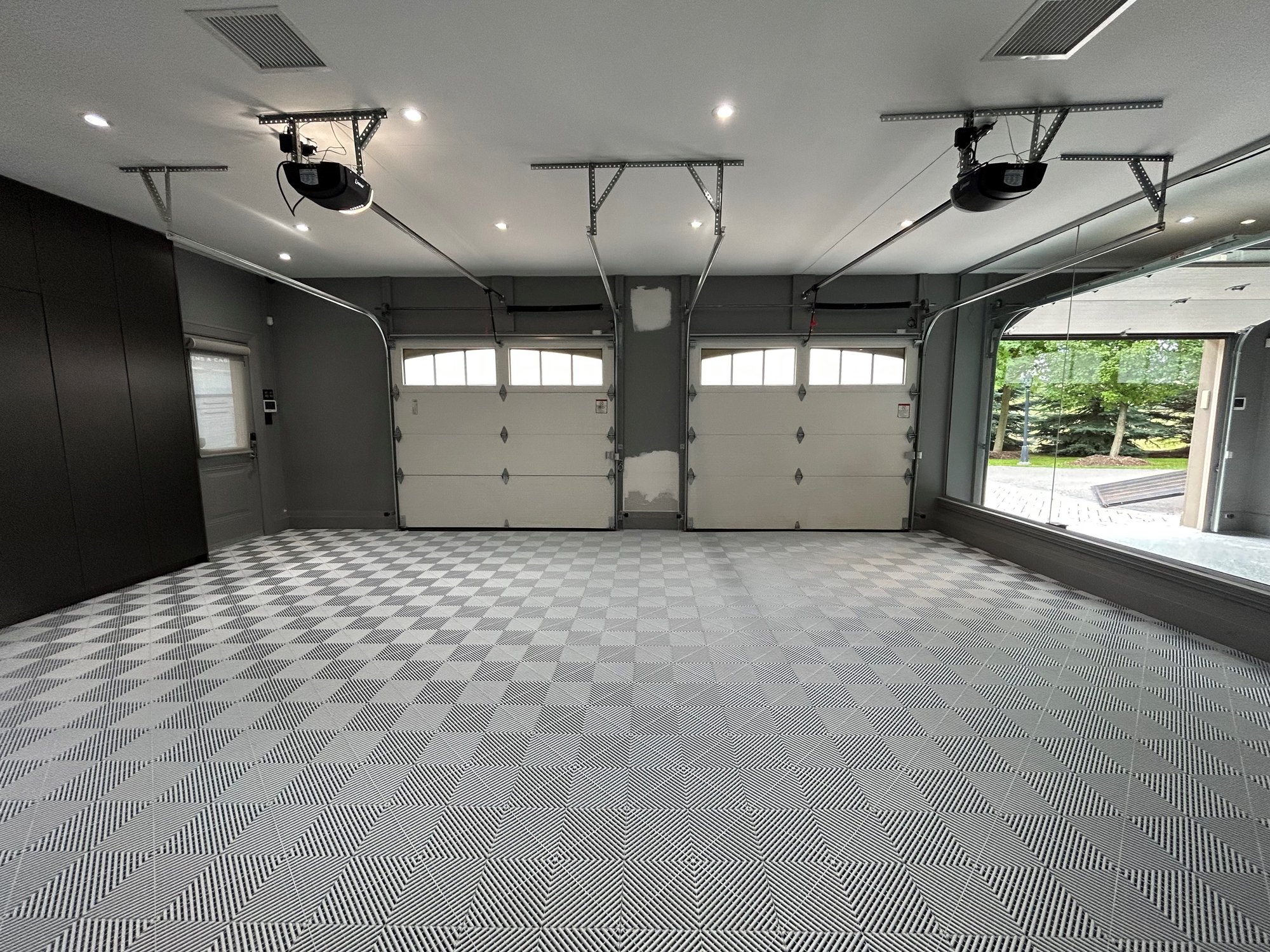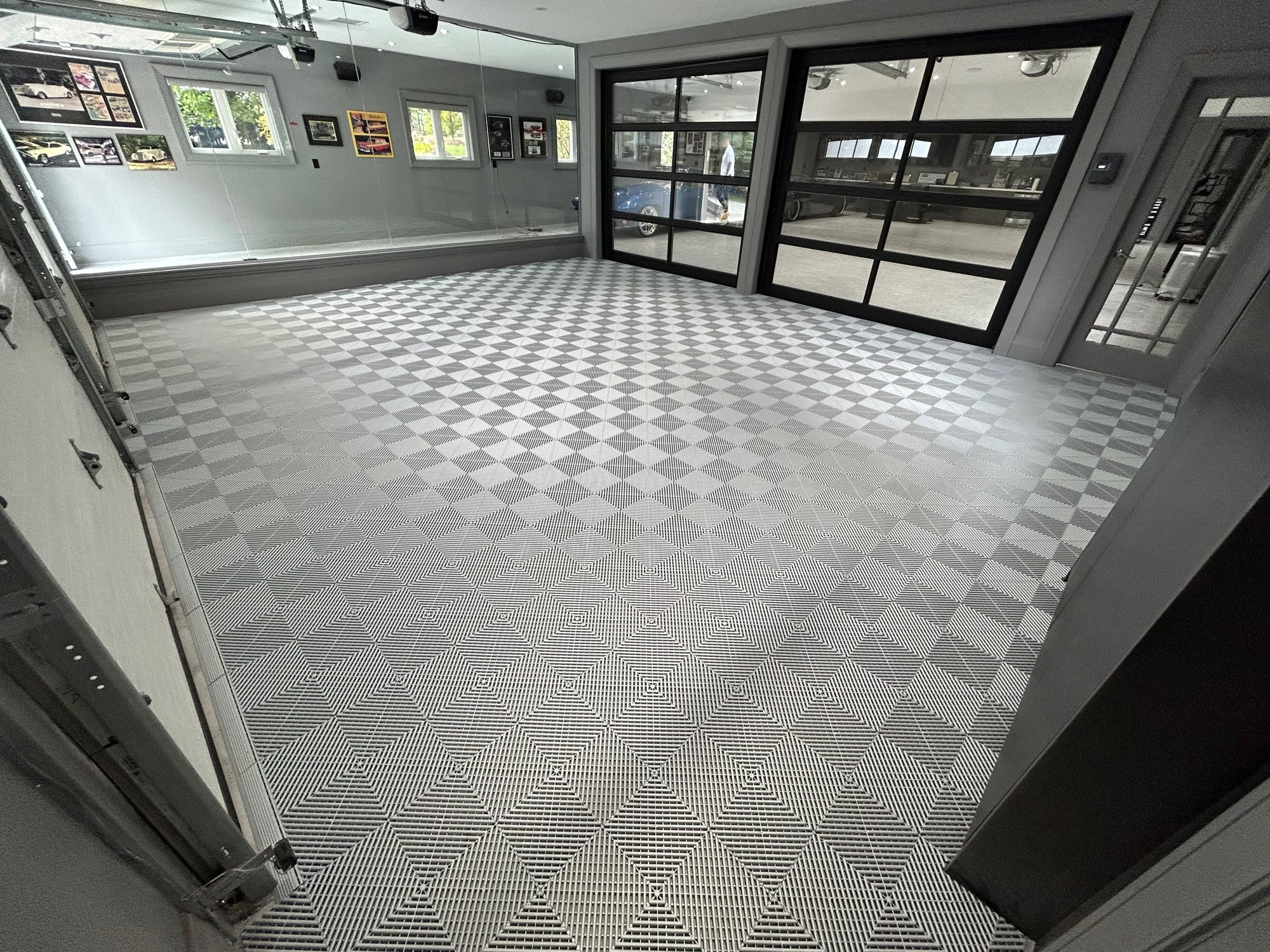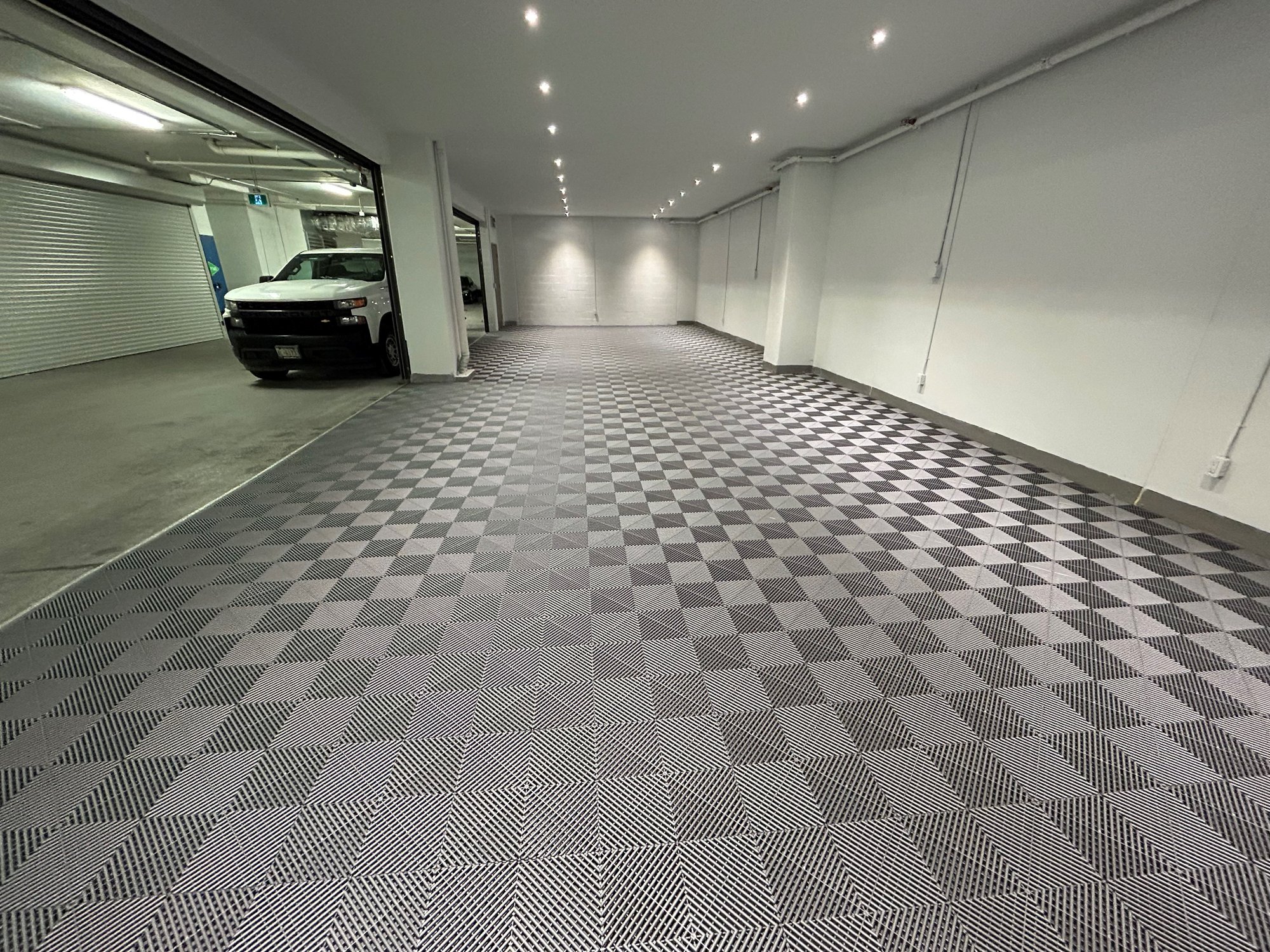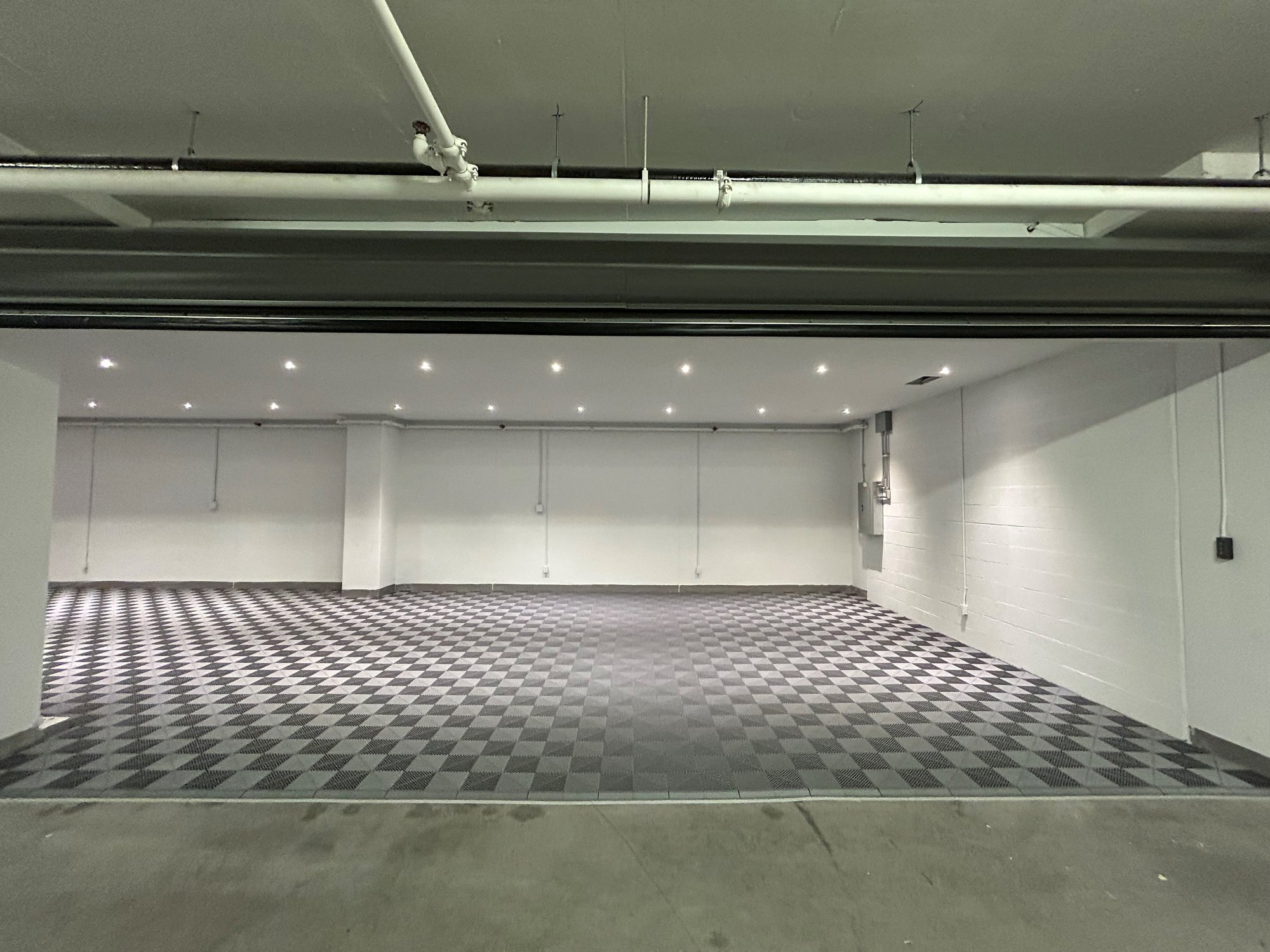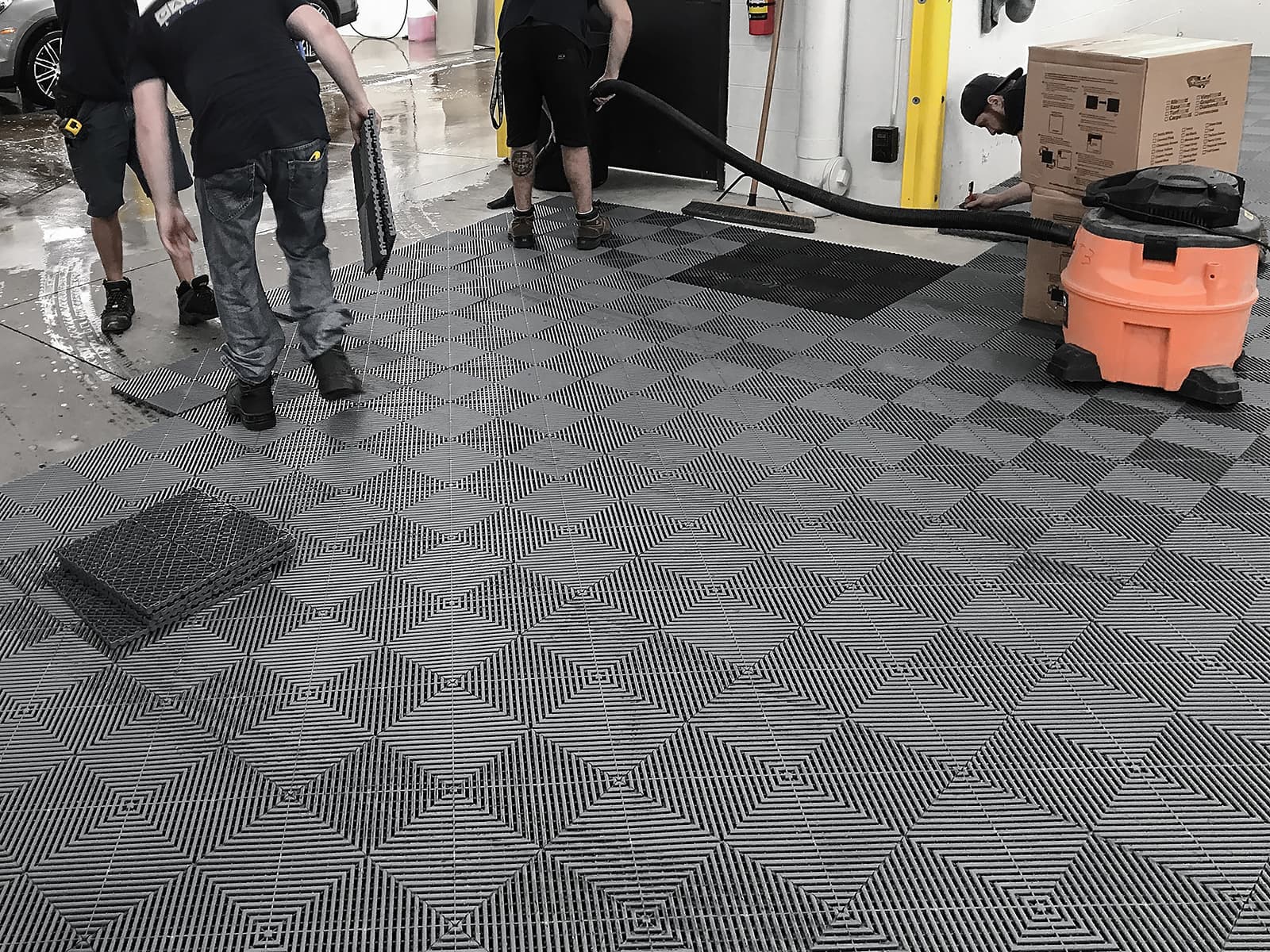 Garage Living install team laying down floor tiles in a luxury car dealership.
COMPLIMENTARY DESIGN CONSULTATION
Let's talk about your garage remodel.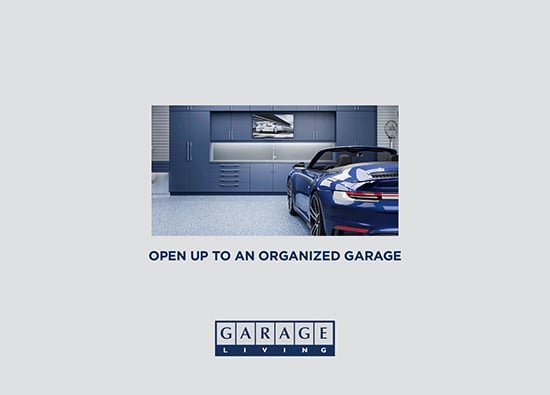 IDEA BOOK DOWNLOAD
Get inspired with a complimentary 28 page idea book.