GARAGE FLOOR CLEANING & MAINTENANCE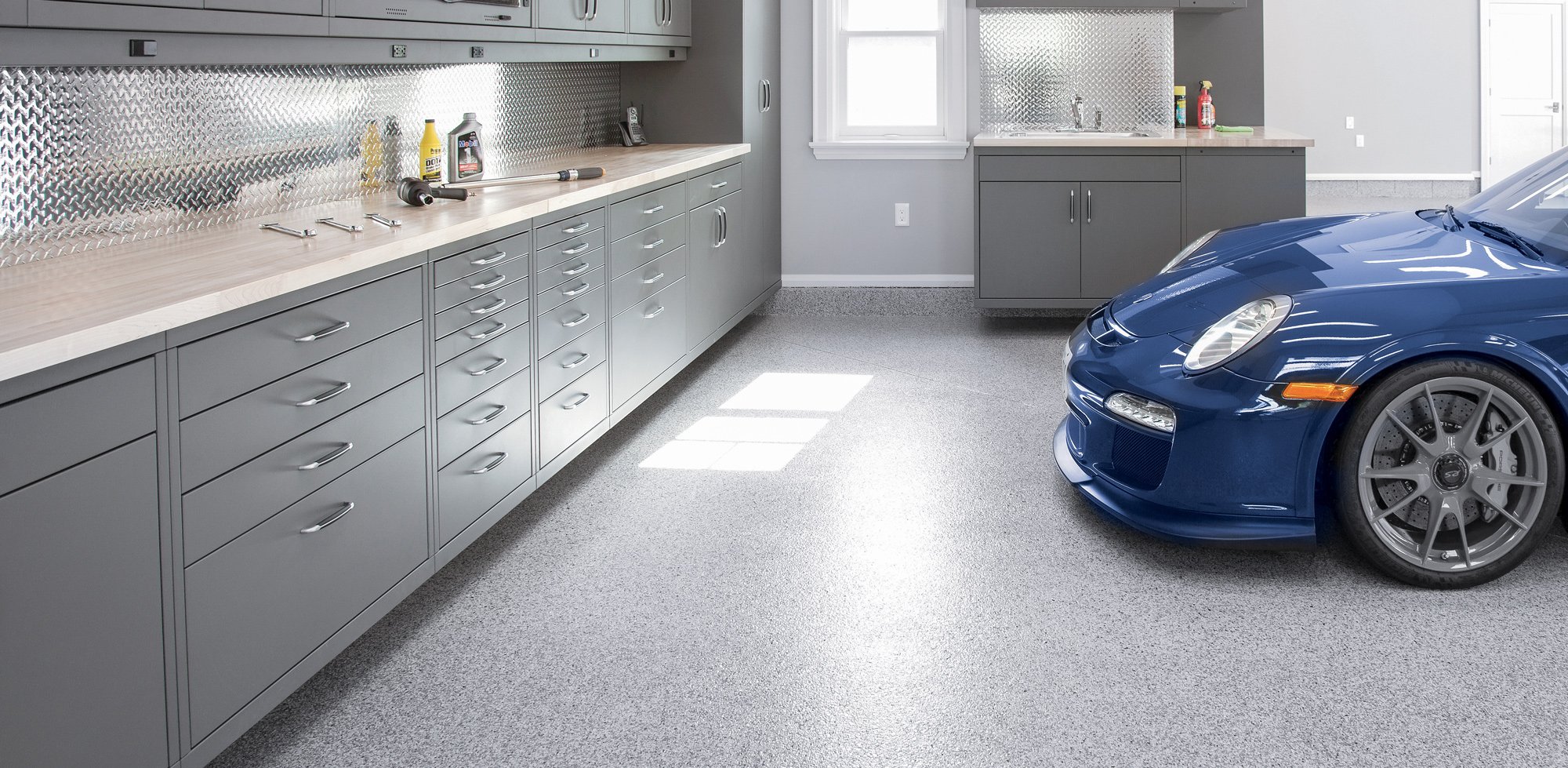 USE CRYSTAL SIMPLE GREEN TO CLEAN YOUR GARAGE FLOOR
Garage Living recommends Crystal Simple Green to clean your Floortex™ floor coating. It effectively removes oil, grease, tar, mud, dirt, salt residue, and tire marks.
3 STEPS TO GREAT LOOKING GARAGE FLOORS!
1. Sweep
Car tires and footwear can leave sand and dirt on your floor. Sweep out with a good broom or use a leaf blower.
2. Wash
For tougher dirt and floor stains use Crystal Simple Green. Rinse with water. Do not allow product to dry on your floor.
3. Squeegee
Use a squeegee to push all liquid residue off your garage floor. Ask about our 30" or 22" squeegee with a brush edge.
Crystal Simple Green is available in your local Garage Living showroom.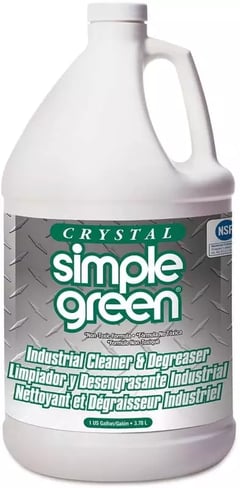 Cleaning directions
Use full-strength or mix with water per dilution chart on product label. Always spot test on a hidden area first.
Apply to soiled surfaces, allow time to penetrate dirt, grease or oil. Rinse with water at the highest available pressure. Deep stains may require a second application with scrubbing.
Do not allow product to dry on surface.
Avoid using these cleaning products
CLR® Calcium, Lime, & Rust Remover (silver bottle)
acetone or alcohol
Vim, Javex, or Comet
paint thinner or lacquer thinner
mineral spirits
bleach or bleach-based cleaners
any abrasive cleaners
high-pressure nozzles on pressure washers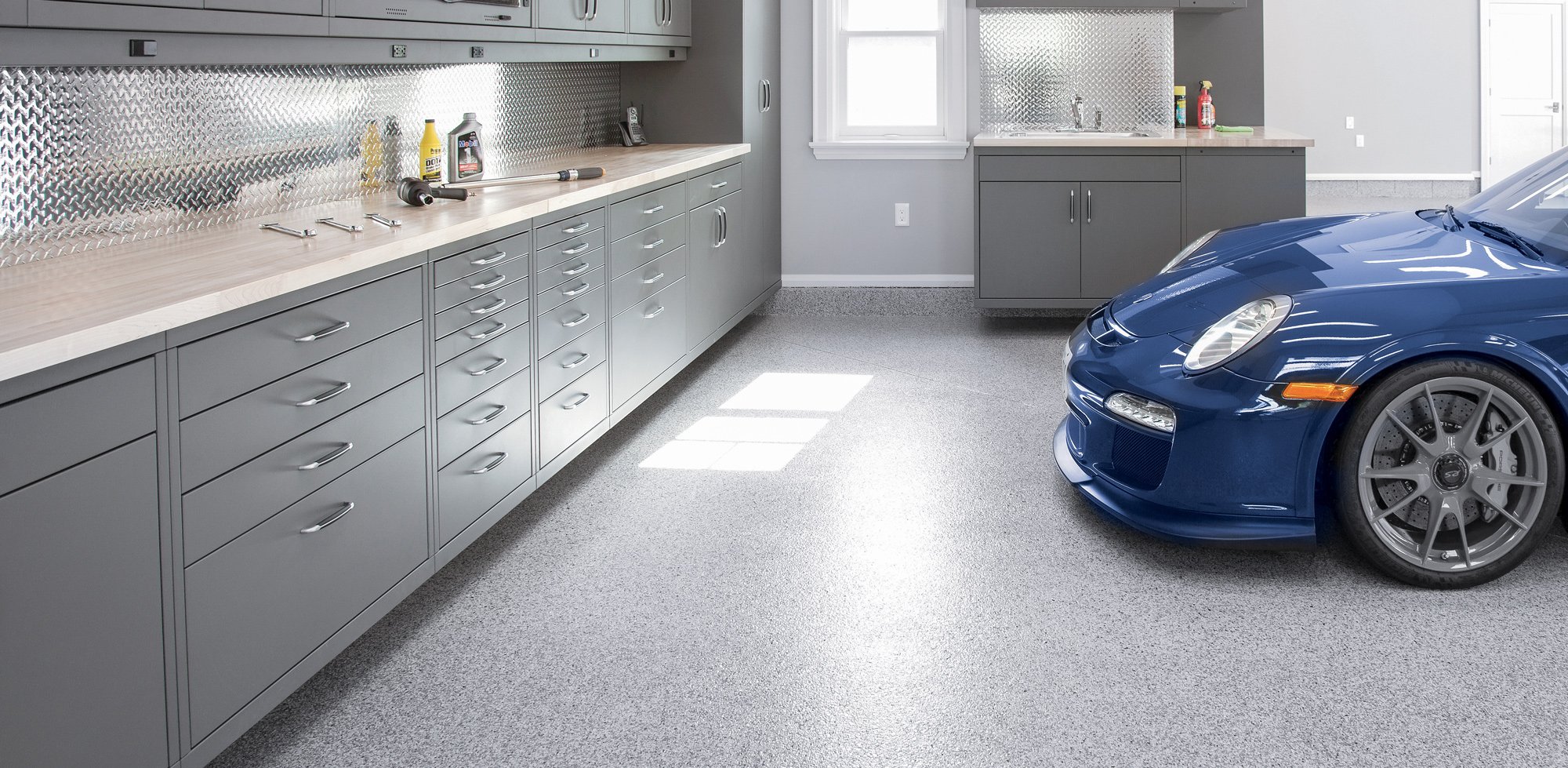 Why Crystal Simple Green?
biodegradable
safe to use on polyaspartic floor coatings
contains no ammonia or alcohol
non-flammable and non-abrasive
will not harm grass, shrubs, or surrounding vegetation
fragrance-free
Crystal Simple Green is used in medical, pharmaceutical, industrial and manufacturing environments to cut through grease, oil, and other residues without harsh or volatile chemicals.
It is safe for residential use in full-strength or various dilutions on water-safe surfaces, including metal, concrete, rubber, synthetic and plastic.
COMPLIMENTARY DESIGN CONSULTATION
Let's talk about your garage remodel.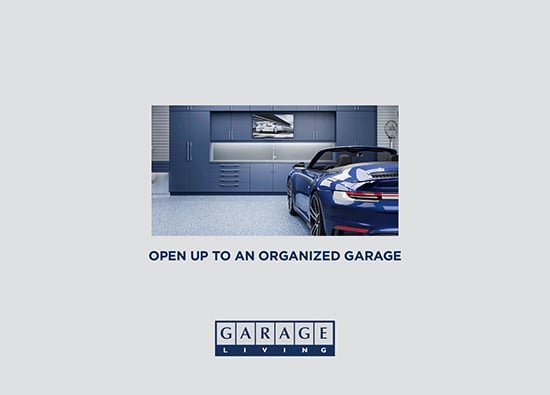 IDEA BOOK DOWNLOAD
Get inspired with a complimentary 28 page idea book.