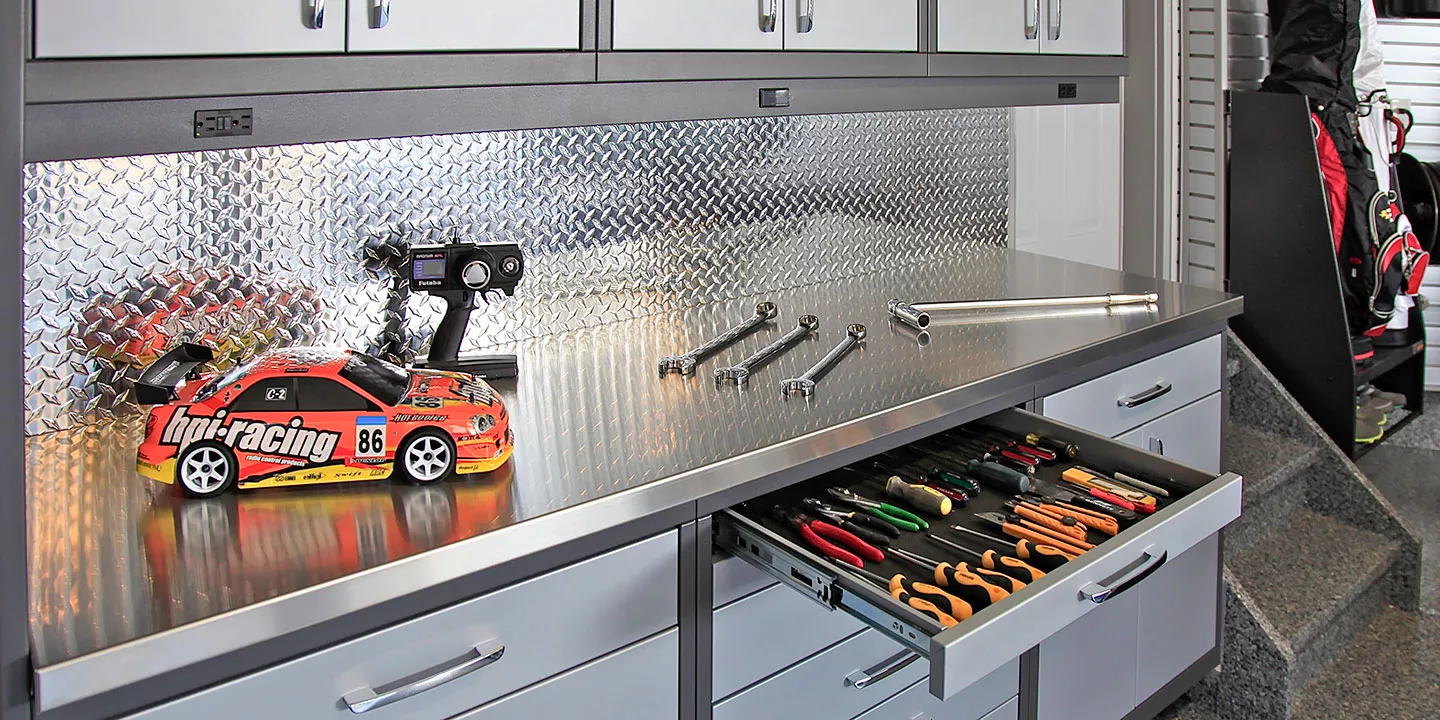 HIGH QUALITY GARAGE STORAGE CABINETS IN CONNECTICUT
If you're looking for a storage system to solve your garage's clutter and disorganization problems, one of our five lines of garage storage cabinets are your solution. Available in freestanding modular and custom-fitted designs, Garage Living Connecticut's durable storage cabinets will also nicely upgrade your garage interior's look.
The high quality construction materials and craftsmanship that go into all of our garage storage cabinets ensures that they'll last you a long time. To fit your exact needs and tastes, there are many color, style, and other design elements available to choose from.
Enjoy the multi-purpose benefits storage cabinets provide by making your garage more functional and visually appealing. Each of our cabinet lines is unique, so compare them all to determine which system makes the most sense for your garage space.
WHICH CABINETRY SYSTEM IS RIGHT FOR YOU?
MODULAR CABINETRY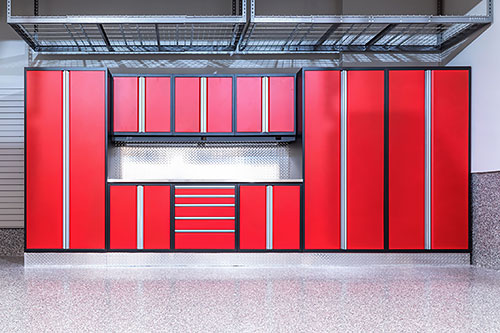 GL Signature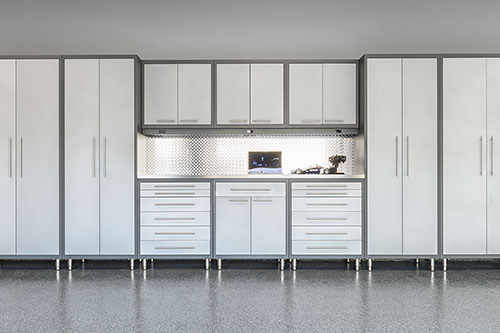 GL Premium
SEMI-CUSTOM CABINETRY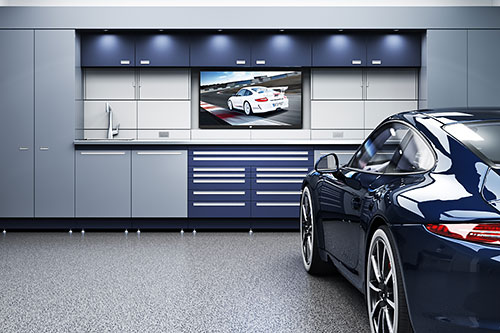 GL Neos Elite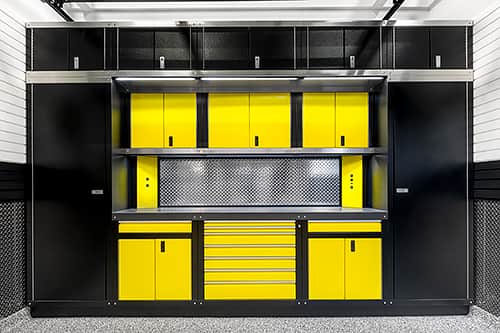 GL Rally
CUSTOM-FITTED CABINETRY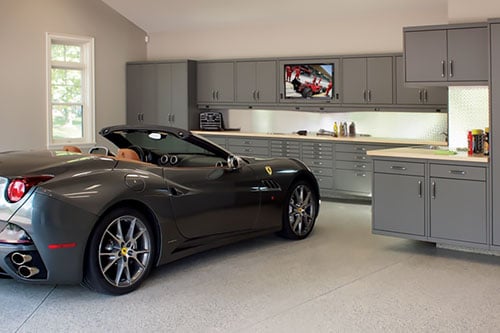 GL Custom Steel