COBB PEARSON
An engineer by trade, Cobb spent 20 years working in the energy and utility sector. It was during COVID that he began to crave a change in pace. "I always enjoyed working on various projects around the house and my passion for this grew stronger throughout the pandemic," says Cobb.

During this time, Cobb realized he could marry his love of home renovations with his dream of becoming an entrepreneur. "I find great joy in updating my space and now can help foster that feeling for others," says Cobb.
COMPETITIVE PRICING AND A WRITTEN WARRANTY
At Garage Living, we believe in giving our clients great value. Our pricing is competitive and we know that when you're trusting your garage renovation to us, you'll be given exceptional quality, a hassle-free installation, and great service all at a fair price.
We stand behind everything we sell and give every client a written warranty which covers both products and installation. Our longevity and size guarantees that we'll be here years from now whenever you need service or would like to add on to your garage project.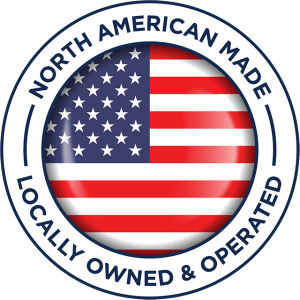 SHOP LOCAL
We are locally owned & operated with a personal commitment to care for you! Employing from within each neighborhood we serve, we train design consultants, and technicians to offer superior customer service close to home.
Our premium products are proudly Made in North America. We utilize local manufactures for higher quality products at competitive prices. Creating durable solutions that will not end up in landfills but improve your home and the quality of your lifestyle.